Substance abuse and addiction are disorders with a hidden danger: many dependent persons deny their disease. That's why treatment often comes at later stages when it gets harder to deal with. Once you find a suitable rehab center with a fully holistic approach, the chances of lifetime sobriety increase.
If you want to help your loved one, don't allow self-treatment. Any addiction requires quality medical help to prevent it in the bud or fully recover. Let multidisciplinary teams of rehab centers do the wonders of addiction treatment.
Following the drug rehab program makes it possible to complete the detoxification recovery process in a friendly, caring, and safe environment. In or list, you will find 25 rehab centers with a variety of recovery plans for teens, adolescents, and adults.
1. San Antonio Recovery Center
This center specializes in inpatient addiction treatment. Its intensive program is aimed at helping people through fighting dependence on prescription drugs, alcohol and opioids.
Are you considering drug rehab at a private facility and need a good health insurance plan? San Antonio recovery center offers facilities for men and women. Prior to starting a detox stage or inpatient treatment, every customer undergoes a complete assessment.
Address: 5806 Culebra Rd, San Antonio, TX 78228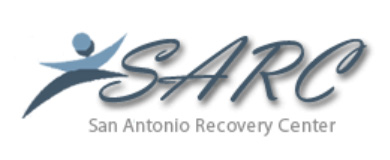 More Information on SanAntonioRecoveryCenter.com
The list of services in SARC includes:
Medical care;
Activities and outings;
Life skills classes;
12-step program;
Dual diagnosis treatment;
Relapse prevention planning.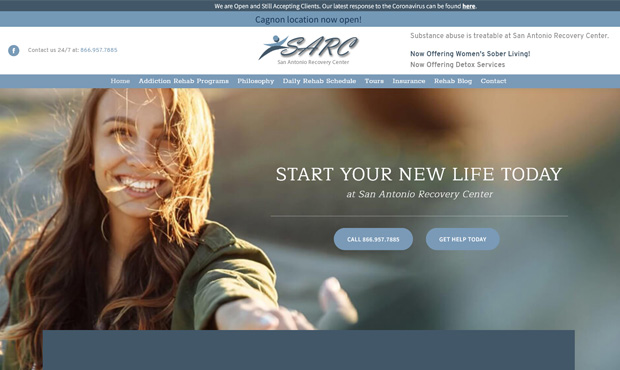 The residential program is recommended for those who need a distraction from triggers. SARC provides a safe and supportive environment, as well as comfortable amenities. Family involvement is encouraged: visits and calls can be made on a regular basis. Thus, people restart and refine their mindset.
SARC is accredited by the Joint Commission. It accepts insurance plans – they can be verified online. Judging by numerous 5-star reviews, rehab is very helpful for people in hopeless situations – they can always find a solution.
2. Alpha Home
This is a residential rehab for women aged 18+ and struggling with drug or alcohol addiction. Having over 50 years of experience, the center provides a wide gamut of services and two facilities with a total 47-bed capacity. The team strives to help patients implement recovery practices in their behavioral patterns.
Address: 419 E Magnolia Ave, San Antonio, TX 78212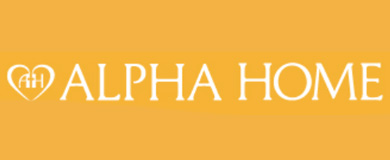 More Information on AlphaHome.org
What to expect from the treatment process? It's based on the following activities:
Comprehensive assessment and individualized treatment plans;
Individual and group counseling;
Education groups including recovery skills, relapse prevention, healthy relationships, anger management, 12-step introduction, and parenting skills;
Sober-related activities;
Job readiness preparation.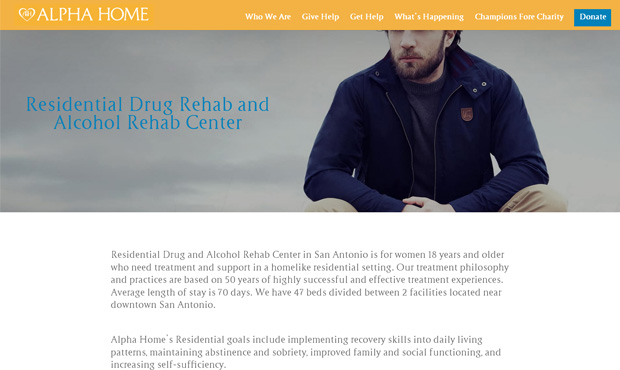 Thanks to all these services, residential manage to maintain sober, boost self-esteem, repair relationships with family and find a purpose in life.
Note that patients with a low budget can find a 12-step program sponsor. Some services are provided for a fraction of their cost thanks to donations. Customer reviews are scarce, so it's recommended to perform extra research.
3. New Choices Treatment Centers
Out of all treatment modalities available in New Choices, patients acclaim the Camino Pathway program. It's provided on an inpatient basis. Being guided by professional case managers, customers develop a personalized Strategic Living Map that allows them to achieve long-lasting sobriety step by step.
Address: 3050 Eisenhauer Rd, San Antonio, TX 78209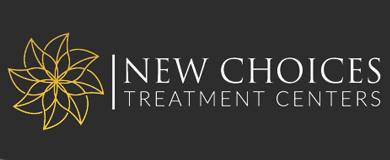 More Information on NewChoicesTC.com
The residential program is based on a holistic approach: it addresses physical, mental, social and spiritual aspects of recovery. It incorporates a few evidence-based practices:
Processing mental resistance and fear.
The transformative process from self-isolation to a complete engagement with the society.
Support from medical experts, nurses, psychologists and recovery advocates on a constant basis.
A Layered approach unites stabilization (detox), life balance classes, reconnection with community and immersion.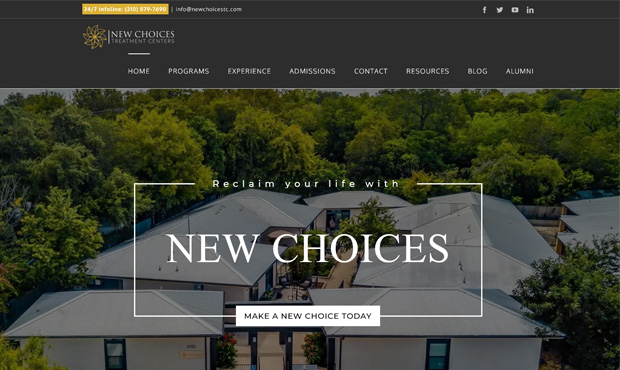 During their stay in New Choices, residents get enough rest, stabilize and start feeling renewed. The facility provides everything necessary for healthy living: it's pretty comfortable and offers a private bedroom. The average duration of the inpatient program is 70 days, which is enough for the full recovery and lasting sobriety foundation. New Choices accepts insurance plans but they might not be covering the entire scope of services. The majority of customer reviews are 5-star ones, so this place is definitely worth considering.
4. Windmill Wellness
This rehab has a holistic approach to treatment and offers the full scope of services. It deals with both addicted individuals and their families. There are several therapeutic modalities to choose from: 12-step approach, detox, SMART Recovery, EMDR, and Apha-Stim. Besides, aftercare and outpatient treatment (counseling) are also available.
Address: 26229 N Cranes Mill Rd, Canyon Lake, TX 78133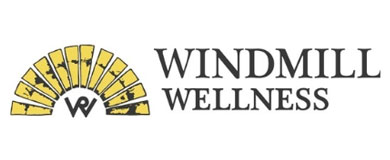 More Information on WindmillWellnessRanch.com
The major mission of Windmill Wellness Ranch is to improve all aspects of patients' health: mental, physical and spiritual. The range of services in the residential program includes:
Dual diagnosis;
Treatment of mental issues (depression, anxiety, grief, mood disorders);
Anger management;
Communication skills;
Relapse prevention skills;
Yoga and meditation.
Regardless of the program chosen, a patient works closely with his or her case manager. People manage to overcome mental health issues and fears.
Windmill Wellness accepts various insurance plans – they should be verified online. The rehab has an exceptionally high rating, people are absolutely satisfied with the facilities and services.
5. San Antonio Behavioral Healthcare Hospital
The hospital provides a comprehensive set of behavioral health services for adults and practices a patient-focused approach. It accepts patients with various mental disorders: PTSD, suicidal ideations, mood disorders, anxiety, self-harm behavior, through disorders and, of course, substance abuse issues.
Address: 8550 Huebner Rd, San Antonio, TX 78240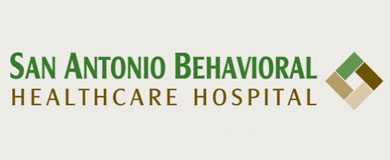 More Information on SanAntonioBehavioral.com
The list of services in the hospital includes:
Cognitive Behavioral Therapy (CBT);
Evidenced-Based Treatment Modalities for PTSD:
Cognitive Processing Therapy (CPT);
Health, Wellness, and Nutrition;
Mindfulness, Meditation, and Yoga.
Aside from that, outpatient therapy includes a host of useful activities and classes, such as expressive therapy (art, music), life skills teaching, stress management, movement therapy and sports, and so much more.
Female patients can opt for the Magnolia program that's led by female specialists and aimed at overcoming gender-specific issues on top of common mental disorders.
There is no information about insurance plans accepted, probably, the hospital accepts direct payments only. Customer reviews are mixed: some of them are not satisfied with the staff's attitude.
6. Warriors Heart
This rehab provides inpatient treatment options for individuals suffering from mental health disorders and substance abuse. It allows patients to go through the entire recovery way from detox to relapse prevention. The professional team addresses patients' issues via therapy and counseling.
Address: 756 Purple Sage Rd, Bandera, TX 78003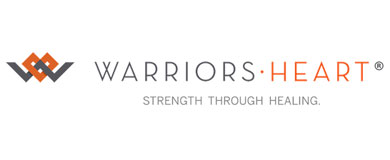 More Information on WarriorsHeart.com
What does the inpatient program by Warriors Heart incorporate?
Individual and group therapy;
12-step meetings;
Yoga and meditation;
EMDR;
Aftercare support;
Family program.
There's an alternative to inpatient treatment – sober living. It allows men and women to live in a community, learn self-sustainability, get social skills and learn to manage all life aspects.
All in all, Warriors Heart is a nice option for people who need the entire range of services and want to complete recovery step by step, while being supported by the community. The Ranch is located in a picturesque location near a private lake. It features a swimming pool, amenities for outdoor activities, and so much more.
Warriors Heart is accredited by the Joint Commission. It works with various insurance plans (Tricare, Aetna, Cigna and many others). Customer feedback is very positive, especially from military and first responders.
7. MedMark
This rehab focuses on helping people with opioid use disorders and other kinds of addictions. It is recommended for people who want to start recovery and need quality detox services. The approach is aimed at stabilizing customers quickly and painlessly.
Address: 7428 W Military Dr Suite D, San Antonio, TX 78227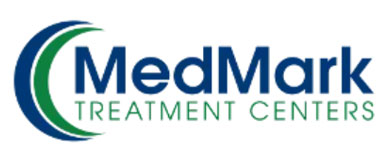 More Information on MedMark.com
MedMark offers the following services:
Medication-assisted treatment (FDA-approved drugs are used);
Individual and group therapy;
Case management;
Psychological help;
Discharge planning and support;
Community resource referrals.
The treatment process is divided into three stages. During the induction phase, patients go through the primary detox and take medication decisions. When the stabilization phase comes, they continue receiving medications and start attending counseling sessions. During the maintenance phase, they restore life skills and relationships with loved ones.
The rehab is accredited by CARF. It accepts various payment types and insurance plans (Aetna, Medicaid, Medicare, etc). Customer reviews in Google are mostly positive but mostly depend on the experience with the staff.
8. Crossroads Treatment Centers
Crossroads was established in 2005. It deals with opioid addiction and related disorders. Their multidisciplinary team consists of doctors, nurse practitioners, counsellors and other specialists. Their approach combines medication, counseling, drug screening, and a referral network.
Address: 5121 Crestway Dr Suite 200 B, San Antonio, TX 78239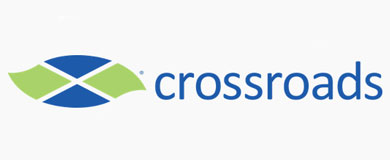 More Information on CrossroadsTreatmentCenters.com
The following services are available in Crossroads Treatment Centers:
Clinical assessment;
Counseling (group, individual, family);
Detox;
MAT (methadone/suboxone/sublocade);
Coordination with local agencies and service professionals.
Relapse prevention and stabilization. For each program, there is a combination of medication, counseling, drug screening, and a referral network. The holistic approach is aimed at the ultimate recovery. For each patient, the duration of treatment is defined personally.
During treatment, patients work with the multidisciplinary team of doctors, nurse practitioners, counsellors, and other professionals
Crossroads accepts Medicaid, Medicare and other major insurance types. The majority of customer reviews are exceptionally positive – counsellors are kind and professional.
9. A Turning Point
This is a counseling and rehab center that offers sessions for families and individuals. Their substance abuse treatment program incorporates all essential therapies and is aimed at helping people discover the roots of addiction. The average duration of treatment is 8 weeks but it can be customized to address patient's needs and requirements to the full extent.
Address: 3201 Cherry Ridge, #B206-1, San Antonio, TX 78230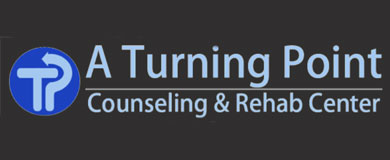 More Information on ATurningPoint.org
What's included in the outpatient program?
12-step principles, AA and NA meeting;
Weekly family meetings;
Relapse prevention techniques;
Life skills development;
Random drug testing;
Anger management classes.
The rehab provides a comfortable location and convenient conditions. Counseling groups are pretty small (3-6 members), so everyone gets enough attention. If there is something lacking in the program, patients can also get referrals to third-party centers or counsellors.
Fees and prices in A Turning Point are more than agreeable. However, insurance plans are not accepted, so customers have to pay the whole cost of treatment. No customer reviews were found, so make an extra research of the rehab if you consider it.
10. STOP SA
STOP SA offers an outpatient opioid dependency treatment program. It uses various FDA-approved medications, such as Suboxone, Methadone and others. This is a worthy option for patients who want to start with a quality detox and need the whole range of medical services.
Address: 569 Spencer Ln, San Antonio, TX 78229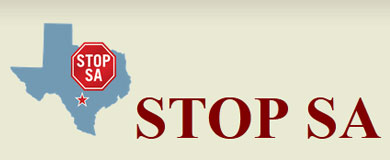 More Information on STOPSA.com
The process of treatment in STOP SA includes:
Medical and physical examination;
Laboratory analyses (urine drug screening);
Counseling sessions (individual or in groups);
Case management;
Medication-assisted therapy.
Upon finishing the detox and medication treatment, patients can get referrals for continuing recovery in residential rehabs. The number of services provided there is minimal, so this place is suitable only for beginning of treatment.
STOP SA is licensed by the state of Texas (DSHS), the federal government (SAMHSA) and CARF organization. Customer reviews are mixed: some people say that counsellors don't show any empathy and doctors lack competence. Experience varies.
11. New Season
The rehab deals with various types of addiction. It provides outpatient services at affordable fees. Specialists help customers reveal the real causes of dependence, discover triggers and eliminate them.
Address: 3701 W Commerce St, San Antonio, TX 78207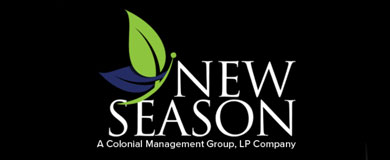 More Information on NewSeason.com
The services for opioid addiction treatment in New Season include:
Medication-Assisted Treatment (MAT) with methadone, buprenorphine or Suboxone;
Counseling: individual one-on-one, group and family;
Medically supervised withdrawal;
Medical exams to ensure safety;
Convenient outpatient services.
Treatment in New Season serves many important goals: improvement of overall life quality, better physical and mental health, fewer risk of relapse or criminal activity, achieving a more stable lifestyle, lower chance of overdose and death, and so on. The duration of treatment depends on the groups picked but can be customized in some cases.
New Season includes several forms of treatment: insurance plan, debit or credit card, cash. Customer reviews about the facility are positive but some people are dissatisfied with administration and organizational issues.
12. River City Rehabilitation Center
This is an outpatient substance abuse treatment center that practices a multidisciplinary approach. Their team consists of nurses, physicians, pharmacists and licensed counsellors. The treatment process in River City can start with detox, particularly – methadone maintenance and Antabuse. It's a nice option for patients with opioid dependence.
Address: 680 Stonewall St, San Antonio, TX 78214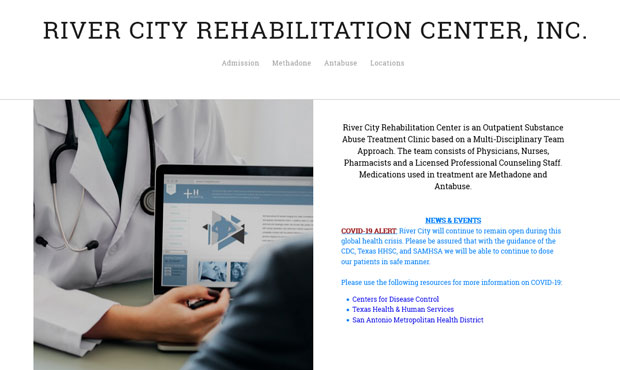 More Information on RiverCityRehabCenter.com
The list of services available in River City is not published online. The staff mostly offers counseling (psychological help) and medication-assisted treatment.
This rehab would be suitable for addicts who don't know what to start with and want to undergo a detox first. While they are receiving medications, they can also deal with psychological issues and achieve a stable mental state.
Judging by customer reviews, the facility needs renewal and maintenance – conditions leave a lot to be desired.
13. SOBA
The treatment approach in SOBA couples psychotherapy with social interaction. Therapeutic sessions are aimed at problem solving and healthy coping skills development. Besides, patients get a lot of support from both community and the staff.
Address: 1401 Dezarae, San Antonio, TX 78253
More Information on SOBATexas.com
The treatment process in SOBA is divided into three phases:
Phase 1. Adjustment to the rhythm of daily life in SOBA, preparing one's brain to heal.
Phase 2. Restoration of relationships with oneself, family and the community at all. Customers learn to overcome fears and childhood traumas.
Phase 3. Transition to self-sufficient and independent life.
On their way to recovery, SOBA customers access a wide range of services and therapies, such as intensive individual counseling, stress management, family therapy, relationship coaching, psychodynamic group therapy, conflict resolution and so on.
SOBA is a great place for people seeking a supportive community, comfortable living conditions and a rich range of services.
The rehab is accredited by the Joint Commission. It accepts the majority of insurance plans (Cigna, Aetna, Anthem, Beacon, etc). Overall rating is average, but customers are mostly thankful for treatment and attitude.
14. Positive Recovery Centers
This rehab specializes in outpatient services, in office and online. They help customers with substance abuse and mental health issues using multidisciplinary approach. Their programming is designed for people who want to return to work, school and family and require a higher level of care.
Address: 12042 Blanco Rd #101, San Antonio, TX 78216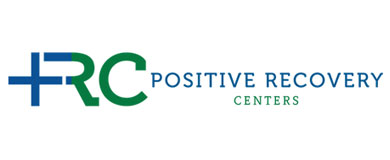 More Information on PositiveRecovery.com
The following therapies and services are provided in Positive Recovery Centers:
Individual and group counseling;
Gender-specific treatment;
Personalized medical management and medication monitoring;
Community group;
Skills, tools, and strategies to prevent a reoccurrence of symptoms;
12-Step meetings;
Recreational activities (basketball, softball, group outings, yoga, meditation, etc.);
Family therapy and education.
In San Antonio, residential treatment is not available. However, customers can address all their mental and physical issues with the outpatient program, too.
Positive Recovery accepts some insurance plans and direct payments. Rehab rating in Google is pretty high. Customers praise doctors and the staff.
15. La Hacienda Treatment Center
Being established in 1972, La Hacienda center offers a comprehensive range of services for people with alcohol and drug dependence. Customers can start their way to recovery from detox services and then proceed to more complex treatment. La Hacienda practices a holistic approach: it addresses physical, behavioral, psychological and spiritual patterns.
Address: 145 La Hacienda Way SW, Hunt, TX 78024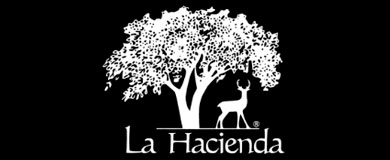 More Information on LaHacienda.com
The following programs and services are available in this center:
Detox;
Medication-assisted treatment (MAT);
Family, individual and group counseling;
Relapse prevention;
Treatment of co-occurring disorders;
Dual diagnosis;
Swimming pool and fitness.
The average length of stay in La Hacienda is 30-60 days. During this time, the staff helps customers reveal the roots of addiction, overcome psychological problems, acquire coping and life skills and restore relationships with loved ones.
La Hacienda is accredited by the Joint Commission. However, it doesn't accept insurance plans. The cost of treatment is expensive but customers enjoy 2:1 staff-to-patient ratio.
16. Lifetime Recovery
The center offers residential treatment in different facilities. Gender-specific facilities are available, for example the campus for men. In 2020, Lifetime Recovery served 654 residential program clients – many of them maintain sobriety up to this day.
Address: 10290 Southton Rd, San Antonio, TX 78223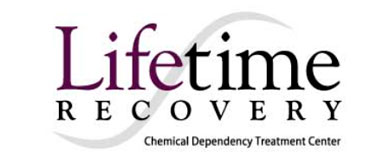 More Information on LifetimeRecoveryTX.org
What's included in their scope of services?
Family counseling;
Recovery support services;
Smoking cessation service;
EMDR;
Veteran services;
Nutrition education classes;
Group and individual counseling.
Note that Spanish-speaking therapy is available, too. The entire process of recovery taps all essential aspects of dependency: physical, social and psychological.
Note that the center supports patients even after the end of treatment. This is a great long-term recovery option, and the duration can be customized.
Lifetime Recovery accepts private payments, Medicaid and private insurance plans. Patients with a low budget can opt for financial assistance. There aren't many customer reviews but people are mostly content with the quality of services and residential facilities.
17. Adult and Teen Challenge
The famous American rehab network runs a women's rehab in San Antonio. It was established in 1968 and helped thousands women. Most of the staff are graduates of the program, too. The average duration of the program is 12 months. During this time, women manage to completely transform their lives and fight addiction for good.
Address: 3850 S Loop 1604 W building w, San Antonio, TX 78264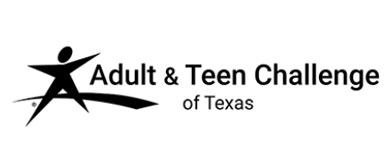 More Information on SanAntonioWomensRehab.com
The residential treatment program in campus incorporates:
Group and individual biblical counseling;
Spiritual support;
Anger management;
Drug and addiction education;
Social and recreational activities;
Sober living for program graduates.
This program would be useful for women who need total community support and an essential set of services. Note that this is a rehab with Christ-centered treatment. Prepare to worship, visit chapel and study Bible. Some customers might not like this approach, but it's compensated by very affordable treatment rates. Their cost can be partially or fully covered by donations the center receives.
Although this is a long-commitment rehab, it helps women restore all aspects of their life. Besides, residents get exceptional support and caring.
18. True Connections Health Services
This is a Suboxone clinic in San Antonio that offers MAT and counseling. Patients work closely with physicians and therapists. The holistic approach guarantees that customer resolve all issues, physical and psychological.
Address: 1854 Lockhill Selma Rd #102, San Antonio, TX 78213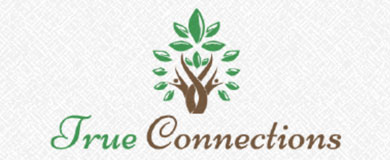 More Information on TrueConnectionsHS.com
The center welcomes people with mental disorders (depression, trauma, stress, anxiety, etc.) and helps them overcome illnesses. The list of available services includes:
Individual and group counseling;
Anger management classes;
Parenting classes;
Professional development seminars;
Couples and family counseling;
Relationship building classes;
Spiritual growth.
Aside from that, patients get help with dual diagnosis and mental health treatment. This place is a must-try for people seeking a full-fledged counseling service set.
The center accepts donations, so services can be provided for very affordable rates or even for free. Overall rating is average: some people aren't satisfied with services and staff's attitude to patients.
19. Grace House
Grace House offers faith-based programs for treating substance abuse and addictive behavior. It accepts female patients and helps them restore lives.
Address: 7404 West, US-90 Building 20, San Antonio, TX 78227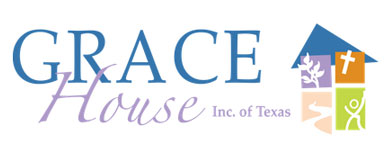 More Information on GraceHouseSA.org
While staying in their residential center, customers attend various educational classes:
Trauma Recovery. Support and recovery for people who experienced traumas in their life.
Life's Healing Choices. The alternative for AA and NA classes. It helps to overcome addiction and encourages sober living.
Sister Act. Classes teaching life skills (cooking, crafts, etc).
Money Matters. Classes of financial literacy.
Communication/Connection/Growth classes.
Heart to Heart. Weekly class dedicated to spirituality, forgiveness, and so on.
Anger management classes.
Volunteering.
As patients move through their way to recovery, they can also get an education scholarship and prepare fo transitional living. The community supports customers at all stages of treatment.
20. Volunteers of America
This is a family-focused rehab that offers comprehensive substance abuse treatment. It offers housing for women and their children, so this rehab is highly recommended for people in difficult situations. Volunteers of America Texas offers affordable housing for low-income customers in the state.
Address: 6487 Whitby Rd, San Antonio, TX 78240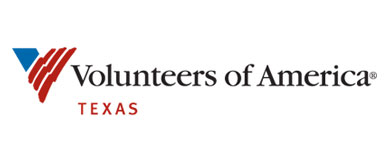 The rehab offers such services as:
Specialized treatment of opioid addiction;
Programs for pregnant women and women with children;
Parenting classes;
Job preparation and training programs;
Financial support services;
Housing placement;
Treatment for domestic abuse/trauma.
The duration of residential treatment is not limited – it's defined individually after assessing each personal case. This organization can be very useful for people who cannot afford treatment but need help urgently. Yet, the quality of housing and services may be subpar to what private rehabs provide.
Judging by dozens of 5-star reviews, the rehab helps people with all issues, and the staff is very attentive and supporting. Veterans praise their treatment, too.
21. Serenity Oaks Center
This was a Suboxone clinic that helps people with opioid dependence. They go through medication-assisted therapy to relieve symptoms and get Buprenorphine or Suboxone. However, since January 2021, the clinic is closed. Now, patients can continue or start treatment with the center's former leading counsellor – Dr. Coco.
Address: 5368 Fredericksburg Rd Building C. Suite 100, San Antonio, TX 78229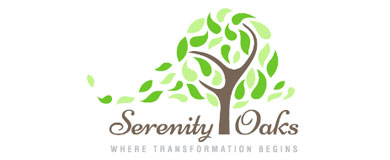 More Information on SerenityOaksCenter.com
Dr. Coco is a certified family medicine physician with years of practice (since 2012). She helps patients with:
Dual diagnosis;
Mental disorders;
Substance abuse;
Anxiety and stress;
Traumatic experiences.
If you need to start treatment with detox, try another center. For counseling services only, Dr. Coco is a great option.
22. Overcome Opioid Addiction
Being established in 2014, Overcome center helps people with opioid addiction at affordable rates. They offer counseling and medication-detox services to help people get back on tract. Right from the start, patients get FDA-approved medications to prevent suffering from withdrawal symptoms.
Address: 303 W Sunset Rd Ste 102, San Antonio, TX 78209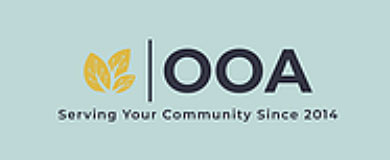 More Information on OvercomeOA.com
The staff practices a holistic approach: they address environmental, lifestyle, health, educational and psychological aspects. It accepts young adults and adolescents, as well as pregnant women.
What to expect from their outpatient treatment?
Group and individual counseling;
Medical and psychological assessment;
Medication-assisted treatment;
Random drug screening.
The duration of treatment is not limited it's customized in each individual case. Note that Overcome Opioid Addiction does not accept insurance plans. There is no information concerning facilities and no customer reviews found, so we recommend doing your own research of this facility.
23. Horizon
This is a 12-step based men sober living house in San Antonio. It offers community living for men and provides a basic set of services. Residents stay in a safe, non-stressful place. Recovery can take a year or more – it depends on the progress and patients' needs.
Address: 110 Cornwall Dr, San Antonio, TX 78216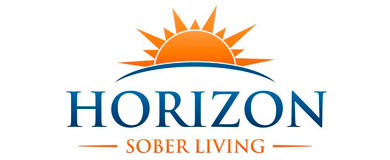 More Information on HorizonSoberHome.com
The living facility boasts a cozy, family-like atmosphere. Customers can choose from semi-private or private bedrooms (there are 4 bedrooms with 6 beds available), have access to a fully-equipped kitchen and many other amenities. The center also organises various sports events, outings and nature exploration trips.
The list of services includes:
AA meetings;
Individual and group counseling;
Psychological help;
Life skills training;
Sports;
Outings and walks.
Note that patients are not forbidden to seek job opportunities – they can combine treatment with employment.
There is no information on treatment fees – it should be requested personally. As for a few customer reviews found online, former patients are generally content with the services received. This is a great place for addicts who want to live in a small but supportive community.
24. The Agape Center
This center offers programs for youth and adults suffering from substance abuse, addiction, depression, anxiety and trauma. They run a customized intensive outpatient program. It is less costly than residential treatment but allows to reorganise life and get rid of addiction for good.
Address: 3455 W US-90, Seguin, TX 78155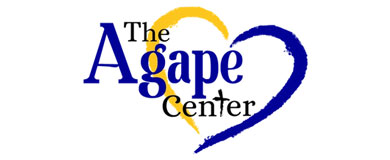 More Information on TheAgapeCtr.org
Which topics are covered by the counseling program? It is based on three essentials: trauma treatment, addiction counseling, and psychiatric support. The following classes are available:
Relapse prevention skills;
Self-regulation and stress tolerance;
Post-Acute Withdrawal;
Recognizing Troublesome Thinking Patterns.
Other interesting programs by The Agape Center include Telehealth, Custody Cases help, trauma training, and aftercare program. Also, the center has a law enforcement support group that helps in emergency cases, for example, mental health crises.
Note that the center accepts donations, so many services are available for a fraction of their cost. There are no customer reviews found to make unbiased conclusions about the quality of treatment.
25. Creekview Counseling
Creekview Counseling helps people with problems caused by substance abuse or even several episodes of use. Their treatment options are affordable, and the staff is very supportive – that's what patients value in this rehab. The team consists of licensed counselors and therapists – they are trained to address problems related to addiction, mental health and family relationships.
Address: 4115 Medical Dr, San Antonio, TX 78229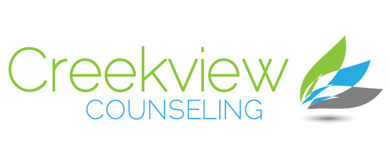 More Information on CreekviewCounseling.com
The intensive outpatient program by Creekview Counseling is aimed at:
Allowing patients to attend school or work;
Boosting knowledge and skills to apply to real-life settings;
Combination of individual and personalized counseling;
Relapse Prevention;
12 Steps;
Developing Healthy Boundaries;
Family Systems and Healthy Support;
Recovery Planning.
Thus, Creekview Counseling is a great option for patients seeking affordable treatment with a holistic approach. It includes all essential classes for helping patients to start their lives over and eliminating the roots of addiction.
The center accepts major insurance plans (Aetna, Beacon Health, United Healthcare, BCBS and others) and offers reduced fee services. No customer reviews were found online.
General Signs of Addiction
To prevent addiction, the signs of drug dependence should be recognized before a person shifts from risky use to genuine addiction. At this point, a person no longer uses substances recreationally: drugs or alcohol become his/her entire life.
Possible signs of drug addiction:
Behavioral changes. The behaviors of a person with a drug addiction can be altered. Addicts can become irritable and impulsive, isolate themselves, neglect their appearance and hygiene, etc.
Loss of interest. Drug addiction kills a person's interest in activities and hobbies that used to be a part of his life.
Physical signs. Drug addicts often have red eyes or dilated pupils, suffer from a lack of sleep, great fatigue, dry mouth and confusion in words and actions, etc.
How Rehab Centers Can Help
Rehab centers are aimed at people who are addicted to drugs, alcohol, prescription medication, or certain psychoactive products, and who wish to end their addiction. Some centers cater to patients in crisis.
Treatment Modalities and Therapies
Rehab centers mostly provide care in the form of residential or outpatient treatment. Programs are varied and adapted to different situations. They can be divided into several categories:
Residential treatment is based on a multidisciplinary approach. Treatment is provided by psychologists, psychiatrists, speech therapists, physiotherapists or psychomotor therapists, specialized educators, social workers, etc.
Intensive outpatient treatment. It occupies a great part of patients' day: they visit different classes, learn about the nature of addiction, develop life skills, etc.
Less intensive (traditional) outpatient treatment consists of a few weekly contacts with a therapist. Such an approach targets difficulties or skills which are specific to each patient and which are addressed in individual counseling sessions, or in groups. This type of treatment requires long-term commitment but can be combined with work or school.
Community-based treatment. Some centers operate as a "therapeutic community". In these cases, the patient becomes part of a peer group for a fixed period of time.
The centers assess each patient's progress regularly to decide whether to maintain, modify, or terminate the recovery plan.
The Goals of Rehabilitation
The general goal of care is to cure drug addiction and to help a person reintegrate into social and professional life. For crisis cases, the immediate objective is to stabilize mental and physical health and, if possible, to achieve physical withdrawal. After that, a patient is referred to the follow-up that suits him.
Rehabilitation centers help patients to:
Eliminate the abuse of drugs and/or alcohol.
Better understand their physical and mental illness.
Manage psychiatric symptoms by taking medications.
Reduce the risk of overdose and hospitalizations.
Develop and acquire social skills.
Improve family relationships in order to develop a strong support network.
Return into society: school, work or volunteering.
Most treatments have a limited duration. They are oriented towards the exit of the patient, the beginning of a self-sustainable life. Yet, some residential rehabs offer long-term treatment options with some patients staying in a sober house for a year or two.
How The Admission Process Goes
What must the specialized center do to accept the patient?
Check if the patient meets certain criteria to be eligible for treatment.
Complete the request form for intervention and calculate the cost of services. An administrator or doctor attaches a medical report to this form.
Send the request form to the patient's health insurance fund.
If the insurance company agrees, the center can provide care for free or partially cover expenses.
Note that insurance covers particular treatment services only – it depends on the plan chosen. In private rehabs, a patient pays per residential day (meals included), outpatient day or half-day of rehabilitation. Pharmaceuticals can be provided for free or for a charge – it also depends on the type of rehab. Non-profit organizations can offer medications for free.
7 Questions To Ask When Looking For A Rehab Center
Does the rehabilitation facility offer medication-assisted treatment (MAT)? When used in conjunction with counseling, it can significantly minimize cravings, reduce the severity of withdrawal symptoms and reduce the risk of relapse. Others can help with depression, anxiety or other problems that often accompany addiction.
Is medically assisted detox available? The detox period is difficult and in cases of severe addiction, can be dangerous. Look for a rehabilitation facility that has an on-site detox clinic, or one that you work with a hospital. Medical staff must be present 24 hours a day, and medications must be available to ensure abstinence is safe and as comfortable as possible.
Is detox facility equipped to offer treatment for co-occurring disorders? Addiction often goes hand in hand with anxiety, depression, bipolar disorder, or other mental health problems. Personnel must be trained and experienced in dual diagnosis therapy modalities.
Does the rehabilitation facility offer alternative treatments to supplement traditional therapy? For example, patients can benefit from acupuncture, biofeedback, or massage therapy. Likewise, find out whether the rehab offers a gym, swimming pool, or other fitness facilities?
Does the rehabilitation facility offer twelve-step programs? 12-step programs are useful for many, they are not the answer for everyone. Likewise, some people prefer a rehabilitation facility that does not give primary importance to group therapy of any kind. This is often essential for high-profile people who need individual treatment.
Is treatment private and confidential? Some people prefer staying away from society and triggers. Others need the information about their treatment to stay unknown.
Is it allowed to see family members? Most patients need family support, that's why calls and personal visits are crucial. However, some centers prohibit contact with friends or family – ask about that in advance.