People with chemical dependency need medical and psychological treatment that's provided in rehab centers. It allow addiction victims to regain their ability to enjoy life without drugs or alcohol. A person who has undergone rehabilitation can become a full member of society again, return to active activities, and avoid turning into a soulless vegetable.
Drug or alcohol addiction is a real disease that requires professional help. If you want to save your loved one from chemical dependency, finding a rehab center is a must. This is the only way to provide a person with quality treatment that addresses all aspects at once – spiritual, mental, physical and social.
Following the drug rehab program makes it possible to complete the detoxification recovery process in a friendly, caring, and safe environment. In or list, you will find 35 rehab centers with a variety of recovery plans for teens, adolescents, and adults.
1. Bay Cove Human Services
The organization offers a large gamut of residential recovery services to help patients maintain sobriety and develop life skills that will help them integrate back into the real world. Both female and male residences are available. The average length of stay is 6-9 months depending on the experience and problems a person struggles with. Patients work with case managers and other residents to get support and develop coping skills. The entire program is aimed at teaching people the principles of harm reduction and the basics of human wellness.
Address: 66 Canal St, Boston, MA 02114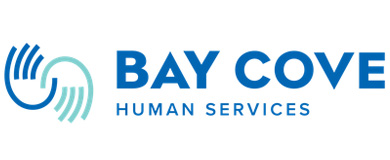 More Information on BayCoveHumanServices.org
The residential program includes a wide range of services, such as:
Medical and psychological therapy;
Individual and group counseling;
Community-based self-help groups;
Anger management classes;
Relapse prevention;
Independent living skills teaching.
Also, there is a New Day residential substance abuse program available for pregnant women and parenting women with newborns. They are provided with counseling, support groups, legal help, psychological education. Thus, they learn to live positively and care about themselves and children without substances.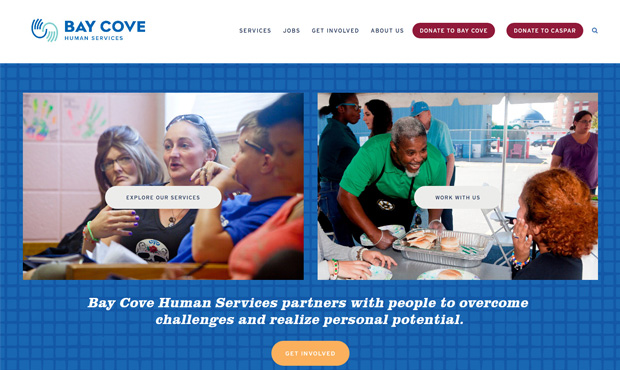 Patients from Boston don't have to leave the city to get treatment – they are welcomed in Andrew House, a 32-bed facility that provides medically-supervised detox treatment, addiction education, information about post-detox treatment and referrals.
The organization accepts both direct payments and insurance plans. There are zones of positive customer reviews in Google which proves that it's worth considering when you need professional help with substance abuse.
2. Northeast Addictions Treatment Center
The center offers one of the leading rehabs in Massachusetts accepting both men and women. Patients from Boston are served since 2016.  It deals with several types of addiction: alcohol, heroin, meth, cocaine and prescription drugs. Each treatment plan is individualized after a thorough assessment of a person's health, experience of substance abuse and needs. With daily check-ins available, a person can ask questions about treatment any time.
Address: 36 Miller Stile Rd, Quincy, MA 02169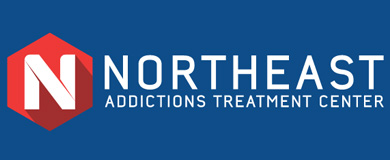 More Information on Neaddictions.com
The main advantages of the center's addiction treatment program include:
Convenient location with easy access for Boston residents;
Development of healthy coping mechanisms;
Help with co-occurring disorders (pain, fever, seizures, etc.);
Relapse prevention;
Activity-focused therapy (yoga, art, journaling, etc.);
Regular drug testing;
Group therapy with strong social support;
Cognitive-behavioral and other evidence-based therapies.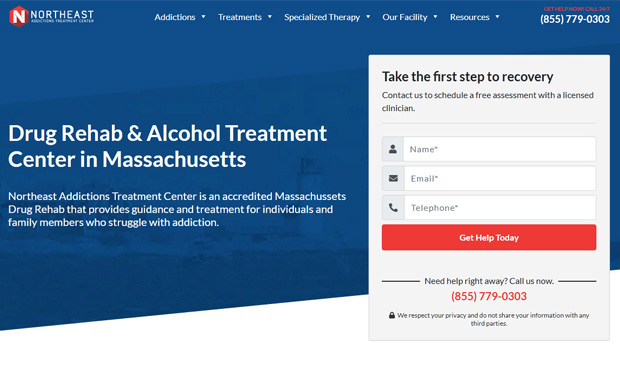 The center is accredited by The Joint Commission and accepts insurance plans (they can be verified online). With over a hundred 5-star reviews in Google, this place is highly recommended for patients seeking residential treatment.
3. Brook Recovery Centers
Residents of Boston and Massachusetts that want to combine treatment with work or education. The 3.5-hour intensive outpatient program takes place 3-5 times a week. It includes individual or group counseling in the day or nighttime. The program helps people maintain sobriety, overcome daily struggles and raise awareness about the harm of substance abuse.
Address: 673 Bedford St, Abington, MA 02351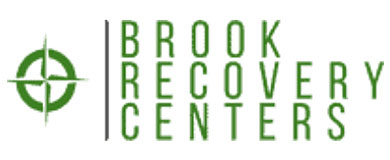 More Information on BrookRecovery.com
Brook Recovery Centers bases therapies on evidence-based practices and helps with co-occurring behavioral health diagnoses. The list of services includes:
Treatment of co-occurring disorders (anxiety, bipolar disorder, eating disorders, post-traumatic stress);
Dialectical behavioral therapy;
Experiential therapy (sculpting, recreation, adventures, Ropes course, rock climbing, music, wilderness therapy);
Narrative therapy;
Didactic therapy.
During the sessions, patients get peer support, remove triggers that cause addiction, boost self-esteem and confidence and learn to stay sober in stressful situations. All that helps to lessen depression, reduce pain, build resilience and increase overall satisfaction with life.
The majority of customer reviews in Google are positive – people are content with the facilities and overall quality of treatment. They say, the place helped them start over a new life.
4. Health Care Resource Centers
HCRC offers MAT treatment and substance abuse counseling to patients with opioid addiction. Being in the industry for a long time, they stick to methadone maintenance treatment and customize plans for every patient. They offer non-judgmental atmosphere with compassionate support and try to modify a patient's behavior toward mind-altering substances.
Address: 23 Bradston Street First Floor, Boston, MA 02118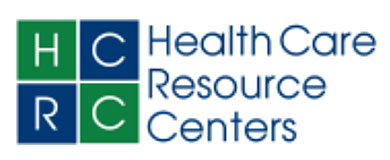 More Information on HCRCenters.com
The program includes a wide range of services, such as:
Individual and group counseling;
Relapse prevention;
Family counseling;
Coordinated pregnancy treatment for female patients;
Guest medication services.
While getting treatment, patients learn coping strategies to handle stressful situations and difficulties. They are encouraged to discuss the traumas and worries, build strategies for reconnecting with family and friends. Besides, the staff guides them on becoming a productive member of society.
The center is accredited by CARF. Customer reviews in Google are 5-star – people are grateful to the staff for professional help, care and humane attitude.
5. Square Medical
Square Medical provides co-occurring treatment medical services and an enhanced residential recovery program. The program is sponsored by the Commonwealth of Massachusetts and provides 16-bed facilities. In order to be eligible for treatment, adults should meet certain criteria and undergo a thorough mental health assessment. Generally, this place is recommended for patients discharging from ATS, CSS and TSS levels of care.
Address: 124 Watertown St, Watertown, MA 02472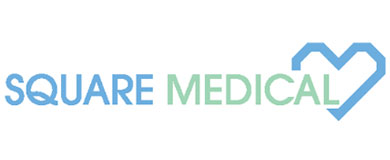 More Information on SquareMedicalGroup.org
What's included in the treatment plan?
Individual and group counseling;
Anger management groups;
Treatment of co-occurring disorders;
Couples therapy;
Trauma and PTSD treatment;
Neuropsychological testing for ADD/ADHD;
Depression and anxiety treatment.
The staff seeks opportunities to help patients self-discover and overcome daily challenges. By working side-by-side with therapists, they recognize the dangers of substance abuse and find out how self-destructive behavior can be stopped.
The center deals with all addictions and accepts people with ADHD. Customer reviews in Google are mostly positive with the majority of complaints being addressed only to Telehealth service providers.
6. The Charlestown Recovery House
The Charlestown Recovery House – a place that accommodates up to 30 men offering a 4-6-months program. Treatment plans are customized and offer a supportive atmosphere where patients learn self-respect and dignity. They get support from other residents and specialists while learning to lead a responsible lifestyle and enjoy every day without drugs or alcohol. They are encouraged to participate in the community via service opportunities.
Address: 15 Bunker Hill St, Charlestown, MA 02129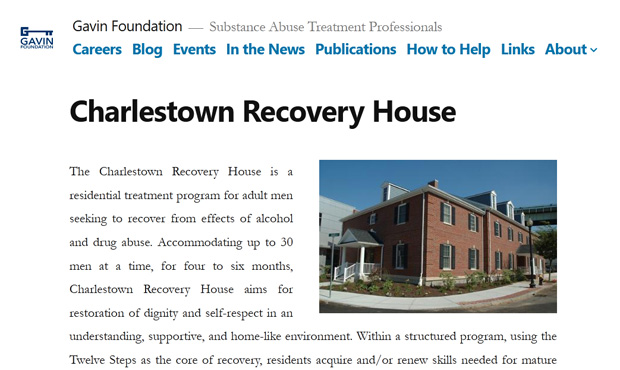 More Information on GavinFoundation.org
The program consists of:
Individual and group counseling;
Anger management;
EMDR therapy;
Relapse prevention;
Assessment and regular drug screening;
Case management.
If needed, patients undergo a medically-assisted detox before the residential treatment. Upon graduation, residents can also opt for the structured outpatient addiction program or inventive outpatient treatment. It goes without mentioning the access to a wide range of educational materials and information.
The Gavin Foundation is accredited by state organizations. Being a non-profit agency, it can provide services for free or for a fraction of their real cost. Numerous customer reviews in Google prove that this center is a worthy option for Boston residents.
7. Life Changes Group
Life Changes Group offers several treatment facilities across Massachusetts with a wide range of personalized services. It provides individualized programs after a thorough neurocognitive assessment and biofeedback. Both adults and adolescents are accepted, as well as representatives of the LGBTQ community.
Address: 875 Massachusetts Ave #84, Cambridge, MA 02139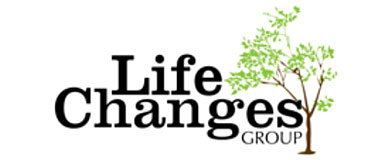 More Information on LifeChangesGroup.com
No matter which type of treatment is chosen, the program includes:
Group and individual psychotherapy;
Help with co-occurring disorders (anxiety, depression, bipolar disorders, phobia);
Help with post-traumatic disorders;
Evidence-based practices;
Anger management classes;
Family counseling;
Acceptable and commitment therapy;
Cognitive behavioral therapy.
Aside from that, the center offers Telehealth services, emotional testing, and helps people with chronic diseases deal with pain. Life Changes Group accepts direct payments and some insurance plans (Aetna, Cigna, Oxford, Pacificare, and others). There are many 5-star customer reviews in Google, which proves the exceptional quality of services.
8. Hope House
Hope House offers residential treatment with an individualized program that's divided into four major stages. It accepts people addicted to drugs, alcohol, and prescription medications. A client may be referred by community programs or practitioners. After a detailed assessment, patients start with a Structured Outpatient Addiction Program (SOAP) spending four weeks with medical support and group/individual therapy.
Address: 8 Farnham St, Boston, MA 02119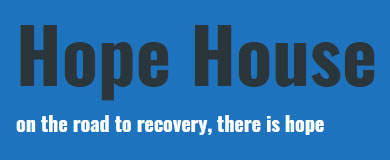 More Information on HopeHouseBoston.org
During the second phase, patients seek full-time employment and can become volunteers at a community agency. They pay for the program and continue attending group meetings with individualized treatment in the evening.
After two months of being treated by the Hope House, residents start volunteering and work with their case managers while preparing for their independent life. In the fourth phase, residents decide either to stay in Hope House and help others, or start an independent life.
Generally, this program is recommended for those who need strong peer support and professional guidance. Many patients decide to continue helping the center and dedicate their life to supporting the community. The majority of customer reviews in Google are positive.
9. Column Health
The center aims treatment at full recovery from mental illnesses and substance use disorders. It offers individualized programs, evidence-based practices and education. At the same time, industry-leading research and analysis help Column Health boost the efficiency of treatment and deliver impeccable service.
Address: 339 Massachusetts Ave, Arlington, MA 02474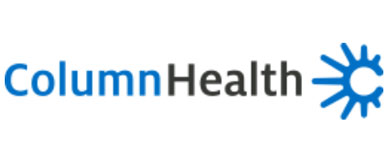 More Information on ColumnHealth.com
Programs include the following services:
Detoxification;
Psychotherapy;
Medication management;
Laboratory testing;
Pharmacology (Disulfiram, Naltrexone, Buprenophine, Acamprosate, etc);
Group and individual counseling.
This center is recommended for people who need virtual consultations and comprehensive counseling for overcoming mental problems. It's one of the leading addiction research centers in Massachusetts – its quality relies on the latest technologies used and tailored care. Besides, the staff follows all physical and emotional safety standards.
Column Health is accredited by CARF and accepts almost all types of insurance. Unfortunately, there aren't many customer reviews to make any definite conclusion – it's highly recommended to visit the center before getting treatment there.
10. Evolve Health
Evolve Health center helps patients with opioid addiction. Its staff features fully certified medical professionals and provides the whole spectrum of services together with medial monitoring and thorough psychological assessment. They are dedicated to all available resources for fast and pain-free withdrawal. The center mostly uses Suboxone for the detoxification process. At the same time, the team focuses on behavioral, social, and vocational aspects of patients' lives.
Address: 275 Hancock St #203, Quincy, MA 02171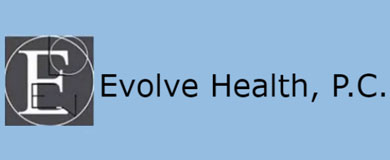 More Information on EvolveHealthPC.com
Aside from that, Evolve Health deals with addiction to heroin, morphine, codeine, oxydocone, and alcohol. They offer counseling and laboratory services, psychiatry, and overall support to patients.
When it comes to drug addiction treatment, Evolve Health can only help with detoxification. For further recovery, patients can be referred to other centers and organizations. Although counseling is provided, it's not the strongest side of the staff – people need to seek help elsewhere.
Evolve Health is affiliated with respectable medical centers and hospitals, so it can provide patients with referrals and resources for further treatment. Customer reviews in Google are mostly 5-star – people are grateful to doctors and administrators who always provide timely answers.
11. Boston Comprehensive Treatment Center
If you are searching for quality medication-assisted treatment that gives real results, consider this center. It works with men and women aged 18+ and helps people recognize the dangers of addiction, become aware of their weaknesses and obtain coping skills. The staff offers individualized treatment based on a variety of medications in a clinical environment.
Address: 99 Topeka St, Boston, MA 02118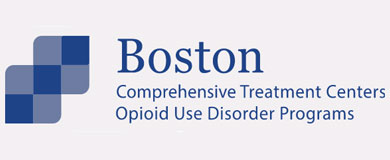 More Information on BostonCTC.com
A highly qualified team includes nurses, doctors, and counsellors who work with each patient on a daily basis. Their program includes:
Therapeutic services;
Safe and effective medications;
Counseling and support.
There are two major directions available: Methadone and Suboxone treatment. The staff strives to ensure maximum safety of procedures. They guarantee a reduced risk of side effects. All in all, this place is recommended for those who need efficient detoxification options and safe medication-assisted treatment.
The center is certified by CARF and accepts a few major insurance types, including Medicare. Customer reviews in Google are mixed – people are mostly content with services, but have complaints about administrators.
12. Victory House
Victory House offers residential programs for adults and their children. It accepts men and women with HIV/AIDS and histories of chronic addiction relapse. Besides, it works with the homeless and helps people in crisis situations. There are several sober houses available – number of beds available differs. The duration of the residential program is 4-8 months.
Address: 9 Virginia St, Dorchester, MA 02125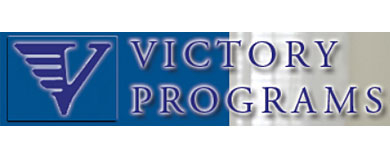 Client services include:
The center for health and wellness offers a holistic approach to treatment helping patients recover their mind, body, and spirit and prepare for sober living. There are different experiential therapies provided (acupuncture, Reiki, expressive art);
Consumer advisory board. They assist stuff, alumni and current clients during monthly meetings;
Homelessness Prevention Initiative helps people in crisis situations and provides beds for families who seek temporary shelter.
The center accepts people referred by hospitals and those who have finished short-term rehabilitation programs. This place is recommended for addicted people facing difficult life situations, those who need a place to stay and cannot afford costly rehabilitation programs.
Treatment in Victory Programs might be absolutely free of charge. However, patients still seek ways to support the community. It accepts donations and gifts. According to customer reviews, this place is great for getting clean.
13. Beverly Hospital
The center offers inpatient, outpatient and residential substance abuse treatment. After a thorough assessment, the staff comes up with an individualized program that features a holistic approach. Beverly Hospital's team consists of trained physicians, psychologists, case managers, and so on. After undergoing a detoxification program, patients can opt for day treatment and visit group or individual meetings.
Address: 111 Middleton Rd, Danvers, MA 01923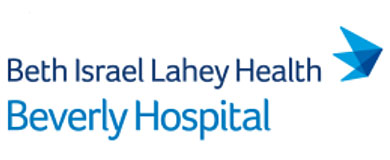 More Information on BeverlyHospital.org
For a thorough treatment, Beverly Hospital customers select:
A.R.T. House (for women and their children);
Ryan House (one for men and two for women);
Transitional Support Services House (long-term residential program for men and women after detoxification);
CAB Transitions (stabilization and transitional program for homeless men with a history of substance abuse problems);
Adolescent Residential Program (residential program for adolescent boys).
Depending on the place chosen, patients will undergo different therapies and participate in different activities. The staff in its turn guarantees a wide range of services aimed at eliminating affective, behavioral, cognitive and perceptual disorders. It also helps people restore coping skills.
The hospital accepts some insurance plans (more information is available upon request) and direct payments. There are many customer reviews but the rating is average – feedback concerns the whole range of services, not addiction treatment only.
14. AdCare
Treatment in AdCare starts with a thorough evaluation of the patient's needs and personal situation. Specialists take into account mental health, experience of substance abuse, and many other factors. The center provides all levels of treatment: detoxification, crisis stabilization, and residential programs, as well as inpatient family services. By undergoing treatment in AdCare, patients get all the necessary counseling and support.
Address: 107 Lincoln St, Worcester, MA 01605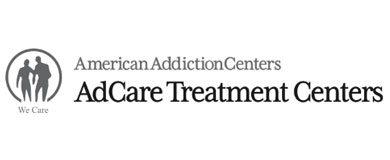 More Information on AdCare.com
Rehabilitation usually takes 14-28 days. During this time, patients follow a personalized plan, develop coping skills and get medical guidance. Other services include:
Dual diagnosis treatment;
12-step AA and NA meetings;
Cognitive behavioral therapy;
Life skills teaching;
Family therapy.
The center is recommended for those who need a strong community support, mentorship and a decent quality of services.
AdCare is certified by the Joint Commission and SAMHSA. It accepts self-payments and private insurance plans (Medicaid, Medicare, and others). There aren't many customer reviews available, so the facilities should be visited beforehand.
15. Sober Surroundings
The center offers a convenient place for residential treatment: this is a three-family home with individual apartments located downtown Boston. It offers all basic necessities, 16 beds, and all amenities: WiFi, Cable TV, furnishing, kitchenware, and so on. During the stay, residents are recommended to continue counselling attending AA/NA meetings.
Address: 55 E Eagle St, East Boston, MA 02128
More Information on SoberSurroundings.com
Note that the houses have zero tolerance to substance abuse. Patients undergo regular drug screening and those who have a positive test are eliminated.
Note that no extra treatment services are provided. Sober Surroundings offers accommodation only, so if you need the whole spectrum of recovery options and therapies, combining sober house with something else will be costly. If you need more services, consider a full-fledged residential center.
Sober Surroundings accepts online applications and direct payments. Customer reviews in Google aren't good, though. Visit the sober house before paying for your stay in advance.
16. St. Elizabeth's Medical Center
Founded in 1976, St, Elizabeth's Medical Center offers fully certified programs in hospital environment: outpatient MAT, inpatient consulting services, inpatient detox, and outpatient psycho-social support. It closely works with families, provides education and can refer patients to other services, including halfway houses and community programs. Medication-assisted treatment is based on Suboxone, Vivitrol and Antabuse.
Address: 736 Cambridge St, Brighton, MA 02135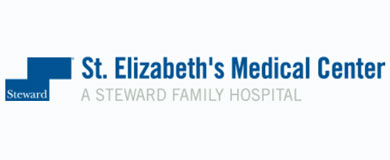 Which outpatient counselling programs are offered?
Day treatment for people in early recovery or after a relapse;
Evening treatment (education about the nature of addiction, discussion of client's roles and responsibilities, support to help people maintain sobriety;
Family support groups;
Relapse prevention groups;
Men's and women's recovery group;
Individual counseling.
St, Elizabeth's Medical Center is recommended for addicts seeking quality outpatient treatment options and detox services. Also, people can get referrals to sober houses or relapse prevention programs. So this place might be a step on their way to the full recovery. There are hundreds of customer reviews in Google but they are mixed since the information concerns all types of services.
17. Spectrum Health Systems
The center provides the whole range of addiction treatment services with 24/7 medical supervision and compassionate nursing care. These programs include clinical stabilization, residential treatment, outpatient counseling, MAT, peer recovery support groups, adolescent services and anger management groups. Besides, there are specific program for intimate partner abuse education and impaired driving – they are closely connected with programs for addicted, too.
Address: 154 Oak St, Westborough, MA 01581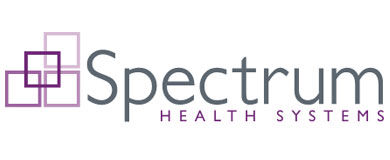 More Information on SpectrumHealthSystems.org
As for residential treatment, it takes place in a small comfy place with semi-private bedrooms. The program is assigned individually after medical and psychological assessment and includes:
Structured weekly schedule;
Individual and group counselling;
Recovery groups;
Continuing care plan;
Recreational activities;
Relapse prevention sessions.
The length of stay depends on the person's needs. The center is CARF-accredited, so it uses only tried-and-tested practices. There are a few customer reviews found in Google – people are mostly content with services and conditions.
18. New Horizons Medical
This place focuses on mental health support and related issues, including substance addiction. It offers convenient locations for outpatient counseling and stays open from Monday to Saturday. There are four major directions available: substance abuse, mental health, psychiatry, and family support.
Address: 500 Congress St #2g, Quincy, MA 02169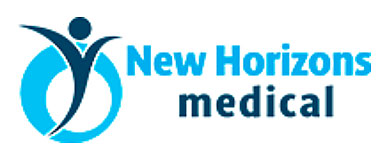 More Information on NewHorizonsMedical.org
As a part of substance abuse program, patients are offered:
Counseling;
MAT (Suboxone, Subutex, Buprenorphine);
Dual diagnosis;
Behavioral disorder treatment.
Hence, the option is recommended for patients who have finished detoxification and seek outpatient counseling options. The programs of New Horizons can be combined with work or education – each patient can select a suitable schedule. The center works with pregnant women, seniors, veterans, LBGT clients, people referred by court and persons with co-occurring mental disorders.
New Horizons Medical accepts many different insurance plans (Humana, Cigna, Aetna, MassHealth, etc.) and has flexible payment plans. Multiple customer reviews prove that the staff and conditions are above average.
19. Rockland Recovery
This addiction treatment center provides individualized substance abuse programs and a wide range of clinical services. It accepts adults dependent on drugs, alcohol, opioids and prescription medications. Both female and male treatment centers are available. There are two major directions: intensive outpatient program and partial hospitalization. Residential treatment is available in partners' houses after referral.
Address: 449 E Water St, Rockland, MA 02370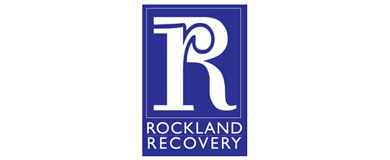 More Information on RocklandRecovery.com
Why choose Rockland Recovery? They outline the following advantages:
Support to return to normal life;
High level of comfort in sober houses and clinics;
Group therapies encourage open communication and peer support;
Treatment is aimed at dealing with specific emotional and psychological issues.
No matter what kind of addiction a person has, Rockland Recovery has a suitable option with inpatient, outpatient, day/evening groups available. Patients can also be referred to comfortable sober houses.
Rockland Recovery is accreted by the Joint Commission. It accepts direct payments, but there's no info about insurance plans. Customer reviews in Google are scarce but all are highly positive. Patients praise it for its highly structured environment and efficient programs.
20. Addiction Treatment Center of New England
The center was established in 1980. It is located in Brighton and provides a safe clinical and therapeutic environment for patients from Boston. It is aimed at changing addictive behavior and specializes on opiate dependency. Its medical services include behavioral health counseling and substance use disorder treatment.
Address: 77 Warren St, Brighton, MA 02135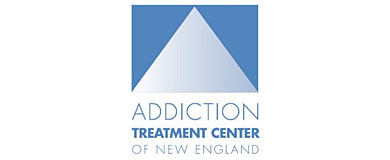 The list of services includes but is not limited to:
MAT therapy;
Group therapy;
Behavioral health counseling;
HIV and Hepatitis C testing;
Health and orientation education groups.
Aside from that, the center organizes community events and works tightly with the community to raise awareness of addiction dangers. The place is recommended for persons in need of quality counseling services and detoxification options. It has flexible hours and accommodations, so patients can easily figure out a convenient schedule and enjoy quality clinical care.
ATCNE is a member of the American Association for the Treatment of Opioid Dependence, Inc. They provide tried-and-tested treatment options and accept various insurance plans. Customer reviews are mostly positive, so this place is worth consideration.
21. North Suffolk Mental Health Association
The center offers residential addiction treatment in Meridian House – a 30-bed facility that features therapeutic community which works with people aged 18+. The staff aims at modifying patients' behavior and helps people with substance use disorders and co-occurring illnesses. Patients are divided into three therapeutic clinical groups each with its own scheduling.
Address: 408 Meridian St, East Boston, MA 02128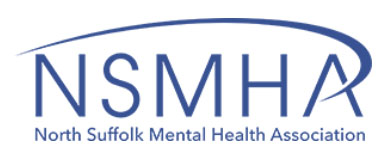 More Information on NorthSuffolk.org
The average length of the program is 9-12 months, it depends on patients' needs and experience of substance abuse. During treatment, patients receive the following services:
Mindfulness stress reduction courses;
Peer support groups;
Individual counseling;
Self-help groups;
Expressive therapy;
Conflict resolution lessons;
Emotional processing groups.
The third level consists of independent living practices and opens for patients who have completed individualized treatment plan goals. Thanks to a wide range of therapeutic methods, they enjoy a high treatment efficiency. Upon finishing treatment, they can opt for aftercare support and get emergency services.
There are no customer reviews found online, so it's recommended to visit the facility beforehand.
22. Casa Esperanza
The center offers a men's residential program that lasts 4-6 months depending on the results of personal assessment. The staff works with both alcohol and drug addiction. It helps people without stable housing, those who struggle with HIV/AIDS and have mental illnesses or chronic medical conditions. Treatment is provided on English and Spanish languages – this is one of rare Massachusetts centers that works with the Latin community.
Address: 245 Eustis St, Boston, MA 02119
More Information on CasaEsperanza.org
The list of services is pretty extensive:
Substance abuse counseling;
Relapse prevention, anger management, life skills and other psycho education and therapeutic groups;
Family education, reunification, and case management;
Parenting education;
Recreational, wellness and stress management programming, including meditation, yoga, nutrition, running/walking groups, and sober social activities.
It goes without mentioning extensive HIV counseling and testing, peer recovery coaching, primary care and individual counseling options. Customer reviews are mixed, we recommend visiting the place and speaking with the staff before applying for treatment.
23. Boston Public Health Commission
Those who need a long-term treatment option should opt for the Entre Familia program by Boston Public Health Commission. This is a 6-12-month program that provides a bilingual/bicultural environment, gender-specific approach, and care of pregnant women or women with children. Staff works with both English and Spanish-speaking patients, as well as Portuguese-speaking customers. Treatment is individualized after a thorough assessment of the patient's substance abuse history and personal needs.
Address: E, 209 River St, Boston, MA 02126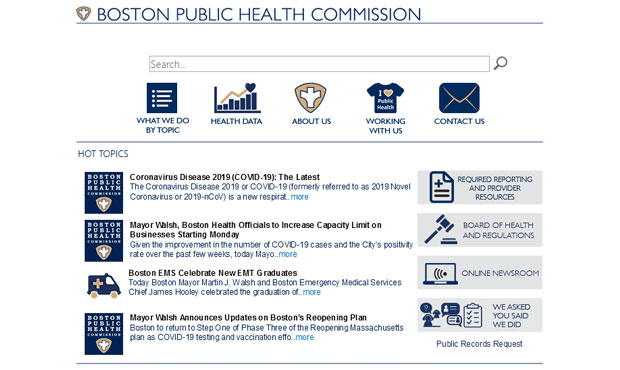 Core clinical services include screening, assessment, referral to mental health and medical services, residential care, case management, childcare services, and so on. Adolescents or teens can also apply for this program.
Also, there are behavioral health services – they are recommended for those who suffer from co-occurring disorders and dual diagnosis. They include:
Individual and group counseling;
Dialectical behavior therapy;
Family therapy;
Group therapy;
Cognitive behavioral therapy;
Life skills;
Trauma therapy.
Reviews of Boston Public Health Commission are mixed. Some complain about how the staff treats homeless people.
24. Fortitude Counseling and Recovery Center
This medical organization focuses on mental health treatment and provides individual and group counseling. It accepts adults, adolescents and teens suffering from substance abuse and co-occurring mental disorders. The treatment modalities include anger management groups, psychological therapy, depression & anxiety coping group and bereavement support groups.
Address: 69 Holmes St, North Quincy, MA 02171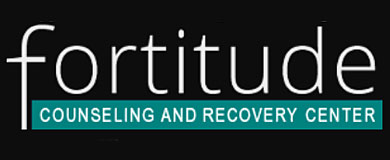 More Information on FortitudeCounselingCenter.com
The clinical specialties available in the center are:
Depression;
Anxiety, panic disorders;
Bipolar disorder;
Parenting in recovery group;
Dual diagnosis groups;
Therapeutic support for opioid dependent people;
ADHD and conduct disorders.
Thus, Fortitude Counseling and Recovery Center is recommended for addicts who need to resolve inner conflicts and get strong emotional support. It can also refer them to residential treatment programs. According to customer reviews in Google, this center offers exceptional experience, and the staff is compassionate, so this place is definitely worth consideration.
25. Recovering Champions
Recovering Champions center offers a holistic approach to addiction treatment by providing a supportive and welcoming environment for all clients. It accepts adult patients and comes up with individualized programs. Treatment is tailored to meet customers' needs and helps them overcome spiritual, physical and mental struggles. The duration of the program is defined individually for each patient.
Address: 279 Brick Kiln Rd, Falmouth, MA 02536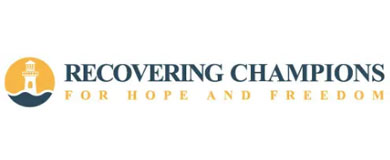 More Information on RecoveringChampions.com
The integrated approach to treatment includes:
Individual counseling;
Private counseling;
12-step NA and AA meetings;
Group therapy, educational sessions;
Art, music, and equine therapy;
Wellness activities (yoga, meditation, kayaking, outdoor sports).
The Massachusetts sober house is a calm and comfy place that features private and semi-private bedrooms, neighborhood-like setting, walking paths and all necessary amenities (lounge areas, basketball court and tennis court, swimming pools, recreational room). Also, patients enjoy well-prepared balanced meals and life skills education. They learn to enjoy sober life and cope with stress in healthy ways.
Recovering Champions accepts insurance plans that can be verified online. There are over hundred customer reviews in Google: former patients are fully satisfied with the facility and program.
26. Boston Sober Homes
This is a M.A.S.H. certified sober housing company that provides accommodation for people undergoing recovery stages. It provides fill-time assistance to guests, comfortable environment, positive enforcement, and accountability. Customers work closely with case managers and get counseling with certified recovery coaches. There are separate facilities for men and women.
Address: 12 Seaver St, Boston, MA 02121
More Information on BostonSoberHomes.com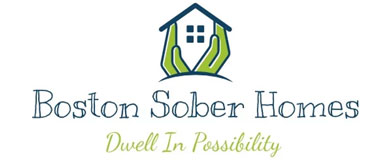 Customers of Boston Sober Homes can expect:
Clean bedding;
Clothing supply;
HDTV and free WiFi;
Basic amenities like laundry, parking, full kitchen, dining rooms;
Transportation.
The duration of stay is not limited. Guests are expected to be involved in home duties and maintenance of cleanliness and order. Note that Boston Sober Homes has zero tolerance policy to substance use. Specialists, at their turn, treat clients with full respect and compassion.
The information about weekly rates and payment options is available on the official website. There are a few positive customer reviews in Google – people say that the environment is supporting and cozy.
27. Middlesex Human Service Agency
Being established over 20 years ago, the center offers different recovery options. For example, there's a male residential recovery program with a 28-bed facility, 'Working House', 24/7 MAT support, and other topics. MHSA helps patients with all types of addiction: medications, drugs, alcohol, etc. The residential program lasts up to 6 months. Each client's treatment plan is tailored to meet personal needs.
Address: 5 G St, Boston, MA 02127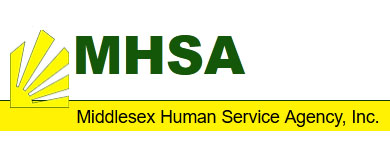 More Information on MHSAinc.org
The process of recovery starts with a 30-day orientation process, and clients are provided with all resources to achieve goals. The list of services includes:
Group meetings;
Individual counseling;
Financial education;
Life skills training;
Cognitive behavioral therapy;
Help with employment, educational and legal issues;
In-house services.
Also, there is a Middlesex DUIL program available: it's aimed at providing substance disorder education and lasts 14 days. During this time, customers learn about substance abuse and prepare for aftercare support and relapse prevention. It's recommended for patients referred by court.
Customer reviews in Google are mixed. Some patients complain about the conditions of the shelter and the staff.
28. The Strathmore House
The center accepts patients aged 18 and older and provides a safe and comfortable environment where people can safely get rid of addictive issues. The main goal of the treatment is to raise awareness about the danger of dependence and raise internal motivation in clients for long-term recovery.
Address: 45 Strathmore Rd, Brighton, MA 02135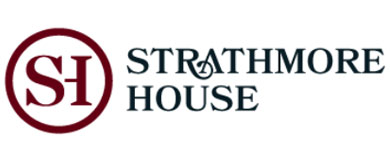 More Information on TheStrathmoreHouse.com
The residential recovery program lasts as much as required for getting rid of dependence. It includes:
Case management;
24/7 staff support;
Planned group activities;
Recreational activities;
Regular drug and alcohol screening;
Reflection groups;
Clinical services (counseling, medical support, IOP);
Counseling with nutritionist;
Personal training;
Money management;
Intensive case management;
Therapeutic massage;
12-step meetings;
Acupuncture.
Both private and semi-private bedrooms are available, and residents have a full access to amenities. Customer reviews of The Strathmore House are scarce but positive.
29. North Charles
Having been around for 35 years, the center provides quality services for clients from Massachusetts, performs research and offers post-treatment aftercare plans. It accepts adult patients (18+) and comes up with individualized programs. The staff practices a holistic approach to treatment and addresses psychological, social and physiological aspects of the patient's life. The team includes licensed nurses, social workers, psychiatrist, medical director, clinicians and counsellors.
Address: 54 Washburn Ave, Cambridge, MA 02140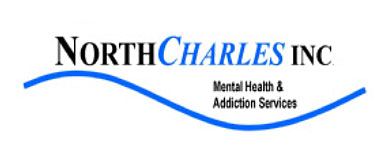 More Information on NorthCharles.org
Programs include:
Individual and group therapy;
Detoxification;
Relapse prevention;
Opioid treatment services;
Stress management;
Family education;
Methadone maintenance;
Health education;
Help for people with HIV/AIDS.
Aside from that, customers can access outpatient psychiatric services. Specialists help patients get rid of psychological distress, mental illnesses, anxiety, depression, and other issues. Additionally, relapse prevention program is available.
There is no payment information about North Charles center – it should be requested. Customer reviews are scarce but positive.
30. Modern Assistance
This center provides the full range of services for dependent people, including mental health support, substance abuse education and work-life balance lessons. It was established over 30 years ago: during this time, the staff provided employee assistance, mental health and substance abuse treatment. The center guarantees confidential treatment and 24/7 care. Customers can be referred for Detox and Mental Health Treatment. There are Cantonese, Mandarin and Spanish speaking specialists.
Address: 1400 Hancock St 2nd floor, Quincy, MA 02169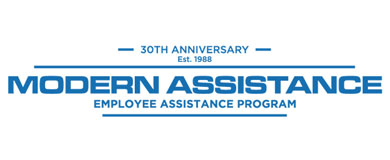 More Information on ModernAssistance.com
The team of Modern Assistance specialists focuses on the following directions:
Anxiety;
Depression;
Behavioral Issues;
Life Transitions;
Trauma and PTSD.
After undergoing the treatment course, patients can get assistance with employment and get counseling. Modern Assistance accepts various insurance plans and direct payments. Unfortunately, there are no detailed customer reviews.
31. McLean Hospital
The hospital works with people suffering from alcohol, drug or medication addiction and addresses all levels of dependence. The inpatient addiction treatment program is individualized after a thorough assessment. It was created over 40 years ago and works equally well for people with or without co-occurring mental health conditions (depression, anxiety, bipolar disorder, post-traumatic stress disorder).
Address: 115 Mill St, Belmont, MA 02478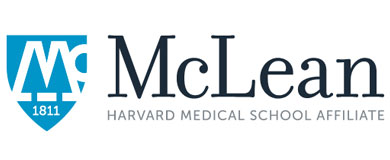 More Information on McLeanHospital.org
The short-term addiction treatment (detoxification and stabilization) program takes 3-5 days. During this time, patients get:
24/7 nursing medical supervision;
Self-focus and group work;
Relapse prevention lessons;
Dialectical behavioral therapy;
Emotional regulation;
Distress tolerance.
While being through the program, customers not only receive medications – they are guided through the recovery process and get enough emotional and informational support. Thanks to aftercare planning, customers can maintain sobriety for longer time. McLean hospital accepts different insurance plans and direct payments.  There are dozens of customer reviews but they are mixed.
32. Phoenix House
The center offers residential services for adult patients aged 18+. The length of treatment is flexible – it's defined after a thorough assessment of the patient's drug abuse history, personal needs and health issues. The programs give patients the ability to maintain relationships, stay involved in social life and work.
Address: 90 Cushing Ave, Dorchester, MA 02125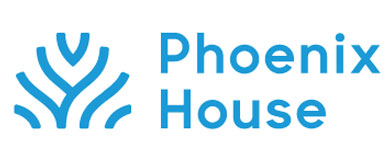 More Information on PhoenixHouse.org
All programs in Phoenix House are CARF-accredited and deploy evidence-based therapies (cognitive behavioral, education, motivational interviewing). Other services include:
Individual therapy;
Group counseling;
Recreational activities;
Relapse prevention;
Mental health services;
Job assistance.
Patients stay in a calm and supportive environment. Specialists also help people with co-occurring diseases, mothers with children, Latino-speaking community, and veterans. Transitional support services are also available for patients who have finished their residential treatment. This place is recommended for those who need all-out services of the highest quality. There are many locations in Massachusetts, and Boston residents can find a sober house nearby.
33. Volunteers of America
The center offers residential treatment services for people with mental health and substance abuse disorders. There are sober houses for men and women available, as well as recovery programs for people with co-occurring disorders. It accepts people with drug, alcohol, opioid or medication addictions.
Address: 686 Massachusetts Ave, Boston, MA 02118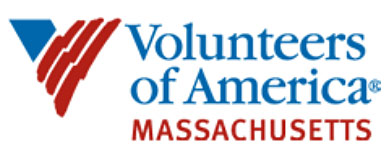 More Information on Voamass.org
Volunteers of America is a non-profit organization, which means the programs are sponsored by donations. The community serves both young and elderly groups, and its comprehensive list of services includes:
Veterans services;
Programming for at-risk youth patients;
Re-entry programming;
Independent and assisted living for seniors.
Since the organization was founded in 1896, it has extensive connections and can be used for referral of patients to other services.
Volunteers of America is a CARF-accredited project that uses only licensed programs. Thus, it's possible to get treatment free of charge. There are many positive customer reviews but they don't reflect information about services.
34. Psych Garden
The center offers addiction treatment and therapy in locations near Boston. The staff deals with many kinds of addiction (opiates, alcohol, medications, sedative, nicotine, gambling and sex) without stressful hospitalization period. Instead, specialists provide pharmacological treatment (for example, Vivitrol), drug testing and various types of therapies.
Address: 25 Flanders Rd, Belmont, MA 02478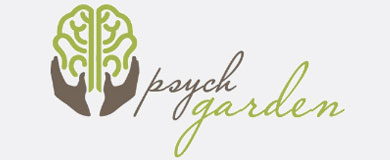 More Information on PsychGarden.com
The advantages of Psych Garden are:
Customized recovery path for every patient;
Individual and group counseling;
Harm reduction education;
The Sinclair Method;
Relapse prevention;
Family and couples therapy.
This place is recommended for those who need quality outpatient services, mostly counseling. Also, there are many informational resources available online.
Psych Garden does not accept insurance – they work with direct payments only. All rates are available on the official website. There are no customer reviews found online, so it's highly recommended to visit the facilities and communicate with the staff before accepting this option.
35. The Dimock Center
The center offers residential services and programs in Boston. The length of the program is defined after a personal assessment. It can last from a few weeks to over a year. Patients are provided with a structured approach to treatment. They start with inpatient detox at Dimock and the can be transitioned to residential programs. There are several houses and communities available: My Sister's House, Women's Renewal-CSS, John Flowers Recovery Home, Askia Academy, and Ruth Kelley Ummis House.
Address: 55 Dimock St, Boston, MA 02119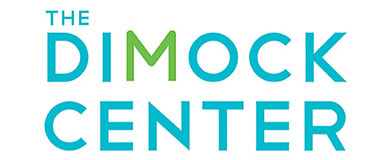 More Information on Dimock.org
There's an extensive list of provided services:
Bipolar disorder treatment;
Individual counseling and group sessions;
12-step meetings;
Parenting education;
Job preparation.
All in all, The Dimock Center is recommended for people in need of the whole cycle of treatment options. Customer reviews are mixed – some people aren't content with the quality of services.
Possible Addiction Symptoms and Side Effects
The addicted persons don't admit their illness and think that consumption is under their complete control. Most often, treatment is sought when addiction has already taken a serious toll on health, relations, finances, and life. Pay attention to the possible signs of substance abuse:
Unnatural gleam in the eyes and narrowing or enlargement of pupils, regardless of light.
The behavior of the addict is very different from the usual behavior, there is an inexplicable lethargy or hyperactivity, or a disturbed coordination.
Manners of writing and speech visibly change.
The skin becomes pale or red for no reason.
The mood changes quickly.
Deteriorating or, conversely, increasing of the appetite.
Changes in sleep habits.
Changes in appearance: many addicts cease taking care of themselves, have problems with hygiene.
Depending on the type of drug used, the signs of addiction can be different:
People using cannabis have red eyes, redness of the lips, dryness in the mouth. Addicts display activeness, they need to speak and move. Their speech becomes accelerated, and the appetite rises.
People using opiates (heroin) show drowsiness at the most inopportune moments. They may forget about a lit cigarette and get burned, or miss it. Addicts periodically wake up and immediately participate in the conversation. Language of the addict is slow, he stretches his words, can talk about one thing several times.At the same time, heroin addicts become good-natured and calm if nothing causes stress for them. A very true sign of heroin addiction is – the pupils which become unusually narrow, do not respond to light. The skin stays pale, but the lips may be swollen or reddened. Severely reduced pain sensitivity. General symptom – a violation of sleep and wakefulness.
People taking psychostimulants are extremely lively, rapid in actions and decisions. Can't sit still. Very fast words, jumping from one topic to another. They also have dilated pupils. If an addict has enough money for the drug, he can stay in this state for several days. Some types of psychostimulants increase the sex drive of the addict, that's why some people use them together.
When a person uses hallucinogens, he or she senses various hallucinations – visual (objects, actions) or auditory (when the addict hears voices that someone is talking to him and can talk to this "someone"). With prolonged use of hallucinogens, addicts experience depression, psychosis.
The effect of taking sleeping pills is similar to alcohol intoxication. The person's language becomes indistinct and tangled. He has a dry mouth. Coordination of movements is poor. People taking sleeping pills in large doses can see hallucinations.
When taking volatile narcotic substances, people show the signs of alcohol intoxication and a strong deviant behavior. People using them usually have hallucinations.
Drug addiction is conditioned by two aspects:
Drugs invade the body and its systems, completely rebuild it and change its functioning. As a result of constant use, a person develops a withdrawal syndrome or, more simply, breakage. Without the introduction of the drug into the body, the patient experiences terrible pain, unbearable discomfort. The pain is so severe that the addict cannot think of anything but a new dose.
This dependence is a constant desire to get new sensations from the use of substances, to relieve stress and psychological discomfort. Simply put, a person has the opportunity to run away from the unpleasant reality with the help of drugs. He gets used to such a life and can no longer distinguish reality from fiction.
As a result of drug use, there is a severe addiction that destroys the human body and psychology. The deformation of personality typically occurs, and the addict no longer controls any thoughts or actions.
How Rehab Centers Can Help
Rehab centers provide a number of precise steps to correct and eliminate each aspect of addiction. It helps people stop taking drugs and start living a happy full life without them. Specialists aim to make a person recover physically, solve psychological problems of addiction and eliminate the negative effects of addiction on the mind.
Main Treatment Approaches
In order to get rid of addiction, a person needs to undergo several crucial steps.
Detoxification
In the majority of cases, treatment starts with detoxification. It's the process of removing drug residues and toxic substances from the body. As long as drugs and alcohol remain in the body, a person continues experiencing its negative effects.
After detoxification, patents' physical condition improves, their cognitive abilities get partially restored, and they are able to function properly. Participants then learn how to deal with problems in life, find out the personal reasons for their addiction, and eliminate them – these steps are a part of psychological treatment.
Inpatient Treatment
Sometimes this type of rehabilitation is also called "medical". It includes the following steps:
Assessment. Before being admitted for inpatient treatment, a person undergoes medical observation. Specialists determine his physical, somato-physiological, sensory and mental capacity, provide treatment recommendations, determine the adequate longitude of rehabilitation, sequence of treatment and prevention measures, and also monitor the patient's physical, somatic and mental state.
MAT (medically-assisted therapy) can be prolonged after detoxification. It's usually assigned for seriously addicted people, especially when it comes to opioids and painkillers.
Individual and group counseling and psychological education. They come together with a set of special measures aimed at examining a patient's mental health,prevention, diagnosis of mental disorders, treatment, supervision, care and overcoming mental disorders.
Evidence-based therapies can be both physical and psychological. They help patients get rid of bad habits and change their behavior.
As a rule, inpatient treatment requires a person to stay in a hospital for a few days or a few weeks. During this time, the acute addiction stages pass, and a person gets ready for long-term residential treatment.
Residential Treatment
Residential rehabilitation is aimed at preventing, reducing or overcoming physical, mental disorders and intellectual disabilities, acquisition of household and social skills, development of abilities, gradual full or partial integration into society. Residential rehabilitation services include a comprehensive approach that combines different types and forms of rehabilitation measures.
Rehabilitation is also aimed at restoring or improving the health and vital functions of the body, identifying and activating compensatory capabilities, providing conditions for return to normal life, prevention of complications and recurrences of the disease.
It may comprise the following services:
Individual and group counseling;
12-step meetings;
Case management;
Life skills training;
Relapse prevention lessons;
Lessons and workshops;
Physical activities, sports, fitness, yoga.
The list of services is extensive and can go on and on. There's one more thing that should be mentioned – facilities. As a rule, rehabs feature private and semi-private bedrooms, bathroom, TV and WiFi, kitchen, conference rooms, and sports areas. Additional conveniences can be found in costly houses.
Residential treatment takes place in sober houses. Patients stay there for several months – the duration of treatment lasts from 3 weeks to a year or more. It depends on the patient's preferences and seriousness of their addiction.
Social Rehabilitation
This type of treatment is also great for social rehabilitation. Patients develop self-care skills, and take household duties. They adapt to the environment and learn to build healthy relationships. Social rehabilitation services include socio-domestic and socio-cultural rehabilitation and adaptation, socio-environmental orientation.
While living in a sober house, patients develop:
Self-care skills in everyday life (use of household appliances, household safety, housekeeping, cooking, practical maths).
Adoption to specific social and living conditions, certain limitations of life.
Ability to work and bear their responsibility.
Skills of using computer equipment, the Internet, the ability to navigate in the information space and effectively use the information obtained in solving practical problems.
Ability to use the means of transport, the ability to travel independently, visit public places.
Mental functions (feeling, perception, attention, memory, thinking, constructive activity).
Patience and sustainability, ability to deal with stress and triggers.
When it comes to the psychological part of treatment, techniques are used that correspond to the severity of physical or mental limitations. Services include psychological training, game therapy, including role-playing games, joint-play activities, educational games, fairytale, art and art therapy.
Vocational rehabilitation involves the restoration of reduced or lost professional functions, the choice of professions and adaptation to them in order to resume their employment in the former or new profession. It includes the examination of potential professional abilities, vocational guidance, vocational training, job training, vocational adaptation, rational employment.
Factors to Consider When Choosing a Rehab Center
The choice of a psychological care center with outpatient treatment is based on various aspects:
Is the center certified to provide certain services and treatment options?
Availability of qualified specialists (psychologists, psychotherapists, addiction experts, psychiatrists, coaches, case managers).
How structured is the program? Ideally, it should comprise several stages and help patients get rid of certain problems one by one.
What about assessment? Can specialists determine the customer's problem and provide the corresponding services? This is necessary for a clear understanding of the personal characteristics of the addict, as well as to determine the individual concept of work in the rehabilitation process.
How holistic is the approach to treatment? It should be based on the following elements: spiritual, social, physical and psycho-emotional and mental.
If you are in the process of selection of a sober house, you should also consider:
Availability of a gym for the development and restoration of physical health;
Balanced nutrition, kitchen conditions;
Availability of a psychotherapeutic group and private lessons;
Comfortable living conditions.
Also, pay attention to the schedule: what exactly is included? Ideally, it should combine psychological counseling with physical exercises and recreational activities. Getting the necessary knowledge about the problems of addiction is also the main element of rehabilitation. In order to eradicate addiction, a person must possess all the information about his illness.