Rehab centers help people overcome dependence while addressing issues at all levels: physical, mental, psychological and spiritual. They provide a large set of services that help people go through the withdrawal stage, get aware of addiction dangers and resolve inner conflicts.
Battling addiction alone is hard. Even family members often turn out to be powerless against dependence in their loved one. If you are determined to end this vicious circle for good, working with rehab centers is imperative.
Following the drug rehab program makes it possible to complete the detoxification recovery process in a friendly, caring, and safe environment. In or list, you will find 20 rehab centers with a variety of recovery plans for teens, adolescents, and adults.
1. The Ridge Ohio
The Ridge offers various substance abuse treatment programs for people with various kinds of dependence, including alcohol, drugs, prescription medications, and so on. The staff puts the primary attention to mental health disorders and strives to eliminate the reasons of addiction, which allows customers to achieve long-lasting sobriety.
Address: 25 Whitney Dr Suite 120, Milford, OH 45150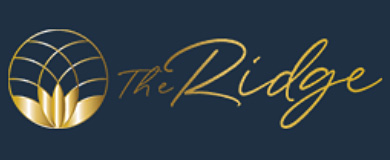 More Information on TheRidgeOhio.com
The residential program includes a comprehensive gamut of services:
Cognitive behavioral therapy (CBT);
Dialectical behavioral therapy (DBT);
Multiple individual counseling sessions;
12-step meetings (AA, NA) and other community support groups;
Trauma and relationship healing groups;
Exercise / recreational activities.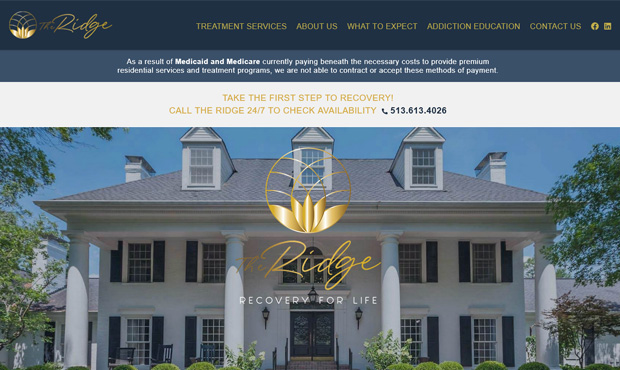 This center is perfect for people in need of a comprehensive, holistic approach to treatment. It provides a very comfortable residential facility with private and semi-private bedrooms, fully-equipped kitchen, fitness and sports grounds. With over 100 customer reviews left in Google, it becomes clear that this is a worthy place with quality services.
2. City Gospel Mission
This rehab offers a residential program with goal-oriented processes. The average duration is 12-24 months depending on the customer's goals and complications. The key components of the program are: wellness and health, accountability and support, inner healing, job readiness, spiritual development, life skills development and personalized case management. Both men and women are accepted – they participate in separate programs.
Address: 1805 Dalton Ave, Cincinnati, OH 45214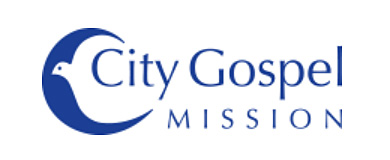 More Information on CityGospelMission.org
The center provides people with food and shelter, recovery services, jobs and care of their children, when necessary.
The residential program consists of essential services, such as:
Individual and group counseling;
Family therapy;
Life skills classes;
Spirituality classes;
Mentoring for employment.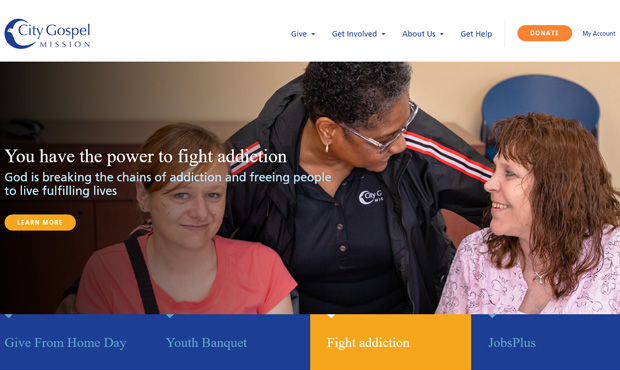 Also, there is a summer camp for kids of patients, the Hispanic Outreach ministry, and Little Village – a community for connection of families with small children.
The program relies heavily on volunteers and donations. That means even people without money and the homeless can get help and start their path to recovery. Hence, this place is recommended for people with a limited or no budget.
3. Teen Challenge
Despite its name, the rehab works not only with teens and adolescents – it also runs the Men's Ranch and Women's Home. The staff helps people become mentally sound, emotionally balanced, socially adjusted, physically and spiritually healthy. The educational programs take 7-9 months and are accredited with Honors through the Teen Challenge USA network.
Address: 1466 US-50, Milford, OH 45150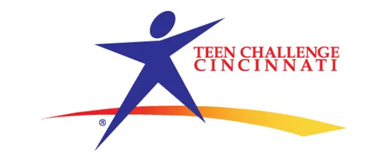 More Information on TeenChallengeCincinnati.org
Being well-structured to address the spiritual, mental and physical needs of clients, Teen Challenge offers the following treatment modalities and options:
Healthcare services;
Tutoring and education;
Teaching soft skills (positive attitude, problem-solving, diligence, communication, etc);
Academic classes (parenting, finances, critical thinking, Biblical worldview);
Hard skills training (home maintenance, cooking, cleaning);
Employment assistance.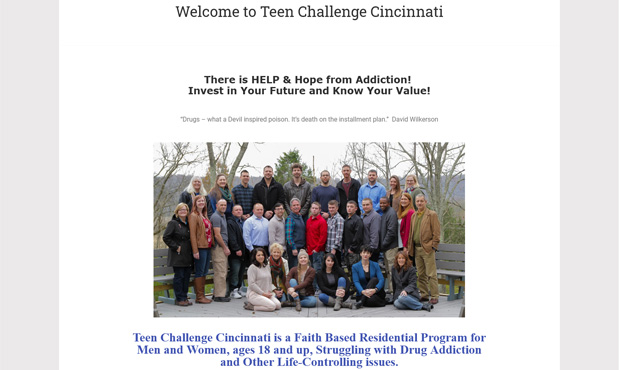 All residents acquire coping strategies and essential skills, which helps them restart lives and improve all its spheres.
The cost of services is moderate, and many expenses of Teen Challenge are covered through donations. This place is recommended for families and teens who need to combine treatment with education. The majority of customer reviews are 5-star – people have positive experiences with Teen Challenge.
4. BrightView
BrightView is an outpatient recovery center that offers counseling for people with addictive behavior and mental health disorders. Their approach is evidence-based and effective. Patients can start their treatment with detox during which only FDA-approved medications are used (Suboxone, Vivitrol). The compassionate stand strives to create a safe and comfortable environment for each patient to nurture sobriety, self-respect and positive attitudes.
Address: 446 Morgan St, Cincinnati, OH 45206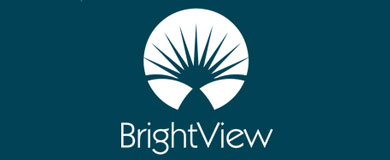 More Information on BrightViewHealth.com
What exactly is used in BrightView?
Dual diagnosis (anxiety, depression);
Medication-assisted treatment (MAT);
Individual counseling;
Anger management;
Group therapy.
The facility is neat and relatively small, which means patients can count on an individual approach. During counseling sessions, specialists help customers process their emotional uneasiness caused by grief, loss, anxiety, anger, guilt, shame and other feeling. That helps people define the issues hidden behind their addiction and get rid of those.
BrightView accepts Medicaid, Medicare and many other insurance types. Judging by the feedback, customers are mostly content with both services and doctors.
5. LifeStance Health
The rehab provides addiction services at several levels of care starting from a detailed diagnostic and finishing by treatment plan customization. It accepts adults and adolescents. They can start recovery with medication treatment and then proceed to counseling sessions. The duration of treatment is not limited – customers can attend personal counseling and Telehealth sessions for as long as it takes for the full recovery.
Address: 23625 Commerce Park #100, Beachwood, OH 44122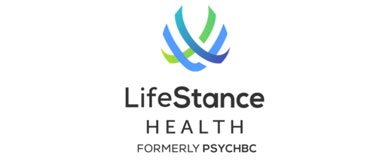 More Information on PSYCHBC.com
What exactly is offered in LifeStance Health?
Group therapy;
Individual counseling;
Cognitive behavioral therapy;
Dialectical behavioral therapy;
Drug testing and evaluation;
Dual diagnosis (depression, bipolar disorder);
Mood recovery classes.
Being a multidisciplinary center, LifeStance deals with a wide range of psychological and mental disorders. This place is must-visit for people whose addiction is caused by mental disorders and psychological problems. It's a nice solution for families, too.
LifeStance is accredited by CARF. It accepts insurance plans and direct payments. Customers are mostly satisfied by services.
6. Greater Cincinnati Behavioral Health Services
This rehab provides housing and residential treatment for people with addictive behavior. Male and female facilities are available. Note that the Housing Program goes without on-site staff, so this place is rather recommended for self-sustainable customers. Other housing options are also available.
Address: 1501 Madison Rd, Cincinnati, OH 45206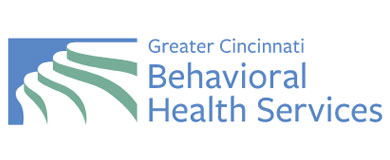 Aside from independent housing, patients can opt for other addiction services:
Intervention programs;
Medication-assistance treatment;
Behavioral therapy;
Drug testing;
Treatment of psychosis;
Homeless services;
Dual disorder treatment.
Both adults and adolescents are accepted. If you need an all-out treatment approach, opt for this center – it has a comprehensive variety of services which help people restore their lives.
Payment policy in this rehab is flexible. Customer feedback is below average.
7. CleanSlate
This recovery has offices all over the USA. It assists individuals with various kinds of dependence (alcohol drugs, meds, gambling, etc.). Medication-assisted treatment is performed with FDA-approved meds (Suboxone, Vivitrol). Every customer is given an individualized plan that incorporates group/individual meetings and evidence-based therapies – all after an exhaustive mental and wellbeing evaluation.
Address: 10475 Reading Rd #206, Cincinnati, OH 45241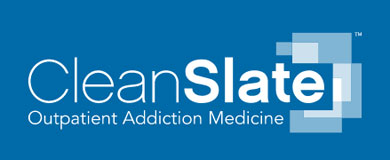 More Information on CleanSlateCenters.com
CleanSlate works with all adults and helps individuals who have issues with justice. It assists them with finding a legal counsellor and resolve some legal issues. Also, it works with the victims of domestic violence, homeless people and those who need childcare options. The offices in CleanSlate are clean and neat.
The benefits of treatment in CleanSlate include:
Drug treatment plans which are constantly individualized;
Every patent is treated with understanding, regard, and sympathy;
Telehealth counseling is accessible for the individuals who need outpatient treatment options;
The staff assists customers with all issues – mental, physical, psychological, etc.
CleanSlate accepts Medicaid, Medicare and some other insurance plans – they can be checked on the web.
8. New Direction Treatment
This rehab provides an abstinence-based outpatient program. They do not use medications, so it's suitable for people who have finished the withdrawal phase. Treatment is based on personal growth and a holistic approach. New Direction center is open five days a week, so it's recommended for people who want to combine treatment with work. Note that it accepts customers aged 18+.
Address: 1612 Chase Ave, Cincinnati, OH 45223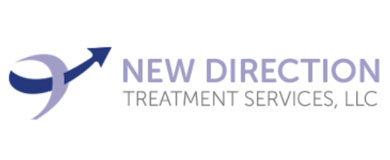 More Information on NewDirectionTreatment.com
The program in New Direction Treatment includes:
Group therapy;
Individual counseling;
Assessment services;
Anger management;
12-step groups;
Health and wellness classes;
Intervention services.
The average duration of each program is about 12 sessions. However, individualized programs are also available. This center is suitable for families, people in state or out of state offences (DUI), those who need diversion programs, etc.
New Direction Treatment is a great option for people in search of quality outpatient modalities. It accepts direct payments mostly, but other options can be negotiated. Customer reviews prove that people have a great experience there, and educational classes are very informative.
9. Sunrise Treatment Center
Being founded over 80 years ago, the center helps people with substance abuse and mental illnesses. It provides behavioral health services on the outpatient basis. The staff deals with all types of addiction (drugs, alcohol, prescription medications, etc) and is capable of both case management and crisis intervention. They aim at long-term recovery. The duration of programs is not limited – it is defined after a thorough medical assessment.
Address: 6460 Harrison Ave, Cincinnati, OH 45247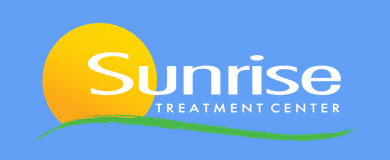 More Information on SunriseTreatmentCenter.net
The list of services in Sunrise Treatment Center incorporates:
Dual-diagnosis;
Treatment of co-occurring disorders;
Individual and group counseling;
Detoxification;
Medication-assisted treatment (optional);
Drug testing;
Medical and psychological assessment.
During the withdrawal period, Sunrise center uses FDA-approved drugs, such as Suboxone, Buprenorphine, Vivitrol, Narcan, Campral. Methadone is not used.
Sunrise Treatment Center runs fully certified programs. It accepts some insurance plans. Judging by reviews, customers are mostly content with the quality of services, but some complained about fees.
10. The Crossroads Center
Since 1951, The Crossroads Center provides all essential treatment modalities for adult men and women aged 18+. Customers can start their recovery with medication-assisted treatment and then proceed to residential services. Also outpatient services are available – there are different programs that address specific needs. Adolescent services are available, too.
Address: 311 Martin Luther King Dr E, Cincinnati, OH 45220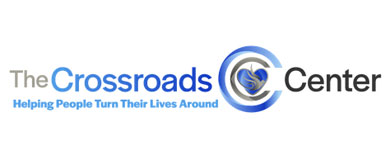 More Information on TheCrossroadsCenter.org
What does the residential program consist of?
Individual counseling;
Group counseling;
Drug screening;
Medical/somatic services;
Crisis intervention;
Prevention & education.
Average duration of the residential program is 65 days but it depends on the results of medical and psychological assessment. Alternatively, there is a program for pregnant and post-natal women and short-term rehabilitation services. In all programs, a lot of attention is paid to education of customers: they learn the dangers of addiction, discover the reasons for addictive behavior and get a lot of community support.
The Crossroads Center is accredited by CARF. It accepts some insurance plans and direct payments. Customer feedback is below average because of
11. First Step Home
Founded in 1993, First Step Home provides residential program services for people suffering from substance abuse and mental health disorders. It accepts women aged 18+ and helps their children while mothers are undergoing recovery. The average length of stay is 30 days. The program environment is aimed at helping residents lead productive and fulfilling lives.
Address: 2203 Fulton Ave, Cincinnati, OH 45206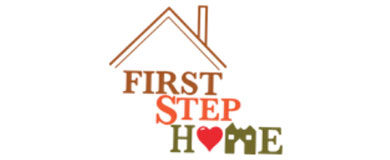 More Information on FirstStepHome.org
The following treatment services are available In First Step Home:
Group counseling;
Individual therapy;
Specialized Maternal Addiction Program;
Medical Nursing Support;
Case management;
Peer Support.
Similar modalities are provided during outpatient treatment programs. Alternatively, there is a maternal addiction program, help with housing, parenting classes, family therapy and many other useful services.
The facilities in First Step Home are very neat and comfortable. They feature all essential conveniences and amenities. All in all, this rehab is recommended for pregnant women and young moms who struggle with addiction and need community support. Customer reviews are mixed: some people complain about staff members.
12. Covedale Treatment Services
This rehab provides a few basic treatment services: outpatient, Telehealth, aftercare support. They focus on counseling and evidence-based therapies for helping patients start their lives over. The duration of treatment is not fixed and depends on the results of medical assessment.
Address: 5122 Glencrossing Way, Cincinnati, OH 45238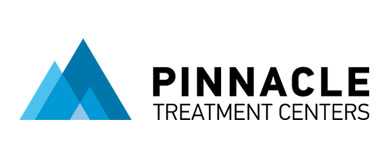 More Information on PinnacleTreatment.com
Which services are available in Covedale Treatment Services?
Grief/loss therapy;
Mindfulness;
Life skills training;
Medication-assisted treatment;
Gender-specific groups;
Programs for expecting mothers;
Aftercare monitoring.
Customers are treated by the multidisciplinary team of medical doctors and master's level therapists. The facility is neat and equipped with all essentials. This place is recommended rather for short- and mid-term outpatient treatment.
Covedale Treatment Services accepts private insurance plans, but doesn't work with Medicaid/Medicare Dual plans and VA CCN. All plans should be verified. Customer feedback is mixed.
13. Adams Recovery Center
This center focuses on long-term residential treatment of patients in a structured and safe environment. Its dedicated and caring staff consists of qualified specialists: physicians, therapists, psychologists, psychiatrists, case managers, etc. Gender-specific facilities allow customers to resolve their core issues.
Address: 1569 OH-28, Loveland, OH 45140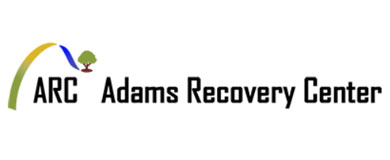 More Information on AdamsRecoveryCenter.org
Adams Recovery Center deals with all types of addiction (drugs, alcohol, prescription medications) and offers such services as:
Crisis intervention;
Comprehensive diagnostic assessment;
Medical services, including withdrawal management;
Medication Assisted Treatment (MAT);
Group counseling;
Individual counseling;
Relapse prevention planning.
The duration of residential treatment is from 90 to 180 days. The therapeutic community provides residents with all necessary tools and peer support. During sober living, customers discover their strengths and weaknesses, learn to cope with stress and cravings and develop skills for lasting sobriety. Customer feedback is above average: people are satisfied with the place and services.
14. Ikron Corporation
Although this corporation helps people in various situations, it also offers substance abuse treatment and prevention services for adults and youth. It runs classes where people learn the basics of addiction, how to avoid it, how to cope with cravings and negative emotions that trigger substance abuse, and so on. This organization specializes in education and counseling, so it might be a great option for outpatient treatment or prevention.
Address: 2347 Vine St, Cincinnati, OH 45219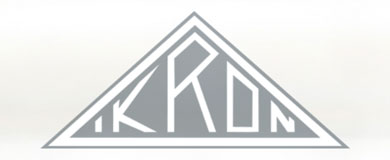 Here's what you can get in Ikron:
Comprehensive diagnostic assessment services;
Individual and group counseling;
Integrated treatment for co-occurring disorders;
Crisis intervention and stabilization;
Peer support services;
Cognitive behavioral therapy;
Relapse prevention groups.
This place would be suitable for people who deal with addiction caused by co-occurring disorders and mental diseases. There, they can solve multiple problems by getting full-fledged psychological support. Customer reviews prove that this is a worthy organization with caring and non-judgmental staff.
15. Mercy Health
Mercy Behavioral Health Center deals with substance abuse issues and addiction. It offers some basic services for people addicted to drugs and alcohol on an outpatient basis or during partial hospitalization.
Address: 3000 Hospital Dr, Batavia, OH 45103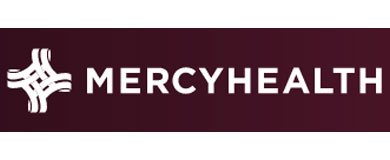 The following services are available in Mercy Behavioral Health Center:
Detox;
Individual and group counseling;
Support groups (AA and NA);
Medication-assisted treatment (Naltrexone, Acamprosate and Disulfiram);
Tobacco cessation classes;
Dual diagnosis;
Psychiatric services.
Mercy Behavioral Health Center is recommended for people who want to get outpatient mental health services and combined treatment with education or work. Many counseling sessions are provided with a flexible schedule, so it's possible to pick a suitable option without sacrificing your schedule.
It goes without mentioning that all services are certified and provided in accordance with all official guidelines and standards.
Ikron Corporation accepts various types of direct payments and insurance plans (they can be verified online). There aren't many customer reviews, so this place should be checked in advance.
16. Cincinnati Suboxone
As its name suggests, Cincinnati Suboxone offers medication-assisted treatment for people addicted to drugs. Its customers can start the path to recovery from detox and then proceed to outpatient treatment or try partial hospitalization. Each recovery program is developed individually. Specialists analyze the patient's medical history, personal needs and goals, as well as peculiarities of their addiction.
Address: 1592 Goodman Ave, Cincinnati, OH 45224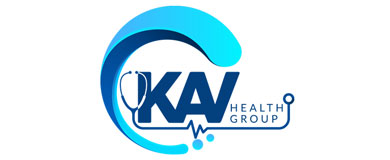 More Information on SuboxoneOhio.com
The program also takes into account mental and emotional diseases, so Cincinnati Suboxone is more than medication-assisted treatment.
What else is included in a treatment program?
Individual and group counseling;
Peer support groups (NA);
Behavioral health services;
Family therapy.
The office is located in the city, so there's no issue of transportation. The place offers some treatment essentials: counseling room, medical facilities, nursing case, etc. All in all, Cincinnati Suboxone is a nice option for people who don't know what to start with and need small counseling groups with a lot of personal attention from the staff.
Cincinnati Suboxone accepts Ohio Medicaid and commercial insurance plans, but we recommend verifying your plan in advance. Customers are content with the office and specialists.
17. MedMark
MedMark is a network of treatment centers that provide the whole range of treatment modalities and services. Patients can start with detox and then proceed to outpatient treatment and counseling. Each treatment program is individualized after a thorough medical assessment of the customer's mental, physical and psychological health.
Address: 749C OH-28, Milford, OH 45150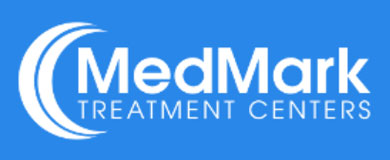 More Information on MedMark.com
What exactly is offered in MedMark?
Medication-assisted treatment (methadone and buprenorphine);
Individual and group counseling;
Relapse prevention classes;
Cognitive behavioral therapy;
Medical screening and supervision;
Coordinated pregnancy treatment.
The process of treatment is divided into several phases: induction, stabilization, and maintenance. The duration of treatment is not limited – it's customized according to customers' needs.
MedMark is a fully accredited organization. It accepts insurance plans and direct payments. Customer feedback is mostly positive.
18. Gateways Recovery
Gateways Recovery helps adults and adolescents with substance abuse and addiction problems. It provides all essential services and support groups. Treatment is performed on an outpatient basis. The duration of programs is set after discussions with counsellors. Clients start their recovery with a complete assessment of physical, psychological and mental health.
Address: 2621 Victory Pkwy, Cincinnati, OH 45206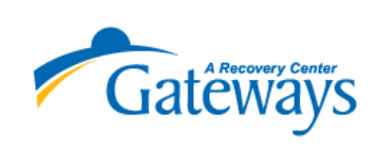 More Information on GatewaysRecovery.com
Gateways Recovery offers the following services:
Medical and psychological assessment;
Peer recovery coaching;
Mental health services;
Medication-assisted treatment (Suboxone, Vivitrol).
Note that there's no inpatient treatment option available but clients can get a referral to third-party centers. All in all, this place is suitable for people seeking basic outpatient services. It might be not enough for completing recovery successfully.
The cost of treatment depends on insurance plan benefits – it can be discussed during assessment. Gateways Recovery is accredited by CARF, Ohio department of mental health and addiction services, as well as the State Medical Board of Ohio. Customer feedback is scarce, so make your own research of this place.
19. Community Medical Services
This center provides medication-assisted treatment for people suffering from opioid use disorder. The staff integrated a holistic approach and uses FDA-approved medications only. The withdrawal stage is accompanied with counseling and behavioral therapy, which lays the foundation for long-term sobriety.
Address: 42 E Crescentville Rd, Cincinnati, OH 45246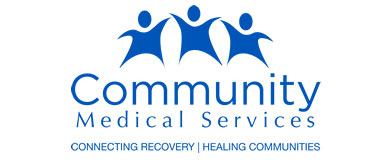 More Information on CommunityMedicalServices.org
What to expect from treatment in Community Medical Services?
Medication-assisted treatment;
Individual and group counseling;
Cognitive behavioral therapy;
Pregnancy withdrawal services;
Peer support classes;
Correctional health classes;
Telehealth services.
This place is recommended for adult patients, families and pregnant women who want to withdraw safely.
Community Medical Services center is accredited by CARF and AATOD. The rehab accepts a wide range of insurance plans (they can be verified on the official website). Customer reviews are mixed, so we recommend visiting the facilities in person.
20. Addiction Services Council
Being around since 1949, this rehab provides a comprehensive spectrum of services for people suffering from substance abuse issues. They are dedicated to reaching lifelong recovery in their patients and aim and helping entire families, not just addicts. They deal with drug, alcohol, medication and tobacco addiction.
Address: 2828 Vernon Pl, Cincinnati, OH 45219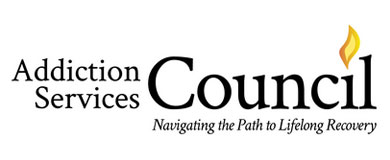 More Information on AddictionServicesCouncil.org
The following treatment modalities and services are available in the rehab:
Individual counseling;
Group counseling;
Crisis intervention;
Peer support;
Toxicology screening;
Family therapy;
Workplace prevention services.
Note that many of these treatment modalities are performed by Spanish-speaking personnel, too. So the Addiction Services Council is suitable for the representatives of Latino community.
This rehab offers a great price/quality ratio and is suitable for people who want to find all necessary services in one place.
Addiction Services Council is accredited by CARF and other organizations. It accepts direct payments and insurance plans. There's no customer feedback, so it's recommended to make one's own research.
How Rehab Centers Can Help
Rehab centers are designed to help addicted people overcome all diseases and psychological states that trigger addiction. These organizations provide the whole spectrum of services, including counseling, behavioral therapy, psychiatric treatment, dual diagnosis and medication-assisted treatment. Certified specialists develop individual treatment programs which allow people to deal with all aspects causing addictive behavior.
The range of therapeutic modalities and services varies depending on the type of rehab center. For example, some of them run offices and provide consultations only. Others offer detoxification in hospital settings, third ones – long-term residential treatment in sober houses. The choice of rehab should be based on the goals and peculiarities of addiction.
People who need prevention or aftercare can opt for outpatient rehabs – case managers will help them sustain sobriety. Those who want to recover from heavy addiction (for example, opioids) should choose long-term programs, preferably – residential. In this case, patients have a supportive community around and stay under 24/7 supervision.
Addiction Treatment Approaches
There are several major treatment modalities available in rehab centers:
Detoxification lasts about 3-7 days and is aimed at cleansing a patient's body from toxic substances. During this process, customers stay in a hospital because withdrawal is quite harsh for the body – 24/7 nursing supervision is required. Once detox is finished, a person is ready to live without drugs. However, medication-assisted treatment might be continued for some time.
Inpatient treatment. As a rule, this is the same thing as residential treatment. People live in sober houses or campus-like communities. Together with peers, they attend counseling groups, get psychological help, stay involved in recreational activities and therapeutic processes. People living together support each other, some of them become case managers upon finishing treatment programs.
Outpatient treatment is recommended for people who want to combine recovery with work or family life. In this case, they continue living at home and attend group and individual counseling sessions. Alternatively, telehealth is available. Outpatient modality is suitable for relapse or early use prevention. Besides, it's cheaper than residential treatment – it's another reason for many people choosing this option.
Separate programs (anger management classes, cognitive behavioral therapy, yoga and meditation) are usually included in treatment programs. However, some of them are enough for helping people maintain sobriety.
Partial hospitalization is a less widespread option, but some patients prefer it when they need to spend time at home for particular reasons.
Most Popular Services
Recovery process relies on a complex of various services. Together, they help to frame a comprehensive methodology that addresses all issues (mental, physical, psychological, mental, social, and so forth). So what to expect from treatment in rehabilitation centers?
Individual and group therapy. Analysts assist patients with characterizing the reasons for reliance, wellsprings of trouble and mental issues. During group treatment, individuals examine the methods of managing cravings, stress and other negative emotions.
12-group treatment includes different discussions and exercises with AA (alcoholics anonymous) and NA (narcotic anonymous) groups.
Family counseling. Typically, rather than aiding an individual, his family members become mutually dependent. Family treatment assists individuals with discovering the best approach to help the loved one and reestablish connections.
Proof based therapies. This category improves various treatment approaches that have been scientifically proven to work. For example, motivational interviewing or equine therapy.
Yoga and meditation. Those exercises have demonstrated to impact the addicts' psychological state in a positive manner. By keeping their brain clean, patients discover internal harmony and improve the quality of life.
Expressive therapy. As a rule, patients can communicate their feelings via art and creative activities, such as music, painting, writing, sculpting or whatever appeals to them. It additionally helps people find a new hobby and dispose of stress in a different, productive way.
Equine therapy. If rehab residents are living in a facility with a farm (or built nearby), they can try equine or animal therapy. That implies taking care of live creatures and nurturing responsibility.
Cognitive or dialectical behavioral therapy. Psychologists examine the purposes behind addictive conduct, and help people change the behavioral pattern.
Anger management. Those who exhibit aggressive behavior are referred to anger management classes – it helps people find productive ways of emotional expression.
Relapse prevention. Many people get back to substance abuse within the first 1-3 years after recovery. Relapse prevention classes help them identify the triggers, control cravings and overcome stress in a safe and healthy way.
Wellness and sports. Keeping active is useful for both physical and emotional well-being. By doing sports and fitness, people manage to cleanse the body from toxins faster and improve overall health.
Case management. This aspect is neglected sometimes, but it's vital. Each rehab patient should have someone to track their progress and guide them if necessary. Case managers help people develop an individual treatment plan and correct behavioral patterns.
Life skills classes. People are taught to do usual things in a correct way: maintain a house, care about their hygiene and health, cook, and so on.
The rundown of services can continue endlessly, yet those are essential ones. Discover what precisely will assist the addicted overcome his disease and settle on centers offering these treatment modalities.
Factors to Consider When Choosing a Rehab Center
When looking for a fair choice, you should ask yourself a few questions:
Which services are provided in the rehab? For certain patients, counseling is sufficient to recuperate completely. Others need higher involvement and long-haul commitment, which inevitably implies treatment in a private recovery. Discover which treatment modalities are offered, and what precisely will be reasonable for your situation. Perhaps the suitable rehab doesn't include a few fundamentals like 12-group gatherings and life skills classes.
Where are offices located? Inpatient treatment can be coordinated in a distant sober house to ensure customers aren't presented to stress, triggers and negative impact from peers. On the inverse, outpatient treatment is more convenient when the facilities are located inside the city borders. This way, customers don't need to face transportation issues.
What the staff-to-patient proportion is? Are there enough experts to deal with every one of the inhabitants? In the event that you see a 100-bed recovery kept up by the group of 5-15 individuals, no doubt, patients there won't have enough time to discuss their problems with case managers. Smaller private associations usually provide a superior level of care.
Are family visits and calls allowed? For many rehab clients, it's crucial to keep in touch with relatives – all things considered, these people support them and provide financial support. Normally, recovery centers allow family calls and organize visits on weekends. Nonetheless, certain associations (particularly religious ones or medical clinics managing seriously affected individuals) ban any kind of communication with friends and family. This period doesn't last long though.
What is the cost of treatment? Are insurance plans accepted? All expenses should be calculated in advance. Besides, clients should always verify their insurance plans in advance in order to prevent unplanned spendings. Problems with insurance plans is the main reason for people writing negative reviews and blaming centers for greed.
How long does treatment last? Typically, residential treatment lasts 30-90 days – this is average duration. In some complicated cases, people can live in rehabs for a year or more. Consider the time of treatment – is an addict ready for spending some time away from family and friends?
Are living facilities neat and clean? Before starting private treatment, it's important to ensure that customers live in truly convenient conditions. Visit the sober house and check the kitchen, type of bedrooms (private or semi-private). Television, Internet, sports grounds, relax zones, walking ways – each of these small aspects matters for clients' convenience.
What does the living routine comprise? Pretty regularly, house errands are distributed among residents. Ask the staff to show the schedule to you: it will let you know how occupants spend their days and whether they have some private time there.
Is aftercare treatment accessible? Regularly, private treatment isn't sufficient to ensure 100% recuperation. To forestall relapse prevention and get fundamental help, recovery graduates follow aftercare programs – they help develop adapting abilities, control desires and overcome stress.
What is customer feedback? Check out customer reviews: that will help you understand how things are really going in a rehab.