Addiction is a serious disorder that affects all spheres of a person's life. It's disruptive, and it's hard to stop on one's own. Besides, family members also turn out to be helpless against the illness. The only thing that can save a person is professional treatment. That's what rehabilitation centers serve for.
Rehab centers offer a comprehensive range of services for treating various addictions. Their multidisciplinary teams deal with dependence on drugs, alcohol, prescription medications, and other forms of addictive behavior. Thanks to the holistic approach, patients manage to overcome the psychological reasons of addiction and reach lasting sobriety.
Following the drug rehab program makes it possible to complete the detoxification recovery process in a friendly, caring, and safe environment. In or list, you will find 25 rehab centers with a variety of recovery plans for teens, adolescents, and adults.
1. Harris House
While offering all basic treatment modalities (partial hospitalization, intensive outpatient treatment, transitional housing, family program), Harris House specializes in short-term inpatient treatment of adult men and women (aged 18+). The average duration of the program is 28 days.
Address: 2706 S River Rd, St Charles, MO 63303
More Information on HarrisHouseStL.org
It provides a comprehensive lineup of services, such as:
Anger management;
Stress management;
Sober fun activities;
12-step meetings (AA and NA);
Family dynamics;
Reunification basis;
Group sessions;
Transitional housing (1-2 years);
Individual counseling.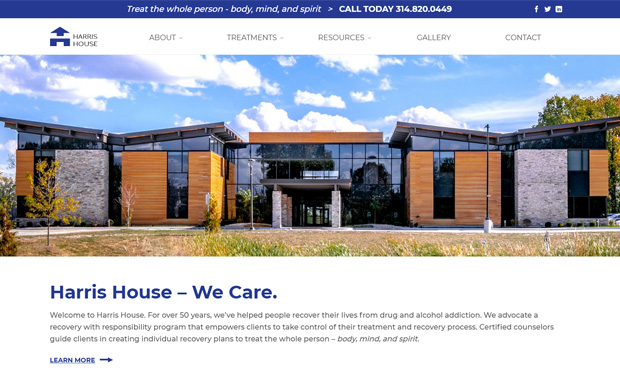 Residents of sober houses live according to a schedule. Most of the time, they visit counseling sessions and use therapies, but have a lot of private time on Sunday. Family visits and calls are allowed, too. The center helps people with co-occurring mental disorders and dual diagnosis, which helps them overcome addiction efficiently.
Harris House is accredited by CARF and other similar organizations. It accepts many basic insurance types (Anthem, Humana, Cigna, Aetna, etc). Customer feedback is more than positive: people say that the programs are organized right, and the staff is very caring and understanding.
2. Midwest Institute for Addiction Treatment
This rehab provides both outpatient and inpatient treatment, as well as partial hospitalization, detoxification, family therapy, and individualized treatment programs. They deal with all types of dependence and addictive behavior: substance abuse, gambling, video games playing, Internet, sex, and so on. Thus, the center is a one-stop-station for people seeking professional support.
Address: 711 Old Ballas Rd #203, St. Louis, MO 63141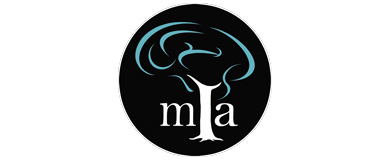 More Information on MidwestInstituteforAddiction.org
The list of treatment modalities in the Institute is quite large:
Individual and group counseling;
Fitness and nutrition;
Medication management;
Telemedicine;
10-40 day detox;
Cognitive-behavioral therapy;
Dual diagnosis (psychosis, depression, anxiety, bipolar disorders, etc);
Pain management;
Nutrition education;
Nicotine dependence treatment;
Individualized programs;
Healthy pregnancy program.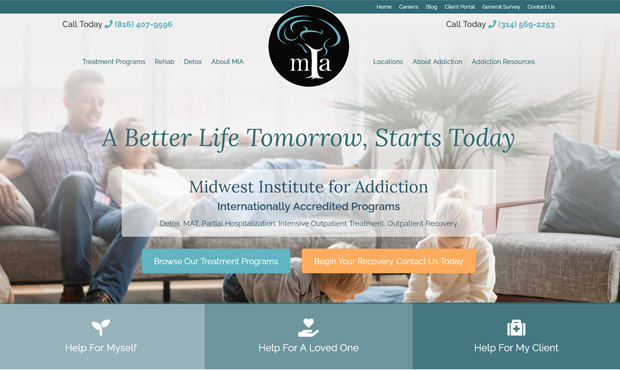 All available programs are enough for overcoming dependence forever. Customers don't just detox – they acquire coping and life skills. With over a hundred positive reviews, this place has proven to be efficient and comfortable. Note that Midwest Institute for Addiction Treatment accepts all major insurance plans (Anthem, Cigna, Mercy, MHNet, Tricare, and others) and direct payments.
3. St. Louis Metro Treatment Center
Being a part of the New Season network, St. Louis Metro Treatment Center focuses on treating people with opioid addiction. It provides outpatient services, counseling, and medical assistance. The team uses FDA-approved meds for helping people undergo the withdrawal stage without harsh symptoms and side effects.
Address: 9733 St Charles Rock Rd, Breckenridge Hills, MO 63114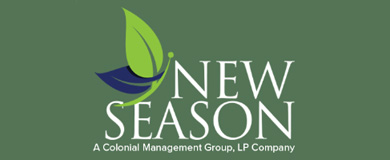 More Information on NewSeason.com
Here's the range of services available in the rehab:
Medication-Assisted Treatment (MAT);
Counseling: individual one-on-one, group, and family;
Medically supervised withdrawal;
Medical exams to ensure safety;
Convenient outpatient services;
Referrals;
Take-home benefits after meeting key criteria.
The process of addiction treatment incorporates three major stages: assessment process, induction, and maintenance. All of them comprise standard procedures and treatment elements. Thus, recovery in St. Louis Metro Treatment Center is rather recommended for self-sustained people who have enough inner strength and responsibility. Besides, family support is crucial for those who get treated there.
For former abusers who have recovered from opioid use, counseling sessions might not be enough. If necessary, they can get a referral to another treatment center. However, customer feedback proves that this rehab is very helpful, and the achieved results are long-lasting.
4. Queen of Peace Center
Established back in 1991, this rehab helps adult patients (18+), families, especially moms with children. The staff pays a lot of attention to behavioral health problems. The residential program called CSTAR lasts up to 21 days. Also, there's an outpatient alternative that's not limited in duration. Pregnant and postpartum women are treated in St. Philippine Home: it runs a long-term residential program that lasts up to half a year. The facility accommodates up to 16 women and 10 children aged up to 12.
Address: 325 North Newstead Avenue, St. Louis, MO 63108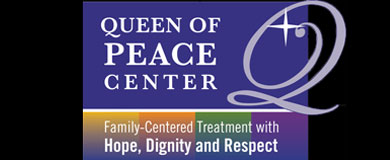 More Information on QOPCSTL.org
The list of services in Queen of Peace Center is as follows:
Individual and group counseling;
Treatment of co-occurring disorders;
Medication-assisted treatment;
Family counseling;
Peer support;
Educational classes;
Postpartum support.
Prior to starting treatment, patients can get referrals to undergo detoxification: it's performed with FDA-approved medications (Vivitrol, Suboxone, Subutex, Naltrexone), but methadone is not used.
Queen of Peace Center works with Medicaid and other insurance plans. Customer feedback is mixed because some patients say they were refused services for non-obvious reasons.
5. Graham Medical Center
Being an affiliate of the Christian Hospital, Graham Medical Center focuses on mental health treatment and offers specific substance abuse programs. They accept patients aged 18+. All classes are run by licensed counselors or social workers. The team deals with various types of addictive behavior and addictions (alcohol, drugs, medications, and so on).
Address: 11133 Dunn Rd, St. Louis, MO 63136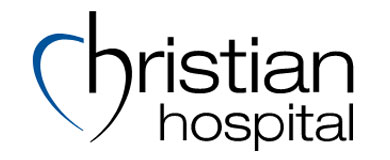 More Information on ChristianHospital.org
The following programs are recommended for addicts:
The psychiatric program teaches people to cope with depression, anxiety, bipolar disorders, stress, grief, and other similar issues. This is an intensive outpatient program that consists of 50-minute group sessions and a 50-minute educational section.
The KEY program is aimed at helping people with chronic mental illnesses. It also comprises group sessions, educational parts, and some activity periods. Individual meetings with psychiatrists are organized on a monthly basis.
The chemical dependency program is another intensive outpatient treatment modality. It includes group sessions with patient interaction and education section.
All mental health programs are covered by most major insurances (Aetna, Medicare, Medicaid, etc.), but they should be verified in advance.
6. Bridgeway Behavioral Health
This rehab focuses on treating mental health disorders and behavioral issues. It comes up with individualized programs upon thoroughly assessing patients' mental, psychological and physical health. The average duration of treatment is 10-30 days. The program includes all essential elements: education, psychological counseling, and recreational activities. The center helps people with all kinds of dependence: alcohol, drugs, gambling, etc.
Address: 1570 S Main St, St Charles, MO 63303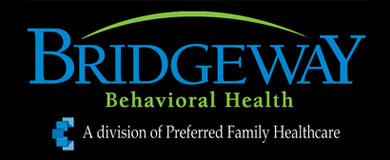 More Information on BridgewayBH.com
The rehab provides a comprehensive range of treatments:
A thorough assessment of strengths and needs;
Help for co-occurring mental health disorders;
Group Therapy;
Education;
Individual Therapy;
Family Education;
Family Therapy;
Psychiatry;
Medication-Assisted Therapy;
Nursing;
Expressive therapy (art, journaling);
Nutritional counseling;
Spiritual counseling;
12-step meetings and other self-help groups;
Gender-specific groups;
Linkage to community resources.
Female and male patients are accommodated in separate facilities. This place is highly recommended for people seeking efficient but short-term treatment. Judging by customer reviews, the programs are really helpful.
7. Aviary Recovery Center
This rehab deals with drug and alcohol dependence and strives to help patients create a strong foundation for long-lasting recovery. It has an individual approach and develops personalized treatment plans for each customer. Before starting treatment, each patient is subject to a detailed assessment of their physical, psychological, and mental health. After that, clients can also undergo detoxification at the center's own facilities.
Address: 7306, 1391 Smizer Mill Rd #101, Fenton, MO 63026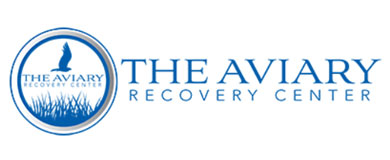 More Information on AviaryRecoveryCenter.com
What exactly does Aviary offer?
Medication-assisted treatment;
Psycho-educational group sessions;
Individual and group therapy;
Family therapy;
Health and wellness groups;
Therapeutic recreation activities;
Alcohol and drug educational groups;
Relapse prevention planning;
Post-treatment follow-up with Trac9;
Life skills;
Communication skills;
Relationship skills;
Relapse Prevention Resiliency;
Insight into behaviors of self and others;
Knowledge about addiction and the brain;
A strong support system (family, AA, positive peer groups).
This rehab is recommended for people seeking an optimal price/quality ratio. Judging by client feedback, people there have positive experiences and change their lives forever.
8. Gateway
Gateway provides various treatment programs for people striving to achieve recovery. They deal with alcohol and drug addiction supporting customers on each and every step they make. The staff creates a friendly and calm atmosphere for people to feel comfortable during inpatient treatment. Before developing an individual treatment program, Gateway specialists assess the customer's medical history, substance use, mental health, and age.
Address: 1430 Olive St # 300, St. Louis, MO 63103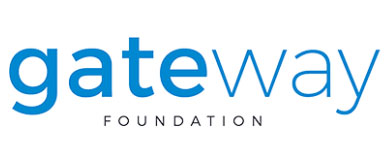 More Information on GatewayFoundation.org
The list of services in Gateway includes:
Evidence-based clinical practices;
12-step programs;
Family therapy;
Behavioral therapy sessions;
Dual diagnosis;
Around-the-clock supervision;
Research-based treatment;
Healthy food;
Safety precautions;
Medical detox;
Behavioral therapy;
Comfortable surroundings;
Relapse prevention programming;
Post-treatment preparation and support.
All in all, Gateway is recommended for people who need quality residential treatment and comfortable living conditions. Gateway locations are neat and well-equipped.
Gateway is accredited by the Joint Commission and other associations. It accepts major insurance plans, but they should be verified in advance.
9. Missouri Network Outreach Center
This center helps people struggling with substance abuse and addiction to drugs, alcohol or prescription medications. They aim to change patients' behavioral patterns via education, counseling, awareness, harm reduction, recovery, and community support.
Address: 4022 S Broadway, St. Louis, MO 63118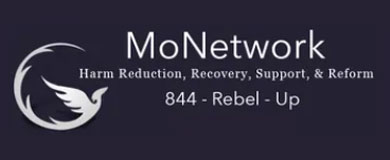 More Information on MoNetwork.org
The center works on an outpatient basis and provides such services as:
Harm reduction;
Community education and speaking;
Support groups (individual and family);
School education program;
Detox and treatment referrals;
Narcan training;
Legal services and advocacy.
In 2020, the center also introduced Telehealth counseling, so it's possible to pick this option, too. MoNetwork is a small private center run by a multidisciplinary team. It's recommended for people who need relapse prevention or early prevention options. If necessary, customers can also get a referral to third-party treatment organizations or the partner's free Suboxone treatment program. Customer reviews prove that this place is very helpful, and the center allows patients access free Narcan.
10. Clayton Behavioral
Clayton Behavioral center aims at helping people with co-occurring disorders and addiction problems. It deals with all types of addiction (alcohol, drugs, prescription medications, Internet, gambling, and so on). They work with adults, teens and adolescents.
Address: 9890 Clayton Rd, St. Louis, MO 63124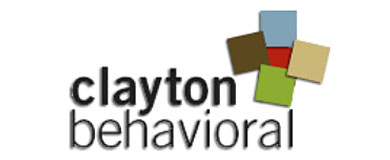 More Information on ClaytonBehavioral.com
The range of services in Clayton Behavioral is quite extensive:
Individual and group counseling;
Family therapy;
Dual diagnosis;
Psycho-educational testing;
Spirituality classes;
Cognitive behavioral therapy;
Treatment of co-occurring disorders (depression, anxiety, post-traumatic experience, personality disorders, psychosis);
Mindfulness course.
Also, Clayton Behavioral offers specific programs, such as Veterans Help, Distressed Professional Program, and courses for children and teens. This is a highly recommended option for people with mental health problems (or predisposition to them).
There's no payment information, so you should discuss all options available. Customer feedback proves that treatment experience in Clayton Behavioral is mostly positive. The staff is understanding and non-judging.
11. Plan Your Recovery
This center mostly deals with alcohol and drug addiction. Prior to the Covid-19 outbreak, it offered a large range of services but today mostly specializes in Telehealth counseling. The center collaborated with the above-mentioned Clayton Behavioral physicians. Besides, this rehab offers outpatient detoxification and buprenorphine treatment.
Address: 9890 Clayton Rd Suite 132, St. Louis, MO 63124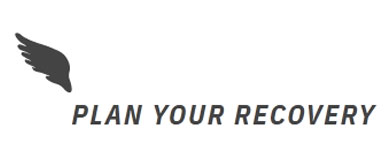 More Information on PlanYourRecovery.com
The list of services in Play Your Recovery is limited by:
Cognitive behavioral therapy;
Motivational interviewing;
Family counseling;
Recovery coaching;
Individual therapy;
Group therapy;
Medication-assisted treatment (with FDA-approved meds for alcohol and opioid addiction treatment);
Case management.
The exact rates and pricing are available on the official website. Note that the center does not contract with insurance companies for direct payment, but patients can use insurance to cover group, family or individual sessions (no reimbursement is guaranteed).
Plan Your Recovery is a nice option for people who need Telehealth options. However, it's not suitable for customers with a serious addiction – the range of services is limited, just like the staff members.
12. ARCA
ARCA offers medication-assisted outpatient treatment for people with drug and alcohol addiction. They develop personal programs and offer Telehealth options. The staff uses an individual approach to each patient after thoroughly assessing their mental, physical, psychological and social issues. The professional team of providers supports patients at each step of their recovery process.
Address: 1585 Woodlake Dr, Town and Country, MO 63017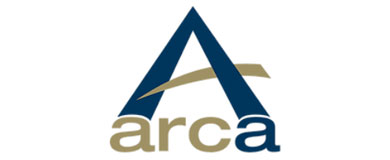 More Information on ARCAmidwest.com
There are two major directions in ARCA – outpatient and inpatient treatment. Programs usually comprise the following services:
Medical consultations;
Cognitive behavioral therapy;
Dialectical behavioral therapy;
Individual therapy;
Treatment planning;
Group therapy;
Family meetings;
Nursing consultations;
Continuum of care;
Skill acquisition classes.
Transitional living also includes peer support groups and various recreational activities. It takes place in comfortable and fully-equipped facilities with TV, Internet, washer, backyard grill, and other conveniences.
All in all, ARCA is a decent rehab that provides all essential and deals with customers having any level and type of addiction. If you need to combine efficient treatment with family life or work, opt for a 6-month outpatient program – it has an adequate cost and incorporates all essential services.
The center accepts insurance plans and also offers self-pay programs.
13. Centrec Care
This is a comprehensive center that offers addiction treatment services, mental health care, and various wellness programs. They accept adults and teens while dealing with both addictive behavior and its reasons. The rehab strives to create a safe, family-like atmosphere where people can get support and guidance.
Address: 1224 Fern Ridge Pkwy #305, St. Louis, MO 63141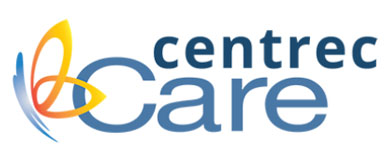 More Information on CentrecCare.com
Which treatment solutions are provided in Centrec Care?
Detoxification;
Dual diagnosis;
Partial hospitalization;
Medication management;
Individual and group counseling;
Family therapy;
Emotional regulation;
Stress management;
Anger management courses;
Coping adaptation;
Crisis management;
Psychological education;
Personal growth;
Balancing lifestyle.
Customers can choose between outpatient and residential treatment. The second one is preferable because it lays the foundation for lasting sobriety. It's recommended for people seeking a balance between price and quality without compromising the results of recovery.
Centrec Care accepts various insurance types (UMR, Cigna, BlueCross, Aetna, Anthem and others) and direct payments. Customer reviews are mixed – people have different experiences there.
14. Center For Life Solutions
Center For Life Solutions is certified by the Missouri Department of Mental Health. It provides basic treatment modalities and services, including medication-assisted treatment. Each patient starts with a medical evaluation of their mental, physical and spiritual needs. The duration of treatment is not limited but typically short (3-7 days).
Address: 9144 Pershall Rd, Hazelwood, MO 63042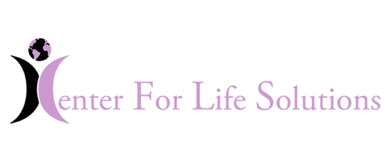 More Information on CenterforLifeSolutions.org
What are the advantages of treatment in Center For Life Solutions?
Abuse counselors total over 100 years of experience.
Each patient can count on getting an individual treatment plan for their specific treatment needs.
The organization accepts Medicaid and other state-funded insurance plans, as well as private payments.
The staff uses FDA-approved medications only (Methadone, Vivitrol, Buprenorphine, Naltrexone).
The team creates a non-judgmental, supportive atmosphere for people to feel safe and comfortable.
Aside from medication-assisted therapy, Center For Life Solutions also provides outpatient counseling, co-occurring therapy, mental health evaluations, drug screening, HIV and TB testing, and crisis support.
Judging by customer feedback in Google, customers are mostly content with the program and the staff.
15. West End Clinic
Being around since 1983, this rehab provides individualized treatment programs while specializing in detox. The latter is performed with FDA-approved meds only (Suboxone, Methadone, Vivitrol). While through the recovery process, each patient is guided and supported. Besides, West End Clinic offers counseling and family therapy. Once customers finish detox, they can be freed to other clinics for residential and aftercare treatment.
Address: 5736 W Florissant Ave, St. Louis, MO 63120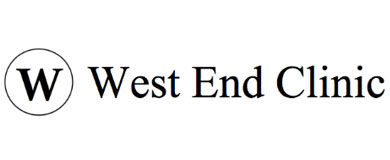 More Information on WestEndClinic.org
Here's what offered in West End Clinic:
Individual counseling;
Group therapy;
12-step programs and AA meetings;
Family counseling;
Medication-assisted treatment;
Detox;
Aftercare support.
Note that West End Clinic works with alcohol and drug addiction only. If your loved one is experiencing another form of addictive behavior (gambling, video games, etc), you might want to find another solution.
Note that separate programs for women and men are available. The clinic is opened on business days and Saturday, so you should plan your meetings accordingly. Generally, West End Clinic is recommended for people who want to start treatment and see how it goes.
The rehab works with Medicare and other insurance plans while offering a sliding fee policy. Customer feedback is above average, people are content with services.
16. COMTREA
This health center is located in High Ridge and focuses on mental disorders. Since it offers outpatient treatment only, it is open five days a week. There's a decent range of services available with the CSTAR program being its flagman modality: it combines medication-assisted treatment, dealing with co-occurring disorders, and helping customers face legal issues if they've been referred by the court.
Address: 21 Municipal Dr, Arnold, MO 63010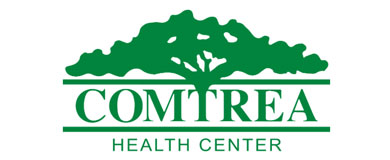 More Information on COMTREA.org
So, what exactly to expect from treatment in COMTREA?
Group and individual counseling;
Evidence-based therapies;
Aftercare support;
MAT;
Dual diagnosis;
Trauma-informed care.
COMTREA is the best choice for patients in need of high-quality outpatient services and help with mental health. It offers customized personal treatment programs, which might be a great option for aftercare and addiction prevention. Note that they accept adult patients aged 17+.
The rehab accepts direct payments, Medicaid and other private insurances. You can verify them on the website in advance. Customer reviews are mostly positive, people manage overcome addiction for a long time.
17. The Crossroads Program
This is one of the oldest drug and alcohol rehabs in St Louis for teens and young adults (aged 13-25). Its team addresses social, mental and emotional problems of young patients. Customers can start their path to recovery from a free consultation with counselors and receive individual assessment results for building a customized treatment program.
Address: 626 Cepi Dr, Chesterfield, MO 63005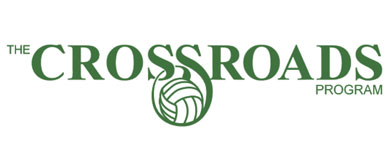 More Information on TheCrossroadsProgram.com
Which services are available in The Crossroads Program?
Speaking engagements;
Intensive outpatient approach;
Individual counseling;
Support groups;
Coping skills classes;
Long-term aftercare support;
Relapse prevention;
12-step program.
While being through treatment, young patients of The Crossroads Program focus on positive aspects of sobriety, develop a strong support system, make friends, repair trust in relationships with parents, build self-worth, and acquire essential life skills.
This program is highly recommended for teens and adolescents of any age, regardless of addiction type. The average duration of the program is 6-14 weeks, and it can be combined with school or university. Customer feedback is mostly good, but some people aren't content with food and accommodations.
18. Adult & Teen Challenge
This rehab offers a residential transformative program that usually lasts from four to twelve months and is based on Christian principles. It accepts both men and women, as well as adolescents (aged 18-35). Senior patients can also seek help there. Their program is holistic: it helps people overcome problems with their mind, body, and psychology.
Address: 2650 Appletree Acres Ln, High Ridge, MO 63049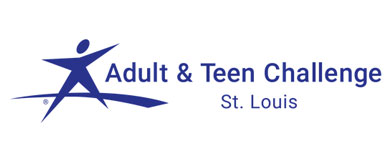 More Information on ATCSTL.org
Adult & Teen Challenge doesn't provide detoxification services – people should begin treatment after the withdrawal stage. Note that residents are allowed to bring prescribed psychotropic medications if that helps to overcome mental disorders.
The full list of services is not available on the rehab's website. Customers can expect individual and group counseling and many faith-based activities, such as worship and visits to the chapel, Bible studying and making contributions for the community.
Adult & Teen Challenge is accredited by ECFA. Since it accepts donations, patients can get some services for free. The admission fee is not expensive and is paid only once. Note that insurance plans are not accepted. Graduates are mostly satisfied with this place, but keep in mind that their faith-based approach doesn't appeal to everyone.
19. St. Louis Addiction Counseling
This rehab deals with alcohol and drug addiction while helping people overcome both emotional and physical problems. Their outpatient program includes evidence-based practices only. Although no detoxification services are available, customers have the right to use FDA-approved anti-craving drugs for medication-assisted treatment.
Address: 7954 Big Bend Blvd, Webster Groves, MO 63119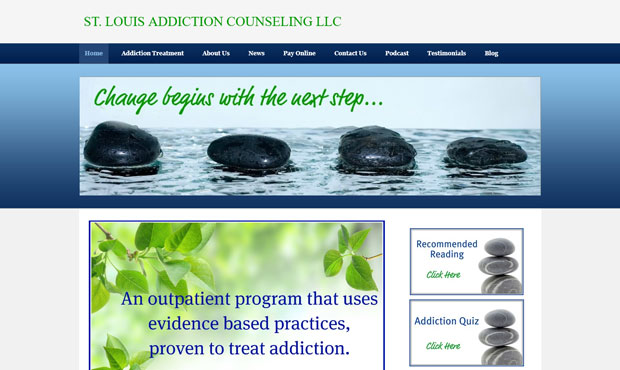 More Information on StlAddiction.com
Which services are available in St. Louis Addiction Counseling?
Cognitive behavioral therapy;
Dialectical behavioral therapy;
Individual counseling;
Family and couples therapy;
Group counseling.
These services are aimed at eliminating co-occurring diseases and improving customers' well-being. Besides, people raise awareness about the dangers of addiction, acquire coping skills and learn to build trustful relationships with loved ones.
The rehab provides a flexible schedule: customers can choose suitable hours for counseling. That allows them to combine treatment with work and family life.
Note that insurance plans are not accepted – the center accepts cash and online payments. Customer feedback in Google is exceptionally positive: people say that they had a great experience and praise the doctors working there.
20. INSynergy
This rehab provides individualized treatment options for people addicted to alcohol and opiates. They use advanced medical solutions to minimize withdrawal symptoms. Each detox program is also customized to meet patient's needs without them having to put their life on hold.
Address: 11477 Olde Cabin Rd UNIT 210, Creve Coeur, MO 63141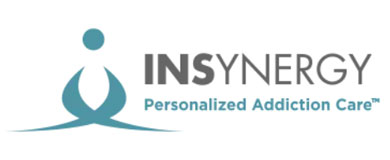 More Information on INSynergystl.com
The list of services in INSynergy includes:
Vivitrol program;
Aftercare support;
Genetic testing;
Medication-assisted treatment with FDA-approved drugs;
Painless detox;
Individual and group counseling;
12-step program with AA meetings;
Psychiatric evaluation;
Dual diagnosis;
Cognitive behavioral therapy;
Family therapy and dynamics.
Special attention should be paid to INSynergy's The Bridge Device that's used for opioid withdrawal. This gimmick can reduce the pain from opioid withdrawal in only 30 minutes. So if your loved one is afraid of going through recovery because he or she fears pain, this solution will be just right.
One more program available in INSynergy is the tobacco use cessation course. It's based on the nicotine replacement therapy that's performed with some advanced medications.
All treatment costs are published on the official website. Besides, additional financing is available for customers. No insurance plans are accepted.
21. Stepping Into The Light Ministry
Established in 1994, this is a drug and alcohol rehab for men that incorporates a faith-based approach. They provide transitional housing and shelter for men and help them start a self-sufficient life. It's run by a small team of counselors and directors, so customers should mostly count on themselves – there aren't many staff members to support them. However, this center provides services for free and learns patients to take responsibility for themselves.
Address: 1402 Hebert St, St. Louis, MO 63107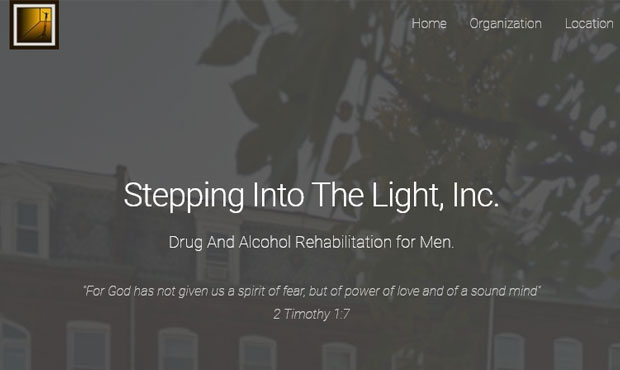 What does the recovery program consist of? There's no list of services available on the website. However, residents of this faith-based center should expect:
Temporary shelter;
Access to Recovery (ATR) Grant programs for substance abuse treatment;
12-step programs, NA and AA meetings;
Medication-assistance treatment;
Aftercare support;
Family therapy;
Group and individual counseling.
All in all, this rehab mostly offers housing while the treatment process is defined individually for each user. Customers can get referrals to third-party programs and counseling options.
The duration of the program is not set – it's defined after a thorough medical assessment of each patient's health and needs. Shelter for the homeless is provided for a few days only. This place can be life-saving for people who were left with nothing because of their addiction and need crisis help.
22. Midwest Health Center
This center bases treatment on the 12-step program and offers individual recovery plans for every customer. Some of the team members were former addicts themselves, so they can use their recovery experience to support and encourage patients. The holistic approach is aimed at treating mind, body, and spirit. People in Midwest Health Center learn to deal with the reasons for addiction, not only its symptoms.
Address: 6744 Clayton Rd Suite 305, Richmond Heights, MO 63117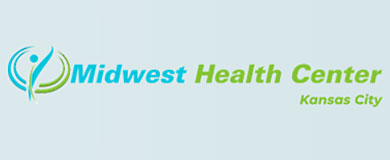 More Information on NationalSuboxoneDoctors.com
The treatment program in Midwest Health Center includes:
12-step meetings;
Individual and group counseling;
Behavioral therapy;
Sober activities;
Family counseling;
Aftercare support;
Community IOP.
Each recovery plan is gender-specific, so men and women reside in separate houses and have slightly different treatment modalities. The team can help people deal with all types of substance abuse (drugs, prescription medications, alcohol), so this center is a great choice for adults. While following the schedule, residents also have some free time. Family visits and calls are not banned.
Midwest Health Center accepts some major insurance plans and direct payments. Most clients are satisfied with the quality of services and staff members' attitude.
23. SSM Rehab at St. Joseph's Hospital
This rehab offers an inpatient mental health program that's aimed at dual diagnosis and elimination of psychological disorders. Customers are guided through the recovery process by the multidisciplinary team that comes up with individualized treatment plans and tracks the recovery success on each and every step.
Address: 300 1st Capitol Dr, St Charles, MO 63301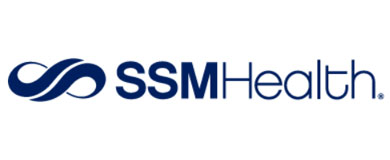 More Information on SSMHealth.com
What exactly is provided in SSM Rehab?
Private consultations with a board-certified psychiatrist;
Medication-assisted treatment;
Daily programming;
Therapeutic groups;
Daily goal setting;
Life skills and social skills education;
Dietary consultations;
Substance use disorder referrals;
Transition planning.
Each customer enjoys a safe and supportive environment – both peers and team are encouraged to help each other. Aside from mental health services, there is medical help of all kinds. The holistic approach helps specialists discover the reasons for addiction and explain customers how to get rid of those. By working closely with co-occurring mental and psychological disorders, they manage to reach long-lasting sobriety.
All pricing details can be found on the official website. There aren't many customer reviews, but people seem to be content with this facility.
24. Oxford House Gravois
This rehabilitation center helps people treat all kinds of substance abuse: alcohol, drugs, or prescription medications. The network provides a few self-supporting sober houses that provide patients with all basic amenities and conveniences. Customers live in groups of 5-12 people and are encouraged to create a supportive and friendly community. The staff guarantees a personalized approach and a worthy level of treatment. The rehab team consists of 12 people – some of them finished recovery in rehab, too, so they know how to support peers.
Address: 3943 Gravois Ave, St. Louis, MO 63116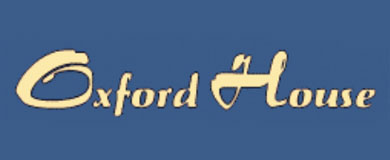 More Information on OxfordHouse.org
Typically, treatment in Oxford House lasts for about a year, but some customers prefer to stay there for 2-3 years. Each customer is helped with finding a facility to rent and get aftercare support. Hence, customers manage to start over a healthy, sober life and stay responsible for their well-being.
What's included in the recovery process?
Individual and group counseling;
Evidence-based therapies;
House chores;
Physical exercises;
Self-help groups;
12-step practices (AA and NA meetings);
Recreational activities;
Detoxification.
This option is recommended for self-sustained people who need basic services and peer support. Aside from getting the rehab's services, patients can also be referred to third-party clinics. Client reviews are mostly positive, so this is a decent place for people with a low budget.
25. Advent Behavioral Care
This rehab can help people with different forms of addictive behavior and various mental issues (mood swings, anxiety, depression, and so on). It deals with all types of addictive behavior, including gambling, substance abuse, video games, etc. They run outpatient programs while addressing the biological, behavioral, spiritual, emotional, and social needs of customers. Each customer is guided by a multidisciplinary team.
Address: 816 S Kirkwood Rd Suite 105, St. Louis, MO 63122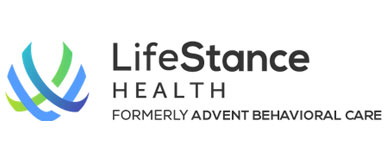 More Information on AdventBehavioralCare.com
Advent Behavioral Care offers such services as:
Individual counseling;
Group counseling;
Substance abuse awareness classes;
Psychological education;
Telemedicine.
Although there is no residential treatment available, counseling services are very useful and efficient. All in all, Advent Behavioral Care is recommended for people who want to get professional help without having to spend all their time on treatment.
Customer feedback in Google and other websites is mostly good – people are content with the quality of services and providers. Besides, Advent Behavioral Care accepts insurance plans and direct payments, so it's a very convenient option for everyone who wants to combine treatment with family life and work.
Possible Signs of Addiction
It's not always possible to identify an abuser when you are not aware of common symptoms and some tell-tale signs. As a rule, we only notice it when a person is clearly intoxicated and behaves strange. But what about the rest of the time when a person is sober? You can recognize addiction by casting a closer look at their appearance and behavior.
The signs of alcohol abuse include:
People who drink much have a red facial complexion and somewhat swollen skin, as well as pouches under the eyes. That happens because of water imbalance in their body. A drunk person needs water to process toxic substances from alcohol, which results in dehydration. The body tries to compensate for water loss by accumulating moisture.
"Experienced" addicts don't have nausea and vomiting after drinking too much alcohol. They can consume any amount of booze and don't stop until they fall asleep or pass out.
They take more drinks to cure a hangover. While others stop consuming alcohol to avoid feeling worse, alcoholics continue drinking on the next day or few convince themselves that extra dosages will improve their well-being.
Addicts don't remember what happened when they were drunk. Memory loss (both short- and long-term) is common in addicts.
When sober, an addict has a bad mood, might be depressed and dissatisfied with everything.
He or she is anticipating the next chance to drink. Anything might become a reason to drink.
Addicts deny their dependence. When people around try to point them at their addiction, it causes aggressive reactions. Besides, substance abusers start finding reasons to drink.
When it comes to drug addiction, the fact of using substances might be less evident at the beginning, before the chemicals start taking a toll on the person's well-being. However, you might notice some differences in behavior: mood swings, happiness, and smiles without reason or, vice versa, excessive aggression. An addict might be triggered by relatives' questions about his new friends or money loan requests, and so on.
Addicted people usually have new, suspicious friends and acquaintances. They may disappear and leave home without explaining why, start asking for money, have poor performance at work or in school/university, and so on.
Pay attention to appearance: it changes, too. For example, heroin abusers have narrow pupils that don't react to light. On the opposite, people using euphoric drugs have wide pupils that also don't change size. While addiction progresses, people stop caring about hygiene and how they look: they can wear untidy clothes, have uncut nails, greasy hair, and so on. Their teeth degrade over time and skin becomes pale and grey.
As a rule, addictive behavior doesn't come out of anywhere – it is triggered by certain emotional stress and circumstances in a person's life. Thus, in order to cure or prevent dependence, it's not enough just to abstain from the source of addiction. People need full-fledged psychological support and counseling. This is what family members aren't able to provide.
How Rehab Centers Can Help
Rehab centers provide qualified medication-assisted help, evidence-based therapies, professional psychological and mental health services. Family members aren't capable of such treatment. Some of them are co-dependent, which is worse because both people cannot get the responsibility for the treatment.
Types of Treatment
Rehab centers offer various treatment modalities. They can be divided into several groups: outpatient (counseling), inpatient (residential), detoxification, partial hospitalization, and telehealth. Some rehabs provide the whole scope of services from this list, other – only a part of it. Here's what they are aimed at:
Outpatient treatment mostly consists of counseling sessions and psychological help. It's chosen by people who need to prevent relapse or those who want to combine recovery with work and family life.
Residential, or inpatient treatment requires a long-term commitment. It lasts from 30 to 90 days, or even up to a year depending on the complexity of the problem. This recovery mode helps people find the source of addictive behavior and get serious community support.
Detoxification is a short-term option for overcoming the withdrawal period. It requires hospitalization because withdrawal symptoms might be harsh, so 24/7 nursing care is required.
Telehealth services help people overcome cravings and stress. It's typically recommended for people who finished recovery but need to maintain long-term sobriety.
Common Services
Each rehab provides a particular range of services depending on treatment modalities supported. Here's what you can typically expect from rehabs:
Individual therapy. In these sessions, people can discover the reasons for addictive behavior, solve inner conflicts, learn to cope with craving, and get personal recommendations from a counselor.
Group therapy. This kind of treatment means people attend counseling sessions in groups of up to 6-15 people (depending on the center's rules). They can express feelings, share experiences and support each other. This type of treatment is important for many patients because peer support is quite strong.
Family therapy. As a rule, the addict's family members usually don't know how to help the loved one. People can make it even worse by using bans and raising conflicts with the addict. Family therapy teaches them to solve the addiction problem in relatives and support them in the right, productive way.
Behavioral therapy. There are two major evidence-based modalities: cognitive behavioral therapy and dialectical behavioral therapy. During these sessions, customers explore destructive behavioral patterns, find the reasons for them, and help to get rid of those.
Expressive therapy. It allows people to find new ways of self-expression: art, music, writing, dancing, and so on. Expressive therapy channels energy in a positive and productive way. It also helps people find new hobbies.
Equine therapy. When a residential rehab is located near a ranch or runs its own farm, people can opt for animal therapy. It helps them develop responsibility and teaches them to care about others.
Meditation and yoga. These activities teach people to cope with stress, master emotional management and clear their mind. Regular practice allows achieving internal balance and improving mental health.
Nature therapy. Rehab patients are encouraged to take walks and organize outings, as well as camping or hiking. These activities have a positive impact on overall health and teach people that sober life can be fulfilled and exciting, too.
Assessment. Prior to coming up with an individual treatment plan, rehab workers assess customer's mental, physical and psychological health. That allows them to figure out the best treatment tactics and address all pain points.
12-step program. It is mostly based on AA and NA meetings and helps people to go through the process of recovery in a safe and self-healing way. By going through each of 12 steps, a person recognizes his weak and strong sides, and managers to beat the problem.
Factors to Consider for Picking a Suitable Recovery Center
There are several things you should take into account.
Accreditation, licensing and certifications
Legitimate medication recovery centers are authorized by The Joint Commission or the Commission on Accreditation of Rehabilitation Facilities (CARF). Both the Joint Commission and CARF are autonomous, charitable associations that base accreditation on industry execution norms and showed results and quality. State permitting isn't equivalent to accreditation given the way that states change broadly in their authorizing necessities.
Likewise, drug recovery focuses should be guaranteed to publicize their projects and administrations on Google and Facebook by means of an outsider supplier called LegitScript. This accreditation guarantees that, through a thorough confirming interaction, just real, quality treatment places can promote their administrations on these channels. That guarantees some degree of security for the buyer.
Clinical staff credentials and licenses
Certifications and licenses show whether the people who give drug recovery programming and services satisfy broadly perceived guidelines for proficient practice. On the off chance that clinical staff are not authorized or certified, they might not have the preparation and experience expected to give the best services. So make sure the staff is qualified for the services they provide.
Multidisciplinary treatment team
The greatest inpatient substance abuse treatment programs include a multidisciplinary group to address all parts of the illness—brain, body and soul. This implies your recovery program should be made up by experts who consult to make an individualized treatment plan. All specialists ought to be authorized in their particular field. A multidisciplinary treatment group commonly comprises of:
Case manager;
Doctor;
Clinical specialist;
Therapist;
Clinician;
Nutritionist;
Health professional;
Nurses.
Use of evidence-based practices
The best treatment programs depend on proof based practices that have been demonstrated through science-based exploration. Instances of proof based practices incorporate Twelve-Step Facilitation, Cognitive Behavioral Therapy, Medication-helped Therapies and other treatment models.
Emotional well-being services
Numerous individuals who battle with liquor or illicit drug use additionally have a co-happening emotional well-being condition like uneasiness or sorrow. To give the correct treatment, a precise double finding is required. For patients with a double analysis, the most encouraging treatment consolidates care for habit and the co-happening emotional well-being issue simultaneously. On the off chance that a habit treatment program doesn't give psychological well-being administrations, make certain to ask how these administrations are composed with different suppliers locally.
Treatment success rate/outcomes
Treatment results cannot be estimated by numbers and years of sobriety. Even the meaning of treatment "completion" can be diverse among suppliers. Be careful about recovery offices who guarantee 100% success rates. In the event that recovery achievement rates are cited, the information should be gathered utilizing evidence-based techniques or be published in journals.
Insurance
Treatment for substance misuse can be costly, so search for recovery centers that will accept your insurance. Being in-network additionally implies the program has fulfilled the quality guidelines of the insurance agencies. Some treatment suppliers will say they "work with your insurance" organization, yet that doesn't mean they're in-network. If all else fails, check with your plan supplier.
Clinical detox or medication-assisted therapies
Clinical detoxification services can be given by your clinic or medical services facility before you enter a therapy program, however going through clinical detox nearby permits you to start the recovery interaction simultaneously. The clinical staff of a detox unit ought to incorporate the two nurses and doctors who have ability in facilitating the distress of liquor or medication withdrawal and lessening drug longings. Continuous observation of a patient's health is a significant part of the recovery process.
Programs
Quality treatment suppliers offer the full range of services. However, it's important to find a center that addresses your unique needs. It's essential to discover recovery programs where care is individualized and custom-made. Another crucial point is having personal counseling included in a program – it is the most efficient part of recovery.
Recovery program length
The timeframe spent in treatment is mostly defined by your progress instead of a number of days. Some substance misuse programs go according to a schedule, however if progress isn't made during that period, the time spent in treatment could be increased. Search for programs that give various degrees of recovery so that, as progress is made, you can define the duration of treatment.
Post-treatment recovery support
At the point when drug recovery finishes and you're all alone, it's critical to have an emotionally supportive network set up to help patients recover and keep sober. Quality treatment centers offer an assortment of post-treatment options including telephone-based instructing, group meetings, and all kinds of emotional support.
Family support
Addiction is frequently alluded to as a family sickness since it's a condition that influences the whole family. Families need to recuperate from dependence, as well, by figuring out how to work through the tumult they've encountered, improving communication and raising trust by seeing each other. Patients have better recuperation rates when the entire family is taught about addiction.