Rehab centers offer full-cycle support and assistance when coping with substance abuse. The main idea is not just to treat major side effects or take core challenges of the addiction rehab but also to teach patients new skills, improve their self-esteem, heal mental disorders, and other social and psychological symptoms that prevent them from getting back to normal life.
Chemically dependent persons often left on their own without family, friends, or colleagues to lend a hand and step on the right pass. As a result, many of those who are indulged in alcohol and drugs eventually hit the bottom of their social position or sometimes die. However, thanks to rehab centers, it is not over for any of those people.
Following the drug rehab program makes it possible to complete the detoxification recovery process in a friendly, caring, and safe environment. In or list, you will find 20 rehab centers with a variety of recovery plans for teens, adolescents, and adults.
1. Lakeview Health
Founded in 2002, Lakeview Health has grown into a nationwide rehab network with separate medical centers for men and women located in Jacksonville, Florida. The rehab center boasts a team of well-trained and certified medical experts who delivered multiple drug and alcohol addiction treatment programs with a focus on the evidence-based concept. The main idea of the modality is to use scientific research, stats, and other scientific data that makes the results of recovery obvious and easy to get despite the patient's background or knowledge.
Address: 1900 Corporate Square Blvd, Jacksonville, FL 32216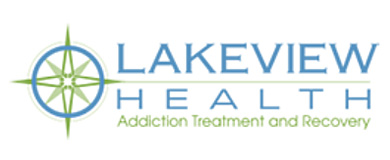 More Information on LakeviewHealth.com
Those, who decide to start their long walk to recovery at Lakeview Health, will receive multiple treatment options to cope with different types of chemical dependency. They may include alcoholism, cocaine and heroin abuse, opiate and painkiller addiction, indulgence in meth, prescription drugs, and some other popular substances. Apart from dynamic treatment solutions delivered through residential care, IOP, dual diagnosis treatment, detox, and other medical services, local experts work with families and relatives helping them reunite and restore relations.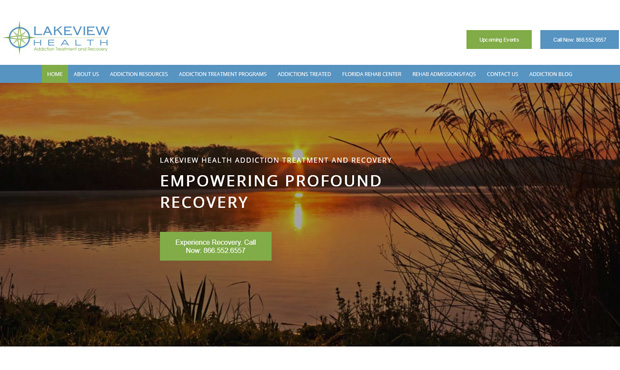 Apart from traditional modalities and treatment concepts delivered in the form of inpatient and outpatient treatment, partial hospitalization, aftercare programs, and gender-responsive treatments, local specialists develop holistic methodologies to ensure enhancing self-confidence, well-practiced communication skills, coping skills training, and other crucial aspects that ensure early and long-lasting recovery.
Pros:
Almost 20 years of rehab practice.
Several rehab centers in Jacksonville, Florida.
Separate rehab centers for men and women.
Licenses and accreditations:
Licensed by the Florida Department of Health, the Joint Commission, NAATP, and NABH.
2. Beaches Recovery – Premier 90-Bed Residential Facility
The name of the rehab center speaks for itself. Beaches Recovery offers amazing 90-bed facilities for everyone looking for assistance when struggling with substance abuse and the horrible side effects. Located on one of the most beautiful beaches in Jacksonville, Florida, the center welcomes men and women who want to get back to normal life as soon as possible. Certified experts provide all needed resources to make the rehab as fast and hassle-free as possible. The facility offers sober living in addition to an advanced and well-equipped detox center, counseling center, etc.
Address: 390 16th Ave S, Jacksonville Beach, FL 32250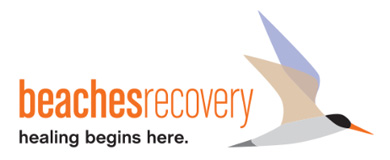 More Information on BeachesRecovery.com
The team of medical experts consists of experienced therapists, doctors, health managers, administrative staff, and counselors. They work as one team to decide on the most suitable treatment solution that will meet the needs of every individual. The range of medical services varies from inpatient care, IOP, and PHP to dual diagnosis treatment, gender-specific rehab programs developed separately for men and women, recovery plans for college students, Fresh Start DUI programs, and many other options.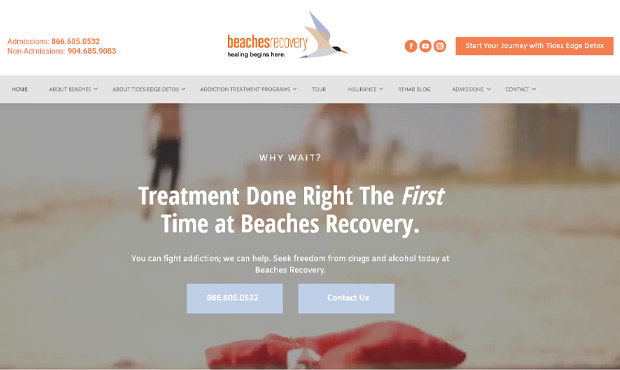 As stated earlier, Beach Recovery has separate facilities including men and women rehab centers, a detox facility, a residential center for sober living, an outpatient treatment center, and more. The quality of medical services has been approved by the nation's leading healthcare providers and non-profit organizations such as the Joint Commission, NAATP, and others. To cover treatment costs, patients will be able to use a range of insurance plans by major policy issuers.
Pros:
Premier faculties are located at the beach.
Gender-specific solutions to treat different types of addictions.
Virtual tours around housing with daily life are described in detail.
Insurance plans accepted:
Aetna, Humana. Magellan, Blue Cross/Blue Shield, and more.
3. Stepping Stone Center for Recovery – More than 5,000 Patients Recovered
Stepping Stone Center for Recovery is a state-licensed rehab center accredited by major healthcare organizations including the Joint Commission, Florida Association of Recovery residence, SAMHSA, and other trusted institutions. What's more, local experts have developed a unique opioid treatment program that has been approved by the U.S. Department of Health and Human Services. They have been delivering high-quality addiction treatment services since 2006. More than 5,000 patients managed to recover with the help of rehab plans developed at Stepping Stone Center for Recovery.
Address: 1815 Corporate Square Blvd, Jacksonville, FL 32216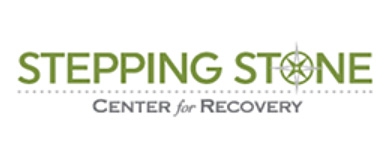 More Information on SteppingStoneCenter.com
The main focus is made on some proven addiction treatment programs that help to cope with alcoholism, cocaine, crystal meth, ecstasy, and other types of substance abuse. The set of baseline medical services includes dual diagnosis treatment, supervised detox in a separate detoxification center, addiction therapy and counseling services, relapse recovery, intensive residential treatment, aftercare programs, and more. All treatment solutions have proved to be a success with alumni graduates and thousands of patients successfully recovered. A multi-disciplinary pool of experts consists of well-trained nurses, licensed doctors, master-level therapists, and other medical experts.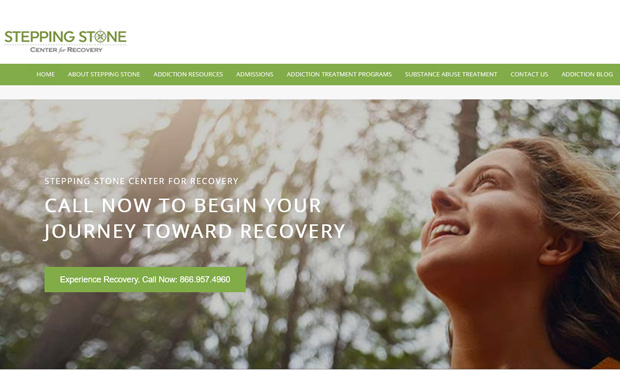 The main focus is made on specifically designed inpatient care. It was developed to help individuals cope with recent relapses and prevent new ones. The program lasts for 2 weeks, which is enough to heal not only the side effects but also the cause of the relapse taking place. Experienced counselors will explain the nature of the relapse as well as simple ways to undergo it. Combined with sober living and intensive therapies, it will ensure fats and long-lasting results.
Pros:
Specially-developed relapse prevention program.
Addiction treatment services since 2006.
More than 5,000 patients successfully recovered.
Licenses and accreditations:
State-certified opioid treatment program, approved by the Joint Commission, SAMHSA, Florida Association of Recovery Residence, and other healthcare organizations.
4. Sober Living America
Sober Living America is a nationally recognized medical network with 27 rehab centers located across the country. It has a separate rehab facility located in Jacksonville, Florida with a variety of substance abuse treatment programs and solutions to meet every patient's needs. Clients may count on a variety of recovery plans that mainly consist of transitional housing, spiritual and recovery education, life skills training, career development, and more. All of these methodologies come as a part of a chosen treatment program.
Address: 9047 San Jose Blvd #523, Jacksonville, FL 32257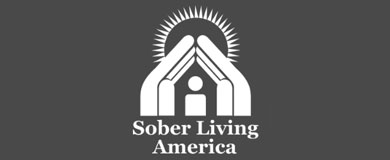 More Information on SoberLivingAmerica.org
Jacksonville center is conveniently located near I-295 and I-95 making it easy for patients and relatives to reach it. The facility consists of 20 different units created to ensure effective treatment approaches depending on the program type. It can be either residential or IOP. Local specialists handle PHP plans for those who do not have the time to stay in the facility all the time. The rehab center has some proven results with more than 100,000 patients recovered, 10,000 families served annually, and 30,000 well-educated students.
Pros:
Addiction treatment since 1994.
Facilities in more than 37 cities across the country.
Over 100,000 were people saved from substance abuse.
Treatment costs:
The price ranges from $800 to $1890 per month for a treatment package that includes housing, long-term programs, freedom to work, licensed counseling, and more.
5. Gateway
For more than four decades, Gateway has been delivering high-quality medical services to people who want to fight back chemical dependency. The rehab center has units and well-trained staff to provide residential and outpatient programs in addition to monitored detoxification and treatment solutions for adults and adolescents. Since 1978, Gateway has been one of the most trusted and recognizable medical organizations with a holistic and effective approach to heal addiction.
Address: 555 Stockton St, Jacksonville, FL 32204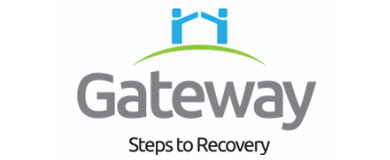 More Information on GatewayCommunity.com
Residential treatment is considered one of the most effective ways to get rid of dependency. At the rehab center, patients will have an opportunity to take part in effective 12-step programs. Local experts regularly hold 1-on-1 and group counseling sessions, meetings, family therapies, trauma counseling, dual diagnosis care, etc. What's more, clients will get a chance to get involved in other activities within the rehab community.
Pros:
Established in 1978.
Multiple addiction treatment solutions.
Rehab programs for adults and adolescents.
Licenses and accreditations:
Accredited by CARF, SAMHSA, Florida Blue Foundation, and other organizations.
6. Jacksonville Metro Treatment Center
Jacksonville Metro Treatment Center is a part of the global New Season rehab network with representations in different countries across the world. This particular facility located in Jacksonville, Florida, follows the major concept of delivering high-quality care to treat and manage addiction. The range of services involved include MAT with the use of methadone, Suboxone, and buprenorphine, professional counseling, a range of specific therapies to treat physical and mental disorders, supervised substance withdrawal, detoxification, and other medical services.
Address: 4427 Emerson St Building 4, Jacksonville, FL 32207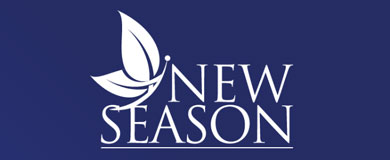 More Information on NewSeason.com
The main focus is made on developing opioid abuse treatment. The rehab center welcomes patients from not only Jacksonville but also surrounding areas including Southside, San Marco, Atlantic Beach, Arlington, and other locations. The team of certified experts developed opioid treatment plans for adults delivered through IOP services, residential treatment, like-work activities, substance abuse education, workshops, and more.
Pros:
Globally recognizable rehab network.
Serves clients from Jacksonville and surrounding areas.
Certified medical specialists.
Addiction treatment services:
MAT, IOP, 1-on-1 and group therapies, withdrawal symptoms, etc.
7. Dialogical Interaction Recovery
Located in Jacksonville, Florida, Dialogical Interaction Recovery is a recognizable and trusted rehab center serving people who want to recover and ensure better wellness. The facility has been operating for many years. The main mission is to ensure safe and efficient substance abuse treatment delivered through a variety of healing options methodologies, and modalities. Patients will benefit from comprehensive recovery plans in addition to DUI programs, education, and other solutions to improve chemical dependency awareness.
Address: 515 N Washington St, Jacksonville, FL 32202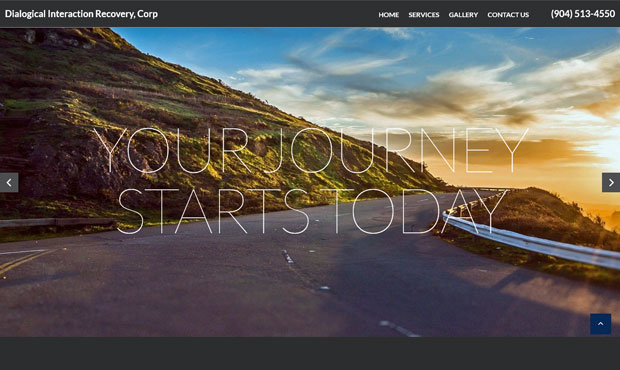 More Information on DialogicalInteractionRecoveryCorp.com
The path to recovery begins with the assessment and screening. This stage is necessary to evaluate the addiction severity along with side effects and symptoms to treat. It helps healthcare providers to select an effective approach supported by side effects intervention, high-quality outpatient treatment, and supervised aftercare. Additional medical services involve DUI programs, HIV counseling, anger management practice, drug testing, and more.
Pros:
Years of rehab practice.
Extend a list of treatment services.
HIV testing and counseling.
Cons:
No info about staff, insurance plans accepted, or accreditations.
8. North Florida Comprehensive Treatment Center
North Florida Comprehensive Treatment Center offers licensed addiction treatment programs based on a medication-assisted approach. The recovery process involves the use of methadone and suboxone as a part of drug replacement therapies. It ensures fast relief and long-lasting recovery by the end of the treatment. The methodology makes it possible to heal different types of substance abuse including alcoholism, opioid, and heroin addiction.
Address: 6639 Southpoint Pkwy&nbsp, Suite 108, Jacksonville, FL 32216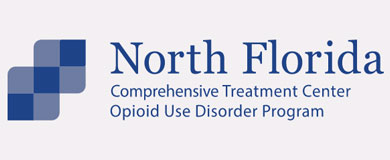 More Information on JacksonvilleCTC.com
Methadone and suboxone-guided treatments make it possible to provide fast relief. Besides, it ensures efficient withdrawal symptoms that usually occur once the chemical has been removed from the organism. As a result, clients will benefit from reduced cravings as well as safe medication used as a part of an approved and certified treatment program.
Pros:
Effective methadone and suboxone treatment.
Fast relief guarantees.
Support and guidance throughout the treatment program.
Licenses and accreditations:
MAT programs are accredited by CARF.
9. Jax Sober Living
Jax Sober Living is a drug rehab residence with three different facilities to deliver gender-specific treatment programs for men and women. The main idea is to ensure a safe and sober ecosystem for every resident seeking help when fighting back chemical dependency. As stated earlier, the rehab center offers three different facilities. The first one was created to treat women. The other two settings are for men. In all homes, clients will have a chance to become a part of a local community with effective therapies, rehab plans, and ways to live a sober and better life.
Address: 1700 5th St S, Jacksonville Beach, FL 32250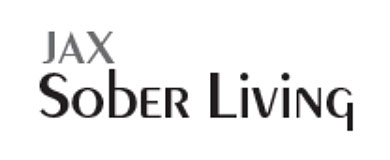 More Information on JaxSoberLivingHouse.com
Both men and women facilities offer holistic methodologies that include daily meditation, regular meetings and counseling, addiction education every Thursday, weekly AA meetings, and other options to ensure early and long-lasting recovery.
Pros:
3 rehab centers in Jacksonville, Florida.
Separate residences for men and women.
Regular AA meetings and counseling.
Licenses and accreditations:
Approved by FARR and NARR.
10. Advanced Pain Management Clinic
Medical specialists from Advanced Pain Management Clinic have enough expertise to cover various practice areas. They are well-trained to deal with not only alcoholism and drug addiction, but also other painful conditions such as pain in the neck, diabetic neuropathy, pain syndromes, failed surgeries, and other side effects that may result not only from substance abuse but other factors.
Address: 3003 Claire Ln building 100, Jacksonville, FL 32223
More Information on AdvancedPainManagementClinic.com
Dr. Willens is the founder and the leading specialist at the rehab center. He is in charge of the multi-disciplinary team boasting numerous prestigious awards and titles. Mr. Willens himself is a trusted medical expert who has been awarded Top 10 Doctors 2020, Patients' Choice Award 2020, and other honorable titles. He is an experienced pain management doctor with his unique approach to substance abuse treatment.
Pros:
Multi-disciplinary medical staff.
A wide range of medical services.
Premier housing facilities.
Awards and titles:
Jacksonville Top Docs 2015, 5-time Patients' Choice Award (2016-2020), Top 3 Pain Management Doctors in Jacksonville, and more.
11. Breakthroughs Counseling & Recovery
Breakthroughs Counseling & Recovery is a CARF-accredited rehab center that is also verified by Psychology Today. It means that local medical specialists are experienced and skillful enough to develop and provide various addiction treatment solutions to patients from Jacksonville, Florida. The range of recovery services is quite wide. Although the main focus is made on IOP plans and counseling, patients will receive other alcohol and drug addiction treatment types delivered through individual counseling evaluation services, domestic violence therapies, family programming, etc.
Address: 3810 Williamsburg Park Blvd, Jacksonville, FL 32257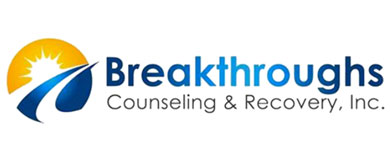 More Information on JaxTherapists.com
The main list of treatment solutions includes general mental health counseling to overcome anxiety, addiction, bipolar disorder, and other mental illnesses as the result of substance abuse. Additional services involve intensive therapies and counseling not only for patients but also for their families, relatives, spouses, etc. It may include premarital education, military programming, and more. Advanced IOP plans are developed for adults and adolescents.
Pros:
One of the best IOP rehab services in Florida.
Patients and family counseling.
Addiction treatment for adults and adolescents.
Licenses and accreditations:
Accredited by CARF, verified by Psychology Today.
12. River Region Human Services
River Region Human Services is one of the longest-running rehab facilities with 7 different treatment residences located in Jacksonville and some other cities across the state. For almost 50 years, the organization has been delivering high-quality dependency treatment solutions to patients of different ages and gender. They include a variety of medical services for HIV prevention and counseling, substance abuse treatment, mental health improvement, housing, and court services, etc.
Address: 2981 Parental Home Rd, Jacksonville, FL 32216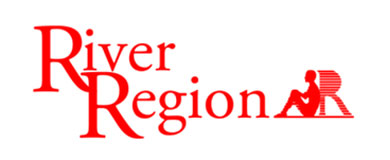 The track record depicts more than 120,000 patients who contacted the local expert team and received professional assistance. The official website offers a detailed schedule with working hours and general activities patients will have to participate in during the casual day. Besides, the rehab center accepts multiple insurance plans by leading state and nation policy issuers.
Pros:
47 years of rehab practice.
7 addiction treatment facilities across Florida.
Mental health and substance abuse services.
Insurance plans accepted:
Magellan, Beacon, Molina, Sunshine, CarePlus, Florida Medicaid, and more.
13. Craft Behavioral Health
Verified by Psychology Today, Craft Behavioral Health is a multi-disciplinary rehab center in Jacksonville, Florida. It specializes in delivering high-quality outpatient care and medical services to those who suffer from substance abuse and mental disorders. Local experts are happy to serve clients not only from Jacksonville but also from across the state. The rehab center offers affordable prices in addition to a variety of payment methods to complete the purchase including Zella or via Kareo Patient Portal. Numerous positive reviews make it clear that the rehab center is a good choice when it comes to addiction treatment.
Address: 10175 Fortune Pkwy Suite #1106, Jacksonville, FL 32256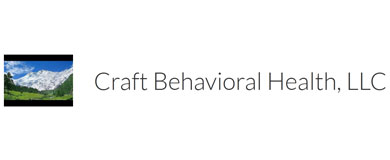 More Information on Nepajax.com
The medical team consists of licensed psychiatrists, professional counselors, and certified therapists. They help patients to get rid of anxiety, uncontrolled anger, impulsiveness, depression, and other mental substance abuse side effects. The website offers a clear and simple admission guide with step-by-step instructions to enter the portal.
Pros:
Advanced addiction and mental health services.
Verified by Psychology Today.
Experienced medical staff.
Treatment costs:
Mental health treatment costs $300 (the same as opioid addiction treatment), individual counseling will cost $125 per visit.
14. Recovery Keys
Approved by the Joint Commission and other trusted state healthcare organizations, Recovery Keys is a Florida-based alcohol and drug rehab center with facilities located in Jacksonville and St. Augustine. Patients will appreciate a warm and welcoming environment along with effective IOIP solutions and care. The recovery is a multi-phase process with several baseline methodologies involved. They include detoxification, IOP, day treatment and PHP, family support and counseling, substance abuse evaluation, exercises, nutrition, and therapies.
Address: 6100 Greenland Rd Suite 201, Jacksonville, FL 32258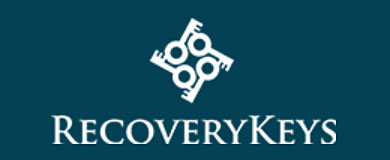 More Information on RecoveryKeys.org
The focus is also made on helping patients learn to live a sober life with new life skills trained. Additionally, local experts handle group and individual counseling, addiction education, and workshops, behavioral therapies, family support, etc. The pool of experts is led and managed by the founder Dr. Jeremy Mirabel. She is recognized as one of St. Augustine and Jacksonville's top doctors with numerous prestigious awards and honorable titles.
Pros:
2 rehab facilities in Florida.
Advanced IOP care and addiction treatment services.
An honorable and trusted leading doctor.
Licenses and accreditations:
Treatment services are approved by the Joint Commission.
15. Cipriano & Johnson Counseling
Cipriano & Johnson Counseling introduces a group of certified and CARF-accredited professionals who work with dedication to their patient's recovery and wellness. Every client is treated as a unique individual with all preferences, goals, and needs taken into account before assigning a treatment program. Local experts specialize in delivering full-service substance abuse treatment to adults. The services also include mental health care.
Address: 2520 Isabella Blvd #50, Jacksonville Beach, FL 32250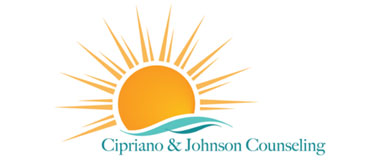 More Information on CiprianoCounseling.com
With two locations in Jacksonville, the rehab center was founded by Ron Cipriano, who started his medical career by providing IOP care at Ten Broeck Hospital. Later, he decided to start his own residence and help people fight back the disease directly. In 2012, he teamed up with his good friend and colleague Stephen Johnson who is a proven expert in the field of addicted adolescents counseling. Together, they have formed a strong team with individually-developed addiction treatment programs.
Pros:
Decades of combined experience.
Two rehab facilities in Jacksonville.
Certified and experienced medical team.
Licenses and accreditations:
The rehab center is accredited by CARF.
16. Jacksonville Men's Center
Jacksonville Men's Center is one of the most recognizable rehab facilities in Jacksonville marked by numerous prestigious and trusted state institutions. For many years, it has been helping men fight back chemical dependency and alcoholism. As part of the Adult & Teen Challenge network, the facility mainly relies on a faith-based approach with the aim of healing all major life aspects but not only physical state. The main idea is not just to replace one drug with another but to deliver proper education, training, and encouragement for living a better life.
Address: 3333 Philips Hwy, Jacksonville, FL 32207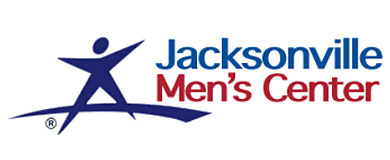 More Information on JacksonvilleMensRehab.com
All programs are provided with the aim of letting patients create a foundation for a long-lasting recovery. Different methodologies and modalities with a faith-based approach cover spiritual, emotional, physical, social, and educational issues to ensure full-spectrum medical assistance when struggling with substance abuse and alcohol dependency. What's more, the rehab center is considered one of the most affordable addiction treatment providers in Florida.
Pros:
Affordable treatment costs.
Comprehensive faith-based addiction treatment.
Real reviews and testimonials on the website.
Cons:
Some of the website pages fail to upload, which means no detailed info about insurance, price, facilities, etc.
17. Riverside Tradition House
Riverside Tradition House opened its doors back in 1971. This fact makes the rehab center one of the longest-running addiction treatment facilities not only in Jacksonville but also across Florida featuring more than 50 years of rehab experience. The residence was founded by the Riverside Presbyterian Church, which means faith-based and Christ-centered substance abuse treatment delivered to adult men eager to get rid of the disease.
Address: 2911 Riverside Ave, Jacksonville, FL 32205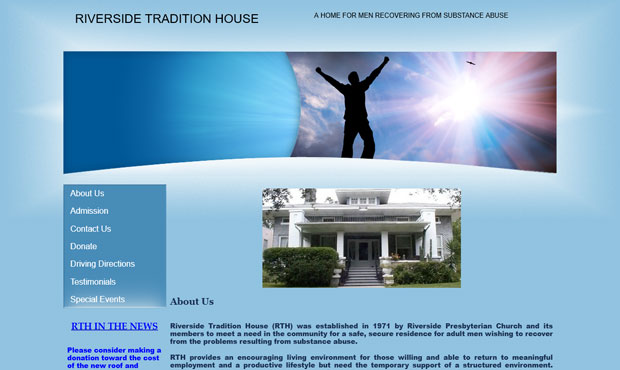 The center offers comfortable rooms for those who want to run away from the unsafe environment and benefit from sober housing instead. Initially launched as a non-profit organization, the rehab center gets support from state authorities, which means effective addiction treatment at zero cost. Residents may count on healthy meals three times a day, regular meetings and counseling sessions, group therapies, and other methods that result in reinforced attitude in body, spirit, and mind.
Pros:
Established in 1971.
New 4-unit facility Across the main building.
Convenient location in the heart of Jacksonville.
Treatment costs:
The rehab center is owned by the Riverside Presbyterian Church as a non-profit facility with zero treatment costs.
18. Buprenorphine Treatment Centers
Buprenorphine Treatment Centers introduces a rehab network with 4 different facilities located in Perry, Orange, Gainesville, and other towns across Florida. They welcome patients who need to treat substance abuse disorder along with its side effects either physical or mental. Local medics developed effective programs with a focus on medically assisted treatment with the use of buprenorphine. The medication helps to reduce cravings and some of the major side effects. This is why it is used for drug replacement therapies.
Address: 1855 Wells Rd #4, Orange Park, FL 32073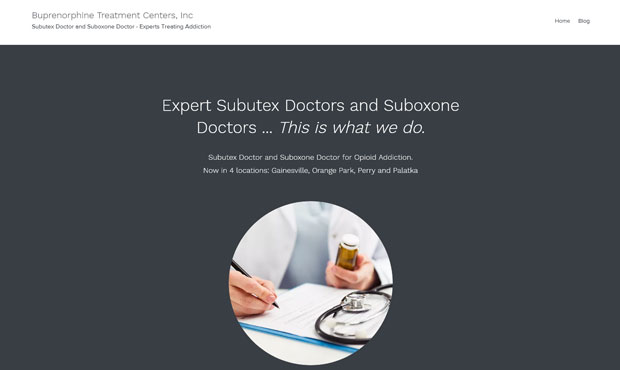 More Information on BuprenorphineTreatmentCenters.com
The expert team consists of certified and licensed healthcare providers who will define the best-matching treatment plan depending on the patient's goals and dependency level. However, all programs mainly rely on long-term maintenance. This is the policy of the rehab center. Longer rehab plans ensure long-lasting recovery thanks to other medications used such as Suboxone and Subutex.
Pros:
4 different rehab centers in Florida.
Effective Buprenorphine treatment.
Individualized MAT plans.
Additional treatment services:
Anonymous 12-step recovery program for alcoholics and drug addicts.
19. Greenfield Center
Greenfield Center is another well-known rehab center with a long history of helping addicts and alcoholics from across Jacksonville, Florida. Located in the heart of the city, it welcomes people who fail to struggle with dependency on their own. Since 1987, local clinical staff has managed to help thousands of clients to recover and get back to normal life. Professional rehab support is delivered to adult men and women.
Address: 4250 Lakeside Dr, Jacksonville, FL 32210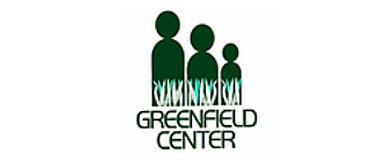 More Information on GreenfieldCenterJax.com
Here are some facts that make the rehab center different. First of all, the pool of experts consists of state-licensed and accredited therapists, counselors, program directors, and coordinators with Executive and Clinical Director Dr. Brian Jackson in charge. Secondly, all staff members are in recovery themselves. Their main mission is to encourage patients as well as ensure mental, physical, and emotional support.
Pros:
Located in the center of Jacksonville.
Certified medical staff.
Established in 1987.
Licenses and accreditations:
Every team member is licensed by the State of Florida and permitted to provide addiction treatment services.
20. John Ellison Community Recovery Center
John Ellison Community Recovery Center is a community of dedicated specialists and patients who want to get rid of dependency and ensure early recovery. The team consists of state-licensed therapists and counselors who offer flexible therapy schedules and appointments. Clients can choose the most favorable time to take part in group or individual sessions. Local experts have enough expertise to treat a variety of side effects and health disorders that may include erratic behavior, cravings, poor self-care, and low self-esteem, depression, anxiety, etc.
Address: 6320 St Augustine Rd #9a, Jacksonville, FL 32217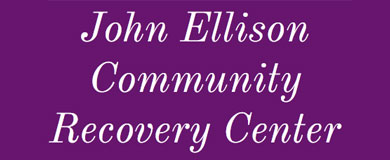 More Information on JECRCenter.com
Apart from direct alcoholism and addiction treatment, the rehab center serves relatives and friends using family support and programming therapies. Apart from healing substance disorder, patients will benefit from mental health services to cope with bipolar disorder, PTSD, personality disorders, and other types of mental illnesses.
Pros:
Full-spectrum addiction treatment services.
Family support.
Meditation, art, and music therapies.
Additional benefits:
No WAIT policy guarantees, which means support to anyone in need.
The Situation With Drug Addiction
Chemical dependency is a horrible disease that takes away thousands of lives annually and makes millions of people across the country live miserable lives without any chance for a happy future.
Florida has some of the most dreadful stats in terms of drug addicts and deaths resulted from an overdose. Only in 2018, almost 4,700 people died of chemical misuse with over 68% of all fatalities caused by indulgence in opioids. For this reason, state authorities are taking drastic measures to reduce the number of adults and tend to be involved in taking different substances.
Possible Substance Abuse Symptoms and Side Effects
Even a single dose can turn one's life into a nightmare. Depending on the substance type and how long he or she takes it for, the side effects and symptoms may affect practically all aspects of our life and health. Specialists divide them into three major categories:
Psychological symptoms – patients are unwilling to stop using substances. They are dependent on nicotine, chemicals, alcohol, etc. What's more, a person will not be able to make even a single effort to give it up. The biggest problem is that abuse continues along with a worsening state of mind and health. While related disorders keep developing, patients make the situation even worse with every new dose. They fail to deal properly with obsession, anxiety, depression, and other common psychological side effects.
Social symptoms – drugs and alcohol influence the way people socialize in a great way. Addiction defines the way how they get on with other people, relatives, colleagues, and friends. Patients start giving up their beloved hobbies, outdoor and social activities. They seldom join their friends in a movie or non-alcoholic bar. However, the most dreadful thing is denial. A few are able to accept the fact they have a disease. It eventually results in financial and legal issues.
Physical symptoms – chemicals affect our body and organism along with their core functions. It may start with a slight appetite change resulting in serious eating disorders and weight loss. Trembling, sweat, impulsiveness, diarrhea, and other health problems are pretty common. Individuals suffer from blood and other types of infections in addition to damaged liver, insomnia, worsening appearance, and more.
With only full-spectrum addiction treatment, one will be able to get rid of all side effects right at once. The only way to recover is to heal all issues and symptoms together. However, we should take into account major challenges that always come along with dependency rehab.
Core Challenges of Substance Abuse Treatment
The rehab can be clearer and more effective when a patient realizes the key challenges he or she will have to face during the rehab. This is where proper prevention education is necessary. At the same time, some may consider the most common personal issues that are quite clear:
Coping strategies – developing new life skills is always hard after rehab. A patient will have to establish a new life approach, style, and goals that are different from what they used to be during the period of dependency. A professional rehab makes it possible to learn those essential skills and modify them so that one would definitely strive to sobriety.
Trauma and shame – accepting the truth always comes with shame and mental trauma. Many patients feel embarrassed when looking into their friends' and relatives' eyes even after getting rid of the disease. This is where a professional counselor's work will help to put up with all fears once and for all.
Restoring relations – addiction leads to ruined families and relations. For some people, it will cost enormous efforts to restore and reunite them with their dearest ones. Others are afraid of starting new relations. They do not know how to interact and communicate with people they might like. To improve the situation, rehab centers offer 12-step programs developed to help patients take this particular challenge.
Relapse and boredom – relapse is one of the major challenges for every patient despite the dependency type or severity. With so many potential threats in the face of depression, anxiety, and boredom, people tend to get back to life during the pre-sober period. For this reason, relapse prevention is one of the medical services offered by rehab specialists. They help to cope with boredom, find new sources of inspiration, and keep patients involved in various outdoor or sports activities. Finding your purpose is the key to success.
Transitioning back to home – the last stage of the rehab is moving back home from a sober environment and safe rehab facilities. In other words, a patient is eventually left on his own with the same living conditions and skills he managed to obtain during the rehab. To make things easier, some centers offer transitional housing programs to ensure long-lasting recovery.
With all these addiction treatment challenges and side effects in mind, the final stage is to opt for the right treatment program depending on the goals and requirements.
How Rehab Centers Can Help
Struggling with substance abuse comes with a variety of challenges that include transition back to normal life, reuniting with family and friends, learning skills to socialize and get one well with other people. It all requires a systematic and complex approach in the face of multi-level addiction treatment programs.
This is where rehab centers come as a helping hand to those who fail to cope with alcoholism and chemical dependency. They offer multi-phase treatment for various types and forms of the disease. Patients may count on sober housing, an array of treatment programs, and effective medical services to fight back the addiction along with its major side effects and symptoms.
Main Treatment Approaches
For every health problem, there is a specific treatment plan that should be developed at the stage of admission and evaluation. The major types are as follows:
Monitored Detox – the first step to sobriety with all chemicals removed from the body to create a foundation for the further recovery process.
MAT – medication-assisted treatment with the use of such substances as methadone, Suboxone, Vivitrol, and others. They all come as a part of the substance replacement therapies to substitute more harmful drugs with less harmful medication.
Inpatient programs – come as a part of residential care, which means patients have to stay in the facility throughout the entire treatment course no matter how long it takes.
PHP – the abbreviation stands for partial hospitalization with the same therapies and treatment services but without the need to stay inside the facility round-the-clock.
Outpatient treatment – it is designed for those who do not have time to stay in the rehab center for long. Patients have to visit daily or weekly meetings, take part in regular sessions, therapies, and other activities.
Additional services involve mental health treatment, screening, family programming, addiction education, and many other solutions to ensure full-spectrum recovery.
Factors To Consider When Choosing A Rehab Center
You now know what to treat and how to treat. The last question is where to fight back the addiction. Here are some simple tips to ensure a high-quality rehab facility with experienced staff and effective programs:
Success rate – it can be defined either by the number of successfully recovered patients or by the date of establishment. You may look for real reviews on the web as well.
Licenses and accreditations – keep an eye on all state licenses and certifications. A rehab center must be state-approved along with the staff and services it provides. In Florida, SAMHSA is the main state healthcare organization along with some other reputable institutions such as NAATP, CARF, the Joint Commission, etc.
Medical services – to make the most of the recovery process, patients need to get full-cycle medical assistance. It must include general treatment programs as well as additional therapies, outdoor activities, meditation, telehealth, and some other innovative approaches. Make sure a chosen facility has them all.
Residence – it is not just the building and rooms you are going to live in. The facility must be conveniently located making It easy to reach by public transport. What's more, it is supposed to have an in-house chef to prepare nutrition-rich meals. A pool to wind down, and scenic surroundings to forget about the disease.