While some people don't regard drug addiction as a disease, this is actually a dangerous condition that affects all spheres of life. If not treated in time, it can take an irreversible toll on a person with chemical dependency. Without proper emotional support and medical intervention, dependence can hardly be treated.
Rehab centers provide services that restore physical and mental health, boost patient's self-esteem and motivation, eliminate the root of addiction and help people mend relationships with their families.
Following the drug rehab program makes it possible to complete the detoxification recovery process in a friendly, caring, and safe environment. In or list, you will find 30 rehab centers with a variety of recovery plans for teens, adolescents, and adults.
1. St.Anthony's Hope Served Daily
One of the most popular rehabs in San Francisco, St. Anthony's offers drug and alcohol rehabilitation programs for people with no resources or tools to help themselves. Patients get intensive personal support from experienced counselors and access holistic treatment through various programs. Note that the center accepts adults (18+) free from physical or psychiatric conditions that might prevent treatment.
Address: 150 Golden Gate Ave, San Francisco, CA 94102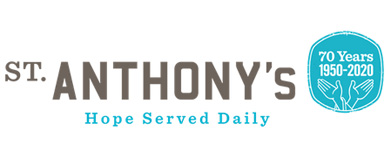 More Information on StAnthonySF.org
Hence, the rehab does not provide dual diagnosis but helps people make the first steps on the way to recovery.
The treatment process is based on the Father Alfred Center (FAC) abstinence program. It is aimed at providing tools for overcoming addiction and establishing a healthy and productive life. It includes the following therapies and activities:
Medical and behavioral health treatment;
Counseling and spiritual services;
Individual and group counseling;
Technology access;
Job training.
When patients get clean, they can also enroll in the work experience program and solve the problems with employment. This program is highly recommended for people who don't have budget for recovery – it gives them shelter, support and all necessary tools to start over a new life.
Many people praise the center in reviews, so this place is definitely a must-try for addicts in dire straits.
2. The Salvation Army
The organization provides various treatment programs to help people combat addiction, develop work and social skills, restore health and maintain stability, and recover family relationships. All recovery facilities provided by the Salvation Army are no-fee. The program includes housing, food, counseling, employment and community support.
Address: 3550 Cesar Chavez, San Francisco, CA 94110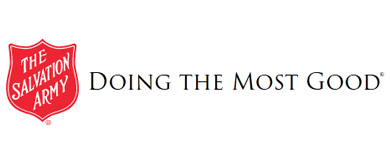 More Information on SalvationArmyUSA.org
The list of services provided by the Salvation Army is quite extensive and includes:
Anger management;
Intensive outpatient treatment;
Adolescent substance abuse treatment program;
Work therapy;
Random drug screening;
Educational classes;
Spiritual classes.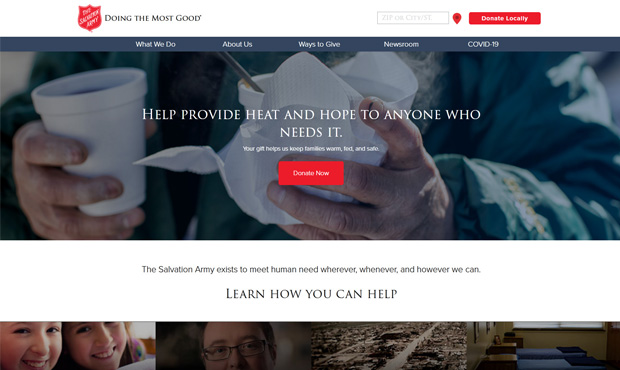 Note that many programs are faith-based. Patients are expected to visit church, study Bible and make contributions to the community. In return, they get free treatment and housing. The center accepts patients from the LGBTQ community, veterans, seniors, people with HIV/AIDS, and so on. Parents with children can also find a suitable solution – the center can find school and babysitting service providers.
No payments are required – recovery goes thanks to donations. Customer reviews are mostly positive, people are content with the quality of services received.
3. Marina Harbor Detox
This rehab offers a compassionate and individualized approach to care. It offers a private luxury professional drug detox and deals with various addictions (alcohol, opiates, benzodiazepines, cocaine, methamphetamines, heroin, MDMA and others). The duration of treatment is not limited: customers stay at the detox for as long as required to undergo the full recovery.
Address: 289 Marina Blvd, San Francisco, CA 94123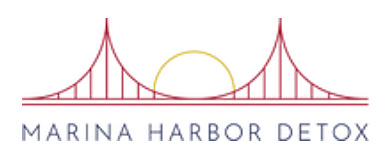 More Information on MarinaHarborDetox.rehab
The program includes the following therapies and activities:
Medication-assisted detox;
24-hour monitoring;
Relapse Prevention;
Yoga and meditation;
12-Step groups;
IV Therapy;
NAD Treatment.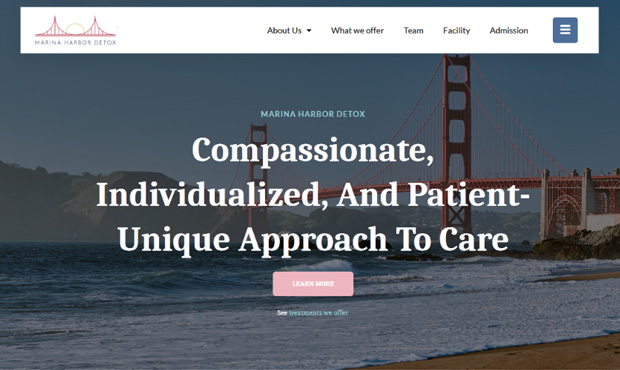 Residents stay in private rooms and enjoy chef-cooked meals, entertainment facilities, lounge zones, and beautiful nature around. Also, they get the Internet and TV. Family visits are allowed. Throughout the course of treatment, customers get 24/7 medical support.
The program is fully licensed and what's best – can be covered by an insurance plan. Customer reviews are exceptionally positive, people say they had life-changing experiences. With a maximum of 6 clients at a time being served, it's not hard to believe that patients get maximum attention.
4. New Bridge Foundation
The short-term residential rehab takes place in the facility called Helios. It is based on a holistic approach. The staff aims to treat the whole person instead of focusing on drug and alcohol abuse only. The multidisciplinary team includes doctors, nurses, psychologists, psychiatrists and other specialists.
Address: 2323 Hearst Ave, Berkeley, CA 94709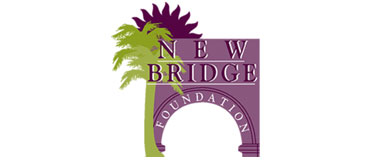 More Information on NewBridgeFoundation.org
The residential program is based on:
Cognitive-behavioral therapy;
Educational groups;
Mindfulness recovery groups;
Treatment of co-occurring disorders;
Aftercare support;
Relapse prevention;
Stress reduction classes.
Aside from the short-term program, there is also preparation for long-term recovery – it is organized in the START facility. The staff can help patients to decide upon a suitable treatment method after a detailed assessment procedure.
New Bridge Foundation is accredited by CARF. Overall rating is pretty high. People say this place saved their lives, and the staff is very caring.
5. Delancey Street Foundation
This rehab specializes in helping people who appeared on the streets with no help available. Their average resident has been a hardcore drug addict for many years. Instead of hiring many people, the rehab helps such addicts by creating a supportive community. Their special approach to treatment has turned out to be very efficient.
Address: 600 The Embarcadero, San Francisco, CA 94107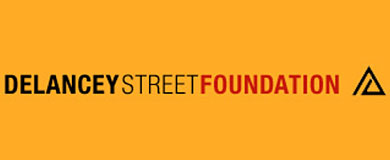 More Information on DelanceyStreetFoundation.org
The facility in San Francisco was built in 1991. The new home has won several awards, including the one from the American Architects Association. It offers all conveniences and amenities for comfortable accommodation.
The minimum stay in Delancey Street is 2 years, although many residents stay for 4 years or more. The rules for residents are simple: no drugs or alcohol, no physical violence, and no threats or violence. The program is aimed at:
Teaching personal skills;
Vocational training;
Tutoring to complete a high school equivalency.
Thus, patients acquire all life skills and coping tools to become prepared for independent, self-sufficient living. They can also access advanced education to get more qualifications.
Delancey Street Foundation functions thanks to donations, so this is an absolutely free treatment option. Almost all customers are absolutely satisfied with the quality of services provided – they say that the staff is very friendly.
6. My Doctor Medical Group
This place is a top choice for people in search of quality outpatient treatment. It offers compassionate medical care with a variety of advanced services. The focus is put on mental health – there are various behavioral therapies and psychotherapy available. The approach is based on the combination of medical assessment, psychopharmacology, psychological diagnosis and psychotherapy.
Address: 450 Sutter St #840, San Francisco, CA 94108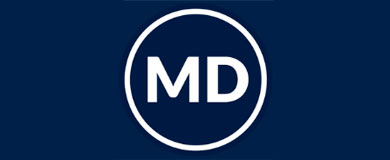 More Information on MyDoctorSF.com
Treatment process in My Doctor Medical Group is based on the following practices:
Medical care, diagnostic testing and medications;
Psychotherapy;
Integrative and functional medicine testing and treatment;
Group support;
Acupuncture and Traditional Chinese Medicine;
Animal-assisted therapy (AAT);
Case management;
Vocational counseling.
Other interesting therapies include integrative pain management (use of various medications for relieving symptoms) and ketamine-assisted psychotherapy. The latter helps to combat co-occurring illnesses, such as depression, PTSD, anxiety, and obsessive-compulsive disorder.
My Doctor Medical Group accepts direct payment in cash or cryptocurrency – everything except for personal checks. As for insurance plans, they should be verified in advance. Judging by dozens of positive customer reviews, this outpatient center is very professional, and the staff truly cares about customers.
7. HealthRIGHT 360
This organization offers a wide range of programs for people with various types and forms of addiction. It was established in 1967 to provide free medical care to underinsured people, and today, customers can also get affordable treatment options to combat addiction for good. HealthRIGHT 360 accepts all patients: women with and without children, LGBTQ community members, veterans, people in jail programs, those who have co-occurring disorders and mental health issues, and so on.
Address: 1563 Mission St, San Francisco, CA 94103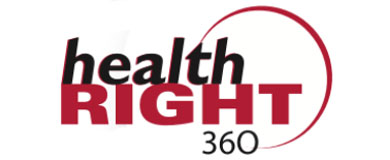 More Information on HealthRight360.org
The list of treatment services includes:
Primary Medical Care;
Co-Occurring Disorders;
HIV/AIDS Integrative Services;
LGBT Healthcare;
Mental Health Services;
Transgender Health;
Gender Responsive Treatment;
Prevention Services for Youth and Young Adults;
Residential program.
Each therapy is evidence-based, so the treatment process is safe and efficient. It should be noted that regardless of the program chosen, each patient can count on community support – groups are aimed at sharing experiences without judgement and fear.
Customer reviews are positive: the center saves people left without job and housing, they get essential support and guidance to sober life.
8. Friendship House
This is a 80-bed residential facility in San Francisco that hosts customers for up to 6 months. During this time, patients stay immersed in American Indian culture and Western approach for substance abuse treatment and prevention. The program is aimed at education and connection with oneself and others. Friendship House accepts adults (women with children, too), youth and young adults.
Address: 56 Julian Ave, San Francisco, CA 94103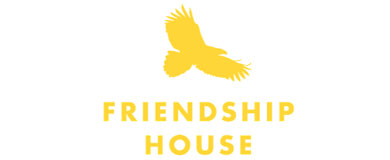 More Information on FriendshipHouseSF.org
The treatment program consists of the following components:
Medically-assisted treatment;
Treatment of co-occurring disorders;
AA and NA meetings;
Individual counseling;
Spirituality classes;
Group therapy;
Random drug screening;
Suicide prevention;
Anger management;
Relationship building classes.
If 6-months commitment is not enough, customers can opt for housing referrals or continue treatment in the community. All in all, this place is great for people who want to feel peer support and stay engaged in various healthy activities and events.
Note that the majority of funding comes from government contracts, so services can be obtained for a fraction of their cost. Customer reviews are mostly positive, but there isn't enough useful information.
9. Ohlhoff
Being established over 60 years ago, Ohlhoff offers a campus located near Alamo Square. It offers all levels of care from non-medical detox to long-term residential treatment. The holistic approach to treatment is aimed to heal physical, psychological and spiritual health. Residential treatment is provided in historic Henry Ohlhoff House – the program is called The Skip Byron Primary Program (SBPP) and offers up to 30 days of treatment.
Address: 601 Steiner St #2509, San Francisco, CA 94117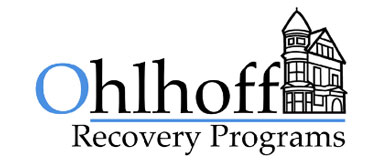 More Information on Ohlhoff.org
How exactly does Ohlhoff address addiction issues?
Full medical assessment;
Individual and group counseling;
Family therapy;
Relapse prevention;
Skill building classes;
Weekly yoga and meditation;
12-step meetings;
Medication-assisted treatment (MAT);
Gym and sports;
Parks and recreational facilities near the campus.
Thanks to a high staff-to-patient ratio, each client receives enough attention and support from doctors. All staff members are highly trained and professional. All in all, this rehab is recommended for people who need quality treatment with the full range of services and are ready to pay for it.
Judging by reviews, customers get everything they need – the program is very efficient and successful in many cases.
10. The Latino Commission
Being around for 28 years, The Latino Commission serves a Spanish-speaking community and operates state-licensed facilities in San Francisco and other locations. They accept men, women with children, young people and teens. The staff counts over 60 people with 90% of them speaking Spanish. The rehab practices a holistic approach – it treats the whole person.
Address: 1001 Sneath Lane Administration – Suite 307, San Bruno, CA 94066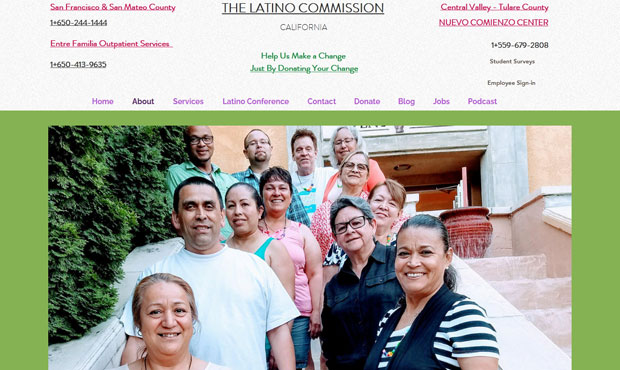 More Information on TheLatinoCommission.org
Which services are available in The Latino Commission?
Family-based intervention strategies;
Individual and group counseling;
Relapse prevention;
Anger management;
Cognitive-behavioral therapy;
Full medical assessment;
HIV education and testing.
Note that separate gender-specific facilities are provided, both options are available in San Francisco. Each sober house is certified by the Department of Health Care Services (DHCS), so patients can find everything for comfortable living.
The Latino Commission is a non-profit organization, so it keeps rates affordable. No information about insurance plans was found, so it should be requested personally.
11. Amar Healing & Recovery Center
The rehab has recently opened a new facility in San Francisco – it welcomes addicted individuals and whole families in need of recovery. Amar Healing mostly focuses on outpatient treatment with all sessions held in Zoom. Thus, patients can easily find suitable time for counseling.
Address: 1564 Bush St, San Francisco, CA 94109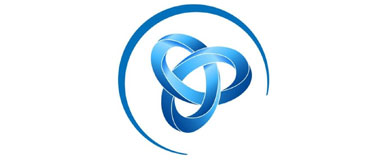 More Information on AmarTreatment.com
The program is based on individual and group therapy including:
Weekly Individual Therapy;
Relapse Prevention Groups;
Yoga and Meditation Groups;
Process Groups;
Ongoing Continuing Care. 
Alternatively, there are self-help groups available, including AA, NA;
LifeRing, Rational Recovery, Al-Anon, CODA, ACA, and others.
Why is Amar Healing highly recommended for families? Because the success of treatment depends on the support received by a patient. By working with  Mr. Herberth Rivera, a Licensed Marriage and Family Therapist, customers manage to reach better results in combatting addiction and restore relationships.
The official website provides no payment-related information. No customer reviews were found either, so do some extra research if you choose this option.
12. BAART Programs
BAART Programs treats opioid abuse and offers Hepatitis C screening and treatment. Besides, the staff deals with various mental health disorders. It accepts adults and can help pregnant or postpartum women struggling with opioid dependence. Patients can start their path to recovery from Medication-assisted treatment (MAT) and proceed to counseling.
Address: 1111 Market St 1st Floor, San Francisco, CA 94103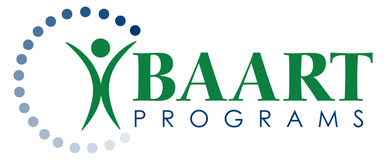 More Information on BaartPrograms.com
The following services are available in BAART:
MAT (Methadone, Buprenorphine);
Detox;
Individual Substance Use Disorder Counseling;
Group Counseling Sessions;
HIV/HCV Screening;
Relapse Prevention;
Mental Health Services.
Why is this rehab recommended for people addicted to opioids? It has several unbeatable advantages. First, each patient is treated with compassion – no judgment. Secondly, recovery plan is personalized in each case and can be customized according to the treatment progress. Thirdly, BAART Programs has affordable rates and accepts many payments types, including various insurances (Anthem, TriWest, Medicare B, Optum, etc).
Customers give 5-star ratings to this place: they say the staff is friendly and caring.
13. Alta Mira
Alta Mira offers an abundance of different programs for substance abuse treatment. For example, customers can choose from the 30-day core or 90-day comprehensive programs – each is aimed at fundamental changes of person's behavior. This facility is great for undergoing the whole treatment process starting from detox and ending by aftercare.
Address: 125 Bulkley Ave, Sausalito, CA 94965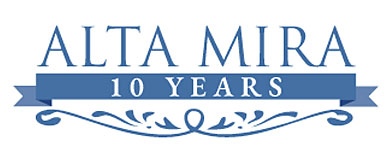 More Information on AltaMiraRecovery.com
What to expect from treatment in Alta Mira?
12-step meetings;
Treatment of co-occurring disorders;
Psychiatric help;
Yoga, meditation, fitness;
Family, group and individual therapy;
Evidence-based techniques (EMDR, CBT, etc);
Experiential therapy (Ropes course, hikes, kayaking, excursions, etc);
Peer support groups (SMART recovery, Refuge recovery).
Alternatively, patients can opt for a 4-day family program that will help addicts' relatives understand how to combat the disease together.
All in all, Alta Mira is an awesome variant for people who need to address complex needs and improve all aspects of their health along with addiction treatment.
Customer reviews are exceptionally good, so this place definitely deserves your attention.
14. The Freedom Center
As its name suggests, The Freedom Center aims at helping youth adults and families break the cycle of addiction. It was founded in 1994 and offers three basic types of programs: adult intervention, specialty programs and youth intervention.
Address: 500 Allerton St, Redwood City, CA 94063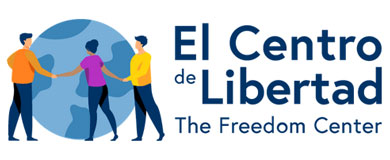 More Information on ElCentrodeLibertad.org
The range of services differs from one program to another and includes:
Anger management;
Individual and group counseling;
Parenting classes;
Domestic violence classes;
Preventive education;
Outpatient services.
The Freedom Center is a non-profit organization – it runs thanks to donations. That means many services can be obtained for free or for a fraction of their cost.
15. Bay Area Sober Services
This rehab specializes in sober living – each facility is designed to meet the needs of people opting for long-term recovery. Bay Area provides services aimed at families and adolescents since those are the most vulnerable categories of patients. The duration of residence is not limited – it can be as long as required for a customer to overcome addiction.
Address: 632 Kirkham St, San Francisco, CA 94122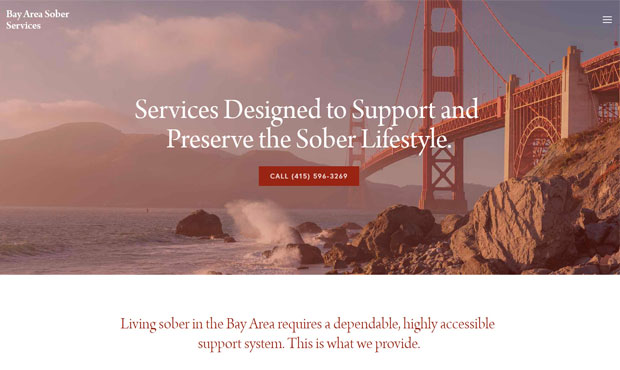 More Information on BayAreaSoberServices.com
The residential treatment program is based on a 12-step approach. It consists of:
Individual and group counseling;
Gym, yoga, meditation;
AA and NA groups;
Experiential therapies;
Expressive therapy (art, music);
Outings and nature therapy.
The sober house in San Francisco includes all essentials for comfortable living: private and semi-private bedrooms, WiFi, cable TV, fully-equipped kitchen, sports facilities, lounge zones and space for walking.
Bay Area is a great place for people in search of a tranquil, supporting facility and non-judgmental community. It's the best choice for peaceful long-term treatment. There's one more interesting feature worth mentioning: each patient can bring a sober companion (friend or family member) who will support him/her and follow an individually developed plan.
16. PRC
PRC (Positive Resource Center) rehab aims at creating homelike atmosphere where a person feels safe and calm. Yet the range of its treatment modalities extends well beyond residential treatment: customers can opt for acute services (detox, intervention), navigation and referrals, as well as outpatient services. Mental health issues are also addressed.
Address: 921 Lincoln Way, San Francisco, CA 94122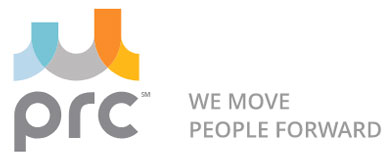 The duration of residential treatment is up to 90 days. It is based on:
Dual diagnosis;
Treatment of co-occurring disorders;
Mental health help;
Individual and group counseling;
Educational classes;
Addiction awareness.
The program is highly-structured – customers follow a schedule and are always engaged in some sorts of activities (therapeutic, recreational, educational).
PRC runs various facilities in the state with The Odyssey House program taking place in San Francisco. It is aimed at developing independent living skills and can replace transitional living, too.
Judging by dozens of 12-star customer reviews, PRC is worth every day spent there, it's ready to help 24/7.
17. Mission Council On Alcohol Abuse
Established in 1978, this rehab works in three major directions: DUI program, Latino community counseling and family day treatment. The staff aims to explain the dangers of addiction, eliminate it and prevent relapse. They don't just teach – they establish partnership with each customer and their families.
Address: 154 Capp St A, San Francisco, CA 94110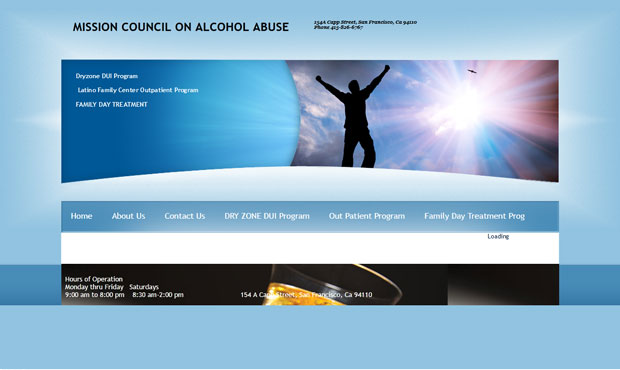 More Information on MissionCouncil.org
The range of services depends on the program chosen. For example, the Family Day program includes:
Assessment and Treatment planning;
Individual counseling (when clinically appropriate);
Group counseling (topics range from Substance Abuse Education, Parenting Skills, Life Skills Training, to Health and Wellness, etc.).
If customers want to combine treatment with family life and work, they are free to choose the outpatient program. It is based on group meetings that tackle various issues: goal setting, self-esteem, self-motivation, harm reduction, addiction awareness, relapse prevention, and so on.
There's no payment information, so please, request it personally if you are interested in Mission Council's services. Customer reviews are mixed with some people saying that services are too expensive.
18. 360-MD
The rehab offers integrative medicine, primary care and help of professionals. It practices a comprehensive holistic approach. Patients get safe alternative treatments in comfortable settings. The programming is build on the approach developed by Alex Zaphiris, the rehab founder. She united western evidence-based medicine with alternative approaches.
Address: 1286 Sanchez St suite a, San Francisco, CA 94114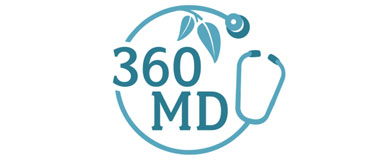 More Information on 360-MD.com
The path to recovery starts with detailed assessment and medical detox. 360-MD gives patients Suboxone, Vivitrol, Sublocade and Probuphine. Treatment can be divided into three stages:
It includes detox and some non-medication approaches.
Maintenance phase. This is the longest part of treatment. Patients are supervised by their physicians and start counselling. Their state improves physically and emotionally. It's the time to deal with psychological aspects of addiction.
Tapering phase. The dose of medications is decreased, patients get ready for self-sustainable living.
The range of programs also includes integrative medicine and urgent care. Hence, patients can deal with a wide range of disorders. All in all, 360-MD is a nice choice for inpatient treatment and quality counseling. Customers are mostly content with this option.
19. Bright Future Recovery
This rehab works with teens and adolescents only. It addresses teenage alcoholism and mental health problems. Bright Future Recovery offers several programs, including adolescent drug intervention, outpatient and residential treatments, as well as sober living.
Address: 250 King St #1106, San Francisco, CA 94107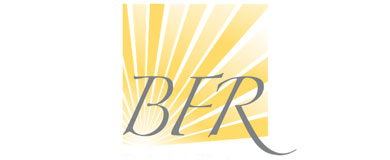 More Information on BrightFutureRecovery.com
While staying in Bright Future Recovery teens get help with such issues as dual diagnosis, mental health problems, low self-esteem, and so on. Besides, the staff solves the problem of emotional disconnect.
While living in Bright Future Recovery, teenagers also access such services as:
Detox;
Group therapy;
Individual sessions;
Meditation;
Family counseling;
Psychiatrist help.
As for the facility, it's pretty comfortable and offers all amenities and conveniences: Internet, TV, semi-private bedrooms, fully-equipped kitchen and lounge zones.
Bright Future is a great place for young people (aged 12-17) who need guidance and professional psychological support to combat addiction before it gets too serious.
20. Epiphany Center
Epiphany Center accepts female patients aged 18+, including women with or without kids. They should undergo a brief detox and be 24 hours clean. The staff practices a holistic approach to treatment: it addresses the issues with mental and physical health, life skills, emotions and self-esteem. Customers live in a clean, structured environment and may count on the community support.
Address: 100 Masonic Ave, San Francisco, CA 94118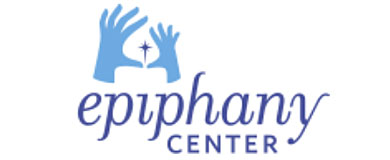 More Information on TheEpiphanyCenter.org
The residential program includes:
Recovery groups;
Individual counseling;
Addiction awareness;
Prevention Plan;
Healthy relationships classes;
Life skills groups;
HIV/STD education.
The duration of the residential program is not limited – each customer follows an individual plan. Also, women can opt for transitional housing to gain additional skills for the full integration into the society.
Epiphany Center is accredited by the American Society of Addiction Medicine. It allows getting a comprehensive treatment for a pretty affordable fee.
21. Larry Fritzlan Recovery Services
This rehab provides the most comprehensive and effective drug and alcohol treatment programs in the Bay Area. Their residential program lasts one year, which is enough for residents to restore their mental and physical health. By the way, separate programs for computer addicts and people with eating disorders are available, too.
Address: 21 Tamal Vista Blvd, Corte Madera, CA 94925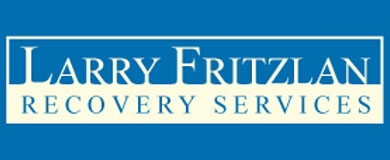 More Information on RecoveryServices.com
The following services are available in Larry Fritzlan's center:
Early intervention;
Intensive outpatient treatment;
Medical and psychiatric evaluation;
Drug testing;
Social support groups (AA and NA);
Relapse prevention;
Family counseling.
For each customer, the recovery process starts with a proper assessment. It allows specialists to develop individual treatment plans. Through the course of treatment, they revise the progress or recovery and correct the plan, if necessary.
Larry Fritzlan center is suitable for people with various addictive disorders – professional psychiatrists and psychologists can deal with various issues.
There's no information concerning fees, so we recommend calling the center in advance. Customer reviews are mixed.
22. La Familia
La Familia runs a recovery and wellness department for substance abuse treatment. It has over 25 years of experience and accepts female patients with and without children. The staff speaks English and Spanish. Specialists address both physical and spiritual needs of each customer, help them improve both physical and emotional health.
Address: 425 Vernon St, Oakland, CA 94610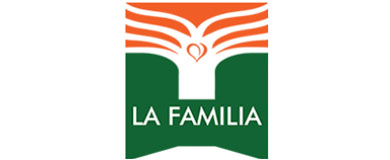 More Information on LaFamiliaCounseling.org
The following services are available in La Familia:
Group and individual counseling;
Crisis intervention;
Medication-assisted treatment;
Drug testing;
Educational activities;
Social/recreational activities;
Transitional living help.
For young patients, aged 12-21, the rehab offers separate programs with multi-cultural, compassionate services and serious community involvement.
As its name suggests, La Familia creates homelike atmosphere and strives to make treatment comfortable for everyone. It encourages personal growth and helps patients overcome all problems leading to addiction.
The rehab functions thanks to donations, so many services can be obtained for a fraction of their cost or even for free. Customer reviews haven't been found, so we recommend doing your own research additionally.
23. Jericho Project
Being founded in 1995, Jericho Project focuses on treating chemically dependent customers with criminal behavior. They address the core issues behind addiction: social, educational, vocational training, and spiritual. The process of treatment in this rehab is a real personal transformation.
Address: 430 Valley Dr, Brisbane, CA 94005
More Information on JerichoProjectCA.org
The key to successful recovery in Jericho is raising patients four major personality traits:
Self-awareness. Patients realise the responsibility for themselves, community and environment.
Self-discipline. Customers learn to understand their feelings and develop an ethical moral value system. They can combat temptations.
Self-control. Residents learn to regulate their behavior in the face of temptations and impulses and achieve specific instinctive goals.
Self-esteem. It helps people overcome the whole spectrum of negative emotions: shame, insecurity, failure, etc.
Self-respect. Customers realize their strengths and reach emotional integrity.
The list of services in Jericho Project includes group sessions, academic courses, affective therapy, motivational and spirituality sessions. The majority of customer reviews are exceptionally positive.
24. Ujima Family Recovery Services
This rehab specializes in residential programs with evidence-based services. It accepts women with or without children and helps restore families devastated by addiction. The center provides patients with the opportunity for personal recovery and teaches them to take responsibility for their lives.
Address: 1901 Church Ln, San Pablo, CA 94806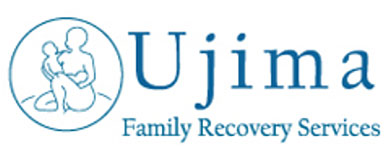 More Information on UjimaFamily.org
The list of services in Ujima Family includes:
Alcohol and Drug Education;
Peer Mentoring;
Life skills education;
Transitional housing;
Pregnancy support;
12-step support.
The maximum length of stay is 90 days and varies according to patients' needs.
The rehab collaborates with the county and other agencies to provide foster care and family support. Their educational prevention program is aimed at children and is highly recommended for families.
Ujima Family mostly serves low-income customers, so their services are financially accessible to everyone.
25. Westside Community Services
Founded in 1967, the rehab puts focus on community control fo services. They give referrals to different services and offer a wide assortment of programs: hospitalization, outpatient and residential treatment, emergency help, consultation and education. This center aims at helping people with low income, families impacted by addiction and other vulnerable categories of patients.
Address: 1153 Oak St, San Francisco, CA 94117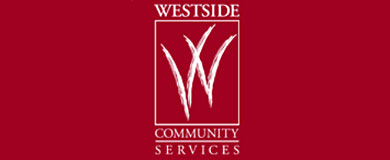 More Information on Westside-Health.org
Those who need long-term recovery options should try assertive community treatment: it is based on intensive case management that is traditionally served in hospitals and locked facilities. The average duration of this program is 12 months.
The following services are included in programs:
Life skills development;
Medication-assisted treatment;
Coping skills;
Trauma-informed treatment;
Individual and group counseling;
Treatment of co-occurring disorders.
Westside Community Services is a great choice for families, teens and individuals impacted by any type of addiction (alcohol, drugs, prescription meds, etc), including people with HIV/ADD.
26. Sutter Health
Sutter Health is a multidisciplinary clinic that deals with various issues, including behavioral problems, such as eating disorders, anxiety and substance abuse. Throughout the course of treatment, patients work with experienced case managers and therapists. Several treatment modalities are available, including intensive outpatient care, partial hospitalization and group counseling.
Address: 100 S San Mateo Dr, San Mateo, CA 94401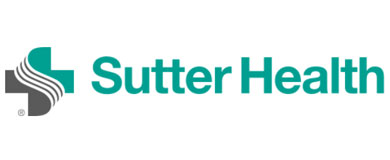 More Information on SutterHealth.org
What to expect from outpatient treatment in Sutter Health?
Individual and group therapy;
Family and relationship therapy and education;
Recreational therapy (pet therapy, art therapy and drama therapy);
Relationship building education;
Assessment and psychological testing.
Since addiction usually goes hand-in-hand with other psychological disorders, specialists of Suffer Health strive to detect those issues and eliminate them. They can resolve to services of other hospital departments and opt for occupational therapy, electroconvulsive therapy, psychiatric services and so much more.
The hospital accepts some insurance plans but they should be verified. Customer reviews are mixed, so you may consider doing your own research.
27. Foundations San Francisco
The rehab offers compassionate and comprehensive treatment for people with mental health disorders and substance abuse issues. The multidisciplinary team helps patients overcome all issues that cause addiction. The duration of their flagman outpatient program is not limited.
Address: 1700 Montgomery St Ste 435, San Francisco, CA 94111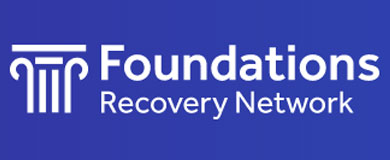 More Information on FoundationsRecoveryNetwork.com
The intensive outpatient program is not limited by counseling only. It's quite extensive and includes:
Masters-level therapists and clinical psychologists;
Medication-Assisted Treatment;
Skills development for relapse prevention;
Trauma-informed treatment;
Creative Therapy;
Yoga Recovery Therapy.
Since this center is located in premium facilities in downtown San Francisco, it's a great option for people who won't want to go far and need highly convenient conditions. It's the best choice for holistic recovery experiences.
Foundations San Francisco is accredited by The Joint Commission. It accepts Aetna, Cigna, Humana, BlueCross and other insurance plans.
28. Alcohol Addiction Recovery Place
The rehab deals with various types of addiction and provides a wide range of treatment modalities. Patients can opt for in-hospital treatment, outpatient and residential modes. In each case, the duration and contents of the program is defined after a detailed assessment. Programs can be completed in 28, 60 or 90 days.
Address: 235 Westlake Center #392, Daly City, CA 94015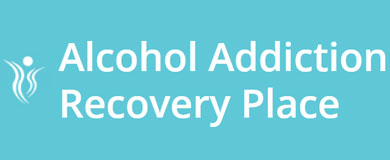 More Information on RecoveryAddictionCenter.com
What's included in treatment programs?
Group and individual therapy;
Medical services;
Detox;
12-step meetings;
Life skill training;
Relapse prevention coaching;
Treatment of mental disorders and emotional issues;
Physical activities (yoga, sports, fitness);
24/7 medical supervision and care.
In case of emergency, intervention is possible: the staff works with the entire family to modify their behaviors and teach how to help and support addicts.
Residential treatment takes place in a comfortable and fully-equipped house. Yet, no photos have been found, so we recommend doing your own research. All in all, Alcohol Addiction Recovery Place is a great choice for people in need of all-out support and access to all amenities and conveniences.
29. Magnolia Women's Recovery
This is a non-profit organization that helps families with children and pregnant women with substance abuse issues. It deals with all types of dependence. Their major goal is to help women physically, emotionally and spiritually. They provide a safe environment for healing and a highly supportive community.
Address: 17 Embarcadero, Oakland, CA 94607
More Information on MagnoliaRecovery.org
The program tackles many important issues and highlights:
Drug education;
Relapse prevention;
Case management;
Anger management;
Nutrition workshops;
Parenting skills;
Domestic violence and trauma classes;
Expressive art therapy.
Therapists and addiction experts teach women cognitive and behavioral techniques that trigger positive life changes and enable sober decision making.
The residential center for women offers all basic conveniences and amenities. Separate bedrooms for women with kids are available, as well as a fully-equipped kitchen, bathrooms, lounge zones and recreational facilities. While patients are going through recovery, Magnolia center provides childcare services.
Good news: women can get the majority of services for free or for a very reasonable cost. There are almost no customer reviews found, so visiting this place in advance won't hurt – you will see the conditions and the staff with your own eyes.
30. Sitike Counseling Center
Sitike Center provides community-based counseling and education and embraces cultural and emotional needs of customers. It offers a comprehensive set of programs with the focus on female audience. Through the course of treatment, customers communicate with Dr. Stephanie Covington who utilises evidence-based programs.
Address: 306 Spruce Ave, South San Francisco, CA 94080
More Information on Sitike.org
What is included in the programs by Sitike?
Case management;
Individual and group counseling;
12-step meetings;
Parenting and child development;
Relapse prevention;
Educational classes;
Nutrition counseling.
Aside from that, patients can participate in anger management program, first offender drinking driving classes, domestic violence classes and Discover Recovery. To top it off, the center organizes random drug testing and offers services for patients referred by the court.
Specialists of Sitike center focus on mental and physical-related issues and run psycho-education group processes. Besides, customers are assisted for living skills, literacy and health care and can get the corresponding services.
The rates in the rehab are pretty affordable. There are no customer reviews to make final conclusions, so do your own research if you opt for this service.
The Consequences of Drug Addiction
Drug use causes short- and long-term harm.
In a short term, the main dangers of drug addiction are unwanted and unprotected sex, road accidents, injuries due to falls or drowning.
In the long term, the consumption of drugs and alcohol does irreversible damage to brain development, causes pathologies such as schizophrenia, depression, arterial hypertension and cardiovascular accidents. Tobacco, cannabis and alcohol increase the risk of developing cancer, pulmonary and cardiovascular pathologies.
Possible Signs
The consequences of drug use vary considerably depending on the product abused. General signs include:
Sleep problems;
Hallucinations;
Dilated or enlarged pupils;
Problems at work or school;
Financial problems, debts, requests for money;
Suspicious friends and loss of contact with old ones;
Quarrels with family;
Loss of valuable and expensive objects at home;
Untidy clothing and appearance;
Problems with teeth;
Marks on the skin, pale complexion.
How Rehab Centers Can Help
Rehab centers aim at treating addiction fully or partially. Some of them focus on detoxification and medication-assisted treatment (MAT) only. Others can provide the whole gamut of services: outpatient or residential treatment, partial hospitalization, relapse prevention, aftercare support and transitional living.
The majority of centers practice a holistic approach. That means they address physical, psychological, spiritual and emotional issues. By overcoming fears and problems underlying addiction, customers manage to combat it for good.
Main Treatment Approaches
High-quality drug treatment includes several important stages:
Detoxification helps to cleanse body of toxic substances and cease the manifestations of abstinence, or, in simple terms, eliminates withdrawal symptoms.
Medication-assisted therapy is aimed at restoring the normal functioning of internal organs, which have been impaired as a result of the toxic effects of psychotropic substances.
Inpatient and outpatient treatment is always based on individual or group psychotherapy. Evidence-based approaches help people to identify and eliminate the root causes of addiction, change the perception of the surrounding world and rethink the true values ​​of life.
The transitional stage of returning to society, where a former drug addict will be able to realize his strengths, create a happy family and do other useful things for society.
Aftercare support helps people who have returned to a full life. It combines social rehabilitation and assistance in finding a job.
Why Rehabilitation is Necessary
Drug addiction rehabilitation is an important step in addiction treatment, which allows a person to understand that a drug-free life can also be very interesting. Rehabilitation has several positive effects:
Helps a person understand the problem to refuse to use drugs without coercive action from the outside.
Encourages the former drug addict to restore normal relationships in his family, work and social circle.
Opens real prospects for building a happy future.
Makes it possible for addicts to understand themselves, determine the root of the problem, feel responsibility for oneself and loved ones, start a healthy lifestyle, return to work or studies.
Develops resistance to stressful situations.
Transition in the treatment of drug addiction is the final stage of addiction therapy using effective psychotherapeutic techniques, after which, in almost 95% of cases, there is a positive trend and a complete refusal from drugs.
At the end of the residential recovery course, former drug addicts can at any time turn to their doctor with questions. Doctors and case managers support, listen and help with solving the problem. This relationship with patients allows for a lasting effect and prevents a person from returning to addiction.
Factors to Consider When Choosing a Rehab Center
No matter which treatment modality is preferred – detox, outpatient or residential – it's crucial to pick a place with professional staff and comfortable facilities. Here's what you should take into account.
The range of services provided. Consider the activities and therapies required for overcoming addiction in your individual case. Does the rehab you've chosen provide a comprehensive set of services? Note that individual or group counseling is not enough – all-out psychological support is a must for efficient treatment. Additionally, behavioral therapies and physical exercises should be included.
Define the rehab location. Here, you should think over transportation issues and how far a patient wants to stay from friends and family. Outpatient treatment is usually organized in local offices while residential recovery should be in a tranquil and safe place.
Is it allowed to see family and friends? Some faith-based rehabs don't allow for family visits within at least a month or two, some – for the entire period of treatment. However, it's rather an exception from the rule. Typically, both private and public centers have family visits on weekends and allow for calls any day. Ask the rehab about that in advance.
Check their staff-to-patient ratio. This is a very important point because proper treatment from addiction is impossible without 24/7 medical support and spiritual guidance. The lower the number of patients, the better. As a rule, private rehabs run 6- 10-bed facilities, which means residents have enough attention from the staff. Ask a rehab about how many patients and how many specialists there are.
What's the schedule? When you're through outpatient treatment, you need to combine therapy with work and family life, so you can select the optimal timing of counseling sessions. For residential treatment, schedule is also applied: as a rule, house tenants spend time learning, being counseled, doing physical exercising, cleaning and other duties, and entertaining themselves.
What are the living conditions? When it comes to inpatient treatment, housing matters a lot. Beware of cheap and free rehabs: as a rule, their houses leave a lot to be desired. Better inspect a sober house and check what kind of bed and bedrooms it offers, whether residents can access the kitchen, personal bathroom, TV, Wi-Fi and other amenities. You can your loved one's recovery to be stress-free and smooth.
Are insurance plans accepted? Find this out in advance so that you wouldn't have to deal with bad surprises down the road. The majority of rehabs can verify your insurance online or by a phone call. If no insurance plans are accepted, probably, a rehab has a flexible pricing policy. Figure the payment method out in advance and plan your budget accordingly.