Once you realize your loved one is into substance abuse, it's time to take drastic measures. Rehab centers offer a comprehensive set of services that can help people overcome withdrawal, triggers and psychological problems. They practice a holistic approach to treatment and address all issues: mental, physical, psychological, and social.
When addiction only starts developing many people think that it's totally under their control. However, when it progresses, it starts taking a toll on all spheres of life: health, relationships, performance at work, etc. Rehab centers are the way out from dependence.
Following the drug rehab program makes it possible to complete the detoxification recovery process in a friendly, caring, and safe environment. In or list, you will find 10 rehab centers with a variety of recovery plans for teens, adolescents, and adults.
1. Jason's Retreat
Being a part of the Bakersfield Recovery Services network, Jason's Retreat offers treatment services for men with their major programs being based on a 12-step approach. The process of recovery there emphasizes individual responsibility and accountability. Customers attend AA and NA groups while studying the 12-step program and use other services.
Address: 600 Bernard St, Bakersfield, CA 93305
More Information on BakersfieldRecoveryServices.com
What's included in the list of services?
Anger Management;
Self-Esteem;
Living in Balance;
Relapse Prevention;
Early Recovery;
Vocational Classes.
The residential center serves about 30 men. They live in a two-story house with a large dining room and community kitchen. The staff helps customers with professional appointments, transportation to school, and outpatient counseling. Family visits are allowed.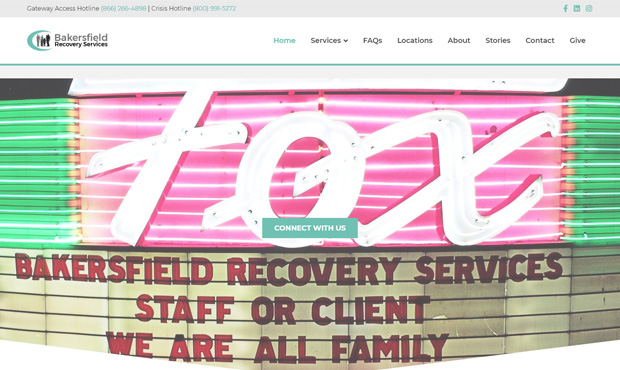 The duration of residential treatment is not defined. Once it's finished, customers can opt for transitional living and get help with vocational services. Hence, Jason's Retreat is a nice option for people who need the whole range of treatment modalities and want to transit into a normal life smoothly.
Note that Bakerfield Recovery Services work only with Brand New Day's insurance plans. No private insurance plans are accepted.
2. Bakersfield Behavioral Healthcare Hospital
The hospital offers an inpatient program for chemically dependent people and a medical detox treatment program. They provide a comprehensive range of services and help people go through withdrawal and hard beginning of treatment.
Address: 5201 White Ln, Bakersfield, CA 93309
More Information on BakersfieldBehavioral.com
After a thorough medical assessment of mental, physical and psychological help, each patient is given an individual treatment plan.
It includes:
Medical detoxification by a licensed professional;
Individual and group counseling;
Dual diagnosis;
Behavioral health treatment;
Family therapy;
Mindfulness.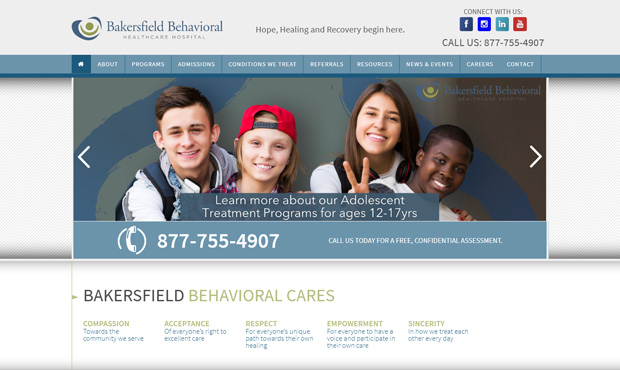 All in all, this hospital is suitable for people who need to start with detoxification and proceed to counselling services smoothly. The duration of treatment is defined personally, and patients can count on a personal approach.
Bakersfield Behavioral Healthcare Hospital accepts most insurance plans, as well as cash payments. Customer reviews are mixed, so we recommend talking to the staff members to decide whether their attitude is agreeable.
3. Aegis Treatment Centers
Aegis Center provides general outpatient treatment and medication-assisted therapy. It runs groups for patients with different needs, for example, services for pregnant, gender-specific counseling, or culture-specific groups.
Address: 1018 21st St, Bakersfield, CA 93301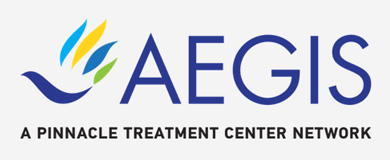 More Information on PinnacleTreatment.com
The list of services in Aegis Treatment Centers includes:
Cognitive-behavioral therapy;
Relapse prevention;
Life skills classes;
Evidence-based practices;
Group and personal counseling;
Peer support groups;
Stress and relaxation techniques.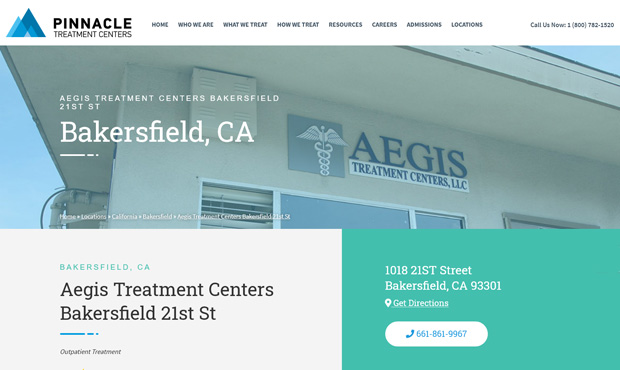 Thanks to 30+ years of experience, this center helps a lot to patients even with the most serious mental health disorders. It's recommended for people who need to prevent relapse or early addiction. Aegis is a nice solution when you're in search of quality counseling for a reasonable price.
Aegis Center accepts different kinds of insurance (Medicare, Magellan, Blue Cross, Blue Shield, Optum, Tricare, and others). Customer reviews are mostly positive, people are satisfied with the quality of treatment.
4. Legacy Village
Legacy Village offers outpatient and residential treatment for people experiencing different types of addiction: drugs, alcohol, prescription medications, and so on. Adult men and women are accepted for the program. Legacy Village has a well-structured program that includes various treatment modalities and is performed by a multidisciplinary team.
Address: 1620 Oregon St, Bakersfield, CA 93305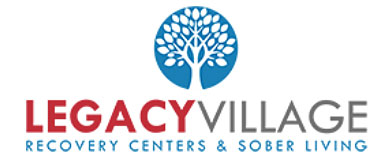 More Information on LegacyVillageLLC.com
The process of treatment starts with 3 days of personal meetings with a mental health clinician, substance abuse counselor, case manager, and recovery tech. Also, customers participate in such activities as:
Goal setting;
Symptom management;
Coping skills;
Recreation therapy;
Recovery planning;
Stress reduction skills.
Once the residential program is finished, customers can opt for sober living. At this stage of recovery, they can get vocational skills, learn to cope with stress and cravings and start a fulfilled life. Self-sufficient patients always end at this stage. However, Legacy Village also offers aftercare support and outpatient services, such as counseling.
Legacy Village is accredited by The Joint Commission. It accepts some insurance plans (they should be verified on the website). Customer reviews are all 5-star ones, people like this place.
5. Aspire Counseling Services
This is a behavioral health treatment center that provides short-term stabilization of psychiatric symptoms and helps people begin to live a self-sufficient, independent life. The average length of the program is 12-15 weeks but it's customized according to the results of the assessment.
Address: 8307 Brimhall Rd Ste 1705, Bakersfield, CA 93312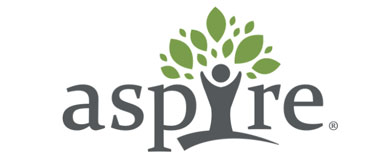 More Information on AspireCounselingService.com
What's included in their programs?
Dual diagnosis;
Individual and group therapy;
Mental health treatment;
Art As Therapy;
Certified Pet Therapy;
Trauma-Conscious Yoga Practice.
Note that each treatment group is limited by 10 people, so each customer gets enough attention from healthcare providers. Also, there are adolescent programs available (ages 13-17). Aspire Counseling Center is recommended for people in search of quality outpatient care.
Aspire is accredited by the Joint Commission and accepts most insurance plans (Magellan Health, Beacon, Blue Cross, Anthem, Optum, etc). Customer reviews are exceptionally positive, and people say that the staff members are caring and understanding.
6. Synergy Recovery Services
This is a wellness center that helps people recover from different health disorders and get their life back on track. Although the center offers beauty and SPA programs mostly, it can be a nice choice for those who have just finished treatment programs and need to continue recovery. Synergy center helps people with all kinds of addictions (drugs, alcohol, prescription medications, eating disorders).
Address: 7910 Downing Ave Suite 100, Bakersfield, CA 93308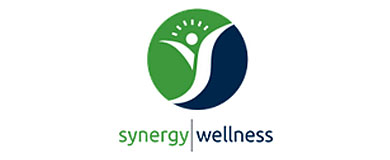 More Information on SynergyWellnessCenter.com
The treatment process takes place in a comfortable, non-judging atmosphere. The team combines counseling with medication treatment, which allows reaching the best results. Each treatment program is customized and includes such services as:
Individual and group counseling;
Medication-assisted treatment;
Family therapy;
Meditation and mindfulness;
Coping skills teaching.
Since all services are provided on an outpatient basis, treatment in Synergy center can be combined with work and family life. Since research-driven techniques are used, patients can rest assured about the quality of treatment they get. Besides, they will visit a mental health specialist and psychologist while being through the course of treatment, so recovery programs are always adjusted according to the dynamics.
Synergy Recovery Services accepts all major insurance plans. They can be verified online.
7. Action Drug Rehabs
This rehab focuses on outpatient counseling. Its team deals with all kinds of addiction (drugs, alcohol, prescription medications) and is led by Marc Smith, an accomplished mentor. The list of modalities includes detox services, behavioral disorder treatment, outpatient services, and even residential treatment.
Address: 3801 Buck Owens Blvd #105, Bakersfield, CA 93308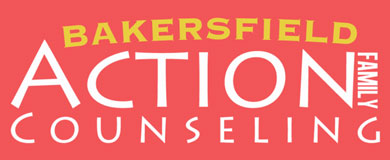 More Information on ActionBakersfieldOutpatient.rehab
There's a large multitude of groups – each addresses particular customers' needs. The treatment philosophy is based on the 12-step approach and evidence-based practices.
While working with customer's psychological issues, the team also performs dual diagnosis and eliminates mental health disorders. Hence, this rehab is recommended for those who need quality outpatient treatment without overpaying.
The counseling facility in Bakersfield is very neat and clean. It has enough space for small and large groups. The rehab is accredited by JCAHO and ADP. Customer feedback is great, most customers agree that programs there are efficient and insightful.
8. Mental Health Systems – Casa Aurora
Casa Aurora is is a Custody to Community Transitional Reentry Program (CCTRP) for people how have maximum 2 years left of their sentence. The program features a gender-specific approach. Housing and maintenance are provided. During the stay, customers have their legal and behavioral issues addressed by specialists.
Address: 1932 Jessie St, Bakersfield, CA 93305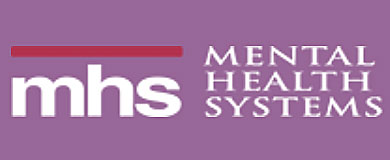 More Information on MHSinc.org
The list of provided services is impressive:
Dealing with co-occurring disorders;
Physical, dental, and mental health;
Trauma Treatment;
Aftercare plans and program orientation;
Cognitive skills classes;
Relapse prevention;
Family-focused services;
Recreation activities.
This program is recommended to people who have problems with both legal system and addiction. They can get comprehensive care and go through the recovery process with minimal stress.
There's no payment information – it should be requested in person. Customer feedback is scarce.
9. Oxford House Golden Empire
This rehab addresses all kinds of addiction, be it alcohol, drugs, prescription medications, etc. They run a network of sober houses that feature all basic amenities. Patients live in small groups (up to 12 people in one facility), form communities, and support each other. Specialists come up with an individual approach for every customer.
Address: 1816 Hughes Ln, Bakersfield, CA 93304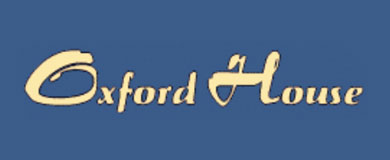 More Information on OxfordHouse.org
This rehab is rather for people in need of long-term recovery because the program duration is 1-3 years. During all this time, the customer is being helped with housing. Patients are encouraged to start a healthy and productive life.
Which services are available?
Individual and group counseling;
Evidence-based therapies;
Physical exercises;
Self-help groups;
12-step practices (AA and NA meetings);
Detoxification.
This rehab is rather for self-reliable people and those who need quality treatment for a moderate price. All payment info should be requested personally. It can also give referrals to third-party centers and services. Customer feedback is great, so this place is worth consideration.
10. The Salvation Army Bakersfield Adult Rehabilitation Center
The Salvation Army center was established over 150 years ago. It provides a holistic approach to treatment and addresses the reasons for addiction, which is the key to lasting recovery.
Address: 200 19th St, Bakersfield, CA 93301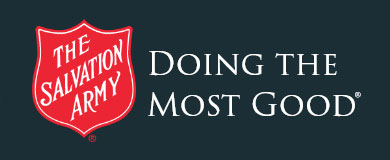 More Information on BakersfieldARC.SalvationArmy.org
The program by the Salvation Army includes a few basic components:
Eliminating addiction. Customers learn to cope with stress and triggers, they visit groups and individual sessions, get guidance, and detox if necessary.
Vocational training and social skill development. People set life goals, get help with finding a job or education.
Relapse prevention and stability. Aftercare counseling and support build a strong foundation for a sober lifestyle and lead to emotional balance. People discover the joys of sober living.
Family bonds restoration. After boosting overall health, patients focus their efforts on improving relationships with family. People stay sober for the sake of their loved ones.
Note that these services are provided for free, which is the way out for people with zero budget. Referrals are also available. Customer reviews are mixed, so future customers should weigh all pros and cons.
Possible Signs Of Addiction
How to understand that the loved one has become addicted, or the issue of substance abuse has just started?
Unnatural sparkle in the eyes and narrowing or amplification of pupils with their size not susceptible to light changes.
The conduct of someone who is addicted is totally different from their typical behavior, there is an illogical torpidity or hyperactivity, or poor coordination.
The manner of speaking might change (intonation, speed).
The skin gets pale or red for reasons unknown.
Sudden changes of mood.
Changes in sleep (a person sleeps too much or cannot rest at all).
Changes in appearance: addicts stop caring with themselves, have issues with cleanliness.
Depending on the substance that's taken, the indications of addiction can be different:
Individuals utilizing cannabis have enlarged pupils, red eyes, redness of the lips, dryness in the mouth. Addicts can be either too relaxed or too energized, they need to talk and move. Their speech gets sped up, and hunger rises.
People taking sedatives (heroin) show laziness at the most awkward minutes. They may disregard a lit cigarette, forget about what they've been told, etc. Yet, when opioid addicts can quickly take part in the discussion. Speech becomes slower, a person extends his words, can discuss one thing a few times over. At the same time, heroin addicts become well-intentioned and quiet if nothing causes pressure for them. An exceptionally obvious indication of heroin dependence is pupils – they become too small, don't react to light. The skin stays pale, however, the lips might be swollen or blushed.
Individuals taking psychostimulants are incredibly exuberant, fast in activities and choices. Can't stand still. Their speech is quick, while talking they can bounce from one subject to another They have widened pupils. If addicts have enough money to afford such drugs they can remain in this state for a few days. A few kinds of psychostimulants increment the sex drive, so people rarely use them together.
When a person uses stimulants, he or she may see hallucinations, hear voices, etc. With prolonged utilization of psychedelic drugs, addicts experience nervous problems and psychosis.
The impact of taking painkillers and antidepressants is close to the effect of alcohol. The individual's speech gets slow and tangled. A person has a dry mouth. Coordination of movements is poor. Individuals taking resting pills in enormous portions can have mental problems and see hallucinations.
How Rehab Centers Can Help
Rehab centers are designed to offer a holistic approach – a person is helped in all aspects (physical, mental, psychological, social, spiritual, vocations, etc.).
Rehab Center Is…
not just a clinic that cleanses patients. Such a place is made to provide the whole range of services from psychological counseling to acupuncture and sports.
a community where peers share experiences and support each other through the hard way to recovery.
the best option for people with all kinds of addictive behavior, be that alcohol and drug use, reliance on prescription medications, and so on.
Main Treatment Approaches
Detoxification
In most cases, treatment begins with detoxification. It's the way toward eliminating drugs and harmful substances from the body. Why is it important? While alcohol and drugs stay in the body, an individual keeps encountering their adverse consequences.
After detoxification, a person's well-being improves, intellectual capacities get reestablished, and he or she can work appropriately. Recovery customers at that point figure out how to manage issues throughout everyday life, discover the individual purposes behind their recovery, and dispose of them – those are essential parts of mental treatment.
After detoxification, people can proceed to medication-assisted treatment. It helps them maintain sobriety, control cravings and finish the withdrawal.
Inpatient Treatment
Inpatient kind of recovery is likewise called "clinical". It incorporates the accompanying services:
Assessment. Prior to being conceded for inpatient therapy, an individual goes through clinical evaluation. Experts define his physical, physiological, and mental issues, give treatment proposals, decide upon the optimal duration of recovery, services, and modalities that would be efficient.
Medication-assisted treatment. People are given drugs that eliminate withdrawal symptoms and suppress cravings.
Proof-based therapies can be both physical and mental. They assist patients with disposing of bad habits and changing their conduct.
Generally speaking, inpatient treatment requires an individual to remain in a clinic for a couple of days or half a month. During this time, all acute symptoms of addiction and withdrawal get addressed. Then a person is ready for long-term residential treatment.
Residential Treatment
Residential recovery is aimed at treating physical, mental issues and psychological conflicts, securing of family and social abilities, improvement of capacities, full integration into society. Residential treatment incorporates a wide range of practices and modalities for reaching the best results.
Recovery is likewise pointed toward reestablishing or improving the wellbeing and crucial elements of the body, recognizing and enacting compensatory abilities, giving conditions to get back to typical life, relapse prevention and coping skills development.
It might include the following services:
Individual and group therapy;
Fundamental life abilities;
Relapse prevention learning;
Exercises and workshops;
Active tasks, sports, wellness, yoga.
The rundown of services is broad and can continue forever.
There's one more thing worth mentioning – facilities. Typically, recoveries feature private and semi-private rooms, restrooms, TV and WiFi, a kitchen, meeting rooms, and sports grounds. Extra accommodations can be found in more expensive houses.
Residential treatment also takes place in sober houses. Patients stay there for a while – the length of treatment endures from 3 weeks to a year or more. It relies upon the patient's needs and the peculiarities of addiction.
How To Pick A Recovery Community
The choice of rehab for treatment depends on different aspects. You should pay attention to several crucial aspects.
Is the center licensed to offer specific types of assistance and treatment alternatives?
Accessibility of qualified experts (analysts, psychotherapists, addictologists, specialists, mentors, caseworkers).
How organized is the program? Preferably, it ought to involve a few phases and assist patients with disposing of specific issues individually.
What might be said about assessment? Would specialists be able to decide the client's concern and offer appropriate types of treatment?
Which issues are addressed? A holistic approach is important. Ideally, the staff should deal with physical, psychological and mental issues.
When in search of residential treatment or a sober house, you ought to likewise consider:
Type of bedrooms (private, semi-private, dorm-style);
Accessibility of exercise facilities and sports grounds;
Dining room and kitchen;
Counseling rooms and offices;
Amenities and conveniences: Wi-Fi, TV, entertainment facilities.
Don't forget to check the schedule: what precisely is incorporated? Ideally, it should consolidate mental treatment with various educational activities and sporting exercises. Getting vital information about the dangers of addiction is also one of the major components of restoration. To get rid of addiction, a person should be aware of the disease.