Substance abuse and addiction go hand-in-hand. People tend to believe that it's absolutely under their control until dependence starts affecting their lives. Consequences of addiction are dreadful no matter where they manifest: in health, relationships, finances, family, etc. Dealing with it on one's own is practically impossible. It's important to get professional help and follow a structured treatment plan.
Once you realize your loved one is dependent, do not delay treatment. The sooner you start, the fewer side effects and consequences will be faced. Rehab centers help people restore their lives by addressing all aspects: spiritual, physical, psychological and social. They practice a holistic approach and provide people with a safe and supportive environment.
Following the drug rehab program makes it possible to complete the detoxification recovery process in a friendly, caring, and safe environment. In or list, you will find 20 rehab centers with a variety of recovery plans for teens, adolescents, and adults.
1. New Life Recovery Centers
New Life Recovery is a network of rehabs that provide all basic treatment modalities, such as detox, residential treatment, intensive recovery, family programs and sober living houses. Their team consists of certified CADAC counselors and psychologists. The staff practices a holistic approach and sticks to the 12-step program.
Address: 782 Park Ave #1, San Jose, CA 95126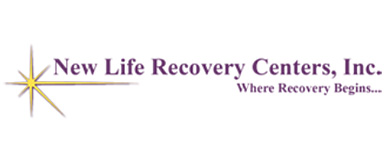 More Information on NewLifeRecoveryCenters.com
The residential treatment program is aimed at achieving long-term sobriety and making patients self-sufficient, contributing members of society. The program incorporates such services as:
Individual and group counseling;
12-step meetings (AA and NA);
Relapse prevention;
Peer to peer support;
Recreational activities;
Transitional and continuing care.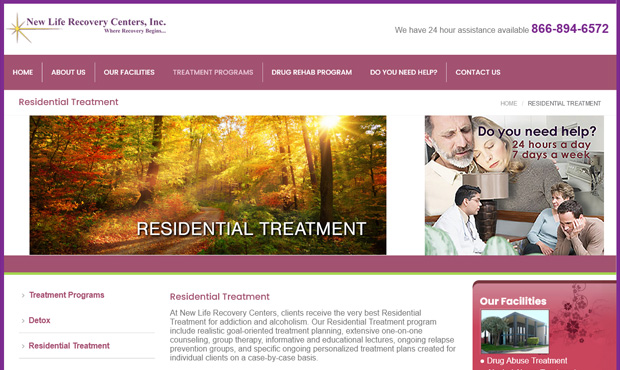 Customers live in modern, well-equipped facilities that are equipped with all necessities and amenities. They stay in private and semi-private bedrooms, have access to TV and internet, as well as recreational facilities.
New Life Recovery is licensed by the State of California, their treatment programs are accredited by CARF. They accept some insurance plans – verify yours in advance. Dozens of positive customer reviews prove that this place is absolutely worth consideration.
2. Support Systems Homes, Inc.
This center deals with alcohol and drug dependence by providing quality residential treatment. With over 25 years of experience, the organization offers an abundance of services, its team members are fully qualified and certified.
Address: 264 N Morrison Ave, San Jose, CA 95126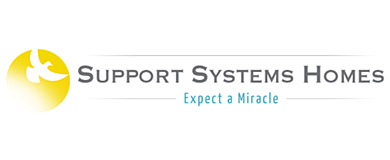 More Information on Drug-Rehabilitation.com
The residential program takes place in a comfortable house that features semi-private and private bedrooms, a fully-equipped kitchen, sports areas, recreational options and so much more. Customers also have access to advocacy services, transportation, medication monitoring, healthy snacks, and meals, as well as recreational opportunities.
Which services are provided during treatment?
Individual and group counseling;
Family therapy;
Art and music therapy;
Yoga classes;
Medication-assisted treatment;
Aftercare support;
Evidence-based therapies.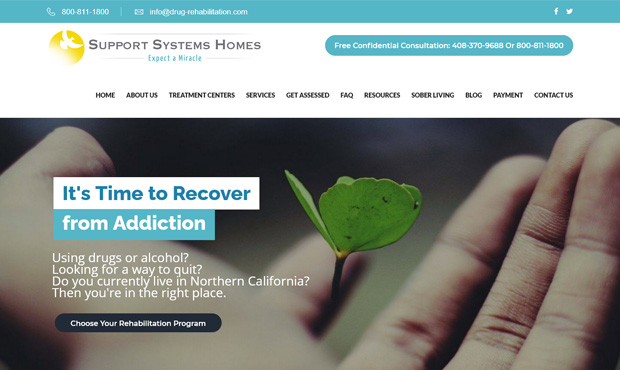 Note that family visits are allowed on Saturdays. Special events for alumni are also organized to celebrate their recovery and motivate peers undergoing treatment.
Support Systems Homes is a network that's recommended for people in search of a strong, encouraging community. Numerous customer reviews mention the outstanding facility and professional staff's skills. The center accepts many insurance plans and private payments.
3. Summit Estate Recovery Center
Summit Estate is a luxury rehab center that practices an individualized approach to treatment and a high staff-to-client ratio (3-to-1). Customers enjoy high-end accommodations and a wide gamut of treatment services. The program is based on three key constituents: holistic activities, therapeutic counseling, and a non-12-step approach.
Address: 14455 Pike Rd, Saratoga, CA 95070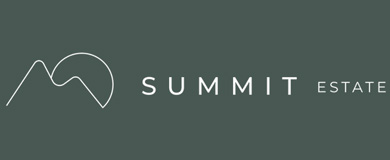 More Information on SummitEstate.com
So, what to expect from treatment in Summit Estate Recovery Center?
Personal therapy;
Group therapy;
Physical exercises with a personal trainer;
Outdoor activities and outings;
Relapse prevention therapy;
Cognitive-behavioral therapy;
Dialectical behavior therapy;
Aftercare support.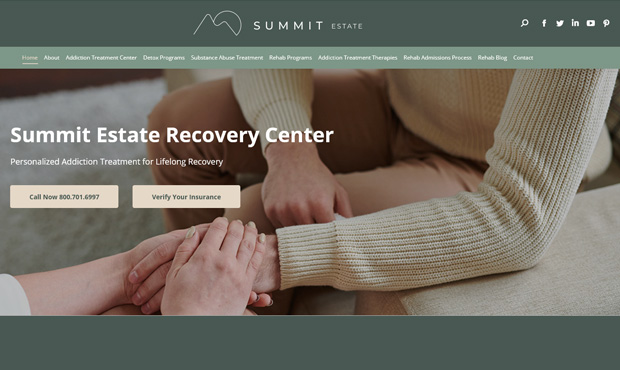 Customers are free to choose the treatment modality that suits them. It can be partial hospitalization, outpatient program (separate for men and women), Telehealth counseling, sober living program, dual diagnosis treatment, and so much more. Judging by customer feedback, the center provides quality services and has very supportive staff.
4. Muir Wood Adolescent and Family Services
Muir Wood provides residential care for teens with mental health and substance abuse disorders. Clients live in a well-structured residential setting. Their path to recovery starts with an accurate assessment of psychology, mental and physical health. The clinical team develops individual plans to ensure efficient treatment and sustainable recovery.
Address: 1733 Skillman Ln, Petaluma, CA 94952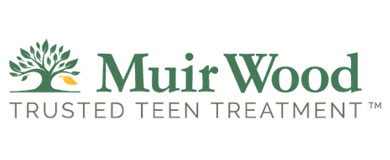 More Information on MuirWoodTeen.com
As far as the rehab's capacity is highly restricted, the program is individualized – each teen gets help with solving all issues (depression, anxiety, low self-esteem, trauma, etc.).
There are separate programs for boys and girls. Which activities are they involved in?
Individual and group counseling;
Mental health treatment;
Evidence-based therapies;
Education and strong academic support;
Continuing care;
Family counseling;
Dual diagnosis;
EMDR;
Gender-specific classes and education.
This place is highly recommended for teens with addictive behavior, problems with peers and school, and various mental health disorders. This rehab can help them rethink all negative attitudes and restore relationships with family.
Muir Wood is accredited by The Joint Commission and numerous organizations. Customers are mostly satisfied with the facility and staff.
5. Wellness Retreat Recovery Center – Luxury Addiction Treatment in San Jose
This drug rehab allows customers to focus on recovery and get away from triggers and everything that hinders self-control. They offer outpatient and inpatient treatment modalities, focus on education and individualized treatment plans. Thanks to the holistic approach, customers manage to overcome their physical, psychological, mental, and emotional issues. The center deals with substance abuse and prescription medication addiction.
Address: 10615 Crothers Rd, San Jose, CA 95127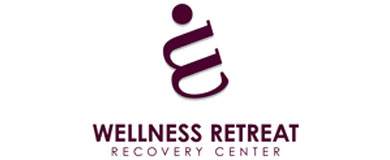 More Information on WellnessRetreatRecovery.com
What is included in the programs by the Wellness Retreat?
Individual counseling;
Detox;
Cognitive-behavioral therapy (CBT);
Dialectical behavioral therapy (DBT);
Group counseling;
Communication skills classes;
Family therapy;
Holistic therapies (yoga, meditation);
Dual diagnosis.
Wellness Retreat Center accepts adults and senior patients. It's a nice choice for both short- and long-term recovery. They offer comfortable and well-furnished facilities for clients to enjoy the recovery process and have unlimited access to necessary resources.
Wellness Retreat is certified by the Joint Commission. It accepts insurance plans – they can be verified online. The feedback-based rating is above average.
6. Second Chance Sobriety Homes
This is a network of sober houses that provides living facilities for people and a range of basic services and amenities. During the process of recovery, a person works with a multidisciplinary team of therapists, counselors and other specialists, as well as house managers. There's no obligation to complete treatment prior to entering a sorer house. The average stay is 3-6 months.
Address: 2874 La Jolla Ave, San Jose, CA 95124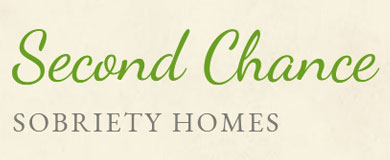 More Information on SecondChanceSobriety.com
What does treatment in Second Chance include?
Drug and alcohol testing;
12-step meetings;
Communicational classes;
Group therapy.
While living in sober houses, residents should abide by a schedule and a curfew. Overnight passes might be granted to those who don't relapse and behave well. Customers are responsible for keeping the house clean and in order. They receive small housekeeping tasks.
All admission fees can be disclosed upon request. The payment policy is quite agreeable and flexible.
Second Chance is a great option for customers who need transitional living and are already self-sufficient enough to live without 24/7 help from counselors and case managers. Customer feedback is exceptionally great – people are more than satisfied with their experiences.
7. The Camp Recovery Center
This rehab helps customers struggling with addiction and mental health disorders. The team uses clinically proven therapies and holistic treatment modalities to eliminate the reasons of addiction, which creates the foundation for long-term sobriety.
Address: 3192 Glen Canyon Rd, Scotts Valley, CA 95066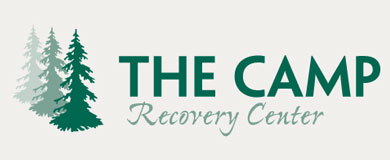 More Information on CampRecovery.com
The program for adults starts with a proper assessment and development of an individual treatment plan. The team of professionals offers the following services:
12-step meetings;
Individual and group counseling;
Cognitive-behavioral therapy;
Chemical dependency education;
Sober recreational activities;
Continuing care and relapse prevention planning;
Family therapy;
Meditation and yoga;
Spiritual development;
Expressive therapies;
Relapse prevention workshops;
Creative expression;
Psychological education;
Aftercare.
This rehab will be equally efficient for families and single customers, both adults and adolescents. It emphasizes the quality of services and community support.
The Camp Recovery Center accepts many widespread insurance plans (Aetna, Cigna, Humana, Optum, Blue Cross, and more). Customer reviews are different, so is the customers' experience.
8. BAART Programs San Mateo
The rehab helps patients with opioid use disorder by offering quality medication-assisted treatment (MAT). The staff uses an evidence-based approach and FDA-approved medications (methadone, buprenorphine, Suboxone) to relieve symptoms during withdrawal. Aside from detox, patients also receive counseling and treatment planning. Personalized case management and relapse prevention are also available.
Address: 795 Willow Rd Bldg. 332, Menlo Park, CA 94025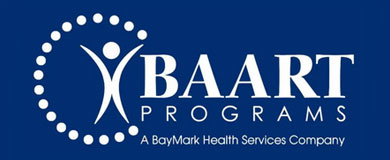 More Information on BAARTPrograms.com
The average duration of the detoxification program is 21-30 days. While being treated in BAART programs, patients:
Change their behaviors and thoughts that affect their lives.
Develop tools to restore relationships.
Nurture a positive mindset.
Learn new coping mechanisms without using past negative behaviors.
Understand how addiction works and how to prevent relapse.
Become productive members of society.
Customers are also free to participate in AA and NA groups if that helps them achieve desired goals.
This rehab can be the first stepping stone on the way to recovery. Patients in need of quality detox with a mixture of support services should opt for BAART Programs.
Note that the center accepts many insurance plans, including Medicare Part B. Customers are mostly satisfied but some services leave a lot to be desired.
9. Bright Future Recovery
Bright Future Recovery is a family-oriented drug and alcohol detox center that's aimed at helping people undergo withdrawal with minimal stress and painful symptoms. The center provides detox, intervention and aftercare support services, so it's recommended for patients seeking quality outpatient treatment.
Address: 485 Fairway Dr, San Jose, CA 95127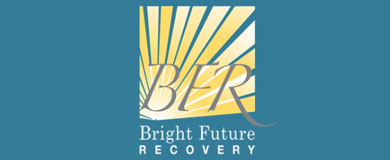 More Information on BrightFutureRecovery.com
What to expect from treatment in Bright Future Recovery?
Individual and group counseling;
Holistic therapies (massage, meditation, yoga);
Massage;
Gym and sports;
Emotional intelligence classes;
Equine therapy;
Evidence-based therapies.
This rehab provides quality care and individualized case management, so it's a great option for starting treatment. Upon finishing stress-free detox, patients can be referred to third-party rehabs for further recovery. Also, there's a Teen Only House that's recommended for younger patients: it offers sports facilities and numerous recreational options.
Bright Future Recovery is accredited by the Joint Commission. It accepts widespread insurance plans (Aetna, Health Net, Anthem and others). No customer reviews were found, so a little bit of extra research won't hurt.
10. Support Systems Homes Inc.
This is an affordable residential rehab that deals with alcohol and drug dependence. Since the center has been around for over two decades, it managed to help thousands of addicts already. It offers individualized treatment plans, so the duration of treatment is not limited. Evidence-based methods help the team to achieve the best outcomes while diminishing withdrawal symptoms and stress in customers.
Address: 1202 Meridian Ave, San Jose, CA 95125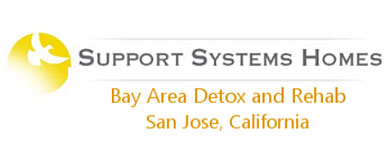 More Information on SupportSystemsHomes.com
What's included in the residential program by Support Systems Homes?
Legal advocacy;
Counseling (group and individual);
Personal recovery planning;
Transition planning;
Medication monitoring;
Family programs;
Free meals;
Aftercare.
Customers of this rehab can count on any help – the community is very supportive. One of the biggest advantages of Support Systems Homes is that residents have enough personal time and space. They are free to communicate with family members and live in a calm sober environment. Also, customers can have an AA/NA sponsor or a temporary sponsor within 15 days of entering the recovery home. Extra services are also available.
The rehab accepts most private insurance plans. Judging by customer reviews, people are more than satisfied with the staff and services.
11. West Coast Recovery
Being established in 1999, West Coast Recovery offers a CARF-certified program They offer detox, outpatient treatment, and sober living programs for adults (men and women). The team practices the 12-step approach to treatment.
Address: 5669 Snell Ave #427, San Jose, CA 95123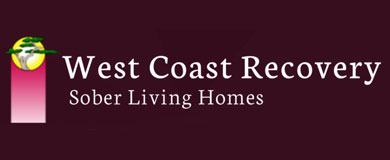 More Information on WCRecovery.com
The following services are available in West Coast Recovery:
12-step meetings;
Random drug and alcohol screening;
Relapse prevention;
Family counseling;
Volunteer work;
Exercises.
While living in the sober house, patients should abide by the schedule and participate in various group activities. They stay responsible for their own bedding, clothing and toiletries. Facilities are clean and furnished with all basics and necessities. West Coast Recovery is a nice option for people with a limited budget.
Rates and the cost of the program are moderate, but exact information should be requested personally. The rehab accepts all kinds of payments, including several insurance plans.
12. First Step
First Step is a residential rehabilitation program that offers a comprehensive gamut of services for a safe and comfortable recovery. They deal with various types of addiction, including alcohol, drugs, and prescription medications. The place helps people who are capable of self-care and motivated to participate in intensive treatment. Both men and women are accepted (age does not matter).
Address: 795 Willow Rd, Menlo Park, CA 94025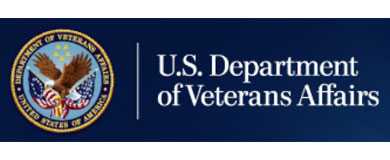 More Information on PaloAlto.va.gov
What's included in the residential program?
Detailed assessment;
Psychological education;
Cognitive-behavioral therapy;
Dialectical behavioral therapy;
Motivational interviewing;
Acceptance and Commitment Therapy (ACT);
Aftercare groups;
Relationship building classes.
While helping patients struggling with addiction and cravings, specialists also define their mental health disorders. When the major reasons of addiction are found, it becomes easier to eliminate dependent behavior.  Once customers finish the residential program, they are encouraged to continue outpatient treatment by attending groups.
First Step is recommended for people seeking affordable treatment and qualified psychological services.
13. Advent Group Ministries
The rehab provides a residential recovery program that creates a clean and sober environment for addicted boys and girls. The staff provides necessary tools and conditions for maintaining sobriety in a long run. The residential program is built on evidence-based and gender-specific practices.
Address: 90 Great Oaks Blvd #108, San Jose, CA 95119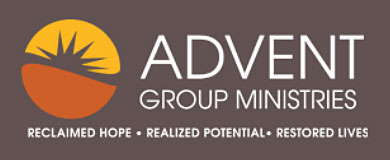 More Information on AdventGM.org
The treatment in Advent Group Ministries includes:
Group counseling;
Recovery assignments;
Skills training (life skills, independent living, vocational and social);
Schooling;
Recreational therapy;
Individual and family therapy;
Twelve-step meetings;
Short and long term options;
Clean, drug-free, and attractive environment.
The multidisciplinary team strives to raise awareness about addiction and help residents understand the dangers of dependence. Those who don't need residential treatment may opt for the Step Up! Outpatient program – it consists of prevention services and counseling sessions.
Advent Group Ministries is fully certified and licensed by the state. It accepts cash, credit card payments, and insurance plans. Customers are mostly content with services.
14. TherapyWorks
This is a multidisciplinary center that provides numerous therapeutic services for people with different health issues, including addiction. TherapyWorks accepts adults, adolescents and teens, as well as entire families. The focus is put on counseling, so this is a nice option for those in need of outpatient services.
Address: 334 Village Ln, Los Gatos, CA 95030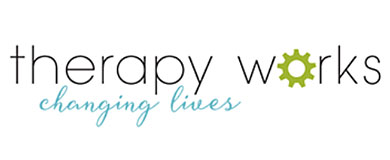 More Information on MyTherapyWorks.com
Which types of issues does the team of TherapyWorks address?
Anger management;
Depression and anxiety;
Domestic violence and family conflicts;
Suicidal tendencies;
Traumatic experience;
Work and life balance;
Eating disorders;
Co-dependency.
Both group and individual counseling sessions are available. The schedule is published on the official website and all meetings should be appointed. Customers can visit the office in person, or order online counseling.
TherapyWorks is a nice option for quality outpatient treatment. It can help people get rid of the issues that cause dependence. Besides, TherapyWorks aims at raising awareness about addiction dangers by providing educational resources.
The rehab accepts self-payments and insurance plans. All customer reviews are 5-star ones, clients are satisfied with the facility.
15. Parisi House on the Hill Administrative Offices
This rehab helps women to break free from the circle of addiction and regain control over their lives. This is a residential rehab that accepts female patients with babies and young children. The list of its programs includes residential treatment, child development, Celebrating Families, and aftercare support. Each woman is guided through recovery by a case manager and follows an individual treatment plan.
Address: 9505 Malech Rd, San Jose, CA 95138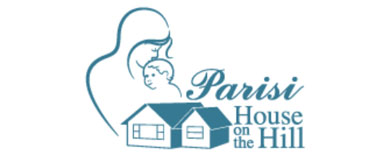 More Information on ParisiHouse.com
Residential treatment lasts up to 6 months depending on the patient's needs. It consists of such services as:
Individual and group meetings;
Violence prevention;
Parenting classes;
Goal setting;
Anger management;
Nutritional education.
While living in the sober house, women share cooking and cleaning duties, which helps them learn life skills while focusing on recovery. The clients' kids attend classes where they learn and overcome developmental delays. Besides, moms and kids participate in various entertainment activities, which brings them closer together.
The living facility is big and comfortable enough. It features everything necessary for a healthy recovery, including private bedrooms, two large kitchens, family rooms, laundry, and playgrounds.
Note that Parisi House functions thanks to donations, so customers can get some services for free.
16. Free At Last Community
Free At Last was founded in 1993 to provide the community with the necessary resources and support for people with addiction. The programs by this rehab help people stabilize their health and life, reunite with families and build necessary skills.
Address: 1796 Bay Rd, East Palo Alto, CA 94303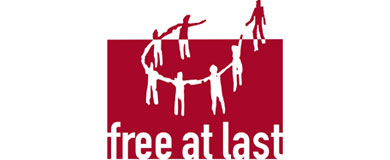 More Information on FreeAtLast.org
The list of programs is quite extensive:
Prevention and Street Outreach Program;
Drop-in Center (12-step meetings and communication);
Outpatient drug-free programs;
Residential treatment for men and women;
DUI First Offender Program;
Traditional clean and sober living.
Note that some programs are available for the Spanish-speaking community. Residential treatment for women with kids is possible: their kids will be taken care of during the recovery period. People with HIV/AIDS are also accepted.
The rehab provides shelter, medical services, and mental health counseling for all customers who need it. All in all, this is a great place for people with a limited or no budget, or those in desperate situations.
Free At Last is a non-profit organization that accepts donations, so many services can be received for free. Reviews in Google prove that this facility is worth consideration and people have great experiences.
17. Addictions Institute
This organization was established by Dr. Stephanie Brown. It provides a comprehensive treatment of all addiction problems. The rehab team consists of licensed specialists only, so patients don't have to worry about the quality of services. Note that addictions institute addresses all kinds of addiction: alcohol, drugs, prescription medications, eating disorders, and so on.
Address: 445 Burgess Dr # 150, Menlo Park, CA 94025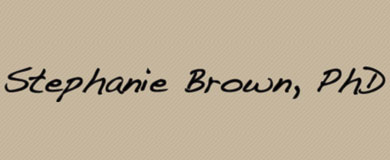 More Information on StephanieBrownPhD.com
What to expect from treatment in Addictions Institute?
Individual, couples, family & group therapies;
Family counseling;
Classes for codependent people;
Individualized assessment & diagnosis;
Treatment planning;
Ongoing clinical consultation groups;
Mental health treatment.
Note that the institute works with both individuals and corporate clients. It provides counseling for prevention and aftercare, as well. Besides, Dr Stephanie Brown organizes lectures and educational sessions concerning addiction and ways of treatment. Thus, Addictions Institute is a nice choice for those who need quality counseling services and consultations. Also, customers can get referrals to third-party rehabs and counselors.
18. Our Common Ground
Since 1988, Our Common Ground provides various programs for adults struggling with addiction, withdrawal, and recovery issues. The rehab creates a warm and supportive environment for single customers and families. The recovery process starts with a detailed assessment of patients' mental, physical and psychological health – it allows developing an individual program.
Address: 2560 Pulgas Ave, East Palo Alto, CA 94303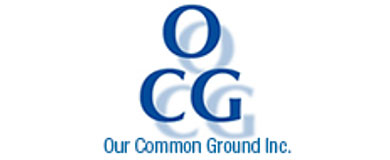 More Information on OCGWorks.org
Which kinds of treatment modalities are available?
Short-term residential (30-120 days);
Day treatment;
Outpatient;
Recovery residence;
Transitional housing.
There are several residential facilities, so patients can choose a convenient option. Sober houses include private and semi-private bedrooms, kitchens, counseling rooms, recreational facilities, and all other basic amenities. Note that people from the Spanish-speaking community are also welcomed.
Our Common Ground is accredited by CARF. This is a non-profit organization that accepts donations, but many services are paid. However, they can be covered by private insurance. Customer feedback is exceptionally good but there isn't much information, so potential customers should make some extra research.
19. Pathway Society Inc.
Being founded in 1964, Pathway Society offers various inpatient and outpatient programs for people with different types of dependence – alcohol, drugs, and prescription medications. The safe and supportive environment created by the team promotes personal growth and health.
Address: 1530 The Alameda UNIT 301, San Jose, CA 95126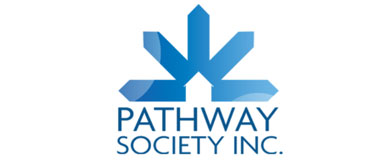 More Information on PathwaySociety.org
Residential treatment takes place in two inpatient facilities:
Pathway House has a 65-bed capacity and is located in downtown San Jose. The house features semi-private bedrooms, recreational facilities, a counseling room, a comfortable backyard, and many other conveniences.
Pathway Society-Mariposa is a 34-bed facility for women that additionally features 6 beds for detoxification. This is a small but comfortable place that's recommended for female patients who want to stay away from triggers and everyday stress.
Aside from regular treatment programs, Pathway Society offers quality prevention services and support for alumni. This rehab is recommended for people who need a safe and comfortable place for going through the entire cycle of recovery.
Pathway Society Inc runs thanks to donations, so it's possible to get services for a fraction of their cost. Rating in Google is pretty good, but reviews lack information.
20. Outpatient Rehabilitation at El Camino Hospital Mountain View
This rehab deals with mental health disorders that cause addictive behavior. It offers both inpatient treatment and outpatient modalities. This is a nice option for people who want to undergo withdrawal safely and need psychological support because to overcome acute mental disorders. The path to recovery starts with assessment (emergency evaluation is also available). Psychiatric hold services allow for partial hospitalization for as long as 72 hours or 14 days.
Address: Old Main, 2500 Grant Rd 1st Floor, Mountain View, CA 94040
More Information on ElCaminoHealth.org
What else is available in El Camino Hospital?
Individual, group, and family therapy;
Symptom management and coping skills development;
Activity and occupational therapy;
Stress management and relaxation techniques;
Medications and medical stabilization.
All services are provided by a multidisciplinary team: qualified psychiatrists, registered nurses, social workers, occupational therapists, and other mental health specialists. Upon discharge, patients get an individual aftercare treatment plan that allows maintaining sobriety for a long time. Customer reviews are mixed, but patients praise the new section in the hospital because it's very neat and comfy.
Possible Signs Of Addiction
It's easy to make conclusions when the consequences of substance abuse have not yet become dire and irreversible, before you notice serious deterioration in health (tissue necrosis, ulcers, aggressive behavior, exhaustion, etc.), before money and valuables start to disappear at home before a person leaves work and ceases to fulfill the duties of a member of the family and society.
How to recognize addiction at an early stage? Here are the signs by which you can see the developing addiction in your loved one:
Frequent and prolonged periods of depression;
Bouts of unreasonable irritability and aggression;
Withdrawal, secrecy, desire to remain alone;
Refusal to talk;
Deceitful behavior;
Sleep disturbances, problems with appetite.
When these signs appear, there is no need to hope that the problem will disappear by itself, it is necessary to act until the dependence has developed full-fledge.
How Rehab Centers Can Help
When it comes to addiction, self-treatment usually appears to be ineffective. Rehab centers create the best conditions for a full recovery. Their patients are surrounded by a supporting community, get guidance through the course of withdrawal, and learn to cope with cravings and stress.
All respectful rehab centers provide individualized treatment plans that address patients' needs and wishes. That becomes possible thanks to multidisciplinary clinical groups working there. Notwithstanding, it's essential to discover what exactly is included in the rundown of treatments and services accessible. Counseling is the primary option – it's a must-have for everyone – but it's not enough for overcoming psychological and mental problems to the full extent.
Main Treatment Approaches
Medication-Assisted Treatment
Continuous use of legal drugs replaces the effects of illegal opioids and maintains the patient's normal well-being and stability so that he can start a new life free of illegal drugs. What are the benefits of medication-assisted treatment (MAT)?
It can help a person live a healthy and contented life without the stress of seeking drugs, which means a complete change in their previous lifestyle.
MAT can be called one of the types of rehabilitation, but it's not a "traditional" psychological or social (when "chemical purity" and a long recovery process are in the first place) type. MAT begins with giving the patient a chance to quit using street drugs without a painful withdrawal. By switching to a substitute for drugs, a patient gets the opportunity to restore (rehabilitate) in society.
Once the problems with the police, work, family, and health go away, a person can undergo a detoxification course by gradually reducing the dosage of the drug substitute and complete the withdrawal syndrome with minimum pain and under the supervision of a doctor.
If a drug user has stabilized his life but not yet ready to take risks and cease substitution therapy, such support will be available to him as long as he needs it.
Detox
Detoxification doesn't really mean treatment, despite the fact that it is a fundamental piece of the recovery process. Some people mistakenly think that detox and full treatment are the same thing. However, detox only means cleansing body from toxins. If a person still has psychological problems, relapse is inevitable.
Detox is recommended at the beginning of treatment when a person needs to withdraw and stabilize well-being. As a rule, detoxification takes from a few days to one-two weeks. After that, a person can be referred to outpatient or residential treatment. This is the most efficient algorithm for recovery.
Outpatient Treatment
This type of treatment is organized in offices or in the form of telehealth sessions. It mostly consists of individual and group consultations, as well as educational part. Outpatient treatment is a nice option when:
A person is prone to addiction and wants to prevent it.
There's no opportunity to live in a sober house 24/7 – counseling-based treatment can be combined with work and family life.
A rehab alumnus wants to prevent relapse and continue getting support and encouragement.
Outpatient programs usually last 4-12 weeks and incorporate psychological sessions, group meetings (12-step, AA, NA), and educational classes. Also, there are many support programs for particular groups (gender-specific, new mothers, LGBTQ+, HIV/AIDS).
Residential Treatment
This is the most recommended option because residential treatment allows addressing all problems (physical, psychological, mental, and so on). It presupposes that patients live in sober houses for a prolonged period of time (from one month to a few years). They attend counseling sessions, abide by a schedule, stay involved in educational and recreational activities, perform house chores and build a strong community.
Residential treatment offers a holistic approach to recovery. That means the stuff works with all issues which might contribute to addiction or trigger it. The list of services provided during residential treatment might be pretty large and include:
Group and individual counseling;
Evidence-based therapies;
Cognitive behavioral therapy;
Dialectical behavioral therapy;
Family counseling;
Expressive therapy (arts, music, dancing, journalism);
Outings, camping, adventure therapy.
This list can go on and on. Each rehab has its own peculiarities and specialties. Residential treatment often appears to be the most efficient option because it allows people to restart their lives and acquire skills for controlling their cravings, triggers, anxiety, and stress.
Aftercare Support
Once treatment is finished, rehab alumni stays on his own and has to deal with stress, triggers and negative influence. Some people cannot handle it alone and relapse. According to statistics, only 40-60% people remain sober two years after treatment. After 5 years of sobriety, the chance to relapse drops to 15%. In order to maintain motivation, many former addicts continue aftercare treatment.
Relapse prevention or aftercare support is organized in the form of counseling. As a rule, people continue visiting AA and NA groups or get personal consultations with psychologists. That allows them to develop the further strategy for staying sober and solve problems in a productive way.
Conditions For Complete Sobriety
After the alcoholic solves the physiological problems with alcohol, he or she may refuse continuing psychotherapeutic therapy. Some resist and avoid in every possible way. In order to complete withdrawal from drugs alcohol, a person should:
Be persistent and aware of the need to complete treatment;
Assist doctors through the recovery process;
Get family support and relatives participating in treatment.
Ongoing psychotherapy for dependence treatment helps in many ways. A person becomes able to:
Defeat aggression and keep it under control;
Reduce anxiety;
Understand, appreciate and open up personal potential;
Develop self-control;
Acquire skills and abilities of an active personality;
Form the psychological objectivity of actions;
Learn to express emotions and exercise habits in a more positive way.
After finishing the complex therapy, including a psychotherapeutic method, a person starts accepting the new sober life. Anxieties and negative thoughts go away, aggressive emotions subside, and there will be no feeling that someone is trying to remake him/her. The person begins to calmly react to personal changes and rejoice.
Factors To Consider When Choosing A Rehab Center
A rehab can be chosen either by a clinic specialist (doctor), or the patient and his family. Prior to agreeing to the offered center, it is necessary to make your own research. A closer examination of the center's services, staff members and facility conditions helps avoiding typical mistakes and making the recovery process more productive and joyable.
Start with the list of services available – that's the most important aspect. In order to pick a suitable rehab center, potential customers should ask themselves the following questions:
Is the approach to treatment holistic? It means, the center team should address all patients' issues and concerns: psychological, physical, social, mental, spiritual, and so on. It's important because addiction is caused by a multitude of factors, particularly psychological and mental ones.
Are co-occurring disorders treated? The chosen center should have the option to deal with the patient's pathology. Typical co-occurring diseases include depression, anxiety, panic attacks, bipolar disorders, etc. That's what might condition dependence, so all psychological problems should be solved for reaching better results.
Are additional services provided? When your loved one agrees to residential treatment, you need to make sure that living conditions are comfortable and safe. Otherwise, a person will be exposed to bigger stress. So find out whether a rehab provides 24/7 nursing care, transportation services, chef-cooked meals, recreational options and so on. All those sum up for a positive recovery experience.
What is the patient-to-staff proportion? When there isn't enough staff, patients lack due consideration and care which diminishes the efficiency of the treatment.
Is your insurance plan accepted? A few centers work with private insurance plans, and the majority of them accept public insurances. Anyway, you need to verify your insurance plan and double-check whether it will be accepted. That will help you avoid budget exceeding down the road.
Are family calls and visits allowed? Most recovery centers make it possible for relatives to visit the patients on certain days/ hours. This is greatnfor patients who need more support.
Make sure to visit the facility to affirm your decision! Pay attention to everything: location of the facility, services, team's qualifications… Does the center seem to live up to your expectations and requirements? You or family member should see the sober house or offices to avoid disappointment later. Besides, it's a nice chance to ask the staff some questions like insurance coverage, rules, schedule, and so on
Great recovery centers don't simply purge their patients' bodies of drugs. They treat addiction on several levels. Their staff strives to understand the reasons behind chronic drug use. That guarantees efficient treatment.