When a person gets addicted, this fact almost always passes unnoticed. Dependence develops gradually, and the worst thing about it is that a rare person will admit this disease. In reality, addiction to alcohol or drugs is a serious, often relapsing, brain disease that requires professional help. This is what rehab centers were created for.
Most think that the situation is under their full control until they start facing inevitable consequences. Addiction always takes its toll on health, relationships, finances, work, and other spheres of life. If you see your loved one displaying the signs of addiction, don't meddle with treatment – find professional help.
Following the drug rehab program makes it possible to complete the detoxification recovery process in a friendly, caring, and safe environment. In or list, you will find 40 trusted centers with a flawless reputation and a variety of recovery plans for teens, adolescents, and adults.
1. Oregon Trail Recovery
The organization provides facilities for transitional living in the Portland Metro Area. It offers a supervised environment where residents get rid of the addiction, acquire valuable life skills and support each other. The duration of the program depends on the results of the assessment but in most cases, transitional living takes a few months to make sure a person is ready to become fully independent.
Address: 10600 SE McLoughlin Blvd #207, Milwaukie, OR 97222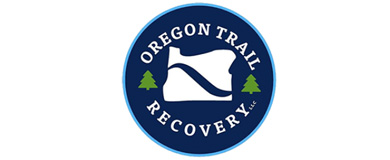 More Information on OregonTrailRecovery.com
The list of services provided in Oregon Trail Recovery includes:
Recovery-based structured residences;
Supportive, peer-driven community;
Random drug testing;
12-step meeting participation;
Group therapy;
Individual therapy;
Transportation.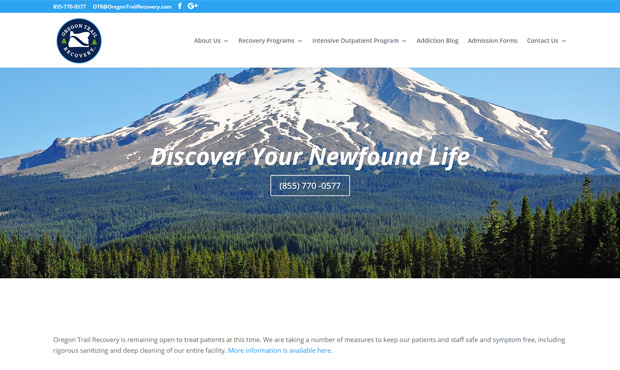 Also, Oregon Trail Recovery offers gender-specific transitional programs with a minimum 3-6 months of commitment. Aside from the above-mentioned therapy modalities, they also access Cognitive Behavioral Therapy (CBT), Motivational Interviewing, Problem Solving, Family Therapy, Mindfulness, Relapse Prevention, and Dialectical Behavioral Therapy (DBT).
The center accepts different insurance plans (the full list of supported providers is available on the side). Customer reviews in Google are mostly 5-star ones.
2. 4D Recovery
As its name suggests, 4D recovery has a multifaceted approach to treatment. In this place, the recovery is based on four major pillars: civic engagement (improvement of skills and knowledge), community centers (support of relationships with friends and family), peer monitoring (residents support and encourage each other), and recovery meetings. The duration of residential treatment is at least 90 days, and many former patients maintain their recovery for 12-18 months after leaving the sober house.
Address: 3807 NE Martin Luther King Jr Blvd, Portland, OR 97212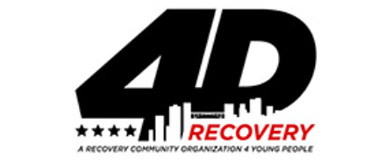 More Information on 4DRecovery.org
While living in the sober house, patients of 4D recovery visit various groups depending on the type of issues they're facing:
Alcoholics Anonymous;
Narcotics Anonymous;
Sounds of Recovery (an art-based recovery group);
Recovery yoga;
Wellness classes;
Other Recovery Groups.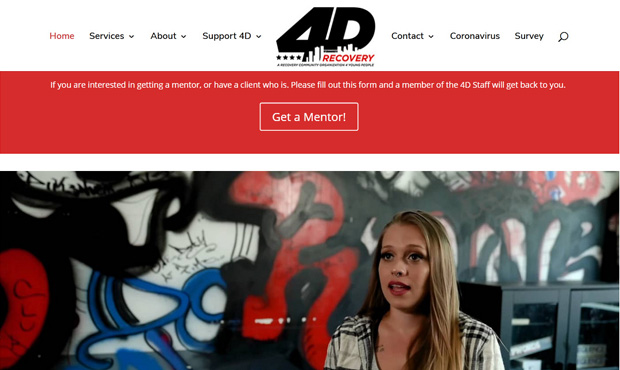 All groups are organized according to the schedule that's present on the website. All in all, a comfortable environment and well-structured program make 4D Recovery a highly recommendable organization. The majority of customer reviews in Google are highly positive: people claim that the staff is friendly, and the place leaves nice impressions only.
3. Recovery Blvd
This is a drug and alcohol rehab in Portland. It works with adult patients (18+) and families (women or men with kids) helping them to find the path to lasting sobriety. There are several major programs available: recovery for professionals, intensive outpatient (IOP), help to LGBTQ representatives, programs for young adults, and intervention.
Address: 1316 SE 12th Ave, Portland, OR 97214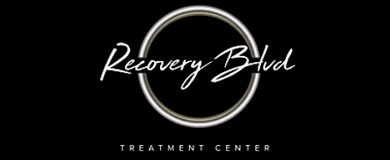 More Information on RecoveryBlvd.com
The list of services in Recovery Blvd is quite extensive:
Intensive Outpatient Programs;
Sober Living;
Classes of emotional control;
Life skills classes;
Help to LGBTQ Clients;
Probation or Court Requirements.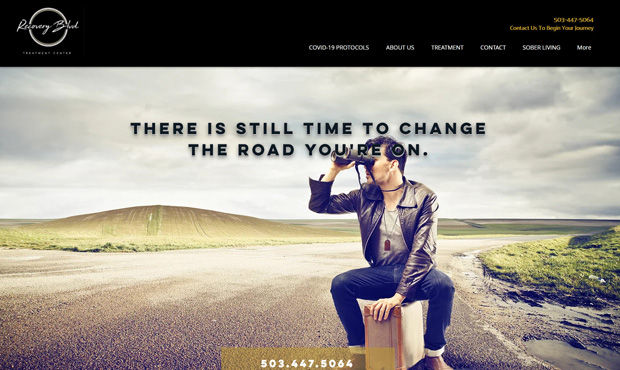 While through recovery, patients not only attend classes and counseling sessions – they participate in events and recreational activities, which encourages them to enjoy a sober life.
Recovery Blvd is a fully certified organization, it supports many private and public insurance plans (the whole list is available on their site). According to numerous positive customer reviews in Google, people love management and staff, and the programs are very efficient.
4. Taylor Made
Taylor Made offers a retreat program – residential treatment that lasts 30-90 days is based on the 12-step program. All residents emerge into a supportive, educational and safe environment with a medical/clinical program. The center accepts adult (18+) men and women. Although the pricing is high, it includes everything: meals, housing, recreational and educational activities, and transportation.
Address: 10930 SW Walker Rd, Beaverton, OR 97005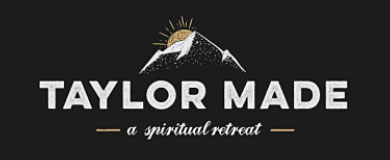 More Information on TaylorMadeRetreat.org
The 90-day immersion program includes:
12-step meetings;
NA and AA sessions;
In-house meditation and mindfulness sessions;
Yard works;
House chores as a part of occupational therapy;
Recreational activities (movies, walks, outings);
MAT;
Psychotherapy.
The residence of Taylor Made is located on the outskirts of Portland and offers all amenities and conveniences: private and semi-private bedrooms, chef-cooked meals, pond and rest zones, walking paths, recreational and meeting rooms, fully-equipped kitchen, and so on.
There's no information about insurance plans accepted because most likely, Taylor Made works with direct payments only. Customer feedback for the retreat is exceptionally positive – people are thankful for the individualized approach and comfortable living conditions.
5. New Season
This center specialized in opioid addiction and offers recovery services in Portland serving people from surrounding areas. It accepts adults older than 18 and people with HIV and Hepatitis. The detox and outpatient programs are individualized after a thorough medical assessment of the patient's mental, physical, and psychological state.
Address: 16420 SE Division St, Portland, OR 97236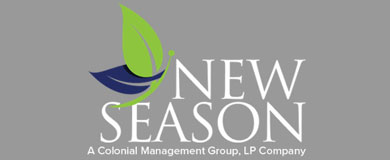 More Information on NewSeason.com
The recovery process is divided into three stages: 1) intake and initial assessment; 2) Induction phase (meditational treatment); 3) Maintenance phase.
The list of provided services includes:
Medication-Assisted Treatment (MAT) based on methadone, buprenorphine or Suboxone;
Counseling: individual one-on-one, group, and family;
Medically supervised detox;
Medical exams to ensure safety;
Convenient outpatient services;
Educational classes;
Relapse prevention.
While getting rid of cravings and withdrawal symptoms, patients of this treatment center get support from the staff and acquire life and stress coping skills, i.e. they build the foundation for future sobriety and become aware of the side effects of substance abuse.
This center is recommended for patients who need quick and efficient recovery from opioid addiction. However, it's not enough for getting rid of psychological problems – patients should consider continuing treatment in residential centers.
6. Awakenings by the Sea
You're on the lookout for a full-fledged residential treatment program? Awakenings by the Sea offers a 90-day program that's divided into several stages. It practices a holistic approach combining the treatment of body, soul, and psychology. The treatment is based on the 12 Steps program, so during their stay, clients go the full path to sobriety being surrounded by supporting peers.
Address: 1325 N Holladay Dr, Seaside, OR 97138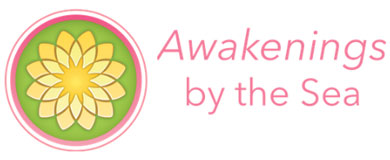 More Information on AwakeningsbytheSea.com
Patients of the center work with a team of professionals: psychologists, doctors, nursing staff, and therapists. The program includes the following treatment modalities:
Individual, group, and family counseling;
Recovery enrichment program (REP);
EMDR therapy;
12-step meetings (AA and NA);
Physical and mental health help;
Exercise and yoga;
Relapse prevention;
Aftercare support.
Also, there's a separate gender-specific program for women. The treatment takes place in The Little Yellow House and EntryWay facilities. These places offer semi-private bedrooms, kitchens, counseling rooms and halls, TV, walking paths, yoga and fitness rooms, and so on.
Awakenings by the Sea is a CARF-accredited organization. Judging by numerous 5-star reviews in Google, this is a safe place with a very efficient program and compassionate staff.
7. Crestview Recovery
This inpatient drug rehab center focuses on helping people who chronically relapse and those who deal with mental health issues. It accepts male and female adult patients. Aside from partial hospitalization and outpatient programs, there's a 90-day rehab program that incorporates the whole scope of services and living in a safe, comfortable place.
Address: 6025 SE Belmont St, Portland, OR 97215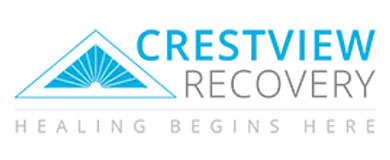 More Information on CrestviewRecovery.com
Services provided depend on the type of program one chooses. The following therapeutic modalities are used:
Individual and group therapy;
Continuing care;
Recreational activities;
Sports and fitness;
Spirituality classes and yoga;
12-step recovery;
Gender-specific programs;
Mental health disorder treatment;
Dual diagnosis.
There are four rehabs in Portland, including separate living facilities for men and women. The facilities are well-kept and comfortable enough, they provide all essentials for living.
Crestview Recovery accepts some insurance plans, you can verify your plan online on their website. There's a large number of positive customer reviews in Google with people being grateful to both staff and program.
8. CODA
The center provides three residential programs at two sites: Gresham Recovery Center and Tigard Recovery Center. The facilities are separated to provide programs for men and women. The duration of the program depends on the results of the assessment (mental, psychological, physical, medical history). Screening can also be provided over the phone. Pregnant women and women with kids are also accepted. Fathers can have their children accommodated for a weekend. While living in a sober house, patients get aware of addiction dangers and learn to cope with cravings and stress in a healthy, sober way.
Address: 1427 SE 182nd Ave, Portland, OR 97233
More Information on CODAinc.org
The list of services in CODA includes:
24-hour support and supervision;
Recovery-supportive socialization;
Connection to 12-step meetings and peer supports;
Medication-assisted treatment (MAT);
Individual counseling;
Family involvement and education;
Case management;
Transitions to other levels of care.
The recovery environment is highly structured, so patients abide by a schedule and improve their skills day by day in a flawless and stress-free way.
CODA accepts donations and provides flexible payment options. There's a bunch of positive customer reviews in Google, but no information about residential facilities, so visit and check them out in advance.
9. SLO Recovery Center
This organization deals with a wide range of substance abuse disorders (alcohol, drugs, prescription medications, etc). Their treatment is evidence-based and incorporates a holistic approach. The major focus is on mental and co-occurring diseases: this is the key to long-lasting sobriety of patients.
Address: 1122 NE 122nd Ave Suite A-200, Portland, OR 97230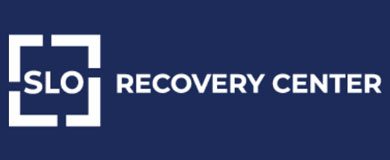 More Information on SLORecoveryCenter.com
The list of services in SLO Recovery Center includes:
Individualized interventions;
Psychiatric evaluations for mental health;
Individual sessions for mental health;
Drug and alcohol screenings and labs;
Group counseling and therapy;
Family therapy;
LGBTQ affirmative counseling;
Assertive community treatment.
On top of that, there's a huge number of disorder-specific therapies for patients with different issues: suicidal thoughts, insomnia, PTSD, and so on. Hence, center is recommended for people whose addiction is caused by psychological and mental problems.
SLO Recovery Center is a CARF-accredited center that accepts insurance plans (they can be verified online).
10. LifeWorks NW
LifeWorks NW offers a wide scope of programs for adults and young adults. It deals with addictions to substances (drugs, alcohol, and medications), gambling and other things. The center offers an individualized approach: every program is tailored to meet the clients' needs after a thorough assessment.
Address: 3655 NE Garfield Ave, Portland, OR 97212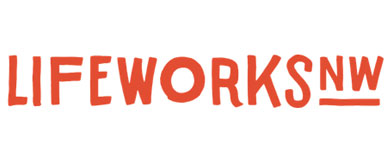 More Information on LifeWorksNW.org
The following programs should be highlighted:
REAL (Recovery, Empowerment, Achievement in Life) incorporates group and individual therapy, family counseling, case management, recovery monitoring, and care coordination.
Gambling treatment program is a combination of group and individual therapy together with addressing compulsive behavior.
New Options for Women (NOW) is an intensive outpatient program that's created for women impacted by the sex industry. Medication management is included.
DUII rehabilitation is recommended for people referred by the criminal/justice system. It includes comprehensive assessment, private counseling, group sessions, referral to community support, and education.
Programs for older adults address all types of addiction and have some age-tailored practices.
Project For Community Recovery (PCR) is a culturally focused outpatient treatment program that consists of group therapy, individual and family services, screening, and treatment planning.
Also, many programs are based on the SMART recovery approach. Every treatment plan is well-structured, and the process of recovery lasts as long as required by a situation.
11. Center of Excellence in Co-Occurring Medicine
The center team accepts adults and teens aged 13 and older. They work with doctors, nurses, and experienced psychiatry specialists. The staff focuses on co-occurring disorders (anxiety, depression, ADHD, bipolar disorder, PTSD, etc.), which helps to eliminate the primal cause of dependency. Before starting their outpatient treatment, customers can try MAT with FDA-approved drugs (Suboxone and Vivitrol).
Address: 12655 SW Center St #150, Beaverton, OR 97005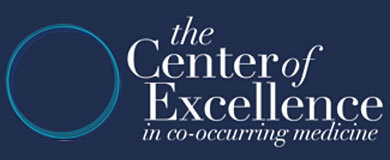 More Information on CoementalHealth.com
This center is recommended for patients who want to start with a detox followed by outpatient counseling services. They can go through the withdrawal phase in clinical settings, and proceed by being referred to psychological therapies.
The office is located in Beaverton and offers comfy conditions for treatment.
The treatment approach is holistic: it incorporates the whole gamut of services, such as:
Anger management;
Intervention;
Relapse prevention;
Motivational interviewing;
Trauma-related counseling;
Cognitive-behavioral therapy;
Mental health treatment.
Note that smoking is allowed in designated areas. However, patients getting detox services will be tested and screened for drug and alcohol use.
Center of Excellence is a fully accredited organization that accepts various insurance plans (Aetna, Cigna, Optum, Medicare, and many others). All prices are published on the website. Customer reviews are mostly 5-star: people say that the staff is caring and wonderful, and the place leaves positive impressions.
12. Providence
Providence Behavioral Health group offers inpatient and outpatient treatment modalities in the network of its clinics. It partners with licensed therapists, psychologists, psychiatric nurse practitioners, and psychiatrists. Customers can be referred to different suitable programs, get mental health resources, necessary information, and links.
Address: 9427 SW Barnes Rd #595, Portland, OR 97225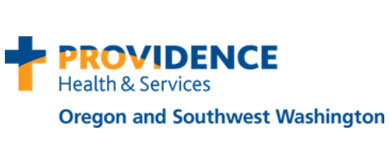 More Information on Oregon.Providence.org
There's a huge choice of great programs for people of different ages. The major substance abuse treatment program is based on:
Individual counseling;
Training of coping skills;
Relapse prevention;
Mindfulness;
Interpersonal effectiveness;
Drug screening;
Motivational interviewing.
Providence center is recommended for people seeking efficient outpatient recovery programs. It has several locations in Oregon and Southwest Washington, so it's easy to find an office nearby.
The center accepts direct payments and some insurance plans. Customer reviews in Google differ according to the place selected, so don't hesitate to check facilities in advance.
13. De Paul Treatment Centers
The organization offers an adult residential program that's aimed to help people addicted to alcohol, drugs, or prescription medications. Services are gender-specific, with male and female customers live on separate floors.
Address: 1312 SW Washington St, Portland, OR 97205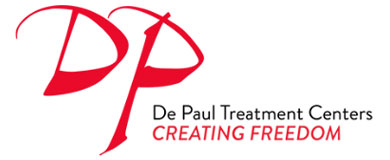 More Information on DePaulTreatmentCenters.org
The residential program includes the following modalities:
Educational classes;
Physical exercises;
Alcohol and drug awareness classes;
Recovery planning;
Life skills training;
Physical and mental health;
Dialectical behavioral therapy (DBT);
12-step meetings;
Dual diagnosis.
The residential facility features all necessities: semi-private bedrooms, shared bathrooms, kitchen, counseling rooms, lounge zones, etc. The duration of treatment depends on the results of the assessment and the patients' final goals.
According to statistics, 87% of adult residential clients are satisfied with the quality of services provided by the center. Judging by customer reviews, people are truly thankful to the devoted staff.
De Paul Treatment Centers network is accredited by CARF and accepts most insurances, including the Oregon Health Plan.
14. Addictions Recovery Center
The center specializes in outpatient services, especially individual and group counseling. However, customers can choose from an extensive list of treatment modalities: residential treatment, ARC PET program, and detox. The staff focuses on both physical and emotional well-being and encourages patients to acquire skills for a successful and sober life.
Address: 1025 E Main St, Medford, OR 97504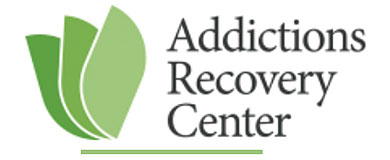 More Information on AddictionsRecovery.org
Residential treatment takes place in two facilities: Reddy House for women and new mothers, and Mason Center for men. Both houses feature semi-private bedrooms, kitchen, bathroom, laundry, counseling rooms, and other essentials.
The list of activities done during residential treatment includes:
Group and individual counseling;
Nutritional education;
Life skills;
Body image classes;
Psychological counseling;
Dual diagnosis.
It goes along with getting peer support and teaching customers personal responsibility.
Aside from that, customers can continue treatment by getting outpatient services: DUII classes, gambling addiction awareness, forensic programming, domestic abuse awareness program, mental health services, etc.
15. Serenity Lane
Serenity Lane is an inpatient hospital that offers residential treatment, as well. It takes place in a controlled environment with 24/7 medical supervision and mental support. Patients work with qualified staff (physicians, psychiatrists, counselors, case managers). All programs are individualized after clinical assessment and mental health evaluation. Primary attention is paid to co-occurring disorders.
Address: 1 Serenity Lane, 91150 Coburg Industrial Way, Coburg, OR 97408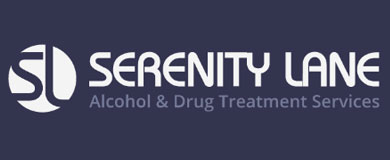 More Information on SerenityLane.org
What's included in the residential program?
In-depth clinical/mental health evaluation and support;
Medically supported withdrawal/observation (detox);
Stabilization and care planning;
Group and individual therapy;
Chronic pain management;
Education about substance use disorders;
Family program (with focus on repairing family relationships).
Also, customers enjoy peer support and closely work with an individual mentor. Upon finishing the residential program, they may get help with employment and housing.
Customer reviews in Google are mostly good, though some patients aren't content with the work of counselors.
16. Bridgeway
The center provides the whole scope of treatment services, including detox and residential programs. The latter consists of 35 hours of active therapies on a weekly basis. Customers work with the whole team of qualified specialists (nurses, doctors, addiction experts, etc) and are always treated with respect and compassion. Besides, each program is tailored individually after clinical assessment.
Address: 3878 Beverly Ave NE #5, Salem, OR 97305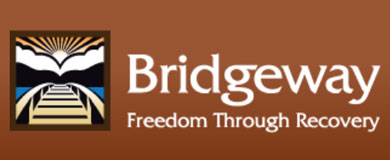 More Information on BridgewayRecovery.com
During residential treatment, customers get help with co-occurring mental disorders (trauma, anxiety, depression, etc), which helps to eliminate the primary cause of addiction. The length of stay depends on the results of the medical assessment.
The residential treatment house features all necessities for sober and safe living: semi-private bedrooms, kitchen, lounge zones, etc. Residents are involved in different activities:
Individual and group counseling;
Family counseling;
Case management;
Evidence-based therapies;
Volunteer events;
Sports and fitness;
Outings and walks.
All in all, Bridgeway has pretty nice customer reviews and provides a large gamut of services, so it's worth trying.
17. NARA
Native American Rehabilitation Association provides a 12-step based program for addicted people. It helps people with drug, alcohol, and medication dependence while focusing on cultural peculiarities. NARA accepts adults with children aged up to 5 (they can stay with parents). The team consists of qualified counselors, therapists, medical providers, nurses, and even dental professionals.
Address: 17645 NW St Helens Rd, Portland, OR 97231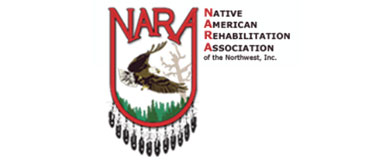 More Information on NARAnorthwest.org
The list of services in NARA includes:
Assessment and Evaluation;
Individualized and Collaborative Service Planning;
Case Management Services;
Cultural Groups and Activities;
Childcare while participating in on-site treatment services;
Physical Health and Mental Health Services;
Transitional Housing as needed.
There is no information about the payment methods – request this information directly. There aren't many customer reviews in Google, and they are mixed, so don't hesitate to visit facilities and contact representatives beforehand.
18. Hazelden Betty Ford Foundation
This is a treatment center located in 45 minutes from Oregon. The campus provides calm and beautiful settings for the full recovery from alcohol and drug dependence. Utmost attention is paid to co-occurring disorders, such as depression, anxiety, and trauma. Patients can go through the entire course of treatment starting from detox and finishing by residential and aftercare planning.
Address: 1901 N Esther St, Newberg, OR 97132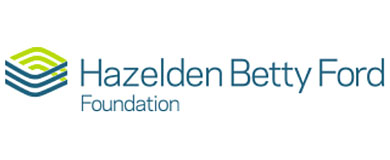 More Information on HazeldenBettyFord.org
A comprehensive approach to treatment incorporates the following modalities:
Gender-specific programming;
Individual therapy;
Medical care for initial detox services and ongoing medical needs;
Integrated mental health services for co-occurring disorders;
Special-focus groups;
12-Step Facilitation therapy;
Animal-assisted programming.
Besides, there is aftercare and Telehealth services available, so patients can continue their way to recovery even being alumni. Their co-dependent relatives are encouraged to try the Family program that consists of outpatient counseling sessions. Numerous customer reviews in Google are mostly positive, so this place is worth considering.
19. Willamette Family
This network offers residential treatment centers for men and women who need 24/7 therapeutic environment. The length of stay is tailored individually after a thorough psychological and physical assessment. Patients abide by their individual treatment plan to reach the goals and undergo different treatment stages.
Address: 195 W 12th Ave, Eugene, OR 97401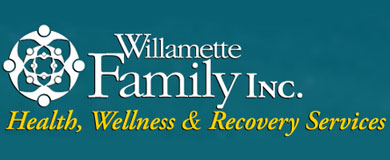 Each treatment plan consists of:
Treatment of mental health disorders;
Motivational interviewing;
Cognitive behavioral therapy;
Individual and group counseling;
Family counseling;
Life skill coaching;
Mental health treatment therapies.
Centers for women can also accommodate small children, so this is a top recommendation for new moms seeking help to stop their addiction.
Willamette Family accepts donations, and some patients can undergo treatment for a fraction of the cost. No information about insurance plans was found. Customer reviews in Google are mostly positive: people praise the staff and like overall experience.
20. Samaritan Health Services
If you're searching for affordable residential treatment options, consider this center. It offers a 16-bed residential facility in Lebanon and accepts adults aged at least 18.  The program starts with a thorough assessment of patient's mental and physical health, and the duration of treatment depends on their results. A large gamut of services includes various psychiatric and psychological therapies, so this place is recommended for people with mental health disorders.
Address: 111 N Main St Suite B, Lebanon, OR 97355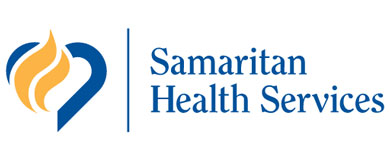 More Information on SamHealth.org
The residential facility features semi-private bedrooms, a kitchen, lounge zones, and counseling rooms. It's pretty neat and comfortable. The list of services depends on each individual case because the center has a large staff, and the choice of therapies is quite large. Patients can opt for:
Individual and group counseling;
Family therapy;
Expressive therapy (art, music);
Evidence-based therapies;
Mental health services;
Peer support;
Case manager support.
During their stay, patients abide by schedules and visit various counseling sessions. Yet, their recovery is not restricted by education and psychological treatment only – they also stay engaged in recreational activities and have a chance to see family members.
Unfortunately, almost no customer reviews were found, so we recommend visiting a chosen facility to check out conditions and staff.
21. Adapt
Being established in 1982, Adapt center offers residential treatment at the Crossroads facility. It's recommended for those who need a holistic approach and want to get rid of all addictions, including tobacco dependence. Both male and female patients with kids are accepted.
Address: 3099 NE Diamond Lake Blvd, Roseburg, OR 97470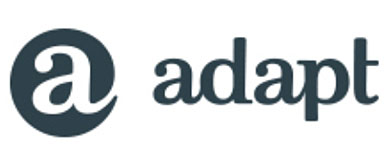 More Information on AdaptOregon.org
What's included in the program?
Behavioral cognitive therapy;
Detoxification treatment;
Individualized treatment plan;
Onsite medical care with 24/7 staffing by nurses and other qualified personnel;
Transportation to appointments (e.g., child visits, medical, dental);
Comprehensive continuum of care referrals and support;
Cultural, social and recreational activities;
Healthy and delicious meals.
DUII treatment services should also be highlighted. Patients work closely with drug evaluation specialists, psychologists, and other experts who use evidence-based practices for helping people.
Adapt is a non-profit organization that accepts some insurance plans and offers flexible payment solutions. Customer reviews in Google are exceptionally good.
22. St. Charles Health System
This center focuses on behavioral health and offers numerous therapeutic solutions for behavioral care. They diagnose patients' mental and physical health before offering tailored treatment programs. The staff addresses a large range of mental health disorders, including substance abuse, anger, bipolar disorders, injury recovery, psychotic disorders, and so on.
Address: 2500 NE Neff Rd, Bend, OR 97701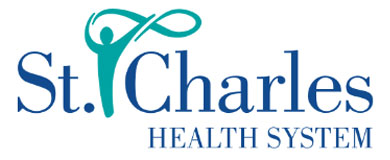 More Information on StCharlesHealthCare.org
Since this is a hospital, it's recommended for outpatient addiction treatment. Patients can try such services as:
Individual or group counseling;
Family therapy;
Behavioral and dialectical therapies;
Life skills education;
Assessment and evaluation.
All sessions are organized in one of outpatient treatment centers. The duration of treatment depends on the results of individual medical assessment. As a rule, customers visit counseling sessions a few months in a row. Thus, if you need a solution for outpatient treatment, you can opt for St. Charles Health System.
Both insurance plans and direct payments are accepted. Customer reviews are mixed and concern different units, so you should visit the outpatient dept and check out conditions.
23. Pacific Ridge
Pacific Ridge is a drug rehab center that provides detox services to people suffering from cocaine, heroin, opioid, and marijuana or methamphetamine addiction. The program includes medication-assisted therapy, traditional and alternative therapies, and educational classes aimed at lifestyle changes. The detox can be followed by residential treatment, as well.
Address: 1587 Pacific Ridge Ln SE, Jefferson, OR 97352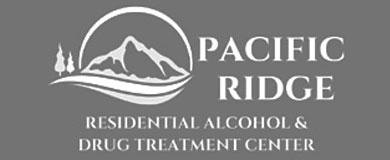 More Information on AlcoholismTreatment.com
The program highlights are:
Treatment is combined with family involvement, relatives' visits are allowed;
Education and counseling go hand-in-hand together with encouraging environment;
The program duration is not set – it's defined individually after a thorough clinical assessment;
All counsellors are certified and provide the highest quality of services.
There's a set weekly schedule that includes group and individual therapies, exercising, sports, mindfulness and yoga, educational classes, family groups, relapse prevention, 12-step program meetings, Goals Group, and so on.
The cost of treatment is above average, but Pacific Ridge has a flexible approach to payments and accepts some insurance plans. Customer reviews in Google are mixed but the majority of customers are content with facility and professional staff.
24. New Directions Northwest
The center provides residential treatment and a wide range of services for mental health and substance abuse prevention. It provides a compassionate, non-judgmental environment and a large team of certified specialists (director, supervisor, counsellors, facilitators, food service coordinator). It accepts adults aged 18+ and performs assessment according to the guidelines from ASAM (American Society of Addiction Medicine).
Address: 3610 Midway Dr, Baker City, OR 97814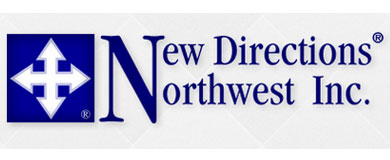 More Information on NewDirectionsNw.org
Here's the list of services included in programs:
Assertive Community Treatment (ACT);
Medication-assisted treatment;
Supported employment;
Relapse prevention;
Alternative incarceration program.
Male and female patients are treated in separate facilities. Baker House female facility offers 24 beds for a 90-day stay, the male facility has the same capacity. Both places feature withdrawal and residential beds, commercial kitchen, dining room, laundry, group and family counseling rooms, recreational and sports area. An outdoor smoking area is present, as well.
New Directions Northwest accepts some private insurance plans and Oregon Health Plan.
25. Madrona Recovery
If you need a highly personalized approach to treatment, consider Madrona Recovery. They provide a short-term residential program with highly caring managers who keep in touch with patients 24/7. Also, there's an intensive outpatient program available with a wide range of therapeutic modalities.
Address: 7000 SW Varns St, Portland, OR 97223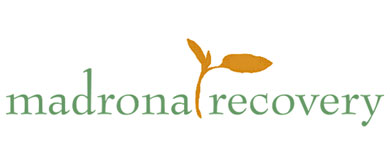 More Information on MadronaRecovery.com
A holistic therapeutic approach in Madrona Recovery is aimed at improving the patient's mental, physical, and psychological state. The list of therapeutic modalities includes:
Emotional regulation;
Relationship building classes;
Recovery strategies;
Concise skill-building;
Help to LGBTQ representatives;
12-step based support groups;
Individual and group counseling.
The duration of treatment is defined after medical assessment by therapists, but it usually takes a few weeks.
The top-class facilities in Madrona Recovery boast modern design, comfortable counseling rooms, and all necessities for residential treatment.
Madrona Recovery is a fully certified organization that's accredited by the Joint Commission. They accept a few insurance plans: Optum, Pacific Source, MHN, and others. Customer reviews in Google are mostly positive, but some people say the treatment is not as individualized as claimed to be.
26. Bestcare
Bestcare provides detox, residential and intensive outpatient services. It accepts adults over 18. Patients start their treatment with a detailed assessment of mental, physical, and psychological state. After that, they proceed to full-service detox in a small and safe place, under 24/7 supervision of licensed doctors and nurses.
Address: 676 NE Maple Ave, Redmond, OR 97756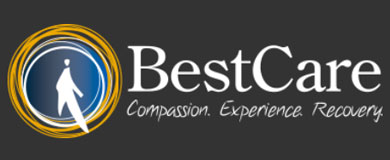 More Information on BestcareTreatment.org
Bestcare deals with all types of addictions, including gambling. The list of services includes:
Mental health care;
Medication-assisted treatment;
Individual counseling;
Regular physical activity;
12 step support groups;
Alternative treatments including yoga, mindfulness and acupuncture;
Family therapy groups.
Bestcare center is accredited by CARF and accepts some insurance plans. There aren't many customer reviews in Google, but all are 5-star ones.
27. Portland Rescue Mission
The organization provides treatment services for women with and without children and offers them transitional support. The center accommodates up to 25 children whose moms are undergoing recovery. The duration of treatment can be up to a year – enough for a safe and smooth recovery. According to their statistics, 80% of alumni never relapse again.
Address: 13207 NE Halsey St, Portland, OR 97230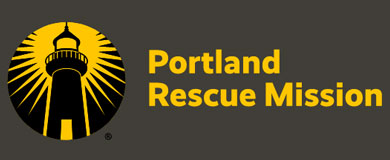 More Information on PortlandRescueMission.org
The program for women includes:
Addictions Recovery/Relapse prevention;
Relational and emotional development;
Spiritual growth;
Life skills training;
Job training.
Also, there's a program for men – it's called The Harbor. It is also aimed at recovery from dependence, spiritual formation, and life skill development. The center accepts homeless people without the primary fee. As they go the way to recovery, they are encouraged to help the center and the peers as they can. Even after graduating, patients can get ongoing support and stay involved in the health community.
Portland Rescue Mission is a licensed non-profit organization. Customer reviews are mostly nice with some few complaints about the staff.
28. Looking Glass
The center offers residential and outpatient treatment services for teens and offers individualized programs aimed at dealing with addiction and mental health issues. It works with juvenile offenders aged 12-25 and offers a supervised environment where they are encouraged to develop coping skills and improve academic performance.
Address: 1790 W 11th Ave #200, Eugene, OR 97402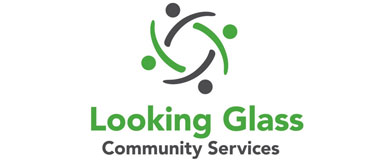 More Information on LookingGlass.us
Looking Glass offers four major programs:
Pathways Girls Program consists of individual treatment plans and therapy in supervised groups. Pathways Boys Program is pretty much the same thing.
Parole Revocation Diversion program offers skill-based groups, individual counseling, therapy, and work with counselors.
Stepping Stone Program is designed for boys exhibiting criminal behavior, having problems with school performance and substance abuse, as well as conflicts with parents.
Residential treatment is organized in Regional Crisis Center that provides semi-private bedrooms, dining room, kitchen, counseling rooms, and other essentials.
Also, there are homeless youth services, education, and vocational help available.
Looking Glass is a certified center that partners with many initiatives and programs. It accepts donations and helps some patients free of charge.
29. Better Services Rehab Program
The organization offers inpatient rehab services in Salem for all Oregon residents. Each treatment plan is individualized after medical assessment, and patients get 24/7 supervision and medical care. Outpatient and residential treatment modalities are also available.
Address: 3760 Market St NE #506, Salem, OR 97301
More Information on BetterRehabProgram.com
What's included in the programs?
Group and/or individual therapy;
Psychotherapy;
Medical services;
Relapse prevention;
12-step meetings;
Behavioral therapies.
The living facilities for residential treatment feature all necessities and conveniences: private and semi-private beds, spacious kitchen, counseling room, fitness and sports areas, walking paths, etc. Thus, patients don't just visit counseling sessions – they enjoy sober recreational activities, sports, and communication with like-minded people on their way to recovery.
There's no information about payment options and prices, so you should request it directly. Customer feedback is exceptionally good – people love the facility and programs.
30. Adult & Teen Challenge
This center offers faith-based treatment for teens and adults in search of affordable programs. During their stay, students cease communication with friends and family members (for some time), live in a fully controlled environment, and learn to control their destructive thoughts, beliefs, and attitudes. They take part in activities nurturing positive thinking.
Address: 85989 Bailey Hill Rd, Eugene, OR 97405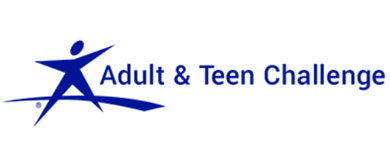 More Information on TeenChallengeUSA.org
The program usually lasts 12-18 months because this time is enough for changing a mindset and behavioral patterns. A well-rounded approach to treatment includes:
Group studies (14 week-long classes based on Biblical principles);
Personal studies (patients work with mentors to address their needs, concerns, and issues). It includes scripture memorization, topical studies, reading assignments;
Webinars;
Family support classes;
Stay Sharp drug prevention program (substance abuse awareness).
Students abide by the schedule which includes worship, religion-related lectures, and many occupational and recreational activities. It strengthens spiritual bonds between students and mentors. They find true support in each other.
Adult & Teen Challenge is a non-profit organization, which means students can get help for a fraction of its actual cost. Yet, they are expected to help the community as they can.
31. U-Turn for Christ
Founded in 2008, the center offers faith-based treatment for adult men and women (their children are also allowed). It's based on the 12-step program and divided into several phases. The facility has a 40-bed capacity, and it is highly praised for its far-off location and beautiful natural surroundings: trails, livestock areas, and Rogue River where fishing is allowed.
Address: 100 Lampman Rd, Gold Hill, OR 97525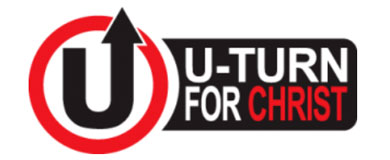 More Information on UTurnforChristOregon.org
The overall program duration is 8-10 months depending on the resident's history of substance abuse, overall health, and personal needs. Customers abide by the schedule which includes:
Volunteer community service;
Daily chores;
Evening Bible study;
Morning devotions;
Personal devotion time.
Those who find employment are asked to donate a part of their income to U-Turn –  it helps to maintain the center and facilities. All in all, this center is recommended for people seeking faith-based treatment and flexible payment options.
U-Turn for Christ accepts self payments and private insurance plans. Customer reviews are mixed because for some people, a faith-based approach and strict living rules simply don't work well. Visit the facility before considering this place.
32. Curry Community Health
If you're on the lookout for a wide range of outpatient counseling services and want to combine treatment with work or education, Curry Community Health might be just right. It has a wide range of treatment modalities starting from counseling and ending by crisis intervention. Patients start with a medical assessment to diagnose addiction and some underlying disorders and then proceed to treatment.
Address: 615 5th St, Brookings, OR 97415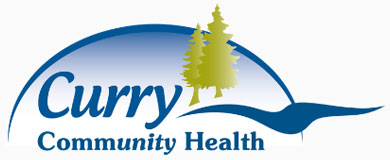 More Information on CurryCH.org
Here's what you can get in Curry Community Health:
Assessment & evaluation;
Individual & group therapy;
Residential placement;
Coordination of services;
Telehealth;
Evidence-based therapies;
Case management services.
This center is recommended for patients who need an extensive range of services for mental health support and fighting addiction. If you realize its services aren't enough, you can get a referral for residential treatment in other places. Customer reviews are mixed, so you should also make your own research.
33. Volunteers of America
One of the largest volunteer organizations, Volunteers of America provides addiction treatment options in many states, including Oregon. The Women's Residential Center (WRC) accepts women and their kids under 6 providing on-site SMART Recovery and anonymous groups. During their stay, women receive counseling and 24/7 medical support.
Address: 200 SE 7th Ave, Portland, OR 97214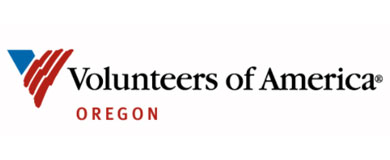 The duration of the residential program is not set – it depends on the results of the assessment. Each treatment plan is individualized as every woman has her own problems and struggles. Those are faced during:
Individual and group counseling;
Development of resolution skills;
Mindfulness, yoga, and meditation;
Self-help meetings;
Peer support groups;
Recreational activities.
Also, there's a male residential center available. It has a 42-bed capacity and includes all the above-mentioned services. Residents learn to cope with stress in a sober way and restore relationships and a healthy lifestyle.
Those who have graduated should opt for the alumni program: it incorporates aftercare support, helps with housing and employment. Customer reviews are exceptionally good and prove that this place is worth trying.
34. Rimrock Trails
Rimrock Trails provides a residential treatment program for adolescents aged 12-17. Their program includes 24/7 structured care in a safe environment free of negative influences. It goes together with family involvement and regular meetings – it's imperative for restoring relationships. Collaborative Problem Solving (CPS) is one of the major program highlights  – this method encourages efficient communication.
Address: 1333 NW 9th St, Prineville, OR 97754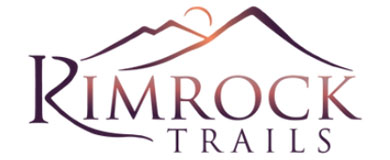 More Information on RimrockTrails.org
Rimrock Trails's program is also based on specialty counseling services which include:
Individual and group therapies;
EMDR (Eye Movement Desensitization and Reprocessing);
TheraPlay;
CBT (Cognitive Behavioral Therapy);
DBT (Dialectical Behavior Therapy);
Family Therapy;
Dual diagnosis (anxiety, stress, trauma, grief and loss, etc);
Substance Use Disorder Treatment.
Those who have finished the residential program are offered aftercare support and encouraged to continue with Telehealth services.
Rimrock Trails accepts private payments, commercial and Medicaid insurance plans. Customer reviews in Google are positive but not informative.
35. A Better Today
A Better Today offers recovery services in Portland – all programs are based on a holistic approach, and there's a large choice of therapeutic methods from 12-step meetings to group therapies. The network accepts adolescents and adult patients, representatives of the LGBTQ community and people with HIV/AIDS. Customers can start with medical detox and proceed to intensive outpatient or residential treatment.
Address: 1122 NE 122nd Ave a102, Portland, OR 97230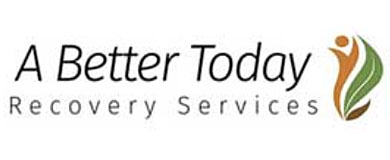 Residential treatment goes according to an individual plan assigned to each patient. 30-, 60-, and 90-day programs are available. Each of them includes such treatment modalities as:
Best Strategic Family Therapy (BSFT) is aimed at restoring relationships with family and changing their negative interactions.
Family Behavior Therapy (FBT) allows customers to choose the type of intervention and helps addicts start their treatment.
Functional Family Therapy (FT) sets conflict resolution as the primary goal.
12-step meetings allow addicts go through the entire recovery way flawlessly and gradually.
Dual diagnosis and treatment of co-occurring disorders help to eliminate the roots of addiction.
MAT (medically-assisted therapy) is essential for people experiencing withdrawal symptoms.
It goes without mentioning recreational activities, sports, meditation, mindfulness, and educational classes.
36. Eastern Oregon Recovery Center
Being founded in 1960, this center provides a decent choice of recovery services running two detox centers in Salem, a transitional house and a 36-bed facility. The latter accommodates both men and women – they are accepted after a comprehensive Bio-Psych-Social Substance Use Assessment (ASAM). Housing is available for entire families with children.
Address: 216 SW Hailey Ave, Pendleton, OR 97801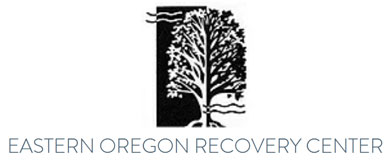 The residential facility offers semi-private bedrooms, kitchen, common bathroom, counseling rooms and a playground in the backyard. Generally, it's a nice choice for those who want to go through a residential program in a peaceful, small place.
There is no detailed information about the services included – it's available by request. Yet, you can expect the center to offer individual and family counseling, dual diagnosis, mental health support, and various evidence-based therapies. Residents often participate in various events and volunteer campaigns. One of its main advantages is a comprehensive range of programs for men, women and young adults.
Eastern Oregon Recovery Center accepts private payments and various insurance plans (public and private). Customer reviews are scarce but mostly good.
37. Community Counseling Solutions
Community Counseling Solutions offers residential treatment in a secure residential facility called Lakeview Heights that opened in 2010. Their proprietary program was developed to provide a holistic approach and improve patients' mental health. The facility has a 8-bed capacity which means there's an optimal staff-to-patient ratio, and each customer will get enough support and attention. Besides, clients are provided with private bedrooms and convenient bathroom, Internet access, laundry, and so much more.
Address: 550 W Sperry St, Heppner, OR 97836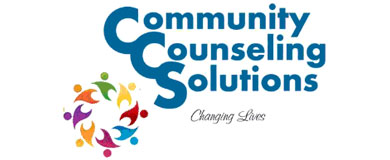 More Information on CommunityCounselingSolutions.org
The residential program includes:
Cognitive behavioral therapy;
Dialectical behavioral therapy;
Individual and group counseling;
Mental health services;
Sports and meditation;
Educational classes.
A separate program is available for gambling addicts – it incorporates specific therapies and classes. People with eating disorders are also encouraged to undergo a special treatment.
All in all, Community Counseling Solutions is a versatile solution for those who need residential treatment in a safe place and small community.
38. On Track
OnTrack Rogue Valley offers various outpatient and residential programs, as well as peer support services. It runs offices and facilities in Cave Junction, Grants Pass, and Medford. It accepts people with any kind of addiction and provides apartments for rent to those who don't have housing yet. All tenants must be sober – it's the number one condition.
Address: 720 NW 6th St, Grants Pass, OR 97526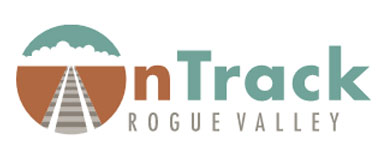 More Information on OnTrackRogueValley.org
So, what's included in programs?
Evidence-based therapies;
Trauma-informed therapy;
MAT with FDA-approved medications;
Anger management classes;
Individual and group counseling;
Life skills education;
Help in emergency cases.
On Track is recommended for those who need residential treatment in a vibrant community and want to continue their recovery on an outpatient basis. Also, it has a quick assessment and intake procedure – the appointment takes about 2 hours.
On Track is a CARF-accredited facility and accepts Oregon Health Plan insurance. Those who don't have insurance can get a flexible payment scale. Each program has different feedback, but generally customers are satisfied with services and staff.
39. Deschutes County
This center offers drug and alcohol addiction treatment services with its philosophy based on community support, being clean, and continuous education. Recovery starts with a medical assignment of person's mental, physical, and psychological health. Deschutes County accepts adults and young adults.
Address: 2577 NE Courtney Dr, Bend, OR 97701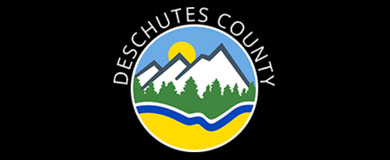 More Information on Deschutes.org
The outpatient program includes a wide spectrum of modalities and services:
Treatment of bipolar disorders;
Peer support services;
Specialty programs;
Individual and group counseling;
Educational classes.
Intervention and crisis services are also provided, so you can get a quick referral to The Deschutes County Stabilization Center (detox facilities) and encourage your loved one start treatment. Those who have problems with the legal system can have a case manager helping them deal with issues.
When it comes to insurance plans, Deschutes County accepts Oregon Health Plan only. In all other cases, it offers flexible payment schedules.
40. Choices Recovery Services
This center focuses on outpatient treatment offering individual and group counseling together with efficient mental health therapies. It's recommended for patients who want to combine treatment with education or work because they don't sleep, live or eat in the facility. The outpatient program takes 20 hours per week, so it's not burdening patients much.
Address: 357 NE Court St, Prineville, OR 97754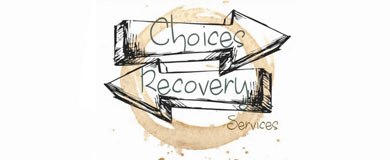 More Information on ChoicesRecovery.org
Another great service provided is parenting classes which are based on the Nurturing Programs which meet the need of families with kids up to 18. The major advantages of this program and therapies include:
No obligations and 'musts' – patients are free to do what they want until they stay sober;
Strong community and case manager's support;
Volunteer campaigns and outings show people that sober life can be full of joy and fun;
It accepts young adults and offers specific programs for men and women;
It offers all basic therapies, including dialectical behavior (DBT), life skills classes, motivational interviewing, and so much more;
Massage room and recreational room are present in the facility.
Please note that the center doesn't deal with opioid addiction.
Choices Recovery Services accepts self-payments, Medicaid insurance plans, and some other private insurance options.
The Importance of Drug Addiction Treatment
Substance abuse and addiction are the most insidious diseases because many people deny being dependent on something like alcohol or drugs. They think that the situation is under their control and they can give up at any time. However, it's not always possible because addiction develops at both physical and psychological levels.
How does addiction develop?
The creeping path to addiction usually begins with the positive effects of addictive substances. A direct and rapid improvement in mood (euphoria) sets in, unpleasant states are relieved or significantly reduced. Addicts feel strengthened, more self-assured (or more relaxed), but only so long until the effects of the addictive substance wear off and the need for replenishment sets in again.
This interplay between intoxication and disillusionment sooner or later creates a vicious circle, from which those affected usually cannot find their way out on their own – on the contrary: the intoxication has long since become the central purpose of life.
The First Step to Treatment
The first step in recovering from drug addiction is always to admit dependence. Addicts should start with deciding that a drug negatively affects the quality of their relationships and their life. A person with an addiction needs a viable route to treatment. This is because drug addiction of any kind can become a lifelong problem.
The options for drug abuse treatment depend on several factors, including the type of disorder, how long the substance has been used, and its unique effects on the user.
Possible Reasons Why Addicts Refuse to Get Help
If the first step to getting help is acknowledging your addiction, the main reason why an addict might not get help is because of rejection. Nobody wants to be branded as a drug addict.
The second reason people may not get help is because treatment can be very costly. For this reason alone, many can refuse treatment, especially if funds are already scarce. A person who is contemplating treatment may decide that it just isn't worth it.
A third reason people may not get help is because they are in a relationship with a co-user. In fact, the co-user can even try to sabotage attempts to get them or their loved ones to quit.
How Rehab Centers Can Help
Any addiction, be it drugs, alcohol, or medications, is a serious threat to the abuser's life. It should be treated as soon as possible. Luckily, rehabilitation centers offer many different services. By choosing a rehab with a holistic approach, you make sure the patient will get professional help for restoring spiritual, mental, and physical health.
Types of Treatment
In rehabilitation centers, different treatment options are available, and most people who encounter addiction receive a mix of different approaches. Not all addiction treatment plans work the same for everyone. Some drug addiction centers offer special programs for different groups of patients who face their own unique problems in curing addiction disorders. When developing an individual treatment plan, addiction specialists can help patients decide whether they will benefit from one of the many specific programs.
For example, many drug treatment centers target people with specific problems, such as veterans suffering from post-traumatic stress disorder (PTSD). War heroes can also use drugs or alcohol to get rid of injuries in combat. A special program would take these particular problems into account when developing a treatment plan.
Sometimes the best treatment is not a single approach, but a combination of the most effective practices thoughtfully put together. Interventions can involve mixing inpatient and outpatient programs with self-help or self-help groups. These successful interventions could include counseling, medication, and mentoring programs to help newborn addicts. Whatever an addict uses, once he has made the decision to get help, he should stay on track.
Assessment
For every patient, treatment starts with individual assessment of their mental and physical state. During this process, specialists evaluate the following aspects:
Physical withdrawal symptoms;
History of substance abuse;
Medical complications;
Emotional disorders and behavior disorders;
Relationships with family and friends;
Risk of relapse;
Environmental factors.
After the process of assessment, specialists will identify a suitable program and its duration for the patient. Each customer receives an individual treatment plan with a schedule.
Inpatient Treatment
This type of treatment is recommended for people suffering from serious addiction. They need all-out help with a holistic approach that would cover all aspects: mental, spiritual, physical, and psychological.
As a rule, patients of rehabs live in a sober house being surrounded by the community of peers. They visit educational classes, individual and group counseling sessions, and various support groups.
Psychotherapeutic treatment integrates cognitive-behavioral, psychodynamic and systemic or family therapeutic elements, which are used according to the indications and are carried out both as individual and group therapy. All patients are cared for by a referred therapist for the entire duration of their treatment.
The aim of the therapy is to make individual backgrounds of addiction problems and other mental disorders aware and thus accessible for change. From a child and adolescent psychiatric point of view, it is considered whether a psychopharmacological treatment of the comorbid mental disorder in consultation with the patient makes sense. Pedagogically, there is close support from a reference supervisor.
The relationship between individual and group psychotherapy on the one hand and educational work on the other is of particular importance. Various complementary therapy methods are used (e.g. occupational therapy and creative design, music therapy, relaxation methods, acupuncture, sports therapy and physiotherapeutic treatment).
Outpatient Treatment
Treatment in the outpatient department is based on the bio-psycho-social model of mental illness. Ideally, it is divided into four phases: diagnosis, indication, treatment of addiction and, if necessary, treatment of additional mental illnesses (fears, depression, personality disorders, psychoses, etc.). There are also refresher appointments after the end of therapy.
Individual psychotherapeutic, group therapeutic, social and family therapeutic procedures are used in therapy across schools. In addition, pharmacological treatments are carried out as indicated. If necessary, further inpatient and outpatient treatments are incorporated.
The treatment team in the outpatient clinic consists of psychiatry and psychotherapy specialists, nurses, social workers, addiction specialists, and therapists. All therapeutic modalities are scientifically monitored and evaluated, provided the patient and their relatives give their consent. This ensures constant monitoring of the effectiveness of the therapies and their alignment with the current scientific standard.
Outpatient treatment is available for the following patient groups:
With previous treatment on the youth addiction ward in the last phase of treatment.
With pathological PC / Internet use and comorbid psychological disorders who do not require full inpatient treatment.
Patients that start dealing with addiction disorders (inhalants, alcohol, cannabis, other illegal drugs) and comorbid mental disorders who do not require full inpatient treatment.
The indication for treatment in the day clinic arises when the severity of the addiction disorder and co-occurring diseases do not require inpatient monitoring or the psychosocial integration (parents, school, friends) can be expected to have favorable effects on the success of the treatment.
Tips for Selecting a Rehab Center
When in search of a worthy rehabilitation center, you should take into account the following aspects:
Patient-to-staff-ratio. The lower it is, the more attention each patient will get. Also, you should mind the capacity of an inpatient/residential facility.
Facility location. Some patients must stop communication with codependent and other addicts. In this case, they usually live in a far-off rehab and don't see or contact them anymore. Those who want to combine treatment with work or education need to find a rehab right in a city or its suburbs. It's a matter of commuting.
Which services are available? All decent rehabs provide a wide range of counseling and educational classes as well as therapeutic modalities with recreational and sports activities topping the cake. Addicts are highly recommended group meetings, cognitive behavioral therapy, 12-step based program, and meditation. Holistic approach is the key to success.
What's the duration of treatment? It's particularly important for residential recovery because some people are okay with short-term 30-day programs while others require a year or more to recover fully. Ideally, programs should be personalized. Aftercare treatment helps to prolong the results of any treatment plan.
Is seeing parents or friends allowed? Many faith-based centers don't let residents see their relatives and friends, at least during the first days of treatment. However, restoration of relationships is one of the major aspects in recovery, so find out in advance which communication options will be available, if any.
Are insurance plans accepted? If you read customer reviews, you will be surprised by the fact that many people accuse rehabs for 'chasing money only' because their insurance plans haven't been accepted. Find this out in advance! Making payments is your responsibility, so you should always know whether the assigned budget will be enough for treatment in this or that facility.