Alcohol or drug abuse is a horrible condition that results in devastating consequences for individuals and families. The only way to get rid of the problem and get back to a normal healthy life is to opt for advanced recovery programs delivered by trusted rehab centers. They provide professional support along with a chance to stop using substances and improve overall wellbeing.
With professional medical assistance delivered by experienced therapists, counselors, and clinical coordinators, patients will have a chance to manage their problems and eventually cope with them.
Following the drug rehab program makes it possible to complete the detoxification recovery process in a friendly, caring, and safe environment. In or list, you will find 30 rehab centers with a variety of recovery plans for teens, adolescents, and adults.
1. Desert Hope
Desert Hoe claims to be one of the best premier rehab centers in Las Vegas. It offers upscale personalized rehab programs available in three different plans depending on patients' needs and recovery expectations. Local experts specialize in delivering high-quality treatment and a caring approach in addition to top-notch drug addiction and detox rehab facilities. Covered by all major insurance providers, customized treatment plans vary from 7 to 60-day rehab courses with individually developed addiction treatment to meet patients' requirements.
Address: 2465 E Twain Ave, Las Vegas, NV 89121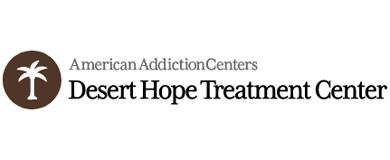 More Information on DesertHopeTreatment.com
As stated earlier, patients may choose from three different treatment plans. The first one involves a 7+ day rehab procedure to keep patients safe from alcohol or detox drugs. This program will fit those who require minimum commitment and want to make the first step to a full recovery. The second program lasts for 30+ days with a thorough treatment plan evaluation and focuses on a variety of therapies as well as aftercare. The last and the longest plan is a 60+ days therapy to ensure the most favorable outcome.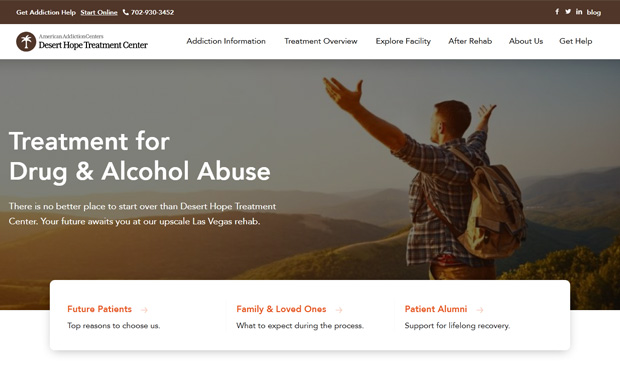 Premium-class facilities including residential areas with indoor and outdoor recreation zones. There are a smoking area and a community space where patients may spend time together and interact. To take a break and wind down a bit, patients may swim in a local pool or use private rooms available at an additional fee. Those who want to keep fit will be able to attend a fitness center or gym', while local chefs will work out a healthy and nutritionally balanced menu for every meal.
Pros:
3 different treatment plans;
All major insurance providers accepted;
Premium-quality facilities with a swimming pool and gym.
Accreditation:
BBB A+ rating, Joint Commission Accreditation, HON Certification, etc.
2. Vogue Recovery Center
Vogue Recovery Center serves patients not only in Las Vegas but also across Nevada as well as some other states including California and Arizona. Local specialists provide a wide range of different rehab programs aimed at helping individuals overcome detox, alcohol, and other addictions. The key benefit is that patients will have a chance to choose from dual diagnosis or substance abuse specific treatment depending on the problem they have.
Address: 4011 McLeod Dr, Las Vegas, NV 89121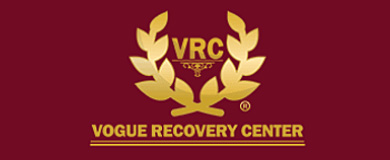 More Information on VogueRecoveryCenter.com
The center is located in the peaceful suburbs of Las Vegas. Attendees will appreciate scenic views and picturesque sceneries that will help them to get away from the rat race and forget about problems that used to bother them. They will have a chance to get involved in a range of entertainments and arts to improve the results of the treatment course. Patients will enjoy the warmth of the sun in addition to nutritionally rich cuisine prepared by professional chefs.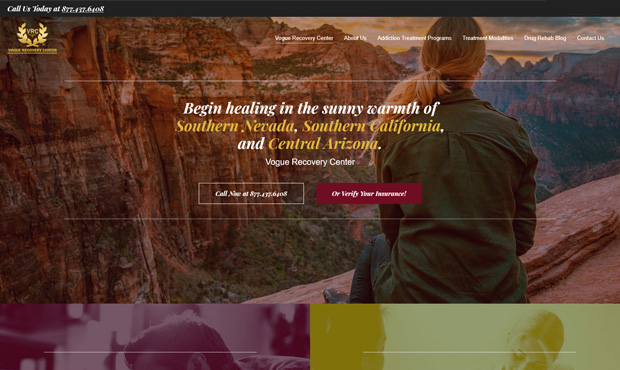 At Vogue, they accept all major insurance policies. Patients may use any of the available POD plans. What's more, residents are allowed for admission in case they are out of state plans (insurance plans that were established not in California). Any of the verified insurance plans will cover the costs including Cigna, Aetna, United Behavioral Health, Blue Cross, and some others. The top-level of excellence is proved by a variety of certifications and accreditations.
Pros:
Joint Commission Accreditation;
A mild climate and scenic views;
Non-state insurance plans can be used.
Insurances accepted:
Blue Shield, Cigna, Aetna, United Behavioral Health.
3. Crossroads of Southern Nevada
Licensed by the state of California and southern Nevada, Crossroads is a well-recognizable center with a good reputation and superb facilities for attendees. The center boasts more than 180 debs to host individuals fighting back different types of addictions. They have a chance to choose from a variety of rehab programs that include long-term recovery, outpatient activities, detox addition, transitional housing, and comprehensive care. Qualified staff will do their best to bring you back to normal life as soon as possible featuring an expert patient ratio of 10:1.
Address: 2121 W Charleston Blvd, Las Vegas, NV 89102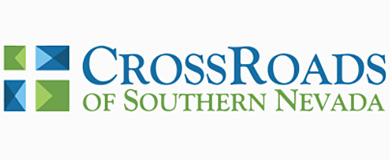 More Information on CrossroadsofSoNv.com
Over the last 9 months, all facilities have been renovated and remodeled to ensure maximum comfort for patients. The center offers a specific outdoor and indoor environment that helps to improve the rehab process as well as positively affect people's wellbeing. With CEO David Marlon and COO John Seeland, the local staff consists of professional and well-educated directors of nursing, housing, utilization, and operation. With lots of insurance plans accepted, patients will be able to verify the coverage with a click.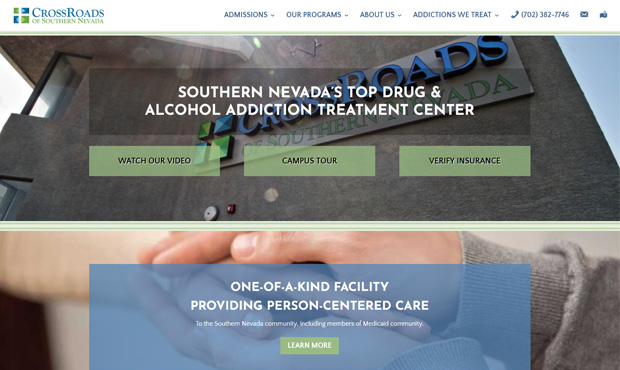 To start admission at Crossroads, you may use any of the available POD plans. They may include Cigna, Nevada Health Link, Blue Cross, United Healthcare, Aetna, and some others. Experienced and caring specialists will help patients treat different addictions that may range from alcohol, opioids, or benzo to PCP, Xanax, and other substances. The rehab center boasts a successful track record with more than 3,000 patients served.
Pros:
181 beds;
10:1 staff to patient ratio;
3,285 clients served.
Insurance plans accepted:
Cigna, Nevada Health Link, Blue Cross, United Healthcare, Aetna.
4. Ignite Treatment Centers
Ignite is a treatment and rehab center that develops health programs with a focus on teenagers. Despite the fact that the center is not linked to any of the religious confessions, it comes with facilities to settle representatives of different cultures and nations to harmoniously coexist together. Advanced programs are developed to improve clients' mental health and fight back different kinds of addiction. Ignite positions itself as not actually a rehab but more like a teen community with like-minded people and professional staff involved.
Address: 3722 Lone Mesa Dr, Las Vegas, NV 89147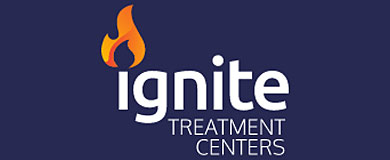 More Information on IgniteTeenTreatment.com
The professional staff has passed cultural competency training. Local chefs will cook 100% kosher meals that have a positive impact on the rehab process. As for the treatment programs involved, they include teen residential treatment, body image treatment, psychiatric and anxiety treatment, suicidal ideation, and many others. The main philosophy of the center is based not mainly on finances but also high-quality assistance. This is why they accept different insurance plans that include both POD and HMO. It will help parents minimize the treatment costs without the detriment to the overall wellbeing of their beloved kids.
Pros:
Major POD and HMO plans are accepted;
Cultural competency trained staff;
A wide range of treatment programs.
Insurance plans accepted:
Value Options, Health Partners, Aetna, Cigna, Primera, MultiPlan, Blue Cross, Health Net, and many others.
5. Las Vegas Recovery Center
Las Vegas Recovery Center or LVRC for short is a full-cycle medical center that delivers professional assistance to those who need to recover from substance use disorder in Las Vegas and other cities across Nevada. LVRC has grown into a nationally recognized medical service provider with a pool of dedicated and caring professionals. A variety of programs are developed with a focus on chronic pain recoveries, worker compensations, drug and alcohol rehab programs, and substance abuse treatment. Rehab patients may choose from a variety of treatment courses depending on their needs.
Address: 3321 N Buffalo Dr #150, Las Vegas, NV 89129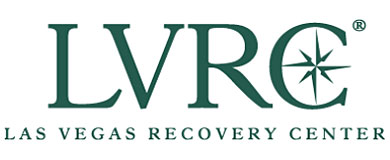 More Information on LasVegasRecovery.com
A professional clinical team has worked out several effective treatment and rehab programs that include veterans' addiction treatment, partial hospitalization, residential treatment, and outpatient activities. The center boasts a comprehensive detox center with medically supervised rehabs. They help patients to get rid of addiction symptoms in a caring atmosphere knowing that they are 100% safe. What's more, LVRC boasts Best Doctors and Joint and Commission accreditation.
Pros:
A variety of rehab and treatment programs;
Advanced detox center;
Qualified specialists and medical staff.
Accreditations:
Center is accredited by the Joint Commission as well as Best Doctors.
6. Never Give Up
Never Give Up is a well-established rehab center that has served more than 50 families in Las Vegas and Carson City. The pool of experts consists of more than 20 healthcare providers and dedicated specialists that boast more than 100 years of combined experience. The key benefit for clients is that 100% of all rehab programs and services can be covered with any POD insurance.
Address: 2675 S Jones Blvd #102, Las Vegas, NV 89146
More Information on NeverGiveUpBHS.com
The center works with a focus on youth aged from 8 to 17. What's more, it boasts great facilities to offer rehab programs for seniors, adults, children, or adolescents. The range of services includes behavioral and community-based mental services for kids, emotional functioning, psychiatric and therapy services, and many others. The website publishes regular podcasts with crucial issues described while the clinical staff with director Judith Tilman and CPC-Intern Eric J. Hall guarantee 360-degree medical help and advanced rehab programs.
Pros:
More than 100 years of combined experience;
Over 50 families served;
20+ dedicated specialists.
Insurance plans accepted:
Nevada Medicaid, Anthem, and Silver Summit Health Plan.
7. Seven Hills Hospital
Seven Hills Hospital is a comprehensive rehab center with a variety of treatment programs to treat addiction, mental health, and other types of disorders. The pool of experts delivers compassionate and dedicated treatment to seniors, adults, and adolescents. They will help clients to fight back alcoholism, drug abuse, and a variety of other health issues. Clinical experts work out personalized treatment programs that combine different services such as bipolar disorder, depression, PTSD, suicidal ideation treatment, and many others.
Address: 3021 W Horizon Ridge Pkwy, Henderson, NV 89052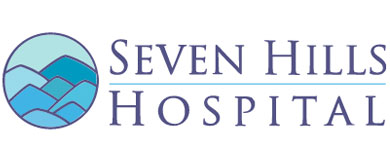 More Information on SevenHillsbi.com
The center has a board of certified and skillful psychiatrists and therapists that ensure a relaxing and recreational environment for patients to improve the treatment process. Facilities include gaming and recreation areas that create a relaxing atmosphere. The medical staff is available 24/7. Clients may start the admission or verify the insurance round-the-clock. Both live and mobile assessments are acceptable.
Pros:
Round-the-clock admissions;
100% insurance coverage;
Experienced and certified medical staff.
Insurance plans accepted:
Medicare, Tricare, Cigna, Aetna, and others.
8. Mission Treatment Center of Las Vegas
Mission Treatment Center of Las Vegas offers individual and group rehab programs to improve different aspects of people's lives. They mainly include behavioral, emotional, and social aspects. Unlike many other health centers with a wide range of services, specialists at Mission Treatment Center work with a focus on opioid use disorder programs. Clients may count on an individual approach in addition to round-the-clock appointment scheduling and 100% service coverage with all major insurance plans.
Address: 2887 S Maryland Pkwy, Las Vegas, NV 89109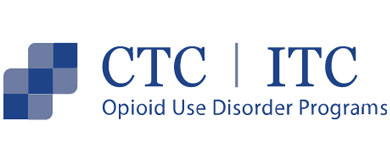 More Information on CTCPrograms.com
To treat different kinds of addictions, including drugs and opioids, the clinical staff uses methadone. The medication is approved by the FDA. It proved to be very efficient during the treatment course and helps to reduce pain, withdraw disorder symptoms, and help patients get rid of cravings. Methadone can be used for both short and long-term rehab programs focused on individuals and groups. Additional medications to treat different addictions and disorders include Suboxone, Vivitrol, and others.
Pros:
Methadone-based treatments;
Round the clock appointments;
Positive testimonials and reviews.
Accreditations:
ASPIRE to Excellence CARF accreditation.
9. Desert Parkway
Desert Parkway is a rehab program provider and healthcare hospital that helps patients to heal addiction and mental disorders not only in Las Vegas and Nevada but also across California, Texas, Illinois, Chicago, and more. Local medical staff guarantees safe and secure treatment courses for adults in addition to a recreational therapeutic environment as well as partial or full hospitalization. Not only adults may count on professional help but also children and adolescents.
Address: 3247 S Maryland Pkwy Suite #500, Las Vegas, NV 89109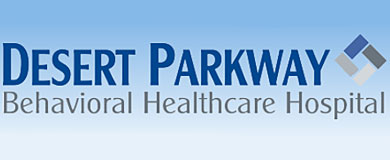 More Information on DesertParkway.com
If your beloved ones require high-quality comprehensive medical help, this rehab center is a good one to choose. Clients will benefit from 24/7 inpatient treatment and health monitoring. Local medical specialists ensure effective health management that includes health stabilization and other services delivered to patients who suffer from major disorder types, addictions, common mental illnesses, and disorders.
Pros:
Regular events and community involvement;
Great recreational facilities;
Health management and stabilization services.
Certifications:
The founder Dr. O'Flaherty is a Nationally Certified Addiction Specialist with a license to provide Critical Incident Crisis Debriefing Programs.
10. Center for Behavioral Health
Center for Behavioral Health is the medical and rehab center network with amazing facilities located in Nevada, Idaho, Arizona, Indiana, and other states. With 8 locations across the country, the network provides high-quality treatment to fight back addiction to all major opiates that include heroin, Lortab, oxycodone, and some others. A pool of professional therapists and physicists boasts an 80% success rate. It means that 80 out of 100 patients get rid of their addiction after following either a 6-month pr 2-year treatment course.
Address: 3050 E Desert Inn Rd #116, Las Vegas, NV 89121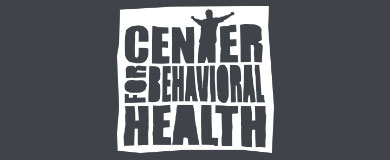 More Information on CenterforBehavioralHealth.com
All treatment courses implement the successful experience of using methadone, Buprenorphine, and Vivitrol. The center is a good place to opt for in case patients need either an individual or group counseling. Apart from drug addiction, local experts will help to treat alcoholism, AIDS/HIV, domestic violence, compulsive gaming, and other types of addictions and mental disorders.
Pros:
80% success rate;
Individual and group counseling;
Rehab centers in 8 different states.
Additional benefits:
A comprehensive FAQ with all major issues explained and described.
11. Desert Treatment Clinic
If you need a high-quality and efficient methadone treatment, Desert Treatment Clinic is the best to opt for. It is one of the most recognizable rehab centers in Nevada with the main facility located in Las Vegas. It provides different services and rehab programs based on methadone, suboxone, and other medications that will help them get rid of pain, disorder, and other health problems resulting in addiction. The professional medical staff consists of certified and well-educated doctors, nurses, and counselors who establish an individual approach to every patient ensuring a fast and effective recovery process.
Address: 1546 W Warm Springs Rd #130, Henderson, NV 89014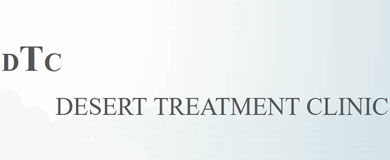 More Information on DesertTreatment.com
With an advanced MAT (medically assisted treatment) rehab program, local specialists offer a custom-tailored plan for individuals and groups who want to fight back drug addiction that led to opioid disorders, stress, anxiety, and other mental or physical problems. Additional benefits include a developed counseling and monitoring program that works with the aim of identifying and eliminating opioid dependency, provide professional medical assistance in case of overdose, treat substance abuse, etc.
Pros:
One of the best rehab centers in Nevada;
Great recreational facilities;
Professional medical staff.
Available treatments:
Methadone, Subutex, Suboxone.
12. A New Life Recovery Center
For those who look for a rehab center with a focus on outpatient substance counseling as well as services to help patients improve their mental health, A New Life Recovery Center will be a good option. It works out specific rehab and treatment programs with families and individuals in mind. They not only help clients to get rid of the disease or addiction but also assistant when it comes to building a reliable foundation for future recovery.
Address: 6431 W Sahara Ave, Las Vegas, NV 89146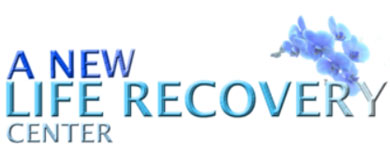 More Information on NewLifeRecoveryLV.com
The Las Vegas rehab center boasts a pool of certified and experienced medical specialists. They offer a variety of treatment programs that include substance use and personal growth counseling, preventive education, etc. Clients may benefit from one-on-one or group counseling and choose the best-matching rehab model. Additional services include help to adolescents, dual diagnosis counseling, and more.
Pros:
A wide range of counseling services;
Rehab programs for groups and individuals;
Preventive education.
Additional benefits:
Collaboration with other rehab centers and organizations such as American Suicide Prevention Foundation and others.
13. ABC Therapy
For more than 25 years, ABC Therapy has been delivering efficient tools and knowledge to those who want to give their lives a fresh start. The rehab center boasts a huge team of experienced medical staff who have education and instruments to change patients' habits, lifestyle, and state of mind. The center serves individuals and families not only in Las Vegas but also in the surrounding areas. An individual approach makes it possible for the staff to find the best-matching solution that fits clients the most.
Address: 730 N Eastern Ave Ste 130, Las Vegas, NV 89101
More Information on ABCTherapy.net
The medical staff consists of educated counselors who have enough expertise to deal with drug or alcohol abuse. Marriage and family therapists will help you recover as fast as possible and get back to a normal life. The pool of experts has some domestic violence and clinical professional counselors in addition to traffic school instructors who work to prevent DUI. Apart from rehab programs, clients will benefit from online courses and extensive community resources.
Pros:
More than 25 years of helping people;
All major POS and HMO insurance plans;
Online courses and community resources.
Insurance plans accepted:
Healthscope Benefits, Culinary Health Fund, Sierra Health & Life, Health Plan of Nevada, and others.
14. Solutions Recovery
Solutions Recovery has recently changed its location in Las Vegas, Nevada to continue serving people and helping them to cope with addiction and substance abuse. The rehab center has facilities situated not only in Las Vegas but also in Dallas, Hollywood, Orange County, and other cities across the country. The majority of programs are based on dual-diagnosis treatment with a range of effective programs that include medical detox, alcoholism treatment, outpatient counseling, and more.
Address: 2975 S Rainbow Blvd, Las Vegas, NV 89146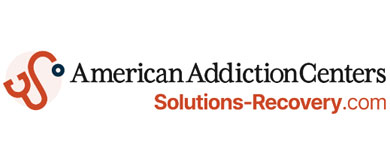 More Information on Solutions-Recovery.com
Treatment types include a variety of options that vary from detox, drug, and alcohol treatment to partial hospitalization and medication-assisted treatment. The basic recovery course lasts for 90 days. If that is not enough, clients will have a chance to prolong it for 30 more days.   With admission navigators Willy Peralta and Martiza Forry, the local staff introduces some educated and certified medical specialists who work with a focus on patients' problems.
Pros:
Different treatment types;
Different payment options are accepted;
Online registration form to start treatment instantly.
Insurance plans accepted:
Anthem, Humana, Blue Cross, Kaiser Permanente, and other insurance providers.
15. Thrive Solutions
Thrive Solutions delivers personalized services and rehab programs that combine various treatment types. They include personal and group counseling, addiction treatment, and mental health recovery. With facilities located southwest of Las Vegas, the rehab center welcomes clients from the surrounding boroughs including Summerlin, Henderson, and others. Patients will take advantage of advanced programs to treat substance use disorder in addition to effective mental health treatment courses. Local experts are ready to help both individuals and families by providing one-on-one or group counseling.
Address: 5510 S Fort Apache Rd Ste 15, Las Vegas, NV 89148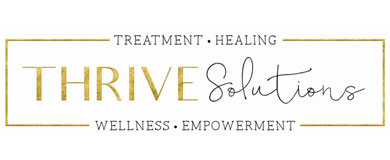 More Information on ThriveSolutionsLV.com
Apart from helping people with efficient psychiatry and detox treatment, Thrive Solutions has established an effective collaboration with other health centers and medical communities to deliver medical referrals to clients as well as ensure their case management. They are ready to help in case of anxiety, depression, addictions, or substance use disorder. Additional services include family counseling that can be covered by major insurance plan providers.
Pros:
Events and happening calendar;
Collaboration with the medical community;
In-depth social involvement.
Insurance plans accepted:
Anthem, Sierra Health and Life, Teachers, Medicaid, and others.
16. Vision House
Vision House is a sober living home for patients who want to start a new life without the use of alcohol or drugs. The main idea is to work out efficient treatment based on self-help rehab programs. Clients will be able to choose from a variety of evidence-based treatment courses that have already proved to be very efficient. Every person will find the best-matching variant in accordance with his or her beliefs, national issues, or constitution. The main mission is to create a sober and clean environment with different recreation areas for residents to interact and communicate.
Address: 3614 Spencer St, Las Vegas, NV 89169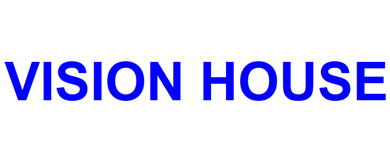 More Information on VisionHouseUSA.org
Exposure is the main priority for the pool of local medical specialists and therapists. For this reason, clients will appreciate great facilities that include unlimited access to the swimming pool, cable TV, Wi-Fi, pinball and air hockey table, video games, BBQ grill, and many other resources that will make their stay as favorable as possible.
Pros:
Swimming pool and BBQ area;
Online computer terminal;
Exercise equipment and games.
Treatment types:
Evidence-based rehab programs to recover alcohol and drug abuse.
17. Freedom House
Freedom House delivers sober living facilities to those who want to fight back alcohol and drug addiction as well as other health and mental problems. This is where patients may have a new lease of life and benefit from a variety of professionally designed treatment programs. The rehab course consists of 12 crucial stages. At each stage, all clients are being monitored and managed by certified healthcare providers. The idea is to minimize the risk of individuals indulging in drugs and alcohol after the treatment once they have back to the society and environment where they used to have problems. The services are delivered to patients directly or people looking for a supportive and at the same time recreational living environment.
Address: 3852 Palos Verdes St, Las Vegas, NV 89119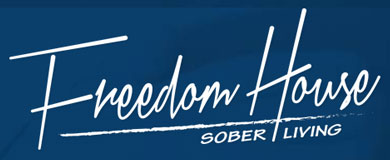 More Information on FreedomHouseSoberLiving.com
The facility boasts an amazing track record with more than 280 housing and 84 inpatient treatments served. Local experts utilize a so-called evidence-based approach and treatment that involves not only therapies and counseling but also case management and health monitoring then the rehab program is over. With this approach, Freedom House staff ensures the most favorable outcome with medical appointments, cognitive behavior classes, and other treatment services.
Pros:
More than 250 vital documents were received;
158 Inpatients completions;
Decades of collective medical experience.
Rehab center supporters:
Brenden Mann Foundation, ZEPHYR, Three Square, City of Las Vegas Municipal Court, and others.
18. The Fearless Kind
The Fearless Kind is a Las Vegas-based rehab center that develops advanced treatment solutions with a focus on women. Local experts work out gender-responsive recovery programs and tools that can be used by women after the treatment once they have returned to society. All treatment programs are delivered on a basis of residential treatment. The rehab center boasts great recreational facilities that create a safe and client-friendly environment. Patients will get a chance to heal various mental disorders, addictions, and other health problems.
Address: Las Vegas, NV 89120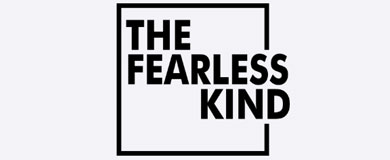 More Information on FearlessKind.com
As stated earlier, the rehab center provides gender-responsive treatment and care. It means that all programs have been designed to meet specific women's needs. The treatment course lasts for 90 days. It includes specific tools to cope with mental disorders, addiction, eating disorders, and other health problems. Patients will benefit from nutritional meals. Local experts believe that food is also a medicine.
Gender-responsive care means that our facility and programming have been designed to meet the unique needs of women. While many treatment facilities may be for women only, their programming may not be gender-responsive. At The Fearless Kind, our program and environment are sensitive to the needs of women seeking recovery from addiction and co-occurring eating disorders, trauma, and other mental health disorders. Additional clinical programming involves a process, spiritual, and wellness groups.
Pros:
Gender-responsive rehab programs;
Nutritional meals and healthy diets;
Efficient 90-day treatment courses.
Payment options:
Clients may use debit/credit cards as well as cover treatment costs with policies from major insurance plan providers.
19. Center for Addiction Medicine
Dr. Levy founded the Center for Addiction Medicine in 1998. He is a dedicated and experienced healthcare provider with more than 36 years of practicing experience. Mr. Levy started his medical career back in 1995 and three years later, he opened the Center for Addiction Medicine with the aim of helping individuals and families with advanced detox treatment, the continuum of care, and individualized rehab programs.
Address: 4445 S Jones Blvd # 3, Las Vegas, NV 89103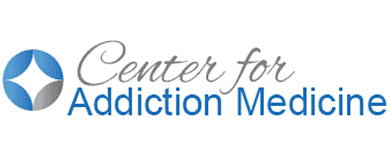 More Information on AddictionHelp.com
The medical staff develops efficient scientific and evidence-based treatment. They use advanced protocols to ensure a safe environment in addition to a supportive atmosphere. All of those features appear to be the core issues when it comes to detoxification. Certified and well-educated specialists ensure proper withdrawal symptoms management in addition to effective outpatient therapies, partial hospitalization, addiction treatment, electromagnetic brain pulse, etc.
Pros:
Established in 1998;
More than 36 years of medical practice;
Innovative detoxification treatment.
Insurance plans accepted:
THT Health, Aetna, Cigna, Prominence Health Plan, etc.
20. The Nestled
The Nestled is a boutique recovery center located in Las Vegas, Nevada. It has a certified and qualified legal staff that delivers upscale treatment to alcohol and drug abuse. Local facilities create a cozy and relaxing environment where patients may wind down and focus on the recovery process. The range of medical services includes detoxification, a range of different therapies, and residential care with a variety of activities available for patients.
Address: 2860 S Bronco St, Las Vegas, NV 89146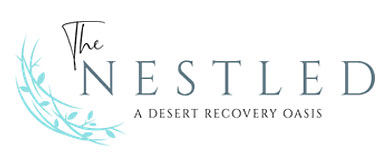 More Information on TheNestledRecovery.com
The main idea is to help families and individuals to fight back their addiction as well as other health problems and mental disorders. Different treatment services are developed with a focus on holistic wellness and conscious recovery. Rehab programs implement advanced treatment plans that cover all areas of clients' lives such as emotional. Spiritual, mental, environmental, financial, and many others. Residents will have a chance to build a sober support tea and well as learn some vital skills for healthy coping.
Pros:
A well-established boutique rehab center;
Treatments include dual diagnosis, therapies, drug/alcohol abuse recovery;
Advanced medical detox programs.
Facilities:
An outdoor swimming pool, gaming, and recreational areas, modern kitchen, well-designed rooms.
21. Vance Johnson Recovery Center
With so many addiction treatment facilities located in Las Vegas, the Vance Johnson Recovery Center is the rehab center that certainly stands out. Local experts provide personalized treatment programs delivered with safety and care. All treatment services are developed to meet patients' specific goals. Clients will appreciate 44-bed facilities combined with recreational areas and spaces for patients to interact and get involved in various ways. Healthcare providers do not use a single recovery plan for all patients. They deliver customized programs for every patient individually depending on her or her priorities.
Address: 2651 Westwood Dr, Las Vegas, NV 89109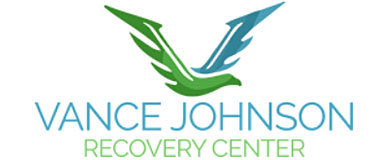 More Information on VanceJohnsonRecoveryCenter.com
The range of services includes drug and alcohol detox treatment, personalized veteran substance abuse programs, meth, cocaine, and prescription drugs rehab. All programs apply to an evidence-based approach that covers various aspects of people's lives from emotional to spiritual wellness. The team consists of multi-disciplinary specialists that manage both short and long-term recovery plans.
Pros:
Customizable rehab programs;
44-bed facilities to settle clients;
A wide range of recovery plans.
Insurance plans accepted:
Cigna, Beacon, Mines and Associates, TriWest, and others.
22. A New Mind Health Services
A New Mind Health Services has made a name for itself as one of the most trusted and respected counseling centers. It boasts a pool of medical experts who specialize in providing a range of substance abuse and addiction treatment programs. If some of your beloved ones fail to struggle with drug or alcohol addiction, the team of experienced healthcare providers is here to help. They work with a focus on adults (18+) who are dependent on prescribed drugs, painkillers, and other substances.
Address: 320 N Nellis Blvd suite #6, Las Vegas, NV 89110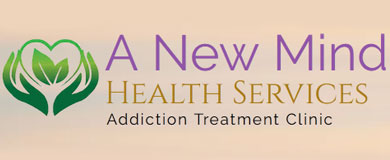 More Information on ANewMindHS.com
The range of services includes clinical and counseling assistance as well as opioid rehab therapies. Local experts use methadone to make the maintenance therapy as efficient as possible. Clients never suffer from cognitive dysfunctions or pain. This is what makes local rehabilitation programs so special and favorable for the patient. Methadone does not affect the intelligence or health capacity making it easy for patients to get back to normal life as soon as possible.
Pros:
Advanced rehab programs;
Methadone maintenance therapies;
Alcohol, substance, and drug abuse treatment plans.
Additional benefits:
24/7 appointment scheduling.
23. EndureLV
Founded by Brittani Sitar, EndureLV is a full-scale rehab center that delivers not only a variety of abuse and addiction treatment programs but also recovery and wellbeing plans to keep fit. Brittani and her team have worked out an efficient approach to substance use and mental health services. They give a warm welcome to every resident to settle at their state-of-the-art facilities that feature a gym and membership programs developed with a focus on physical development and mental health. Local experts boast decades of collective experience in such practice areas as substance use disorder, mental health problems, eating disorders, and many others.
Address: 3087 E Warm Springs Rd, Las Vegas, NV 89120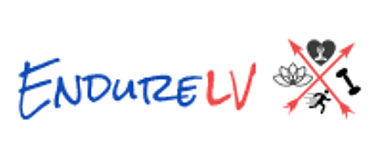 More Information on EndureLV.com
The key idea is not just to help clients struggle against abuse and mental disorder. The main mission is to put their bodies and souls together and ensure improved wellbeing through physical exercise. The rehab plan consists of three major phases. The first one includes a 5-day therapy that lays the future treatment foundation. The second phase is the main stage of the treatment where patients work with a focus on their body, mind, and soul. The final stage lets patients stay connected with the community. They will obtain new skills and knowledge to improve their well-being.
Pros:
A 3-phase rehab program;
Treatment plans with a focus on keeping fit;
Facilities include an in-house gym for exercises.
Additional benefits:
Video reviews and testimonials that prove the rehab efficiency.
24. Odyssey House
Odyssey House is one of the longest-running and well-recognizable rehab centers in Las Vegas. It has been delivering high-quality care and residential services since 1971. With decades of treatment and rehab experience, local specialists have managed to help thousands of people not only in Nevada but also across the country. They assist patients when tackling alcohol and drug addictions using inpatient programs delivered to individuals and groups.
Address: 6392 McLeod Dr #9, Las Vegas, NV 89120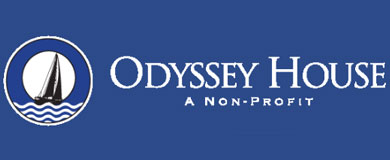 More Information on OdysseyHouse.org
The pool of experts consists of more than 30 therapists, counselors, medical coordinators, case managers, and other specialists who work as a team to deliver combined rehab programs. The majority of treatment services are addressed to poor physical health, negative beliefs, housing, substance abuse, mental disorders, relationship rebuilding, and many other aspects of patients' lives. At the Odyssey House rehab center, the guaranteed employment and independent living after the course completion. Additional services help to improve leadership qualities, interpersonal skills, and so on.
Pros:
More than 50 years of experience;
Over 30 dedicated medical specialists;
A variety of rehab programs.
Insurance plans accepted:
Blue Shield, Aetna, Cigna, MHNet, Medicare, SelectHealth, and others.
25. Elite Pain Management and Recovery Centers
Elite Pain Management and Recovery Centers boast facilities across the country. They welcome residents from not only Nevada and Las Vegas in particular but also from other states including South Carolina, Missouri, and many others. It has recently opened two new locations in Kansas and Overland. Local therapists and medical coordinators provide full-scale rehab programs and services to those struggling with drug and alcohol dependency in addition to chronic pains.
Address: 7150 W Sunset Rd #202, Las Vegas, NV 89113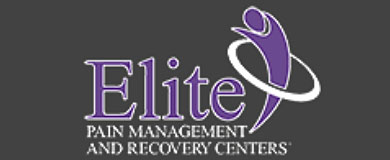 More Information on ElitePainManagement.md
The main mission is to identify and eliminate the core reason for the pain suffered by every patient individually. What's more, local staff struggles to locate pain symptoms resulting in chronic inconveniences after different types of injuries that may include fibromyalgia, knee or hip pain, neuropathy, etc. Alcohol and drug abuse treatment involves using buprenorphine and Vivitrol. Each program combines medication sage with health and behavioral therapy to ensure the most productive life after the treatment.
Pros:
Cross-country facilities;
Three centers in Nevada including Las Vegas;
A combination of medications for the most effective rehab plan.
Additional benefits:
57 five-star ratings and positive reviews on Google.
26. Destinations
Destinations are the Las Vegas-based rehab center that provides medical and therapy services designed with a focus on teenagers. The pool of experienced therapists and counselors guarantees a dedicated approach and teen care ensured by exclusive inpatient programs combined with partial hospitalization. High-quality facilities are situated in the southwest of Las Vegas. The dedicated staff is aimed at providing not only support and treatment services. They encourage youth, help teens train special skills, and benefit from the high-end treatment.
Address: 2851 N Tenaya Way #205, Las Vegas, NV 89128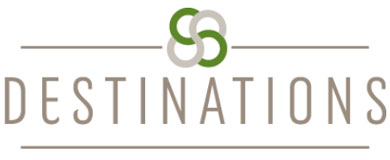 More Information on DestinationsForTeensLasVegas.com
The major services delivered include teen outpatient programs, mental health, and dual diagnosis treatment. Each recovery program differs from one patient to another. They never use the same rehab plans for every specific situation. Every recovery process comes with different therapies and modalities. The prior outpatient program consists of 72 hours. It makes it possible for the medical staff to decide on the best-matching plan. What's more, each treatment considers in-depth parents' involvement.
Pros:
Brand new facilities in Las Vegas;
Rehab programs for teens;
Treatment plans with parents involved.
Insurance plans accepted:
Provident, US Family Health Plan, Anthem, Davita, and others.
27. TrueCare Treatment Centers
TrueCare Treatment Centers currently offer more than 25 different rehab programs to help patients struggle with different kinds of addiction. A pool of medical experts consists of physicians, medical assistance, and nurse practitioners, who serve a variety of recovery programs based on using Suboxone.  Additional treatment services include programs to help people with gambling addiction, eating disorders, pain management, domestic violence, and other problems.
Address: 2901 N Tenaya Way Suite #100, Las Vegas, NV 89128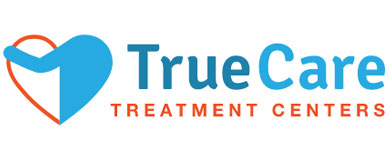 More Information on TrueCareTC.com
The main idea is to show patients how great it can be to live a life without alcohol or drug addiction. Each client can take part in a 12-stage program with each phase including smart recovery tools, NA, AA, and others. The majority of rehab plans are based on using Suboxone. The treatment helps to struggle with opioid and other types of substance abuse at any level with the help of such active ingredients as naloxone and buprenorphine.
Pros:
25 rehab programs;
A wide range of treatment modalities;
12-stage treatment plans.
Insurance plans accepted:
Medicaid Fee For Service, Cigna, Silver Summit, Anthem.
28. Las Vegas Recovery Center
Las Vegas Recovery Center provides professional rehab assistance to those who are just about to finish residential or inpatient recovery. It offers high-end facilities to clients who find themselves at different levels of drug and alcohol abuse recovery. Patients will have a chance to not only benefit from various treatment services but also get involved in work or study. The rehab center offers outpatient treatment, partial hospitalization as well as intensive therapies.
Address: 3321 N Buffalo Dr #150, Las Vegas, NV 89129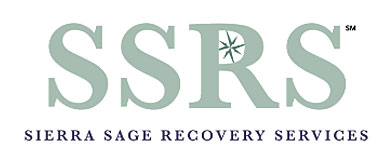 More Information on RehmarRecoveryHomes.com
Residents will appreciate fully equipped facilities located in 5 different gender-specific areas. Clients may choose from private and semi-private suites or apartments with a bathroom attached for maximum comfort. Each room features a home-like environment to ensure a fast and stable recovery process. Bobby and Sydney Rehmar are the founders of the rehab center with decades of experience and expertise in different medical fields.
Pros:
Private and semi-private rooms;
Wi-Fi and cable TV;
Additional recovery support services.
Additional information:
12-step meeting attendance is required to become a resident.
29. Klarity Life
Klarity Life introduces a highly professional team of medical specialists with the medical director and anesthesiologist Dr. Henry Liang. He knows for sure what particular treatment program will fit a particular patient. Mr. Liang has worked out efficient rehab plans to fight back alcohol and drug addiction based on using ketamine and NAD+ infusion therapies. It helps to reduce cravings as well as ensures fast and infective substance detoxification.
Address: 5145 S Durango Dr #103b, Las Vegas, NV 89113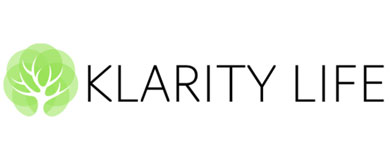 More Information on KlarityLife.com
Apart from ketamine therapies, treatment and recovery plans include rehab programs to heal anxiety and depression, ensure proper pain management, mental and other types of disorders. Renovated and remodeled facilities offer cozy rooms with flat TV sets, Wi-Fi connectivity, and foods and beverages served during the infusion process.
Pros:
Fully-equipped facilities;
NAD+ and ketamine rehab plans;
Professional medical staff.
Facilities:
Luxurious rooms with gaming and recreational areas.
30. I.C.A.N. Family Services
I.C.A.N. Family Services delivers round-the-clock medical assistance in addition to advanced rehab plans, collaboration with major insurance providers, free transportation, and a pool of experienced specialists. To start the recovery process, patients only need to get in touch with the center representative and schedule the appointment 24/7 to discuss social, psychological, and health requirements.
Address: 2901 N Tenaya Way, Las Vegas, NV 89128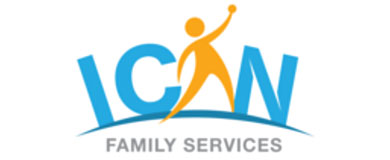 More Information on IcanFamilyServices.com
Local experts do their best to ensure services of the highest quality. The range of treatment plans includes inpatient and outpatient detox, partial hospitalization programs, general counseling services, and intensive outpatient recovery plans.
Pros:
Round-the-clock admission;
12-step treatment programs;
High-quality detox facilities.
Insurance plans accepted:
Anthem Medicaid & Silver Summit, Cigna, Medicare/Medicaid.
The Situation With Drug Addiction
The stats of drug addiction in Las Vegas is overwhelming. More than 233,000 individuals aged 12 or older have used any of the illicit drugs over the last year. Addiction resulting in mental disorders and depression can be a real nightmare for patients and people that surround them.
What's more, recent stats show an increasing number of people aged 12-17 who suffer from alcohol and drug use disorders. The percent among adolescents has reached 10.5% in 2017.
Common Drug Use Side Effects
The problem is not only in general addiction and cravings. Drug use may result in serious health problems, severe pains, and different types of health disorders. All of these side effects require a professional approach when treated. For this reason, choosing a proper rehab center will define whether a patient will be able to get rid of the following or not:
Craving – the major obstacle many patients face when fighting back their disease. For some time, they are obsessed with the desire to take the substance. The key problem is that emotional desire can be very strong and disconnected from physical desire. This factor may eventually result in the inability to obtain from another dose. This is where total control over the rehab process is needed.
Lost Control – it is very hard for the addicted person to decide on when it is better to stop. An alcoholic will hardly stop drinking even if he or she is already drunk. The same thing is with other substances. One fails to control the dosage, which may lead to problems that are even more serious like fatalities.
Depression – the side effect combines a set of mental disorders that may also include anxiety, a permanent feeling of guilt, suppression of other life aspects, and important issues. As a result, people face worsening relations with family, colleagues, or friends.
Withdrawal Symptoms – they refer more to physical side effects that result after giving up such hard substances as heroin or cocaine. They may include shivering and tremor, sweating, sleeplessness, and others.
How Rehab Centers Can Help
Patients' sobriety is vital. However, choosing the right rehab center is crucial as well. People need to consider a variety of factors to choose the best facilities and recovery plans that work. A growing number of different establishments with unclear medical services and huge costs make people feel confused.
The good news that dozens of rehab centers are located only in Las Vegas with some good facilities across the state. All you need is to accept the fact that you have a substance abuse problem and opt for professionals to get rid of it. It is your chance to start the new path and get professional assistance to stay on it.
Main Treatment Approaches
All rehab programs are different even if they help to treat the same health problem. The only thing that makes difference is how professional and intensive a chosen plan is. Did a professional healthcare provider develop it? Will it really help? Does it fit your specific requirements?
To answer these questions, we need to clarify some major rehab program types. The major treatments include:
Inpatient – a patient stays in the center as a permanent resident to receive all needed treatment and medication.
Outpatient – patients do not need to stay in a hospital all the time. They only visit the center to access facilities and medication. It can be a part of the partial residence treatment.
Recovery Housing – treatment programs are provided to patients who live in a supervised temporary housing facility.
Residential treatment – a non-hospital facility where patients live and follow the rehab program.
The first thing you need to do is to realize and accept the problem. It will help you define the main recovery goals. Each rehab center comes with a custom-developed treatment program. It may include several phases and disciplines with a focus on versatile disorders. It may sound surprising but centers with the same specialty and services may come with different approaches. So, it is you to choose the one that will meet your particular goals and medical requirements.
Core Challenges of Rehab Programs
Patients will need to define the substance and health problems they want to get rid of first. The next step is to understand whether the identified health problem may have some underlying issues. In this case, you might need a dual-diagnosis treatment, which means coping with several disorders simultaneously.
Last but not least is to check for how long the program will last. Is 30-recovery is enough or will you need to follow another stage of rehab? How much will it cost and does insurance cover those costs? With answers to these questions in mind, you may start searching for the center with fitting rehab program types.
Factors To Consider When Choosing A Rehab Center
Dozens of factors can make the difference when choosing a recovery plan. Some of them are crucial while others are not. If you are a desperate treatment seeker, take into account the following:
Specialization
Every rehab center specializes in treating particular health problems. For example, some clinics work with a focus on curing teen and adolescents' drug addiction while others work only with adults, elderly people, or veterans. If you need a team of experts that handles dual-diagnosis treatment, make sure the center has this particular specialty.
Types of Therapies
Treatment can be different even when it comes to the same disease. You are supposed to choose a proper type of treatment and therapies that will work right for you. Look at the provided modalities and tools local experts use to treat alcohol and drug abuse. A good idea is to check a track record with the number of patients cured of the same disorder as yours.
Facilities
Amenities can make a huge difference. Some patients do not care about the living quality while others want to pass the recovery program in a 5-star hotel. The choice will specifically depend on your requirements and preferences. Of course, it is great to have functional and stylish rooms with a set of recreational and gaming areas, swimming pools, dining zones, etc. This fact will have great importance, especially if the program lasts for more than 30 days.
Pricing Policy
Price is the major concern for the majority of future patients. In reality, the price for the same treatment can vary drastically.  It will depend on the facility level, medications used, program length, and some other factors. The good news is that some of the most respected and trusted establishments cooperate with leading insurance providers. In other words, an insurance policy will help you to cover all treatment costs.
Here are some of the most common payment options used by rehab center residents:
Personal insurance plans from major policy providers.
Self-funding when a patient covers all costs from his or her wallet.
Medicaid and Medicare can sometimes help clients pay for detox and addiction treatment.
ACA Health care.
Those who do not carry insurances or have not enough funds to pay for the treatment may use loans.
With all this information, you will be able to compare all the best options you have sorted out. Before deciding on a particular center, look for testimonials and reviews not only on the official website but also on the web. If everything suits you fine, start the admission and complete the rehab plan to start a new life with mental stability and joy for life.
Steps To Take Before The Admission
The best way to opt for the right treatment program is to consult a professional healthcare provider who will share a piece of advice or recommendations on the best machining and the most efficient plan. Do not forget to consider your rehab goals we have identified in the first paragraph of our guide. Make sure that treatment services totally match them.
The best bet is to consult the individual medical specialist who is not linked to a specific rehab center. It offers high chances of getting an objective recommendation. Most rehab centers offer primary admission that may last from 24 to 72 hours and even more. This period helps local therapists and physicists to clarify health problems and disorders they need to help you cope with.
Now, when you know what to heal and how it is high time we started choosing the best rehab facilities. With so many centers available on the web, do not rush to choose the one you come across right at once. Pay attention to facilities it offers, keep an eye on testimonials, reviews, medical staff. Sort out 5-6 variants that meet your goals to compare and contrast them. Make a list of rehab centers with some of the most crucial factors to consider before making a final decision.