Rehab centers help people who suffer from substance abuse and different forms of addiction. Such organizations can provide recovery services on an inpatient or outpatient basis. The first option involves either full-time or partial hospitalization. The second one offers counselling services and specialty therapies.
The further substance abuse goes, the harder it gets to give up bad habits. Addiction is caused by various substances – alcohol, drugs, prescription medications, or opioids. In all cases, it becomes very hard to deal on one's own. This is when professional help is required.
Following the drug rehab program makes it possible to complete the detoxification recovery process in a friendly, caring, and safe environment. In or list, you will find 40 rehab centers with a variety of recovery plans for teens, adolescents, and adults.
1. Landmark Recovery
This center provides a large variety of services for rehabilitation, including residential treatment options. The duration of the program is 35-45 days. It includes group therapy, individual therapy, support meetings, and other activities. Before being admitted for the program, patients should also undergo a medical detox with the help of special medications.
Address: 4112 Fern Valley Rd suite a, Louisville, KY 40219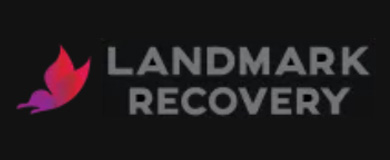 More Information on LandmarkRecovery.com
The residential program is centered around learning patients coping and life skills. It is carefully structured for customers to stay involved in therapy and yet have enough personal time. The following services are included:
SMART Recovery;
12-step AA and NA meetings;
Group and individual counseling;
Dialectical behavioral therapy;
Cognitive-behavioral therapy;
Dual-diagnosis (mental health care);
Family therapy;
Sports and entertainment activities;
Support meetings.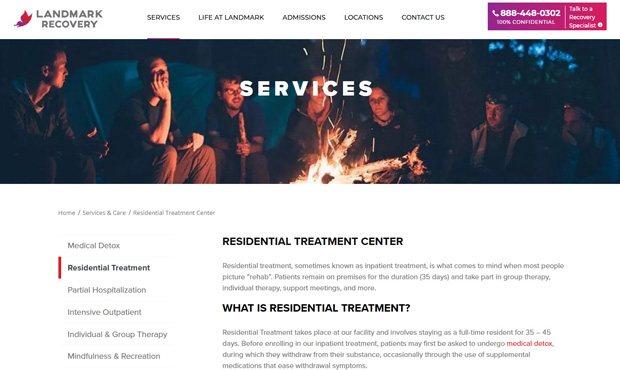 The facilities of Landmark Recovery feature semi-private bedrooms, conference hall, fully equipped kitchen and all necessary amenities. The center accepts many private insurance plans (Humana, Aetna, Cigna, Beacon and others) and provides flexible payment options. There are hundreds of 5-star reviews in Google, people are grateful to the staff and like the learning experience they get.
2. Stepworks Recovery Centers
This center provides a detox and residential program – two in one. It lasts 30 days and includes the help of an integrated team of providers. Treatment is individualized after assessment of a person's mental and physical health. The detox program is based on Naloxone and Buprenorphine medications. Also, short-term detox options are available: they last 3-7 and 11-13 days.
Address: 151 Coconut Grove Dr, Nicholasville, KY 40356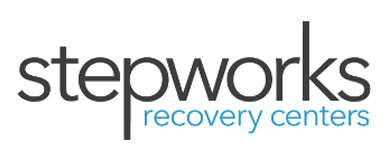 More Information on Stepworks.com
The residential program incorporates various activities, including:
Life skills teaching;
House maintenance;
Family meetings;
Individual counseling;
Work in clinical groups;
Evidence-based therapies.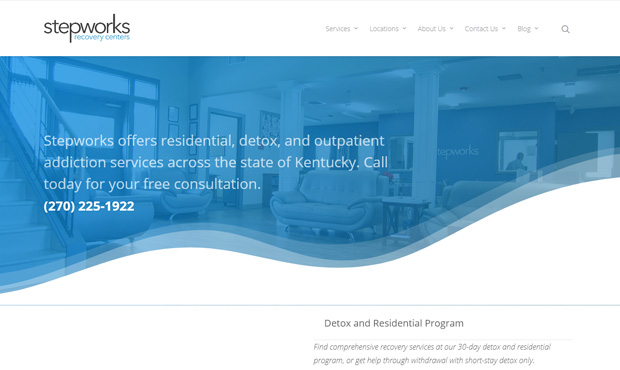 Also, the apartments for sober living are available. They are fully furnished and provide all amenities, while residents stay responsible for food and hygiene products.
Upon finishing treatment, customers can opt for the intensive outpatient program and attend sessions throughout the week. There, they will develop coping skills, disease management skills, continue their addiction education and learn relapse prevention.
Stepworks is a CARF-accredited center. It accepts a few private insurance plans. Customer reviews are mostly positive. Former patients are satisfied with both facilities and the staff. This place is recommended for those who want a mid-term residential treatment option.
3. JourneyPure
Having treated over 6,000 patients throughout the history of their existence, JourneyPure provides innovative treatment plans that represent the newest approaches to physical and mental health. Recovery starts with medical detox that lasts 1-10 days depending on the substance abused. After that, customers are recommended to undergo the residential treatment.
Address: 2349 Russellville Rd, Bowling Green, KY 42101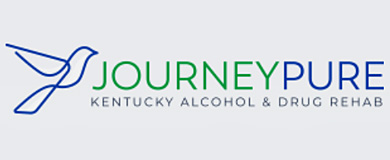 More Information on JourneyPure.com
The residential program includes a large set of therapies and activities:
Individual and group counseling;
Holistic therapies (art, music, horses, adventures, yoga, etc);
Relapse prevention sessions;
Life planning;
Nutrition education;
Exercise and sports;
Social bonding;
CBT, DBT, MBCT, EMDR, TIC and other therapies.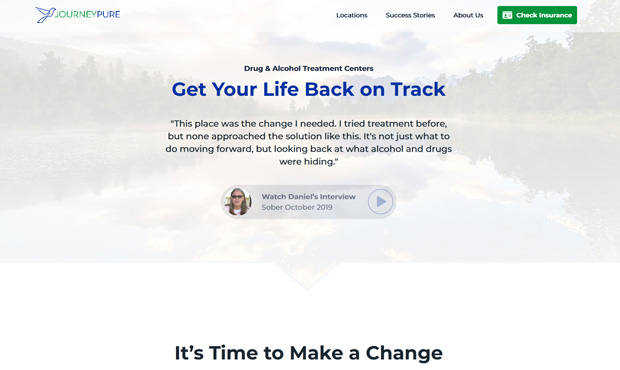 The facility for sober living is small but comfy. It features all amenities for a comfortable stay, and the overall atmosphere is very peaceful. The alumni can also opt for the aftercare support: they will follow an individual plan that helps them control cravings and cope with difficulties and stress in a sober way.
JourneyPure accepts a few common insurance plans (Tricare, BlueCross, Aetna, Humana) – they can be verified online. There are over 100 customer reviews in Google: customers claim the majority of staff is very helpful and friendly. People get enough support and fascinating experiences.
4. Isaiah House
Those who opt for long-term residential treatment should consider Isaiah House.- a place with 83% success rate within 6 months. They provide a calm and supportive environment where people can resolve their legal issues, restore family and child relationships and stabilise their mental and physical health. It helps patients develop coping skills, provides employment and education options.
Address: 2084 Main St, Willisburg, KY 40078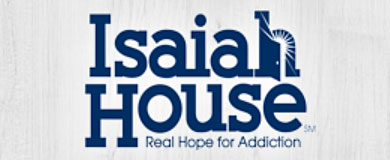 More Information on Isaiah-House.org
The duration of stay is defined personally after medical assessment of an individual's mental and physical health. The residential program includes such services as:
Individualized treatment planning;
Regular drug screening;
Peer support;
Counseling services (in group and personal);
Spiritual guidance;
Parenting classes;
GED instruction;
Medical care and transportation;
Sports and exercising;
Entertainment options.
Alternatively, there are many other treatment options available: short-term residential, sober living, traditional and intensive outpatient, MAT, and employee assistance program. Thus, Isaiah House can help any addict, no matter how far their dependence has gone.
Please, note that the center doesn't work with insurance plans – it accepts direct payments instead. Clients can bring money to buy some food and essential items. Judging by customer reviews, their overall experience was positive, and they managed to continue recovery upon finishing the programs.
5. New Vista
New Vista provides 28-day residential treatment for people dependent on drugs and alcohol. There are 20 beds of men and 16 beds for women available in their Schwartz Center. There, people get support and can focus on their individualized plans – they are elaborated after a thorough mental and physical health assessment.
Address: 3479 Buckhorn Dr Suite 106, Lexington, KY 40515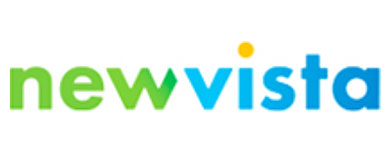 More Information on NewVista.org
The program in New Vista includes:
Group and individual counseling;
Family counseling;
Educational sessions;
Community meetings;
Peer support;
Family education program;
Recreation;
12-Step meetings (NA and AA);
Case management.
Also, there is a 12-bed facility in Richmond that accepts women with children. There, they get coping skills and undergo recovery together with treatment of depression, anxiety and other health concerns.
After residential treatment, patients can opt for transitional housing (help with employment is included), intensive outpatient treatment (18 group sessions over 6 weeks), and outpatient counseling (in group or with family).
New Vista is accredited by CARF and accepts various payment options. Customer reviews in Google are positive but not detailed enough. Visit the facilities before agreeing for treatment.
6. Praxis
The center is run by the above-mentioned Landmark Recovery. It offers residential treatment for adults, both men and women. It features a holistic approach and addresses mental health problems and substance disorders (alcohol, drugs, prescription medications, etc). The duration of the program is 30 days. During this time, patients undergo the whole spectrum of services and cannot leave the premises.
Address: 4418 Malcolm Ave, Louisville, KY 40215
More Information on PraxisTreatment.com
The treatment program includes:
Group counseling;
12-step AA and NA meetings;
SMART Recovery;
Refuge recovery;
Celebrate recovery;
Family dynamics;
Coping skills development;
Individual therapy;
Family education;
Coping with triggers;
Healthy relationships education;
Discharge planning;
Dialectical behavioral therapy;
Cognitive behavioral therapy;
Sports (hiking, running, swimming and other activities);
Mindfulness, meditation and yoga.
Thus, the patients are helped to fight cravings, create a healthy routine, improve their sleep and memory, and enjoy a reduced stress level.
Praxis accepts There are many 5-star customer reviews in Google – people are mostly content with the staff and place.
7. New Season
This is an opioid addiction treatment center in Covington that accepts adult patients (18+), both men and women. Low fees and individualized treatment plans are its main advantages. The MAT is based on buprenorphine. The team includes a qualified medical doctor, nursing team, counseling staff, service coordinator, and pharmacist.
Address: 1450 Madison Ave #3369, Covington, KY 41011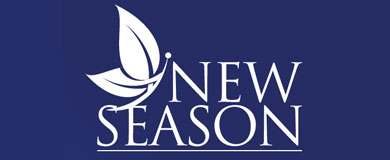 More Information on NewSeason.com
The following services are available:
MAT (medication-assisted treatment);
Individual and group counseling;
Family counseling;
Medically supervized withdrawal;
Outpatient services;
Medical exams;
Take-home benefits.
The duration of treatment is not limited – customers can decide for how long they want to attend counseling sessions. For some of them, it takes weeks to achieve the desired level of self-control and relapse prevention.
This outpatient treatment center is recommended for those who want to improve overall quality of life, their physical and mental health. Also, New Season provides many educational materials for patients and their families.
New Season is accredited by CARF and many other organizations. It provides a flexible payment scheme. There are many positive customer reviews which prove that the center is worth consideration.
8. Liberty Ranch
Having over 25 years of experience, Liberty Ranch is located on a 6,500 sq ft area. It provides residential treatment the duration of which is defined after a thorough medical assessment. Also, there are many educational materials and guides on the website.
Address: 255 Lane Rd, Kings Mountain, KY 40442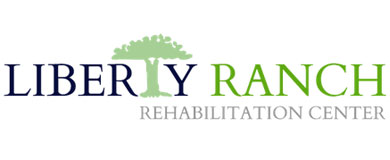 More Information on TheLibertyRanch.com
There is a large set of service and activities available:
12-step NA and AA meetings;
Hiking, fishing, horse shoes;
Volleyball, basketball;
Life skills development;
Relapse prevention classes;
Development trust, communication skill recovery;
Career counseling;
Individual and group counseling.
Also, there is an intensive outpatient program available – it is a great alternative to inpatient recovery. The program lasts a few weeks and includes psychotherapy, partial hospitalization, family counseling, medication management, trauma therapy, psychiatric evaluation. Separate women's programs are aimed at raising patients' self-esteem, fidgeting co-dependency and tracking recovery dynamics. Liberty Ranch is recommended  for people who need treatment in a calm, peaceful atmosphere and want to try various experiential therapies. Residential treatment in Liberty Ranch is just right for reaching sobriety in a long term.
There are many positive reviews about the place in Google – people are mostly content with conditions and staff.
9. Ethan Health
The center provides outpatient addiction treatment services for people who have problems with any substance abuse – alcohol, drugs, prescription medications, opioids, and so on. They offer a wide range of individualized services tailored to meet customers' needs and requirements. The last of treatment options includes MAT (detoxification) based on FDA-approved medications, counseling, and all types of outpatient treatment.
Address: 6150 1st Financial Dr, Burlington, KY 41005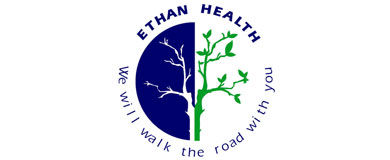 More Information on EthanHealth.org
For example, patients can opt for the following programs:
Outpatient;
Intensive Outpatient;
Targeted Case Management;
Peer Support;
Individual and Group Therapy;
Medicated Assisted Treatment;
Suboxone, Buprenorphine & Vivitrol Treatment;
Physician Appointments;
Telemedicine.
Aside from that, Ethan Health participates in various supporting programs, for example, Madison County Food Assistance, Suicide Prevention, the 12 steps, Syringe Exchange Program, and so on.
This place is recommended for those who want to combine treatment with work or education. Also, it might be the first step on the way to full recovery thanks to certified detox services.
Ethan Health accepts most Kentucky insurance plans: Aetna, Anthem, Passport, WellCare, and others. Payment plans are flexible. This is a CARF-accredited organization. The organization is highly rated in Google, its patients have nice impressions from the facility and specialists.
10. Frazier Rehab Institute
Being a part of UofL, Frazier Rehabilitation Institute is located in Louisville and provides inpatient and outpatient rehabilitation services. It has been around for over 60 years, and developed innovative therapeutic techniques together with a special training approach. The institute team prepares people for sober life right from the start. There are different programs available: detox, inpatient and outpatient, partial hospitalization, family support, and aftercare.
Address: 2020 Newburg Rd, Louisville, KY 40205
More Information on UoflHealthNetwork.org
Each day consists of a strict schedule that includes:
Individual Therapy;
Gender-specific specialty groups;
Education Group;
12 Step Meetings;
Psychotherapy Group;
Art therapy;
Discharge Planning.
Each patient works with the whole team of specialists which includes psychiatrist, spiritual counsellor, drug and alcohol abuse counsellor, nurses, social workers, and addiction medical specialists.
Hence, this institute is recommended for people in need of professional outpatient and inpatient treatment options. Customer reviews in Google are mixed – some staff members don't live up to patients' expectations, and some people claim not receiving an adequate level of care.
11. Communicare
This center has specialized in adult behavioral health services since 1967. They are well-reputable for competent and caring staff. Communicate offers outpatient treatment services, individual, group and family counseling, psychiatric medication management, and school-based services. Also, there is an adult crisis stabilization unit and residential placements available.
Address: 107 Cranes Roost Ct, Elizabethtown, KY 42701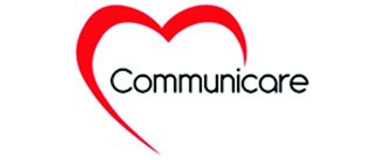 More Information on Communicare.org
What exactly is recommended for patients?
Opioid-addicted people should consider the MAT program that lasts 18-24 months. It's designed for heavy heroin abusers who want to achieve long-term sobriety. Aside from getting medications, customers have co-occurring mental diseases treated.
Counseling (group, individual, family) and aftercare services help people during and after treatment control their cravings, stay aware of substance abuse side effects, and be motivated to enjoy their sober lives.
The 12-step program offers a holistic and structured approach to treatment. It's highly advised for people who need full guidance and a lot of emotional support.
Transitional housing is available for patients aged 18+. The house for chemically dependent women is located in Hardvin County. It's available for female patients who meet acceptance criteria, including being sober for at least 30 days. EAST center accepts pregnant or parenting women with addiction. Male patients can get referred to EAST men's unit with 12 beds available.
All in all, Communicare has medium ratings which depend on the place. Visit their facility before agreeing to stay there.
12. Chrysalis House
This is a female residential rehab with a family-centered approach. It helps women to recover from drug and alcohol addiction while offering individualized programs. Also, it accommodates women with toddlers and infants.
Address: 1589 Hill Rise Dr, Lexington, KY 40504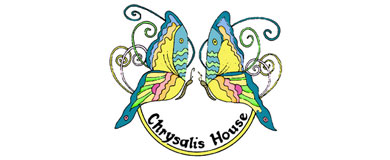 More Information on ChrysalisHouse.org
There are clinical and other treatment services available:
Drug screening;
Medical care;
Mental health services;
Assessment;
Treatment planning;
Life skills;
Educational remediation;
Employment readiness;
Housing support;
Parenting and child development education;
Advocacy and help with legal issue;
Linkage to child welfare systems.
The duration of the residential program is not limited. Women take their time to get ready for coping with life difficulties, adopt sober and adaptive problem solving strategies, develop positive parenting skills, communication and social abilities.
Aftercare/independent living is the last phase of recovery: the staff helps women undergo this time with maximum support. Thanks to the step-by-step recovery approach, Chrysalis House patients manage to reach nice results.
There is no admission fee, patients get food stamps to support themselves and kids. Once a client gets employment, 30% of income goes to cover room and board expenses. Customer reviews in Google are scarce but mostly positive – women are grateful to the center for their help.
13. ARC
ARC center offers a holistic approach to drug and alcohol recovery. Their major program is divided into several phases: detox and residential treatment (30-60 days), sober living (30-60 days), and Phase 3 that includes internship, education and employment. Although the entire course takes almost a year, it gives great results and helps patients to preserve long-term sobriety.
Address: 125 N Main Cross St, Louisa, KY 41230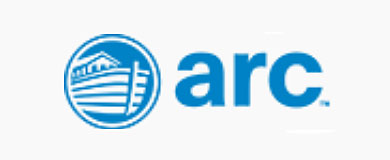 More Information on ARCcenters.com
What is included in the programs:
Supervized detox;
24/7 addiction specialist support;
Spiritual mentoring;
NA and AA 12-step meetings;
Peer support in a sober living environment;
Personalized case management;
CPR and first aid training;
Internship and employment care.
Alternatively, customers can opt for outpatient treatment that include group and individual counseling, 12-step meetings, peer support, and targeted case management.
ARC is accredited by CARF, NAATP, AIS Accreditation, and the Commonwealth of Kentucky. It accepts several basic insurance plans (WellCare, Humana, Passport, Aetna and others). Judging by customer reviews in Google, both sober living homes and clinics offer good conditions, but some of the staff members need to work on their qualifications.
14. Crossroads Treatment Centers
The center specializes in MAT (medication-assisted treatment) with FDA-approved medications. This program includes counseling, toxicology, and other therapies. Plans can be individualized after a thorough medical assessment. Although the center mostly focuses on opioid addiction treatment, it also helps with other types of dependence.
Address: 1974 Walton Nicholson Pike, Independence, KY 41051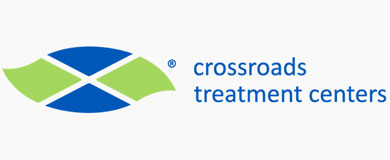 More Information on CrossroadsTreatmentCenters.com
The outpatient treatment program includes:
24/7 medical assistants;
12-step meetings;
Psychological counseling (group and individual);
Detox services.
Treatment is based on FDA-approved medications (Suboxone, Vivitrol) and incorporates the 3-pronged approach. It means medication, counseling and toxicology are united in one to help patients reach the best results.
It goes without mentioning addiction education for patients. The staff helps them understand the nature of psychological and physical dependence, which allows people to understand the reasons for their behavior and develop coping skills that would be just right in their individual case.
Crossroads accepts Medicaid and various commercial insurance plans. There are over 80 positive customer reviews found on third-party platforms. Patients claim that the staff is doing a great job and always stays responsible for patients' well-being. So far, treatment experience in this center is good for everyone.
15. CleanSlate
This drug rehab is located in Louisville: it helps people with different types of addiction (alcohol, drugs, medications, opioids). Medication-assisted treatment is based on FDA-approved products (Suboxone, Vivitrol). Each patient is provided with an individualized plan that includes counseling sessions and special therapies – all after a thorough mental and physical health assessment.
Address: 210 E Gray St UNIT 803, Louisville, KY 40202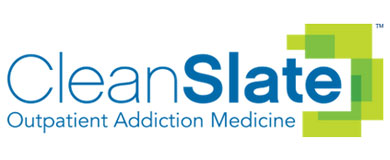 More Information on CleanSlateCenters.com
CleanSlate works with all adults and helps people who have problems with criminal justice. It helps them find a lawyer and resolve some problems. Besides, it works with the victims of domestic violence, helps people with housing and child care. The facilities in CleanSlate are pretty neat and comfortable.
Other advantages of this center include:
Medication-assisted treatment and other programs are always individualized;
Each patient is treated with dignity, respect, and compassion;
Telehealth appointments are available for those who need outpatient treatment services;
The staff stays friendly and respectful to patients and always tries to help.
CleanSlate accepts Medicaid, Medicare and a few other commercial insurance plans – they can be verified online. Customer reviews about this place are scarce.
16. Kentucky Addiction Centers
The network of these centers helps patients with different kinds of addictions (drugs, alcohol, prescription medications). It has already helped over 2,000 people on their way to recovery. The center offers affordable housing and allows people to combine outpatient treatment with work or education. People can help overall lifestyle help with relief assistance.
Address: 625 Tech Dr ste b, Winchester, KY 40391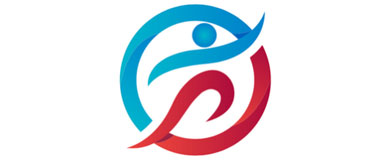 More Information on Callkac.com
The advantages of Kentucky Addiction Centers include:
Customized treatment plans for every patient are based on customers' needs and requirements;
Each treatment day is thoroughly scheduled, which allows finishing recovery in time;
Medication-assisted treatment (MAT) and drug replacement therapy are based on FDA-approved medications;
Individual and group therapy are available on all days of the week;
It provides assistance with appliance for legal help, social security services, and pharmaceuticals;
The center assists patients with the college or university enrolment service;
Customers get SNAP benefit applications.
Customer reviews about Kentucky Addiction Centers are mixed, so it's highly recommended to visit the facilities before letting your loved one be treated there.
17. Dave Harmon & Associates
Dave Harmon and his partners provide various therapeutic services for patients struggling with addiction and various kinds of dependency. They provide individual and family counseling together with abuse treatment programs – customers from all over the USA are accepted.
Address: 4010 Dupont Cir #226, St Matthews, KY 40207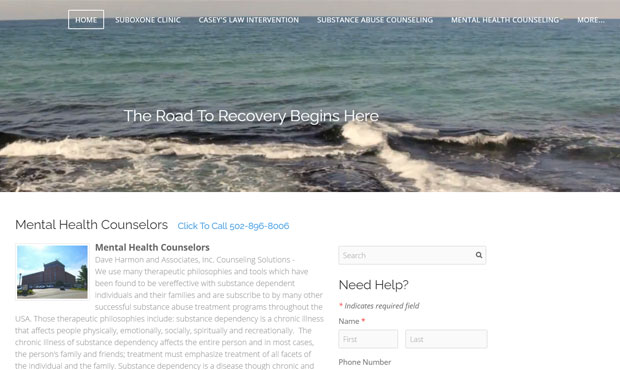 More Information on DaveHarmon.org
The range of provided services includes:
Self-help classes;
NA and AA meetings, 12-step recovery groups;
Smart recovery;
Detoxification;
Mental health services;
Trauma and victim's recovery therapy;
Family reunification;
Couples and family counseling;
Anger management;
Dual diagnosis;
Family violence classes;
Outpatient meetings;
Referral to other services and centers;
Intervention counseling;
Forgiveness and spirituality classes.
Thus, the specialists accomplish their goals and ensure patients' long-term sobriety via a holistic approach where education, psychological and mental support are united in single treatment.
Dave Harmon & Associates accept direct payments and some insurance plans. Customer reviews in Google are mixed, and the quality of services depends on the specialist chosen.
18. Kentucky's Choice
Kentucky's Choice serves residents from all over the state and provides a wide range of services for different types of addiction. It helps people who struggle with dependence and those who want to maintain long-term sobriety. The total experience of their counsellors is over 50 years, and the center works with English- and Spanish-speaking community.
Address: 225B S Main St, Versailles, KY 40383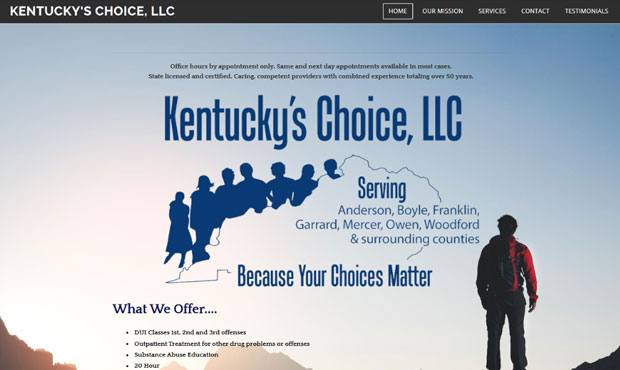 More Information on KysChoice.com
The list of services is quite extensive:
DUI classes;
Outpatient counseling;
Parents' program;
Anger management and domestic violence classes;
Mental health assessment;
Dual diagnosis;
Treatment of co-occurring disorders;
Peer support groups;
Referral to other programs (employees, probation, DCBS, Diversion program).
This center is recommended for patients who need quality outpatient services and want to combine recovery with work or education. It is also suitable for those who need referrals to other centers and services.
Kentucky's Choice accepts Medicaid insurance plans and direct payments. Unfortunately, there aren't many customer reviews available online, so this place should be visited and checked before you let your loved one be treated there.
19. Spero Health
Spero Health runs a huge network of centers all over the USA, including a few in Kentucky. It offers inpatient, outpatient, and Telehealth treatment services, as well as physician help and recovery support. Their approach is based on the guidelines of the American Society of Addiction Medicine (ASAM).
Address: 640 Wright Ave, Bowling Green, KY 42103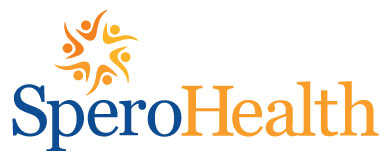 More Information on SperoHealth.com
Customers can start their treatment with MAT based on Suboxone or Vivitrol. After detoxification, they can visit individual and/or group sessions and get psychological support. Each client can get assistance with:
Employment;
Housing;
Healthcare;
Child care;
Legal services;
Transportation;
Smoking cessation;
Nutrition.
A lot of attention is paid to customers' education: they become aware of dependence dangers and ways to resist cravings. Clients learn to feel more positive about their life and find joy in sober activities. Over 75% patients of Spero Health stay sober within a year.
Spero Health is a CARF-accredited organization. It accepts direct payments and state Medicaid plans, as well as commercial insurance plans. No customer reviews were found online, so this place should be examined beforehand. All in all, this is a decent option for outpatient recovery.
20. Renew Recovery
This is a Louisville-based center that helps people suffering from opioid, cocaine, drug and alcohol addiction. They provide physical and mental treatment while paying utmost attention to dual diagnosis. Customers learn to manage everyday stresses of their life and get essential tools and skills for that. They get ongoing assistance from their therapists and physicians.
Address: 9702 Stonestreet Rd Suite 120, Louisville, KY 40272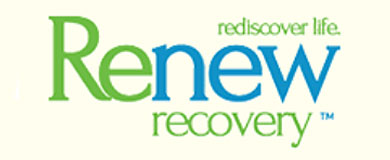 More Information on RenewRecovery.com
The list of available services is pretty extensive:
Medication-assisted therapy (all FDA-approved medications are used);
Individual and group counseling, NA and AA sessions;
Dual diagnosis treatment;
Educational classes (for example, anger management);
Relapse prevention.
While through their recovery, patients undergo several major steps. The three phases include induction (assessment and preparation), stabilization and maintenance phase (counseling and detoxification), and medical tapering (final recovery and struggle with relapse).
Also, in-home treatment is possible: customers can get services while staying in a comfortable environment. They have 24-hour access to consulting and can get encouragement from the Renew Recovery team whenever they need it. Total confidentiality is guaranteed.
Renew Recovery accepts insurance plans and direct payments. Customer reviews are mostly positive, so it's worth trying.
21. Transitions
The center offers a safe and supportive treatment environment and provides a comprehensive range of services based on customer's special needs. They use evidence-based treatment practices and work with people having any substance abuse disorder, be it alcohol, drugs or medications. The duration of treatment is defined individually.
Address: 313 Madison Pike, Erlanger, KY 41017
More Information on Transitionsky.org
The list of services in Transitions includes:
Medical assessment;
Residential rehabilitation;
Intensive (IOP) and traditional outpatient services;
Targeted case management;
Casey's Law assessment;
Recovery housing program.
During their stay, clients receive individual, group and family education, participate in recovery-based activities and learn to cope with stresses and cravings. Those who have already finished the residential treatment program can opt for transitions experience. The center may help clients find job and housing.
The Transitions center works mostly with direct payments, the information about insurance plans is available upon request. Customer reviews in Google are scarce and mixed, so the facility should be examined beforehand.
22. The Healing Place
This center offers a comprehensive range of services for treatment of any kind of addiction and reaching long-term sobriety. It is open for patients 24/7 and always has an individualized approach to treatment. Each patient is offered a tailored treatment plan after physical and mental health assessment.
Address: 105 Hiestand Farm Rd, Campbellsville, KY 42718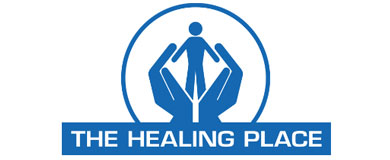 More Information on TheHealingPlace.org
How does their program work? It comprises several crucial components:
Detoxification before any kind of treatment is obligatory. It takes a few days and prepares a patient for facing his problem.
Motivational track is a 14-day program during which customers solve their legal problems and attend 12-step meetings. That helps them get acquainted with the healing environment.
Off the streets (OTS) program allows patients to acquire social skills and work with peers in similar conditions. This period includes day classes and living on campus. Clients learn to take responsibility for their actions and get rid of their "street" mentality.
Recovery stage learns patients to apply 12-step principles in their life. At this stage, patients continue attending classes and meetings and also start working. Each customer is assisted by Peer Mentors.
Continuing care stage is the time when an alumni can become a Peer Mentor himself and serve as a leader for those who have just entered the Program.
The Healing Place is a non-profit organization, so it accepts donations. Patients can get treated without making primary payments. Customer reviews on the Net are scarce, but positive.
23. Womens Addiction Recovery Manor
WARM is an inpatient recovery program for women struggling with substance abuse addiction. It ensures a safe, substance-free environment for families and guests. The program is based on peer-to-peer help and 12-step meetings. The holistic approach helps patients reach the best results and achieve long-term sobriety.
Address: 56 N McKinley St, Henderson, KY 42420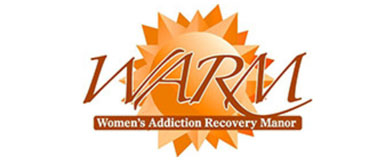 More Information on WarmRecovery.com
The recovery process includes several crucial steps:
SOS (Safe off the Streets). This is the orientation period when patients are introduced into 12-step meetings (AA or NA) and learn the overall structure of the program.
Motivational Track (MT). Customers start meeting in groups daily and attend Recovery Dynamics classes. They spend time on 12 step meetings and educational classes.
During Phase One, residents work in depth with the 12-step philosophy. They live in the facility.
Transitional (2nd) phase is the time when residents can become peer mentors and start restoring their relationships with family and children. They finish dealing with their legal issues and work hard to maintain sobriety.
According to numerous positive customer reviews, this program was really useful for patients and left them grateful.
24. MARC
This is an inpatient substance abuse program for men who struggle with alcohol or drug addiction. Their patients live in a convenient residence with semi-private rooms. The environment is substance-free. The program is based on the12-step approach and consists of several stages.
Address: 1791 River St, Bowling Green, KY 42101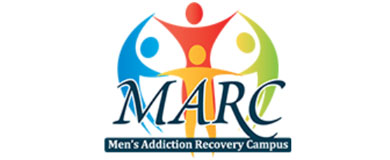 More Information on MARCRecovery.com
The following program elements are outlined:
SOS (Safe off the Streets). Men attend the first classes and 12-step meetings, they get acquainted with the peers in the program.
Motivational Track (MT). Patients attend peer counselling sessions daily and Recovery Dynamics classes. They start trusting each other and learn more about the nature of affection on 12-step meetings.
Phase One also includes educational classes and12-step meetings (AA). Residents also attend Recovery Dynamics and live in the facility.
Phase Two (transitional) is when a person completes 12-step meetings and restarts his or her life. They repair relationships with family members and can become peer mentors. During this stage, clients strive to maintain sobriety as long as possible.
According to customer reviews, this non-profit organization is very efficient and leaves positive impressions only.
25. Mission Teens
This is a faith-based center that helps teens in dire need to solve their inner problems. The ministry works with people who have life-controlling programs. According to statistics, over 50% of their patients manage to restore a healthy life. Some of people stay to work in the center.
Address: 512 W Campbell St, Greenville, KY 42345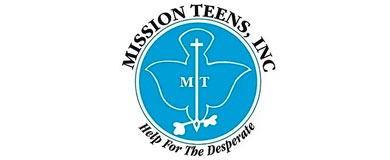 More Information on MissionTeens.com
There is no admission fee for being in this program. Residents are expected to help the community as they can. While making their contributions, residents study the Bible during 5.5 hours each day and train in the Bible school.
As a person goes through the recovery stage, he or she can handle the rising responsibilities and is expected to obey house rules and abide by schedule. Those who disobey the rules can lose some privileges and be made to perform more work chores. After completing this program, a person can continue attending a 10-12 month staff-training program.
Since this is a non-profit organization, treatment there is done for free. The organization accepts donations, and residents who work are expected to share a part of their income.
Judging by customer reviews, this place is worth trying. However, it's not recommended for atheists – the program is focused on Bible and worship.
26. Hope City
This is a Kentucky state licensed treatment facility for female patients having addiction troubles. Their program is faith-based, which means services are provided at no cost but residents are expected to assign some part of their income to the company and participate in house maintenance. The center staff includes clinicians, doctors, practitioners and peer support specialists – each with a license.
Address: 335 N Main St, Barbourville, KY 40906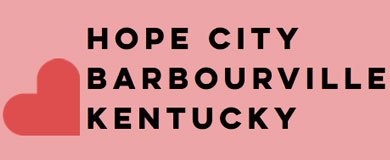 More Information on HopeCityKy.com
The following programs are available:
6-month residential treatment;
Transitional living;
Parenting classes;
IOP;
Top placement and networking.
While living in the transitional house, women learn to cope with daily stresses, get educated about addiction and its effects, find support and start enjoying sober life. There is also a transitional house in Barbourville – it allows female residents to focus on employment and start re-integrating into the society.
Hope City is a CARF-accredited organization. It accepts donations, so female patients can undergo recovery for free. Customer reviews in Google are rare but most people are more than satisfied with conditions and the program.
27. The Commitment House
The center offers a person-centered program that's aimed at reaching long-term sobriety.
Address: 723 Hawkins Dr, Elizabethtown, KY 42701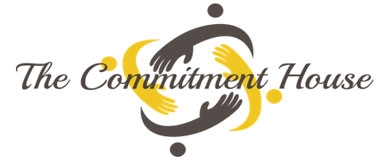 More Information on TheCommitmentHouse.com
The center offers several treatment options:
Detox program. Patients undergo MAT with FDA- approved medications, such as Suboxone and Subutex. This period is needed for seamless transition to residential treatment.
Residential treatment. It lasts 28-30 days and gives patients tools to deal with addiction. Patients closely work with registered nurses, doctors, psychiatrists, counsellors, and licensed therapists.
Intensive outpatient treatment or traditional OT. It includes various classes several times a week and individual therapies. Clients work with peer specialists and attend 12-step meetings.
Extended care program. It includes dual diagnosis that may last for up to 6 months.
DUI assessment and referral.
The Commitment House is accredited by CARF, BBB, and other similar organizations. It is recommended for patients who want to experience the whole spectrum of services. Customer reviews in Google are mixed, so the place should be visited in person before you let your loved one be treated there.
28. Baptist Health
The center offers inpatient psychiatric care for male and female patients older than 18. Primary attention is paid to mental health – individuals with depression, bipolar disorders, schizophrenia, schizoaffective disorder, obsessive-compulsive disorder and dual-diagnosis get a lot of help.
Address: 1 Trillium Way, Corbin, KY 40701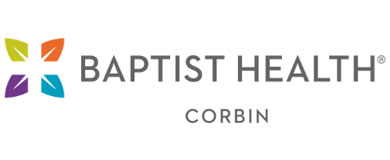 More Information on BaptistHealth.com
While visiting educational and psychological classes, patients also:
Build skills for coping with stress and everyday challenges;
Visit symptom management classes;
Try therapeutic recreation;
Undergo psychiatric assessment and intervention (start of recovery);
Get medications that are prescribed;
Follow the tailored recovery plan;
Also, those who need to pass the detoxification stage can opt for hospitalization. It lasts 3-5 days and includes MAT.
All in all, this hospital is recommended for patients who want to combine recovery with work or education. Yet, addiction treatment is not the only specialty in Baptist Health – it provides many other services. So don't expect a highly professional approach. If you feel your loved one needs residential treatment, consider other solutions.
29. AA and Associates of KY
This center is located in Louisville and provides a 20-hour education course and various services to adults with addiction issues. Different programs for people with substance can be combined for customers to achieve long-term sobriety and deal with legal and psychological issues.
Address: 3038 Breckenridge Ln #204, Louisville, KY 40220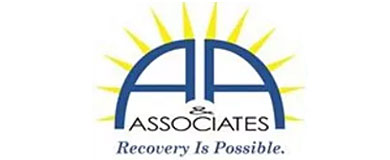 More Information on AAandAssociatesKY.com
The list of available programs includes:
DUI/DWI Prevention;
Low-risk prevention;
Anger management;
Marijuana abuse;
Criminal thinking errors course;
Intensive outpatient program;
Employment assistance program;
Alcohol and drug screening.
Customers can attend individual and group counseling, participate in therapeutic entertainment activities, and solve their mental problems with certified psychologists and addiction specialists.
Also, it's highly recommended to try Prime For Life 20-hour educational program that raises awareness about alcohol and drug dependence, helps people understand the dangers of addiction and ways to cope with cravings and what triggers them. This information makes up for a positive behavioral change.
The payment information of AA and Associates is available upon request. According to customer reviews, customers get mostly positive experience but complain about receptionists.
30. Edgewater Recovery
The center provides the whole gamut of programs to men suffering from substance abuse. It offers a well-structured residential recovery plan and aftercare programs. Alternatively, there's Blue Sky Recovery Center for women with addiction.
Address: 259 Old Flemingsburg Rd, Morehead, KY 40351
More Information on EdgewaterRecovery.com
Residential treatment lasts 30 days and includes all essential services:
Family therapy;
Individual and group meetings;
Intensive case management;
Life skills program;
Relapse prevention;
Spirituality classes.
Each client works with a licensed therapist and learns self-discipline, accountability, integrity and compassion. Also, there is a long-term treatment program that's aimed at transition into real life and gives clients necessary skills for long-term struggle with their cravings. It also includes 12-step meetings.
The aftercare program is provided on an outpatient basis – it's recommended for alumni and those who want to combine recovery with work and family life.
Edgewater Recovery accepts Aetna, Humana, Anthem and other types of private insurance plans. Customer reviews in Google are rare but exceptionally positive.
31. Mountain Comprehensive Care Center
The center offers residential recovery in Serenity House – a facility that serves pregnant and postpartum women and ensures a safe, drug-free environment. They provide a multidisciplinary approach and holistic treatment after a thorough physical and mental assessment. Women are allowed to live in the facility with toddlers under the age of three.
Address: 2555 Blacklog Rd, Inez, KY 41224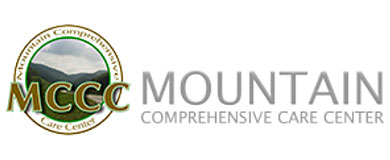 More Information on MTComp.org
The treatment course includes:
Counseling;
Trauma Informed Services;
Drug Screening;
Medication Assisted Treatment;
Parenting;
Peer Support;
Anger Management;
Case Management;
Relapse Prevention;
90 Days Postpartum Care.
Also, female patients can undergo MAT – only FDA-approved medications are used for that.
Alternatively, Mountain Comprehensive Care Center offers Crisis Services, adult behavioral health services, treatment of co-occurring disorders, intensive outpatient substance abuse treatment, regional prevention program, REFORM program, and Community of Hope.
MCCC accepts direct payments with cash or card, and works with many commercial insurances, as well as Medicaid and Medicare. Customer reviews in Google are mixed – feedback depends on the place.
32. Chad's Hope
Since 1958, the center works with adults and teens with life-controlling problems. It offers a faith-based program where residents can get help for free but are expected to make contributions to the community and dedicate their time to studying the Bible, visiting chapel, and so on. The center is run by the staff, volunteers, and board of directors. The program helps people become socially adjusted, sound, physically and mentally healthy.
Address: 300 Chad McWhorter Ln, Manchester, KY 40962
More Information on ChadsHopeKy.com
The Chad's Hope program was created in 2008 for men older 18 and includes four major phases. It includes:
Orientation (5-8 weeks);
Induction (4 months);
Training Phase (4 months);
Pre-graduate (3 months).
During this time, residents focus on physical and mental recovery, work closely with their peers and mentors. They study the Bible and worship to find peace and answers to some of their questions.
The facility is quite cozy and includes dorm rooms, laundry, kitchen, pool, classroom, and various entertainment facilities.
Payment options are settled in the financial agreement that's signed with every resident. The center also accepts donations anyone can help or sponsor a particular person. Customer reviews in Google are rare but positive.
33. Brookside
This center works with adults with substance abuse problems and offers residential rehab programs. It also accepts patients with behavioral disorders (eating, gambling, internet, work, pornography, etc). The center guarantees a safe and supportive environment with 24/7 medical support. Also, there are detox, MAT, outpatient, and court-ordered rehabilitation programs available.
Address: 400 Venters Ln, Pikeville, KY 41501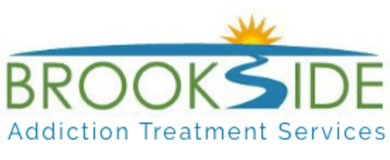 More Information on BrooksideTreatment.com
Residential rehabilitation takes 30-180 days depending on the results of assessment and severity of the patient's condition. During this time, patients change their mindset and lifestyle. This program consists of:
Assessment and dual diagnosis;
Detox and MAT;
Individual therapy with psychologist;
Group therapy;
Treatment of co-occurring disorders (anxiety and panic attacks, depression, bipolar disorders, etc);
Aftercare treatment services and relapse prevention.
Brookside also offers many useful guides for addicts and their family members on the website.
Brookside offers some insurance plans which can be verified online. Customer reviews in Google are mostly 5-star – people admit that the center is welcoming and comfortable.
34. Lifeline Recovery Center
The center helps male and female patients overcome problems with life and addiction control. The major program lasts for 9 months and consists of several phases – each with specific classes. Communication with family members is only allowed in letters during the first two weeks. Later, patients can see their relatives during visits.
Address: 2806 Morgan Ln, Paducah, KY 42001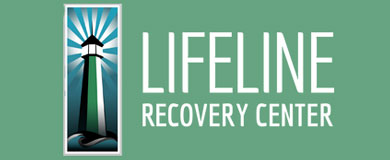 More Information on LifelineRecoveryCenter.org
The program includes:
The 12-step meetings;
Christian Living;
Parenting classes;
Anger management;
Financial classes;
Aftercare support.
Also, residents stay engaged in activities required for graduation, including therapeutic entertainment options and counseling with a psychologist.
The facility where members live is quite small but comfy. Residents live in semi-private beds, have access to kitchen and facilities, as well as recreational options. There are many common activities performed: gardening, cooking, outings, workshops, and so on.
Note that Lifetime Recovery Center does not accept insurance plans, but payment schedule is negotiable – all details should be discussed in person. Customer reviews are rare but positive, and patients are absolutely okay with the Christ-centered approach practiced there.
35. Hickory Hill
Hickory Hill is one of 11 recovery centers of Kentucky River Community Care. It accepts men over age 18 with substance abuse problems. The comprehensive treatment program includes life-rebuilding services and is based on the 12-step model. It ensures a peaceful atmosphere and ensures zero contact with people who actively abuse.
Address: 115 Rockwood Ln, Hazard, KY 41701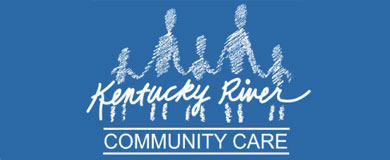 More Information on Krccnet.com
The facility accommodates 100 men and consists of 68 apartments and two dormitory-style housing units. Residents can be referred by social service systems, healthcare systems, and other entities. Homeless people are also accepted.
The program structure includes the following stages:
Safe-Off the Streets (SOS) lasts 3-7 days and allows people to stabilize before entering the residential program.
Motivational Track is the period when residents learn about addictive behavior and its dangers. They start attending 12-step meetings and work with their sponsor.
Phase One includes reading educational and spiritual literature and abiding by the curriculum (recovery dynamics, individual and group meetings, etc.). Residents also develop recovery skills.
Community Process is a therapeutic community where peers meet to discuss their problems and find solutions. It becomes a catalyst for personal change and recovery.
Phase 2 is the final stage. Residents can apply for Peer Mentor positions when they enter Step 10.
Customer reviews of the Hickory Hill in Google are scarce but all 5-star.
36. Kentucky Correctional Psychiatric Center
The Kentucky Cabinet for Health and Family Services offers psychiatric, nursing and rehabilitative care for clients in various facilities. It's recommended for patients who face various co-occurring disorders and need a comprehensive treatment plan. One of its parts, Kentucky Correctional Psychiatric Center opened in 1981 and housed forensic prisoners. Today, it also works with customers referred by court, especially those who suffer from substance abuse disorders.
Address: 1612 Dawkins Rd, La Grange, KY 40031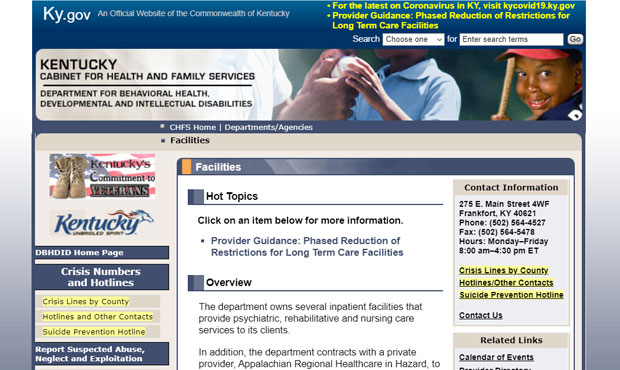 More Information on Dbhdid.Ky.gov
The list of services includes:
Psychiatry (group and individual meetings);
Correctional classes;
Family Medicine;
Forensic Psychiatry;
Psychology;
Help from a nurse practitioner.
The facility accommodates 44 patients at once and is divided into several departments. The community setting is tailored to meet the needs of people who undergo the Substance Abuse Program.
Please, note that this place is mostly intended for inmates – it's not appropriate for addicts who don't have legal problems. This center is rather advised for those who have been referred by court and have complicated psychological issues.
Customer reviews in Google are mixed – people had different experiences.
37. Grace Recovery Home
This faith-based recovery center helps men and women with alcohol and drug dependence and offers a structured liaising program that can be tailored after a thorough physical and mental assessment. The staff nurtures accountability and responsibility in each patient and helps them reunite with their family after starting over a new life.
Address: 1063 Armstrong St, Russellville, KY 42276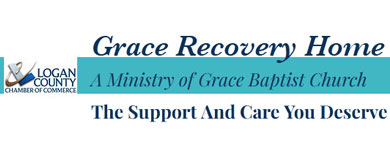 More Information on GraceRecovery.org
The holistic approach is based on psychological, mental, and physical care. Residents practice the following:
Family support treatment;
Bible studying;
Spirituality classes;
AA/NA meetings on campus;
Peer groups;
Drug/alcohol counseling;
Financial counseling;
Anger management;
DUI classes;
Mental health services.
The duration of treatment depends on the customer's state – it's defined by a person individually during the admission procedure. The course of treatment is accompanied by various events and celebrations – it encourages residents and unites them.
Grace Recovery Home does not provide payment information on the website – it should be requested directly. There aren't many customer reviews or photos of facilities, so the place should be visited in person before you make the final decision.
38. Hope In the Mountain's
This center provides a decent array of recovery services, such as high-intensity residential, low-intensity residential, transitional living, orientation, and outpatient services. The duration of treatment depends on the complexity of patient's issues and desired results.
Address: 105 Trimble Chapel Square, Prestonsburg, KY 41653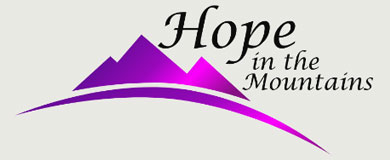 More Information on HopeIntheMountains.org
Residential recovery programs are aimed at teaching customers coping skills and overall improvement of their lives. They learn relaxation techniques, management of negative thinking, building healthy relationships, and dealing with mental issues, as well as cravings control. Both programs are well-structured and include group classes dedicated to:
Cognitive skill building;
Family of origin and relationship issues;
Emotional management;
Relapse prevention;
Effective communication;
Stress management;
Self-esteem and self-worth;
Feelings and anger;
Coping skills;
Goal setting;
Time management;
Trauma recovery;
Parenting.
Hope In The Mountain's is a licensed AODE provider that accepts most commercial and public insurance plans together with direct payments. There aren't enough customer reviews to make definite conclusions about the quality of treatment, so make your own research on this place if it interests you.
39. Pennyroyal Center
This organization features several residential treatment programs and helps adults with substance abuse disorders. It performs a thorough physical and mental assessment of each patient to come up with a tailored approach.
Address: 290 Burley Ave, Hopkinsville, KY 42240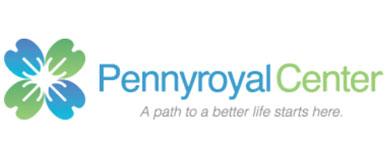 More Information on PennyroyalCenter.org
There are three major programs available:
Genesis. A 16-bed private facility provides services for people with co-occurring disorders and behavioral health problems. The longitude of stay depends on individual needs and required progress.
Trilogy Center is a 100-bed recovery facility for women. This program ensures a safe environment and helps with transition into a sober life.
Pennyroyal Veterans Center is a 50-bed facility for homeless veterans. It accepts people by referral and teaches customers vocational skills.
Aside from that, Pennyroyal Center offers an Employee Assistance Program (EAP) that's highly recommended for alumni. It also helps customers solve issues with relationships, job stress, financial and emotional instability.
40. Lake Cumberland Recovery
This house was opened a few years ago and functions as a faith-based center. It is open 24/7 and offers community-based residential treatment. The program is short-term but the exact dates are defined after the patient's assessment.
Address: 8294 US-27, Burnside, KY 42519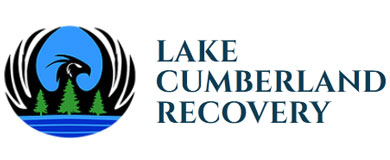 More Information on LCRecovery.com
As any residential program, the plan by Lake Cumberland includes:
Individual and group counseling;
Therapeutic entertainment options;
Dual diagnosis;
Treatment of co-occurring disorders;
Peer support groups.
Note that customers are allowed to smoke/vape in a separate area. Family meetings and calls are also possible. No photos of the facility have been found – we highly recommend visiting it beforehand.
Lake Cumberland Recovery is a state-licensed AODE and BHSO and its team consists of qualified specialists only. It accepts Medicaid and some private insurance plans. No detailed customer reviews have been found online – this place has opened recently, so there isn't enough feedback on it.
How Rehab Centers Can Help
Many rehab centers offer residential treatment, which means patients live in a sober community for a pretty long period of time (from a few weeks up to a year). During this recovery period, they visit individual and group meetings, get educated about addiction and ways to deal with it, receive peer support and learn to deal with life stresses.
Being surrounded by people who have undergone the same experience, rehabs' clients can overcome the stresses of recovery in a more efficient, flawless way.
Rehab centers provide an enormous list of recovery options and each specializes on particular types of addiction. Let's take a closer look at their features and peculiarities, and find out how to select the best one for treatment.
Types of Treatment Services
The range of services provided by rehabs depends on its type and specialization. The following therapies and services are pretty widespread among them:
Individual and group counseling. Clients work with addiction specialists and psychologists to discover their personal reasons for addiction. Such sessions help them get aware of the addiction dangers and find ways to cope with cravings and the difficulties of recovery.
Dual diagnosis. Pretty often, dependence is caused by co-occurring mental diseases: depression, anxiety, schizophrenia, bipolar disorder, etc. Specialists of rehabs diagnose those illnesses and help people overcome those. As a result, craving for substance abuse disappears or becomes less acute.
Family counseling. Addict's family members often turn out to be codependent. Sometimes, relatives don't know how to help the loved one. Psychologists consult them and provide guidelines on strengthening family bonds, restoring relationships and dealing with dependency all together.
Cognitive behavioral therapy. This is a goal-oriented psychological approach that's aimed at problem solving. It makes people change their attitude to certain points and, hence, their behavior. Psychologists focus on the cognitive process (thoughts, images, beliefs and attitudes) and help patients deal with emotional problems.
Dialectical behavioral therapy. This is an evidence-based therapy that's aimed at treating borderline personality disorder.
Expressive therapy. Arts, music, journalism – there are many activities allowing rehab patients to express their thoughts and emotions in a peaceful, sober way.
Assessment. Before being admitted for a program, each rehab client is evaluated: specialists analyze their mental and physical health, magnitude of substance abuse disorder, personal needs, and medical history. It allows tailoring treatment plans.
Relapse prevention. Upon finishing their treatment, rehab customers can opt for aftercare support plans. They visit group or private counseling sessions on outpatient basis to get motivated and learn further to control their cravings and deal with stress.
Ways to Recognize a Drug Addict
Addiction is preceded by a complex web of causes. These can lie in the personality of the person concerned, their social environment and the attraction or availability of drugs.
Substance abuse often happens in the following cases:
It affects people who have not learned to endure conflict or disappointment;
People with low self-esteem, fear of failure or of not being recognized in the group or;
Individuals who are overwhelmed by boredom, anger, fear or loneliness.
The earlier the signs of drug abuse are recognized, the better the person concerned can be helped.
Signs of drug use include:
Regular consumption of alcohol or consumption of alcohol in large quantities;
Regular smoking of several cigarettes a day;
Constant use of medication to calm down or relieve stress;
Unusual states of lightheadedness and inner absence;
Restlessness, tremors, sweats;
Pale, sick appearance, weight loss;
Social retreat, giving up or changing circle of friends;
Neglect or abandonment of hobbies and interests;
Criminal offenses and / or traffic offenses;
Listlessness, apathy, permanent fatigue;
Severe drop in performance in school, sport, training or work;
Frequent aggressiveness, depressive behavior;
Inexplicably high demand for money.
Reasons for resorting to drugs can also be difficulties in the family, at school or at work, separation from loved ones, little emotional affection, excessive performance expectations or poor future prospects.
You should pay utmost attention to signs – especially if they occur frequently or over a long period of time. Parents can first consult with other caregivers, with teachers, educators or leisure supervisors. When the problem aggravates, working with rehabs is a must.
Tips for Selecting a Rehab Center
There are many points that should be taken into consideration when one selects a rehab for a loved person. The following aspects are of utmost importance:
Which services are provided? Ideally, a rehab should offer the whole spectrum of treatment options, including group and individual counseling.
Are specialists qualified? Study the staff background and make sure your loved one will be treated by real professionals. You can also read patients feedback – it definitely won't hurt.
What's the duration of treatment? Residential plans with the highest efficiency are usually extended for several months. This time is enough for a person to change behavior patterns and acquire skills for coping with cravings and stress.
What is the staff-to-patient ratio? The lower it is, the more attention is paid to each customer.
What are the facilities like? There's a lot to pay attention to: kitchen, type of bedroom, entertainment options, conference room, and so on. Make sure the sober house is comfy enough for your loved one.
What is facility location? Those who want to combine treatment with work or visits to the court should opt for something in city suburbs. If an addict wants peace and being away from triggers, they can select a far-off facility with community lifestyle.
Which payment options and plans are available? Ideally, patients should be able to pay with cash, checks, credit cards and PayPal (or alternative online systems).
Are insurance plans accepted? Which ones? Insurance coverage is one of the hottest issues when it comes to payment for rehabilitation. Some patients end up leaving negative reviews because their insurance didn't cover treatment. To avoid it, make sure to verify your plan in advance and check the information on the official website.
Is it faith-based? For some people, Christian-based recovery and Bible studying become a real way out – it helps them find support and inner peace. Atheists, on the opposite, don't need faith-based approach because they will feel uncomfortable in such conditions. Yet, religious centers often provide treatment for free and only require physical contributions for the community (cleaning, house duties, repair works, etc). Thus, it's a great choice for addicts who are short of money.
What is allowed to bring? Some belongings (cell phone, medications, books) are prohibited. The list of 'To Bring' and 'Not To Bring' is usually posted on the official website. Explore it before treatment to avoid unpleasant surprises.
Is communication with family and friends allowed? In some centers, it's strictly prohibited while others state that residents can write letters and make calls.
What's the rehab rating and how is it reviewed/recalled? The last but not the least is checking of the rehab's reputation. By reading customer reviews, you can get a lot of useful information about the place and its staff.
The choice of rehabilitation center is crucial because there are so many aspects to be considered. You should pay attention to every single detail from the size and comfort of facilities to the extent of services provided. It's very important for reaching the optimal results of treatment.