The major problem of substance abuse is that people often deny being addicted to something, whether it's alcohol or drugs. In most cases, a family cannot help a dependent relative – treatment should be organized in a rehab center. If you know your loved one is addicted, don't postpone treatment – the sooner you start the fewer complications appear down the road.
Substance abuse is a serious medical condition that requires intervention. With the help of professional therapists and addiction specialists, people with relapse and heavy addiction have a chance to overcome the disease.
Following the drug rehab program makes it possible to complete the detoxification recovery process in a friendly, caring, and safe environment. In or list, you will find 40 rehab centers with a variety of recovery plans for teens, adolescents, and adults.
1. Oxford Treatment Center
This center provides a comprehensive range of services: 24/7 nursing care, gender-specific programs, evidence-based therapies, and so on. Therapies are organized in the outpatient mode, but inpatient residential treatment is also available. While dealing with addiction, specialists also cure co-occurring mental health disorders.
Address: 297 County Road 244, Etta, MS 38627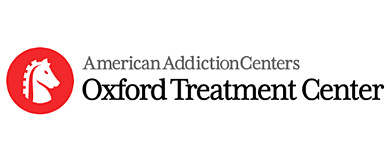 More Information on OxfordTreatment.com
The following therapies and services are available in Oxford center:
Individual and group treatment;
Medication-assisted treatment (MAT);
Family therapy;
Recreational therapies;
Yoga and mindfulness;
12-step groups (AA and NA);
Relapse prevention.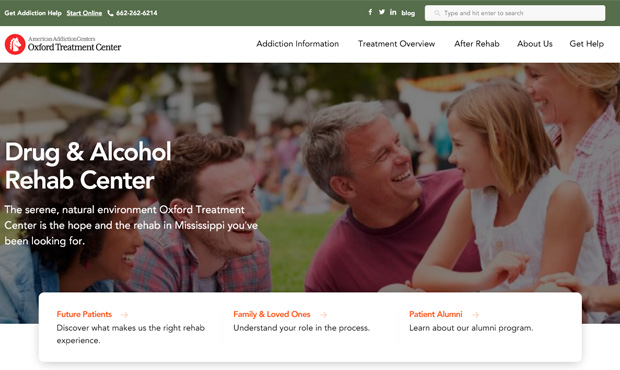 After the end of treatment, patients can opt for the aftercare & alumni program. It consists of 12-step meetings and allows patients access the community resources if they need any support.
The residential facility is located in a safe, secluded place and is ideal for customers seeking the optimal staff-to-patient ratio.
Oxford Treatment is accredited by CARF and The Joint Commission. It accepts private insurance plans and direct payments. Hundreds of 5-star customer reviews prove that this is a great place with efficient programs.
2. Vertava Health
This rehabilitation center focuses on inpatient treatment of drug and alcohol addiction. It helps patients acquire new coping skills and alter behavioral patterns for lasting sobriety. Each customer follows an individual treatment plan  made up after a thorough medical and psychological assessment. The process of treatment starts with detox under 24/7 medical supervision.
Address: 340 Stateline Rd W, Southaven, MS 38671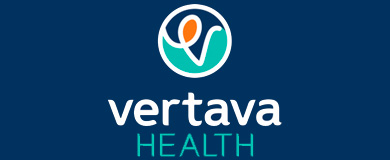 More Information on VertavaHealthMississippi.com
Although Vertava Health focuses on MAT and detox, its help is not limited by medications only. Qualified specialists provide such services as:
Treatment of mental health disorders;
Dual diagnosis;
Cognitive behavioral therapy;
Dialectical behavioral therapy;
Anger management;
Gender specific programs;
12-step support groups.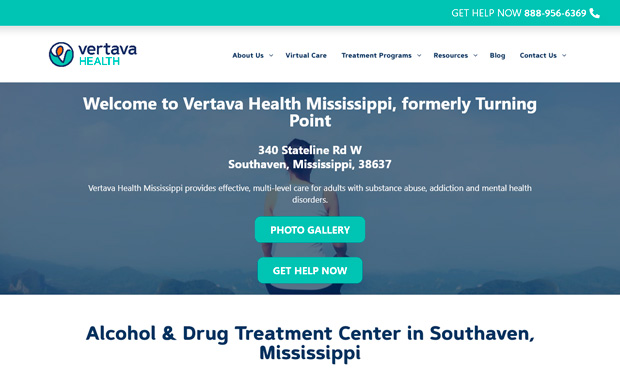 Each treatment program lasts 30-90 days depending on the results of medical assessment and recovery progress. This rehabilitation center is recommended for people who want to reach lasting results and want to try various therapies. Upon finishing the program, patients follow the aftercare support plan – it helps them cope with stress and triggers.
The payment policy is flexible – customers can pay after getting services. Reviews are mixed but most people are content with facilities and the staff.
3. Pine Grove
This center offers residential treatment and partial hospitalization, as well as outpatient services. It accepts female patients and pays a lot of attention to treating co-occurring disorders. Besides, specialists deal with dual diagnosis, trauma and mood swings. The holistic approach allows getting lasting results.
Address: 2255 Broadway Dr, Hattiesburg, MS 39402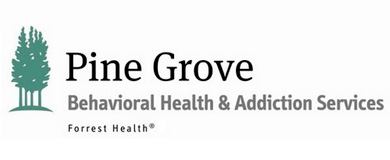 More Information on PineGroveTreatment.com
For each patient, specialists of Pine Grove offer an individualized program – it's offered after a complete medical assessment. The following components are included in treatment:
Individual and Group Counseling;
Experiential Therapy (psychodrama, art, music);
Relationship-building classes;
Trauma and Recovery classes;
Relapse Prevention;
12 Step groups;
Yoga and exercise.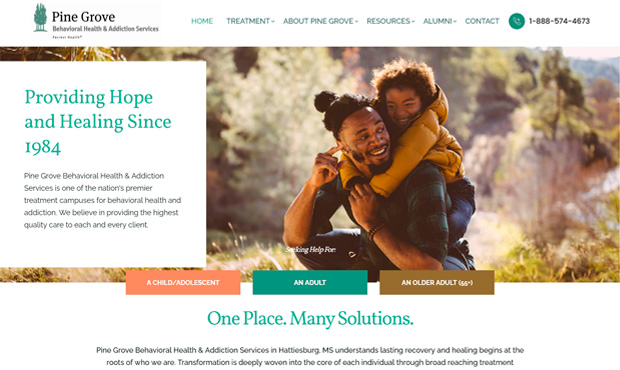 Aside from gender-specific programs for women, Pine Grove also offers programs for men and children, as well as people with special needs.
Pine Grove accepts insurance plans, they can be verified online.
4. Mississippi Drug and Alcohol Treatment Center
This center provides comprehensive treatment in residential settings. They offer a great range of programs and holistic treatment services aimed at efficient substance abuse treatment. The average duration of stay is 30 days, which is enough for cleansing and getting basic psychological support.
Address: 13251 Reece Bergeron Rd, Biloxi, MS 39532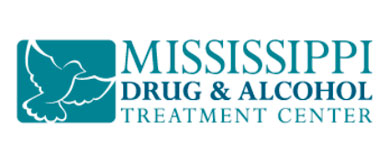 More Information on MississippiDATC.com
The residential program in MDATC includes:
Treatment for co-occurring mental health and medical issues;
Individual and group therapy;
24/7 medical and mental health supervision;
Exercise and recreation;
Structure while you learn new habits and ways of living;
Built-in community and peer support.
The center accepts people with any type and severity of addiction. Experienced specialists deal with severe dependence, cases of relapse, past traumas, concurrent mental health disorders, and multiple addictions.
During the stay in MDATC, customers enjoy a relaxing atmosphere and follow a schedule because the treatment process is well-structured.
MDATC accepts the majority of commercial insurance plans – they can be checked online.
5. Mercy House Adult & Teen Challenge
This is a large network and one of their facilities offers a 14-month men's residential discipleship faith-based program. The center aims at making patients mentally sound, emotionally-balanced, physically well and socially adjusted. It accepts adult patients and welcomes people with HIV/AIDS – they can get professional psychological and medical help.
Address: 1110 Mary St, Georgetown, MS 39078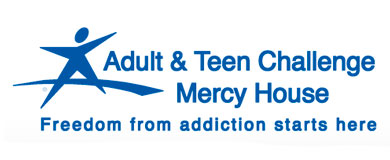 More Information on MercyHouseATC.com
The program in Mercy House takes about a year and consists of two stages. During the first stage, customers get accustomed to facilities and start studying Bible. They learn the fundamentals of being a successful Christian. The second stage is dedicated to independent living and acquiring coping skills.
What to expect from the recovery process in Mercy House?
Visits to chapel/church and worship;
Bible studying;
Educational classes;
Participation in volunteer campaigns;
Workshops;
Housekeeping chores.
Note that the center functions thanks to donations. That means treatment is free but residents are expected to contribute to the community in any way they can. All in all, this is a faith-based organization, so it's recommended for people who feel okay about Christ-centered philosophy.
6. Harbor Houses of Jackson
Those who need efficient treatment and long-term commitment should opt for the Harbor House. It uses evidence-based practices and combines them with a 12-step recovery approach. The minimal commitment is 90 days though many patients decide to stay for a longer period. The residential program provides enough communication with peers and is aimed at full-fledged support of each customer.
Address: 5354 I-55 South Frontage Rd, Jackson, MS 39212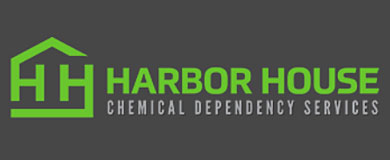 More Information on HHJackson.org
The process of treatment is divided into two stages:
Phase I – Primary. It lasts 30 days and takes place in separate male and female facilities. Specialists develop a recovery plan for each patient. Residents work with counsellors, family therapists, and a large medical team. While living in the campus, they attend 12-step groups, educational groups and recovery communities.
Phase II – Transitional. It takes about 60 days and is aimed at long-lasting recovery. Clients increase their mental and physical health awareness and continue working with specialists. They are encouraged to become self-sufficient and responsible. Individual therapy helps them combat the underlying psychological problems.
Harbor House is accredited by CARF. Currently, it does not accept Medicaid, Medicare or any form of private insurance.
7. Home of Grace
This Christ-centered organization was established in 1965. Since then, the team has helped thousands of patients to deal with various types of addiction. They offer both residential and outpatient treatment services.
Address: 14200 Jericho Rd, Vancleave, MS 39565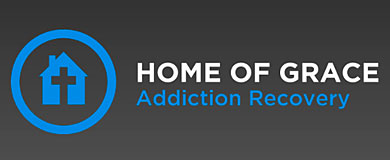 More Information on HomeofGrace.org
The residential program is a 3-month recovery that takes place in modern campuses and secluded homes. The process is divided into two phases, each has specific focus, goals, responsibilities and requirements for successful passing. The emphasis is put on spiritual disciplines, individual and group counseling, as well as work therapy.
Alternatively, customers can simply visit group or individual sessions to solve the problem of addiction. As for classes and workshops, those include relapse/recovery skill classes, life skills, financial recovery and money management.
Adults can opt for a special educational program: GED classes are suitable for people without a high school diploma and raise computer literacy skills.
Home of Grace is certified by CFC, United Way, Citygate and Charity Navigator. It provides services for a fraction of cost or for free, and payment policy is flexible.
8. Lighthouse Rescue Mission
This center aims at helping women and families in desperate situations and changes their lives through spiritual counseling and life skills training. It helps people in poverty, so some services are offered for free. The first shelter was opened in 2005, and in 2014, new residences for women with children were opened in Pine Belt.
Address: 204 Eupora St, Hattiesburg, MS 39401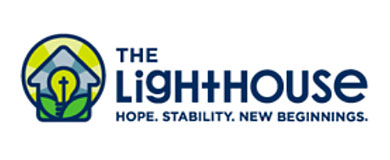 More Information on LighthouseRescueMission.org
How does it help families in crisis?
The center provides shelters for people who stayed homeless;
It provides faith-based treatment for addicted people;
Individual and group counselling assists people in overcoming psychological disorders;
Additional support programs in GED preparation;
Life skills classes;
Bible studying.
Since this is a non-profit organization, Lighthouse doesn't charge for services. This is a great choice for people in desperate need of treatment services. However if your loved one needs comfortable conditions, a better alternative should be found.
9. Biloxi Treatment Center
This opioid addiction center provides a comprehensive range of services allowing patients to undergo the full recovery cycle. The duration of treatment is defined individually after thorough medical assistance.
Address: 1989 Pass Rd, Biloxi, MS 39531
More Information on NewSeason.com
What to expect from treatment in Biloxi?
Medication-Assisted Treatment with (methadone, buprenorphine or Suboxone);
Counseling: individual, group and family;
Medically supervised withdrawal;
Medical exams to ensure safety;
Convenient outpatient services;
Referrals;
Confidentiality;
Take-home benefits after meeting key criteria.
The treatment process is divided into several stages. On the intake stage, patients undergo physical and psychological assessment and get a customized treatment plan. During the induction phase, the effectiveness of medications is evaluated, and a patient sees the counsellor to increase motivation and set goals. During the maintenance phase, a steady state is achieved with ongoing feedback from the patient. Customers show great progress with work, relationships, responsibilities and overall well-being.
The center accepts direct payments (cash, credit card) and some insurance plans.
10. Defining Wellness Centers
Defining Wellness Centers network specializes on inpatient treatment and addresses clients' psychological problems and trams. Each customer works with an experienced therapist and follows an individualized treatment plan. The center puts emphasis on the duration of treatment – it takes several months in this facility.
Address: 3949 Highway 43 North, Brandon, MS 39047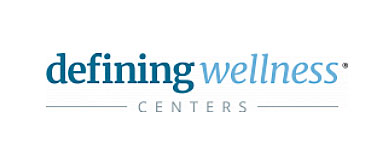 More Information on DefiningWellness.com
The list of services in the rehabilitation center includes:
Individual and group therapy;
Dual diagnosis;
Treatment of co-occurring disorders;
Psychotherapy;
Trauma Counseling;
Expressive Arts Therapy.
This center is recommended for people who need serious, long-lasting results and are ready to pay for quality of therapies.
Defining Wellness Centers network accepts such insurance plans as Humana, Tricare, Anthem, Aetna and others – all can be verified online.
11. Stonewater Recovery
This is a treatment center for adolescents that deals with substance use and co-occurring disorders. They deploy evidence-based programming and help customers restore physically, emotionally and spiritually. The main approach is based on 12-step philosophy. Adolescents can proceed to residential treatment smoothly by starting outpatient therapies.
Address: 38 Co Rd 362, Oxford, MS 38655
More Information on StonewaterRecovery.com
The list of services in Stoneware Recovery is quite extensive:
Fully Supervised Detox Services;
Group and family Therapy;
24/7 Supervision and Monitoring with Regular Drug and Alcohol Screening;
Trauma Therapy Treatment;
Adventure & Nature Therapy Programs;
Exercise & Nutritional Wellness;
Peer Support Services.
Stonewater Recovery is a fully accredited organization. It accepts some insurance plans (Aetna, BlueCross, Anthem, UnitedHealthCare) – they can be verified on the official website.
12. Haven House
This organization offers various treatment options for people with addiction and substance abuse problems. The center is open 24/7 for admissions and deals with crisis situations, too. The clinical staff is therapists, medical professionals, support staff and kitchen staff. Thanks to an optimal staff-to-patient ratio.
Address: 152 MS-7 # A, Oxford, MS 38655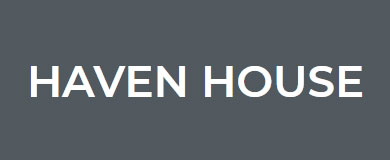 More Information on HavenHouseMS.org
Which therapies and services are available in Haven House?
Medication-assisted treatment (MAT);
Withdrawal management services;
Intensive outpatient substance abuse treatment;
Sober living;
Family therapy;
Evidence-based programs.
The center deals with all types of addictive behavior, including eating disorders, sex addiction, gambling, and so on. It is recommended for people who need long-lasting results.
Haven House accepts most types of medical insurance plans. Customer reviews are mostly positive. People are satisfied with programs but claim that the staff is rude. We recommend seeing the team in advance before you make the final decision.
13. Jackson Comprehensive Treatment Center
This is a detox center that offers quality medication-assisted treatment based on Methadone, Suboxone, or Subutex. It accepts people aged 18+ and offers individualized treatment plans developed after a complete medical assessment. While undergoing MAT, patients also attend group and individual meetings.
Address: 1935 Lakeland Dr Suite 900, Jackson, MS 39216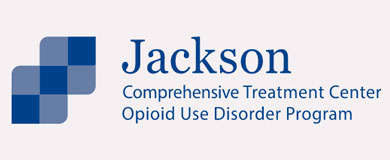 More Information on JacksonMAT.com
The list of services in Jackson is pretty limited:
MAT;
Detox;
24/7 medical assessment;
Drug testing;
Individual and group therapy.
This place is recommended for people who want to start treatment and need quality hospitalization before starting residential or outpatient modalities.
Note that the rehab does not accept Medicare, however, entry rates are affordable. All payments should be made in advance. One more thing worth mentioning: Jackson accepts patients living 50 miles from the center.
14. Clearview Recovery Center
This center is located in Moselle It deals with all types of addictive behavior and its causes. Counsellors assist customers at every stage of treatment and provide all-out emotional support. Right from the start, a customer is assigned two clinicians – one for individual sessions and the second one for group experience.
Address: Terminal Dr, Moselle, MS 39459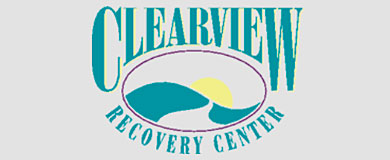 More Information on ClearviewRecovery.com
The treatment program is based on 12-step philosophy. It includes such services as:
Individual and group counseling;
Educational classes;
Relapse prevention education;
AA and NA sessions;
Grief coping classes;
Emotional management.
The residential program lasts 30 or 90 days depending on the goals and results of medical assessment. This time is enough to overcome co-occurring disorders and underlying causes of addiction. Aftercare support is available all over the time after graduation from the center.
The living facility has 28-bed capacity and provides customers with private and shared bedrooms, cafeteria, gym and sport grounds, TV, meeting rooms, lounge areas and other amenities.
The center accepts direct payments mostly. Customer reviews are mostly positive, though some people complain about the lack of services.
15. Recovery House
This is a 19-bed residential facility for women with substance abuse problems: 12 beds are allocated for primary and secondary treatment, 7 beds – for the transition program (graduates of the secondary program). Recovery House has very trauma-responsive staff. Their multidisciplinary team consists of family therapists, peer support workers, social workers, doctors, addiction specialists and so on.
Address: 770 Golding Rd, Columbus, MS 39702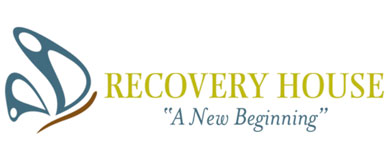 More Information on RecoveryHouse.com
The range of services in Recovery House includes:
Trauma Based Therapy;
Recovery Support Services;
Group and family therapy;
Somatic Experiential Therapy;
Art Therapy;
Educational Lectures;
Mindfulness Based Stress Reduction.
The duration of residential treatment is 90 days. Overall approach is based on 12-step groups. Transitional housing is provided for as long as needed: it helps former patients integrate into society and start a fulfilled life. Also, permanent housing and aftercare services are available in Recovery House.
Customer reviews in Google are exceptionally good. People are grateful for the experience and staff's attention.
16. Region 8
This rehabilitation center focuses on helping people with addiction and other mental health disorders. Customers work with the multidisciplinary team that consists of administrators, therapists, case managers and physicians. Each patient is treated with dignity and due respect, in the most efficient manner possible.
Address: 311 Smith Dr, Mendenhall, MS 39114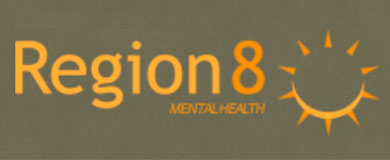 More Information on Region8MHS.org
Region 8 offers outpatient and residential treatment programs. Their duration is defined after medical and psychological assessment. The following services are included:
Individual and group counseling;
Recreation and social activities;
Vocational rehabilitation services;
Relapse prevention;
Anger management groups.
Additionally, customers can opt for crisis intervention, employee assistance program, and children & youth services. People who cannot afford residential treatment choose an alternative – intensive outpatient program that lasts 10 weeks.
The center accepts direct payments and allows for finding sponsored treatment options. No customer reviews were found, so we recommend visiting the facility in advance – it may help you make an informed decision.
17. Extra Mile Recovery
This is a residential center that offers drug and alcohol rehab programs lasting one to three months. They combine various evidence-based programs, personalized planning and full-fledged support of customers. Each patient is guided through the process of recovery and enjoys community support.
Address: 720 Oak Grove Rd Bldg 3, Mantachie, MS 38855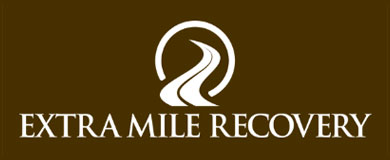 More Information on ExtraMileRecovery.com
The major treatment modalities in Extra Mile Recovery include:
Dual diagnosis;
Cognitive-behavioral therapy;
Dialectical behavioral therapy;
EMDR;
Individual and group counselling;
Family therapy;
12-step meetings.
This rehabilitation center is highly recommended for people suffering from chronic relapse: a special program aims at finding and eliminating triggers and roots of addiction.
Besides, patients with co-occurring disorders can also have their problems solved. Highly trained therapists and psychologists help people to deal with anxiety, PTSD, depression, personality disorders and schizophrenia.
Extra Mile accepts private insurance plans and verifies them online. Overall rating of the center is high, but there are no detailed customer reviews found. Consider doing some extra research.
18. Pathway Healthcare
Putting focus on mental disorders, Pathway Healthcare provides comprehensive treatment of addiction, no matter what it has been caused by. There are many useful programs addressing specific needs: psychiatric care, intensive MAT therapy, coordinate care, help for mothers, etc.
Address: 1200 N State St #450, Jackson, MS 39202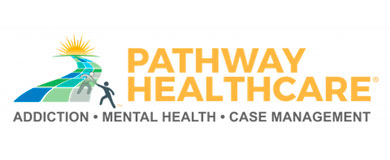 More Information on PathwayHealthcare.com
While being through the recovery process, each patient gets help with housing, transportation, education and job skills training. Hence, when treatment ends, customers are fully ready for independent living.
The following services are available in Pathway Healthcare:
Medication-assisted treatment;
Same-day initial psychiatric evaluations;
Outpatient psychiatric care and counseling;
Group Counseling;
One-on-one counseling;
Telemedicine.
This center is highly recommended for people who have addiction because of co-occurring diseases like PTSD, mood swings, anxiety, personality disorders, etc. It also helps people with eating disorders and various addictive behavioral patterns.
Pathway Healthcare accepts Medicare, Medicaid, and commercial insurance plans. There aren't many customer reviews but the overall rating is quite high.
19. Oak Arbor
Established in 2001, Oak Arbor helps people with chemical and alcohol dependence. It offers a 54-bed unit for men and a separate 13-bed unit for women. The staff focuses on individual treatment and covers all basic needs. Customers work with a multidisciplinary team of nurses, practitioners, case managers, employment coordinators, etc.
Address: 4507 US 49, Hattiesburg, MS 39401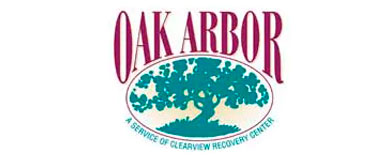 More Information on OakArborMs.com
Treatment in Oak Arbor is divided into several stages:
Phase I is for orientation and adjustment. Customers attend 12-step meetings and get help with finding full-time employment.
Phase II starts when patients have adjustment. At this stage, they obtain a sponsor and get integrated in the recovery process.
Phases III and IV start after three months of recovery. Customers continue working full-time and attending 12 step meetings. They prepare for independent living and develop coping skills.
Note that the treatment process is evolving around a 12-step philosophy, so customers are expected to visit AA and NA groups and have the responsibility for their treatment progress and relationships with the community and family.
The cost of the program is published on the website. Oak Arbor accepts direct payments.
20. Gulf Coast Mental Health Center
The center offers adult outpatient services for addiction treatment. Prior to the course, a customer undergoes a detailed medical assessment and has his complete history analysed. After that, they are offered personalized treatment plans. The average duration if substance abuse treatment is 12 weeks followed by 9 months of outpatient counseling.
Address: 1600 Broad Ave, Gulfport, MS 39501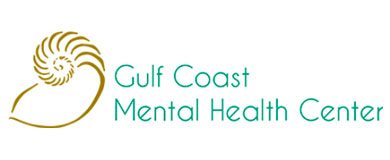 Aside from outpatient modality, school-based and community support services are available. They are provided by the multi-disciplinary staff. Specialized classes for victims of domestic violence and sexual abuse are provided.
What else is available in Gulf Coast Mental Health Center?
AA and NA groups;
Individual and group therapy;
Mental health services;
Dual diagnosis;
Community support services;
24/7 medical support.
All in all, this is a great choice for people who want to undergo the whole recovery cycle. Besides, families will find this place useful as child education services are also available.
Gulf Coast Mental Health Center accepts most insurance plans – they can be verified online.  The majority of customer reviews are 5-star ones.
21. Warren-Yazoo Mental Health Service
This is a residential treatment center that provides treatment for addicted and mentally ill people. Adult patients (21+) are accepted, and preference is given to people with intellectual or developmental disability.
Warren-Yazoo has the total capacity of 27 beds – it ensures an optimal price\quality ratio. Residents follow an individualized treatment plan and the schedule. They share house duties and responsibilities.
Address: 3444 Wisconsin Ave, Vicksburg, MS 39180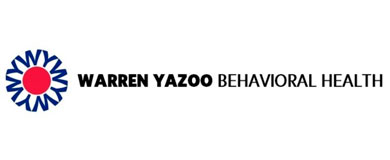 More Information on Warren-Yazoo.org
Each resident's progress is tracked throughout the recovery course. Specialists see how the psychological improvement goes and provide group and individual therapies.
Which services for addiction treatment are available?
Counselling;
Recovery skills education;
Self-help groups;
AA and NA meetings;
Social support services.
Customers work with an experienced team of professionals and enjoy well-structured treatment. Outpatient modality is also available. Besides, subsequent offenders are offered DUI programs.
Applicants must be Medicaid eligible because treatment in Warren-Yazoo is sponsored by insurance providers. Overall rating in the Net is positive.
22. The City Of Refuge for Men
If you are in search of faith-based programs, pay attention to the City of Refuge. The staff's goal is to help people restore a fulfilling life and break free from addiction. The average duration of the stay is 12 months – it's based on a Christian discipleship training program. In some cases, treatment can be prolonged.
Address: 272 Weeks Rd, Lucedale, MS 39452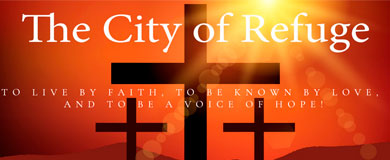 More Information on CoRforMen.org
The recovery process takes place in a discipled atmosphere. It includes such therapies and classes as:
Group and individual counseling;
Anger management;
Work-ethic activities;
Community services;
Worship and Bible studying.
The City of Refuge accepts men referred by drug courts. Yet, it does not aim to help people with serious mental issues – they should get rid of serious diseases before entering the program.
All treatment services are provided for free but patients are expected to contribute to the community. Also, note that this is a faith-based organization which might be not suitable for atheists and people preferring traditional therapeutic approaches. Customer reviews are mixed: some people blame the staff in unprofessionalism.
23. Friends of Alcoholics
This center was established in 1971. It provides comprehensive, effective and cost-efficient approaches to substance abuse treatment. The staff deals with both addiction and its reasons: it provides a comprehensive range of services for mental health fixing.
Address: 920 Boone St, Tupelo, MS 38804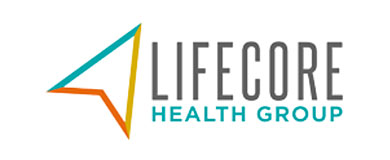 More Information on LifecoreHealthGroup.com
The following treatment options are provided in Friends of Alcoholics:
Peer support;
Full medical and psychological assessment;
Co-occurring services;
Relapse prevention;
Residential and outpatient services;
Transitional living.
The residential facilities feature everything necessary for steady recovery. The center has 40 beds for patients, a cafeteria with daily meals, personal living quarters and lounge areas. Customers share multiple bedrooms, shared bathrooms and cable TV.
During the rest time, residents enjoy arts & crafts, movies, basketball, card games and the Trust Rope Course. Thus, long-term commitment is full of useful activities.
No information about payment options was found – it should be requested in person. Overall rating is high – most patients are satisfied with treatment.
24. The Estate Residential Treatment Center
Customers in search of quality recovery services should opt for this place. The Estate offers 30- and 90-day programs with compassionate multi disciplinary staff. It takes place on a 108-acre space surrounded by picturesque nature. Specialists deal with all types of chemical and alcohol addictions.
Address: 226 Lowe Ln, Lucedale, MS 39452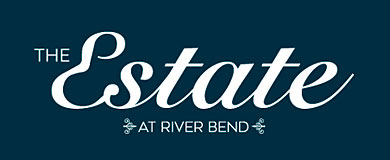 More Information on TheEstateRTC.com
The Estate guarantees safe and tranquil atmosphere and medically-supervised detox/withdrawal services. This initial stage lasts 3-10 days depending on the level and seriousness of physical dependence. After recovery planning, the major stage of treatment starts.
The recovery journey in The Estate includes:
24/7 medical supervision;
Individual and group counseling;
Family therapies and activities;
Outdoor activities;
Dual diagnosis;
Relapse prevention.
Thanks to an optimal staff-to-patient ratio, customers get enough attention and manage to overcome a large load of psychological problems within a restricted period of time.
The Estate is accredited by The Joint Commission. Customer feedback in Google is exceptionally great – most people leave 5-star reviews and say they are delighted with both facility and staff.
25. Sunflower Landing
This is an innovative rehabilitation center that provides treatment in a home-like atmosphere for adolescents with addiction and related problems. A special focus is put on the supportive community: patients are surrounded by peers and pets. Thanks to a holistic approach, the staff addresses psychological, physical, spiritual and social issues.
Address: 1742 Cheryl St, Clarksdale, MS 38614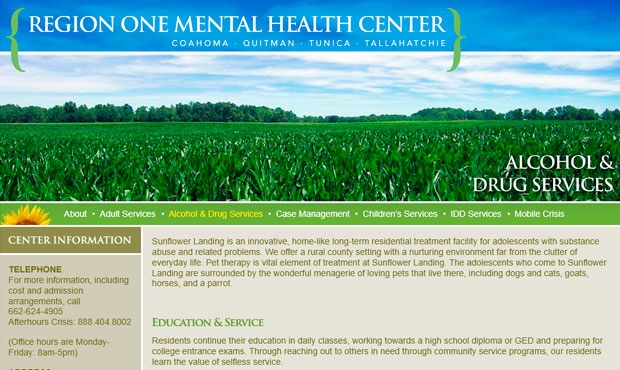 More Information on RegionOne.org
What treatment in Sunflower Landing is based on?
12-step meetings (NA and AA);
Medical assessment;
Emergency services (24/7);
Psychological evaluation and counseling;
Anger and pain management.
This is a great place for those who need comprehensive case management and guidance. The center helps adults with serious mental diseases and developmental disabilities with a therapeutic focus. So if addiction is caused by co-occurring disorders, Sunflower Landing is the right choice for successful treatment.
There's no information about payment methods available – it should be requested in person. As for customer reviews, they are mixed because some patients aren't content with the quality of services received.
26. A Bridge To Recovery
This rehabilitation center has a complex approach: specialists address substance abuse problems, behavioral health issues, traumatic experiences and family relationships. Treatment is gender-specific, and adult customers of all ages are accepted. The center deals with substance abuse, sex addiction and eating disorders.
Address: 1437 Old Square Rd Suite 101, Jackson, MS 39236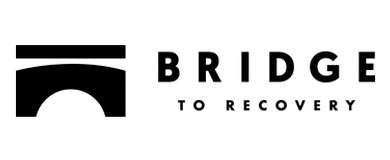 The major treatment mode is outpatient. The program includes:
12-step meetings;
Medication management;
Group and individual counseling;
Aftercare support;
Art therapy;
Behavioral health treatment.
This center is ideal for people who want to combine treatment with work, family life and education. Specialists help patients overcome co-occurring disorders and deal with various types of self-destructive behavioral patterns.
Counseling schedules are flexible, so any customer can figure out convenient hours for treatment. If necessary, referrals to third-party centers and hospitals can be made.
No payment information was provided: discover coverage options beforehand. Overall rating in Google is high, so it is worth testing.
27. Teen Challenge of Mississippi
This is a non-profit organization that offers residential programs with minimum 1-year commitment. Note that the recovery process is based on Christian mission: it aims at making women mentally, socially and physically well.
Address: 5 Buford Ln, Poplarville, MS 39470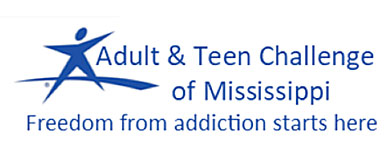 More Information on TeenChallengeMs.org
The program includes:
Group counseling;
Biblical studies;
Education;
Recreational activities.
This place is suitable for people who prefer faith-based, i.e. teens raised in religious families. Be prepared for long-term commitment (12-18 months).
Since this is a non-profit organization, teens can get services for free or for a fraction of the cost – they are sponsored by donations. Generally, rates are affordable. Student fees/tuition are also possible. There aren't many customer reviews but the overall rating is great. No complaints were discovered so far.
28. Pines & Cady Hill Recovery Center
This rehabilitation center was established in 1976. It provides treatment for people with co-occurring disorders. The staff considers therapeutic and psycho-educational activities for helping patients develop healthy behavioral patterns. The ultimate goal is freedom from addiction and autonomous living.
Address: 1011 Main St, Columbus, MS 39701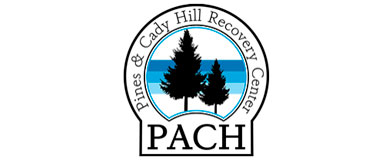 More Information on PachRecovery.org
The evidence-based approach allows eliminating physical and psychological issues. Therapists rely on the 12-step model.
The residential 14-day program includes:
Clinical care;
Coping skills building;
Behavioral intervention;
Emotional regulation;
Relapse prevention;
Health counseling;
Social activities.
Who this option is recommended for? If your loved one wants to try a short-term residential treatment option, that's exactly the case.
The residential facility provides semi-private bedrooms, kitchen, gym, lounge halls, educational classes, conference rooms, and a farm.
All payment information can be provided upon request. Many positive customer reviews were found in Google.
29. Talbot House
This is a sober living center for women. Talbot House helps them transit from a treatment program to independent sober living. This is a non-profit organization that offers a supportive, home-like atmosphere for building sobriety foundations. The house serves up to 10 residents: they stay under control of the full-time manager. Many amenities are included.
Address: 2794 Boatner Dr, Belden, MS 38826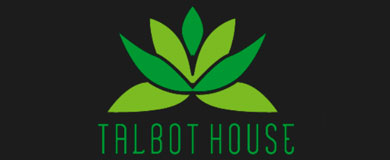 More Information on TalbotHousetupelo.org
Talbot House boasts the following services:
Evidence-based recovery programs;
Employment options;
Ongoing peer support;
Individual and group counseling.
To help patients with transition into independent living, Talbot House offers them to work in the namesake bakery & cafe. That ensures job readiness for the women in early recovery.
The sober living facility is quite comfortable. It offers patients a fully furnished bathroom, private living areas, computers, kitchen, TV and Internet, garden area, transportation services and a 24/7 house manager. It has everything for comfortable living.
This is a non-profit organization, so many services are affordable thanks to donations. All rates are published on the official website. Customer reviews are scarce but positive.
30. CARE Clinic
This center deals with various types of addictions and is open seven days a week. Expert staff and physicians ensure a warm, welcoming environment and use FDA-approved medications only. Their approach is approved by the American Society of Addiction Medicine (ASMA). CARE Clinic accepts adult patients aged 18+.
Address: 2340 Sunset Dr Suite C, Grenada, MS 38901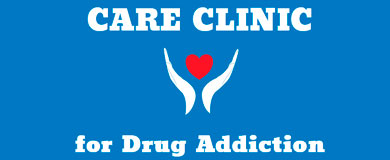 More Information on CAREClinicMs.com
CARE Clinic specializes in medication-assisted treatment and uses a wide range of medications. The list of services is limited by partial hospitalization and MAT, behavioral therapy and counseling, as well as relapse prevention. Also, outpatient treatment is available: it's based on Telehealth and dual diagnosis.
The center accepts many insurance plans, and treatment rates are pretty affordable. Not many customer reviews were found, so extra research won't hurt.
31. Christian Changes Counseling & Recovery Center
This is a faith-based organization that provides a full range of services. It aims at boosting patients' abilities, strengths and resources by finding a personalized solution for everyone. Families are also welcomed: the center offers services for adolescents while parents are undergoing recovery.
Address: 309 E Lampkin St, Starkville, MS 39759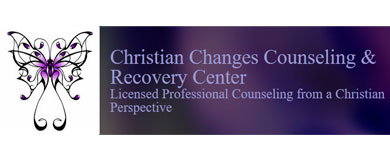 More Information on ChristianChanges.com
The extensive list of services in Christian Changes includes:
Anger Management;
Conflict Resolution;
General Life Management / Coaching;
Organizational Improvement Planning.
Note that no medication-assisted treatment is provided: patients should start their recovery after detox. This is a nice option for people who need quality education and long-lasting results.
Note that some insurance plans are not accepted or partially cover services. Verify plans on the official website. Customer reviews on third-party websites are exceptionally good.
32. Escape Addiction
The center offers a supportive living environment for adult patients and helps them transition from inpatient rehab to self-sufficient living. Residents become productive members of society. Before entering the program, patients must have a minimum 30 days of inpatient addiction treatment.
Address: 9017 MS-603, Waveland, MS 39576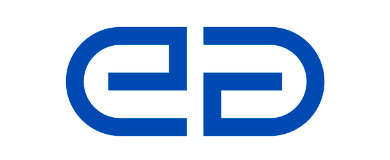 More Information on EscapeAddiction.net
While living in the sober house, patients abide by certain rules:
Stay from 6 months to 1 year.
Each resident is required to have a full-time job or study in college.
Customers get help with their financial situation and they attend fiscal responsibility classes.
House duties are distributed among all residents.
Everyone is required to attend the Bible study classes.
The community is responsible for cooking.
Also, patients are highly recommended to attend affordable fitness classes – they are organized in the community. For outpatient treatment, Escape Addiction offers several plans: Basic, Premium and Virtual.
Alternatively, customers can take up separate courses: Coping Classes, Goal Setting, Acceptance, Boundaries, Emotional Control, Avoiding Negativity classes, Anger management, Self-Care, Conclusion & Moving Forward, and so much more.
More details about pricing are available on the official website. Overall rating is good.
33. Alternatives for Life Treatment and Recovery
This is a trusted Methadone treatment clinic established in 2005. Each doctor in the multidisciplinary team is certified by the American Board of Addiction Medicine, and also features addiction counsellors and caring staff to help customers through the way to lasting recovery.
Address: 500D E Woodrow Wilson Ave, Jackson, MS 39216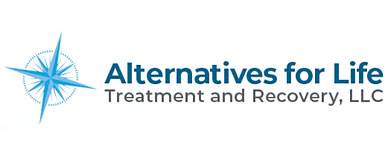 More Information on AltrJackson.com
The center accepts adult people (18+) and is in active withdrawal. ALTR practices a scientific approach to addiction treatment and incorporates the latest methods and advancements. The staff keeps motoring a patient, provides ongoing education and support.
The list of services is quite limited:
Medical monitoring;
Treatment of co-occurring and unrelated disorders;
Nursing assessment;
Individual and group counseling.
All in all, this center is recommended for people who need strong support in the beginning of the recovery.
ALTR is licensed by CARF and the State of Mississippi Department of Mental Health. It has affordable rates and a flexible payment policy. Customer reviews are positive.
34. Merit Health River Region
The center deals with drug and alcohol addiction. It provides a comprehensive range of services starting from detox and ending by residential treatment. Patients from Mississippi and across the state are accepted – everyone gets an individualized treatment plan.
Address: 2100 US-61, Vicksburg, MS 39183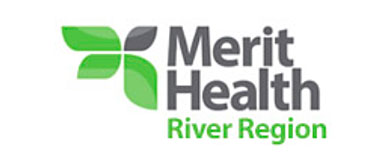 More Information on MeritHealthRiverRegion.com
Which services are available in Merit Health?
Dual diagnosis and treatment of co-occurring diseases;
Psychiatric services;
Behavioral therapies;
Detox (5-7 days).
The duration of programs is not limited – they can take as long as required for a patient to reach long-term sobriety and overcome co-occurring disorders. Customers work with a multidisciplinary team of mental health professionals, recreational therapists and psychiatric nurses.
Note that adolescents aged 13-17 are also welcomed – Merit Health has specific programs for them. Pregnant women are also accepted. For the initial intake, free consultations can be provided.
The majority of addiction and behavioral health services are covered by Medicaid and Medicare insurance plans and private payments.
35. New Vision at Singing River
This center specializes on medical stabilization and withdrawal management. It deals with all types of dependence, including combined substances. New Vision serves adults aged 18+ who are in the stage of active withdrawal. Medical stabilization usually takes 3 days.
Address: 2809 Denny Ave, Pascagoula, MS 39581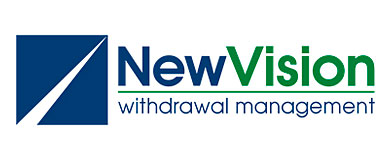 More Information on SpecialCareCorp.com
The basic set of services includes:
Pre-screening;
Medical stabilization and withdrawal relief with 24/7 support;
Individualized discharge planning;
Behavioral therapy.
This rehabilitation center is recommended for a safe start. Evidently, medical stabilization is not enough for a successful withdrawal. When patients end this recovery stage, they should proceed with residential or outpatient treatment in order to fix the results.
Note that family visits are allowed during the course of treatment. Cell phones are allowed.
New Vision clinic accepts most insurance plans. No customer reviews were found.
36. Weems Community Mental Health Center
This rehabilitation center was established in 1970. It addresses both addiction treatment and mental health disorders. Weems Community is supported by the State of Mississippi. The main mission of the team is to provide appropriate help for helping customers get their lives back on track. The holistic approach allows getting the ultimate results.
Address: 1415 College Dr, Meridian, MS 39307
More Information on WeemsMH.com
The list of therapeutic modes in Weems Community contains:
Residential treatment (primary and secondary);
Intensive Outpatient Program (IOP);
Recovery support;
Prevention services;
Employee assistance program;
Crisis stabilization;
Mobile crisis response team.
All treatment facilities are located in convenient spots, and customers can use transportation services. Children and adolescents are also welcomed.
Since Weems Community is a non-profit organization, it provides services for a fraction of their cost. Unfortunately, no customer reviews were found online, so feel free to visit the facility or discuss it in person.
37. Three Oaks Behavioral Health
This is a free facility for people having mental health disorders: ADHD, anxiety, depression, substance abuse, post-traumatic stress and co-occurring disorders. Its multidisciplinary clinical staff includes therapists, nurses, physicians and addiction specialists.
Address: 408 Fontaine Pl, Ridgeland, MS 39157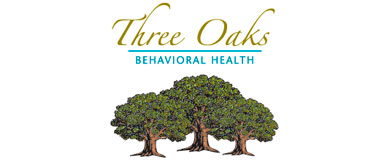 More Information on ThreeOaksHealth.com
Separate programs for adults and adolescents are offered. They are provided in two modes: intensive outpatient and partial hospitalization. Treatment is mostly based on psychiatric groups that cover the following topics:
Anxiety and stress coping;
Art therapy;
Anger management;
Relationship building classes;
Cognitive-behavioral therapy;
Dialectical-behavioral therapy.
When it comes to substance abuse, the staff deals well with addiction to opioids, alcohol, pain medications and recreational drugs. Psychological consultations are based on the 12-step program, and center graduates can continue visiting classes for aftercare support.
Three Oaks has CARF's accreditation and prefers working with Blue Cross Blue Shield insurance plans. Other insurance options are supported, too.
38. The Friendship Connection
This rehabilitation center was founded in 1989 to provide treatment services for women with a history of substance addiction. According to the statistics on the website, the completion rate in the rehab is 68%. During their stay, women develop a productive, drug-free lifestyle and become full-fledged members of their communities. After the full mental and medical assessment, women are offered customized programs and flexible payment plans.
Address: 1480 Raymond Rd, Jackson, MS 39204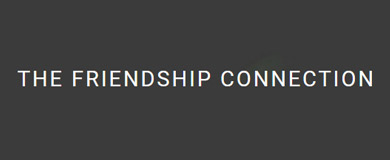 More Information on TheFriendshipConnectionJackson.com
What to expect from treatment in The Friendship Connection?
Pre-screening application and assessment;
Educational classes;
Recovery support services;
Life coping skills;
Dual diagnosis;
Job readiness program.
While being through the residential transitional treatment, customers can get referrals to psychiatric evaluation, dental services and treatment of post-traumatic issues.
Also, The Friendship Connection helps people with job placement, transportation, clothing and obtaining legal documents. Upon finishing treatment, customers can opt for recovery support.
No information about payment options is available – you should request it personally.
39. Hinds Behavioral Health Services
As its name suggests, this center specializes on comprehensive mental health services. It works with adults and families while providing them with a huge gamut of useful services starting from assessment and finishing by full-fledged treatment and referrals.
Address: 3450 US-80, Jackson, MS 39209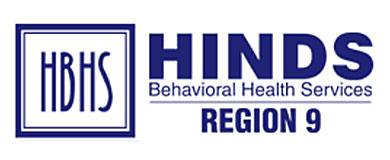 The list of services in Hinds Behavioral center includes:
Medication-assisted treatment (MAT);
Peer support services;
Education and prevention;
Individual, group and family therapy;
Supportive employment program.
When it comes to the outpatient program, it is based on counseling for adults and seniors with serious mental health issues, such as depression, trauma, conflicts, bipolar disorders, suicidal ideation, personality disorders, schizophrenia, and so on.
Additionally, customers can opt for DUI second offender program, the re-entry program, drop-in center, and many other treatment options. A large choice of specialized classes make this rehabilitation center a perfect option for people in need of professional support.
As for customer reviews, they are mixed because of service and organizational issues.
40. Alliance Health Center
This rehabilitation center is open 24/7 and accepts adolescents, seniors and adult patients aged 18+. The professional medical staff is dedicated to making customers' recovery path simpler and providing psychiatric and substance abuse care to patients. Several types of treatment modalities are available: inpatient, detox, residential and the youth program.
Address: 5000 MS-39, Meridian, MS 39301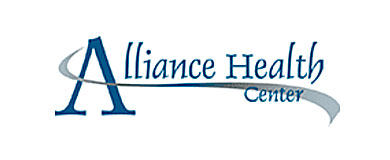 More Information on AllianceHealthCenter.com
Residential treatment for male adolescents aged 12-17 takes place in The Crossings residential treatment center. The average length of stay is 3-6 months. Patients in the sexually aggressive program stay for 6-8 months. The course of treatment includes:
Group and individual therapy;
Process groups;
Recreational activities;
Educational classes.
While undergoing treatment, patients attend class in the fully accredited school. GED preparation and special educational courses are also available. Family visits are possible and family calls are allowed after the first week of treatment.
As for the outpatient program for adults, it is based on processing groups like Spirituality, Self exploration, Homework, Dual Diagnosis, and so on.
Possible Signs Of Addiction
How to recognize an addicted person? There are many telltale signs of substance abuse that can be noticed by relatives and friends:
Changes in behavior. A person might be in a very good mood for some time and laugh without a reason, then suddenly become sad or angry. Those changes can be abrupt or manifest into mood swings.
Problems at work or school. When people have their lives controlled by substances and bad habits, their focus shifts from what matters to where the next dosage of 'joy' can be obtained.
Dilated or narrow pupils. Their size depends on the type of drugs used. In case of serious intoxication, a person looks strange, especially their eyes.
Untidy appearance. Addicted people start neglecting the basics of hygiene, they don't wash clothes, don't cut nails or clean teeth.
Unhealthy look of skin and teeth. People addicted to heavy drugs have a seriously impacted appearance.
Debts, problems with money. When a person starts spending time on drugs and alcohol, issues at work are inevitable. Besides, financial priorities change. After spending a fortune on substances, people start borrowing money and stealing valuable things.
Suspicious friends. If addiction was caused by the social circle, a person may disappear without explanation or bring new friends at home while forgetting about old good ones.
If you see anything strange in a loved one's behavior, don't hesitate to ask what's wrong or figure it out on your own.
How Rehab Centers Can Help
Rehab centers provide a wide range of services for physical and psychological recovery. Such medical organizations offer detox services, addiction awareness education, mental health treatment and counseling – this combination and a holistic approach can be a chance for chemically dependent persons to get back to normal life.
Rehab centers might specialize on particular treatment modalities or offer the entire range of services for recovery. Some of them provide office-based counseling or telehealth services only. Others offer living facilities and organize whole communities where peers support each other and learn social skills together.
Main Treatment Approaches
Let's take a closer look at the major approaches and treatment modes in rehab centers.
Detoxification
This is the initial step in any recovery process. Addicted people need to get rid of toxins and overcome the withdrawal stage – the most difficult one in terms of physical sensations. As a rule, it lasts 3-7 days depending on the heaviness of addiction.
It is provided under 24/7 medical guidance because the withdrawal process can be very painful. Patients describe it as a fever and unbearable ache inside the entire body. This is why nurses and doctors assign medications for making it a bit easier.
Medication-assisted treatment
In fact, it can be a part of any program. While being through psychological treatment, rehabilitation center customers are given certain medications to manage pain and other symptoms. The duration of MAT is defined by the therapist. This is an important part of the withdrawal process. As a rule, rehabilitation centers use FDA-approved medications: Suboxone, Methadone, Subutex, and so on.
Residential treatment
The most efficient approach to treatment is a long-term residential program. It may last from 30 days to one or two years. This approach is holistic. It means that specialists care about physical, mental, psychological and spiritual health of patients. This is very important because detoxification is not enough for full recovery. People who don't address the real causes of dependence are doomed to relapse.
As a rule, residential treatment is a combination of:
Group and individual counseling;
Educational classes;
Expressive therapies;
Physical exercises, sports, games;
House duties, schedule;
Mental health treatment.
The range of services can be quite extensive and depends on the facility.
Outpatient treatment
Outpatient treatment is recommended when a person cannot be fully committed to residential treatment. As a rule, patients visit counseling sessions and therapies in offices or hospitals. The duration of such modality is not limited: psychological support can be provided for weeks, months or even years.
Most often, customers choose NA or AA groups or individual therapies. They can opt for anger management, trauma processing or mental health classes – anything that can ensure aftercare support.
Partial hospitalization
This is a less widespread option for treatment. As a rule, it's preferred by patients who want to undergo the withdrawal process or a crisis stage while having the opportunity to visit home.
5 Factors To Consider When Choosing A Rehab Center
In order to select a facility for satisfactory treatment results, it's important to pay attention to particular aspects. Even though the above-mentioned reviews provide many details, doing your own research will never hurt. All in all, you want to make sure that the treatment process will be stress-free and comfortable.
1. Find a suitable location of a facility
If you opt for residential treatment, having a sober house situated far from city borders is a nice solution. Staying away from stress, triggers and social influence is great in the long term. Besides, many patients enjoy being surrounded by tranquil and beautiful nature.
In case of outpatient treatment, transportation can be a serious issue if an office is hidden in city suburbs. It's better to choose a place located within reach. Note that many rehabilitation centers offer transportation services but it mostly applies to rehab residents.
2. Define the staff-to-patient ratio
If there are too many patients sharing one facility, they won't get enough attention from the personnel. In this relation, private centers are the best solution because their capacity usually doesn't exceed 10 beds, so each patient can enjoy a tranqil community and enough professional help.
3. Explore the range of services
It can range from classic counseling and evidence-based therapies to expressive therapies (art), yoga and meditation. You can check the range of available services in our reviews. Choose the organization that offers everything you think will be useful for a patient's mental and physical health.
Don't hesitate to contact the center and ask about their services. Even if they don't have such information on the official website, it can be disclosed after a personal request.
4. Discover payment options
The majority of rehabilitation centers support various payment options and insurance plans. The latter can be verified online on websites or by filling in online forms. Find out the rates and entrance fees, ask whether the sum should be paid in advance. Some centers have a flexible pricing policy and non-profit organizations offer servies for free or for a part of the cost.
5. Ask about family visits
Family support is crucial for a successful treatment. This is why it's important to ask about the possibility of visits and calls. Most organizations allow calls and have their doors open for friends and relatives during weekends. A minor number of faith-based centers ban communication with family members during initial stages of treatment.