Most of the time, people have to take the challenge of substance abuse on their own with no one to help or support. This is where rehab centers may come as a solution providing not only efficient treatment types and therapies but also compassionate care and welcoming community of other residents facing the same problem.
Addiction recovery is a multi-stage process that requires professional medical monitoring and assistance. Different phases involve evaluation, detox, therapies, and counseling. With a proper rehab center, patients will benefit from full-scale rehab assistance in sober and safe facilities and proper clinical support.
Following the drug rehab program makes it possible to complete the detoxification recovery process in a friendly, caring, and safe environment. In or list, you will find 40 rehab centers with a variety of recovery plans for teens, adolescents, and adults.
1. Pinnacle Recovery – Efficient Drug Addiction Rehab
Pinnacle Recovery is a nationally recognizable and licensed rehab center that offers a range of medical services delivered through professional inpatient addiction treatment. Located in Holladay, Utah, the center boasts amazing facilities located in the picturesque area outside Salt Lake City. Local clinicians and therapists offer a variety of treatment plans developed with adults and senior patients in mind. Men and women will have their chance to put decades of medical experience on their side when struggling with substance abuse and alcoholism.
Address: 6196 Holladay Blvd E, Holladay, UT 84121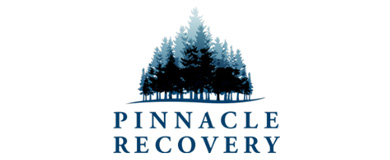 More Information on PinnacleRecoveryUt.com
Clients may count on high-quality residential and outpatient recovery. All services are divided into specific categories to heal different types of substance abuse. They are aimed at curing co-occurring addiction symptoms and mental health disorders along with physical and behavioral health problems. Well-equipped facilities and professionally trained staff make it possible to heal alcohol, heroin, and cocaine addiction, alcoholism, MDMA, opioids, and other types of dependencies.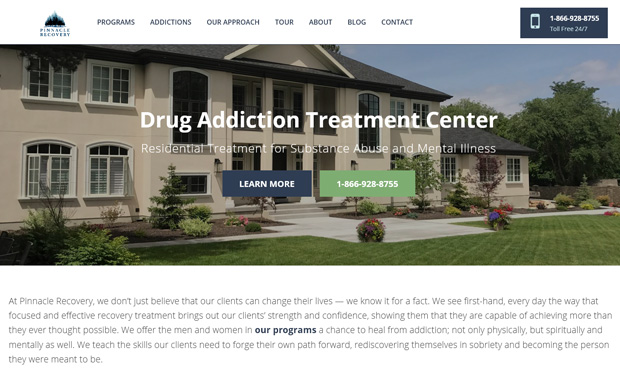 The rehab center is a brainchild of a group of medical specialists. They founded Pinnacle Recovery to help people fight back the disease. They have decades of combined rehab experience in addition to licenses, certifications, and accreditations. There is a short video introduction with rooms, dining, and rehab areas highlighted. High-quality accommodation and early recovery are guaranteed.
Pros:
Amazing location near Salt Lake City;
Professional staff with decades of experience;
Luxurious rooms and living areas.
Licenses and accreditations:
High-quality approved by the Joint Commission.
2. Alpine Recovery Lodge – Premium Residential and In-House Treatment
Alpine Recovery Lodge introduces a team of rehab professionals who deliver comprehensive and multi-faced substance abuse treatment. They develop personalized programs to heal addiction at any level. Starting from supervised detox (both residential or in-house) to individual and group therapies and aftercare, clients will benefit from a wide range of treatment services. They include dual diagnosis and mental health recovery, fitness and exercise programs, faith-based treatment, and multi-level detoxification.
Address: 1018 E Oak Hill Dr, Alpine, UT 84004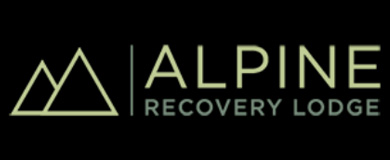 More Information on AlpineRecoveryLodge.com
As stated earlier, the pool of local experts has decades of medical experience. They include licensed and certified therapists, counselors, assistants, and other skillful professionals who establish an individual approach to every client despite gender or age. The staff currently includes 14 professionals with medical and executive directors Donald Harline, MD. And Cindy Miller in charge. They have a strong team of admission coordinators, clinical directors, chefs, house managers who work together to ensure a safe and sober living environment.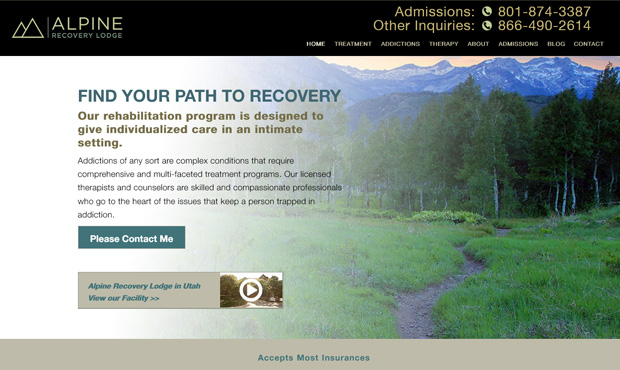 The path to recovery starts with a thorough and detailed valuation including a psychological, physical, and mental state. Monitored by the clinical director, the evaluation ends up with a custom-tailored treatment plan designed to meet specific patient's needs. The rehab center boasts accreditation by NAATP, the Joint Commission, SAMHSA, National Institute on Drug Abuse, and others.
Pros:
An experienced clinical team;
Complex detox and aftercare;
Accredited by leading healthcare organizations.
Insurance plans accepted:
Advantra, ANTEX, Cigna, Optima Health, Aetna, CHA Health, and many others.
3. Turning Point Centers – 10 Years of Rehab Practice
Turning Point Centers is a network of rehab facilities with several locations in Utah to serve patients with different types of substance abuse and mental disorders. The team of local medical experts has been treating addiction for more than a decade. They provide high-quality medical assistance at any level. The rehab center has been awarded the golden seal from the Joint Commission for over a decade of approved and efficient treatment plans.
Address: 2945 Turning Point Cir, Sandy, UT 84092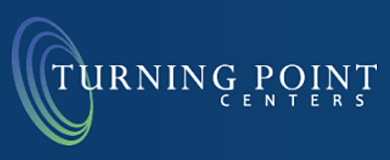 More Information on TurningPointCenters.com
The center has several locations to offer both IOP and residential inpatient treatment. They have both outpatient and inpatient settings with comfortable living areas, professional counseling, group and individual therapies, and a range of extra treatment services. Patients will benefit from individually developed CBT, DBT, trauma-informed care, family relations programming, psychiatric treatment and education, conflict resolutions, and many other therapies that work.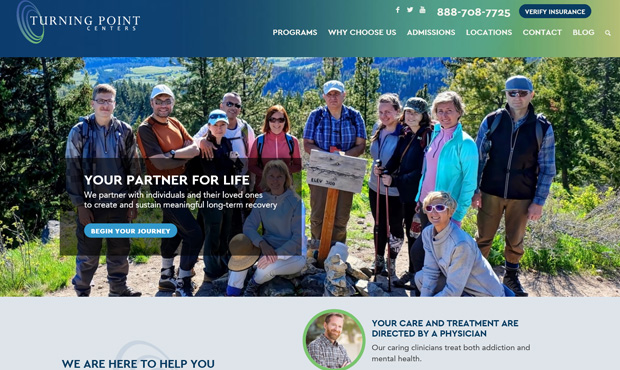 At Turning Point Centers, they follow the latest medical trends to offer innovative online treatment programs in the face of the pandemic. All plans are monitored and directed by experienced physicians. Each client is surrounded with compassion and safety. The rehab center guarantees a healthy and nurturing environment along with ongoing medical support and care.
Pros:
10 years of rehab practicing;
A wide range of therapies;
Several outpatient and inpatient facilities.
Insurance plans accepted:
Value Options, Select Health, Health Utah, GEHA, Cigna, and many others.
4. Renaissance Ranch
Renaissance Ranch is a rehab center that mainly specializes in outpatient addiction treatment. It delivers a selection of IOP programs to help patients struggle with chemical dependency at any level. The majority of plans are developed to heal alcoholism and substance abuse resulting in side effects and mental disorders. While being one of the most trusted and recognizable rehab facilities in Utah, Renaissance Ranch also has residential inpatient settings in case clients require a more intensive treatment program.
Address: 2973 W 13800 S, Bluffdale, UT 84065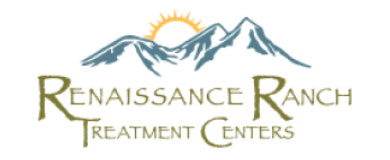 More Information on RenaissanceOutpatient.com
Each plan starts with the initial assessment and evaluation. The process is supervised by experienced clinicians. They use innovative techniques and equipment to determine the core issues as well as the required level of care, treatment program, and other types of medical assistance required by the patient. Clients are offered gender-specific rehab in addition to world-class treatment facilities with luxurious rooms, living and treatment areas, etc.
Pros:
Effective outpatient treatments.
12-step rehab plans and faith-based programs.
60-day residential rehab programs.
Licenses and accreditations:
Accredited by CARF, Best of State medal, UTAAP, and others.
5. Maple Mountain Recovery
For many years, medical experts from Maple Mountain Recovery have been providing high-quality residential treatment to help patients struggle with substance dependency. Besides, it is a dual diagnosis rehab facility to treat not only chemical dependency but also mental disorders. Clients will appreciate elegant and luxurious properties located in Mapleton, Utah. The home of 11,000 square feet has enough space for high-quality accommodation along with 2 acres of scenic views and landscapes.
Address: 727 E 1100 S St, Mapleton, UT 84664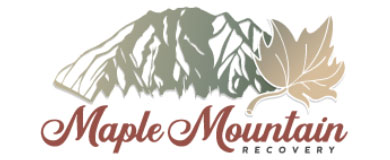 More Information on MapleMountainRecovery.com
By the way, the rehab center is about to open its brand-new rehab facility located in Lindon. It will have an even bigger house with 17,000 sure feet to deliver a wide array of treatment services and innovative therapies. They include CBT, MET, and DBT, experiential and equine therapies, healthy nutrition, family therapies, and other programs. Each plan consists of three major phases including assessment and diagnosis, individualized treatment, and guided transition.
Pros:
Two huge and luxurious facilities;
Innovative therapies and methodologies;
Efficient 3-phase approach.
Licenses and accreditations:
BBB Accredited Business, approved by the Joint Commission.
6. Brighton Recovery Center
If you look for multi-level addiction treatment with an individual approach and a range of medical services, Brighton Recovery Center is the right place to visit. It offers different rehab levels depending on the disease severity. The program intensity is defined during the first assessment. It helps to define whether a short or long-term treatment is required. The plan may include a multi-level and supervised detox and residential recovery or IOP, partial hospitalization, and day treatment.
Address: 2945 Robidoux Rd, Cottonwood Heights, UT 84093
More Information on BrightonRecoveryCenter.com
When it comes to residential rehab, the programs last for a minimum of 30 days. In some cases, it may take more time depending on the addiction severity. The range of medical services includes IOP, recreational therapies, PHP, social detox, and different methods of residential treatment. Patients will appreciate different activities to get involved in with weekly family meetings. The rehab center offers flexible payment options in addition to a variety of supported insurance plans.
Pros:
Effective social detox;
Recreational therapies;
30-day rehab programs.
Additional benefits:
A detailed schedule with morning and daily activities.
7. Reflections Recovery Center Women's Sober Living
The story of the Reflections Recovery Center Women's Sober Living started back in 2001 when the founder and spiritual leader of the rehab house Lisa Ross lost her husband and son who died from an overdose. She turned her house into a rehab community to help addicts and their families cope with dependency. In 2014, the center grew bigger eventually turning into a full-cycle facility offering multi-level detox, counseling, and therapies, for patients despite the disease severity.
Address: 145 S 200 E St, Lindon, UT 84042, United States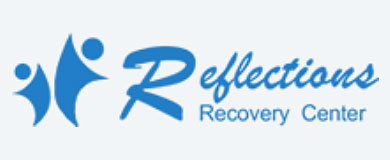 More Information on ReflectionsRecoveryUtah.com
Today, the rehab center is a full-scale facility that offers a range of treatment services. They range from intervention and supervised detoxification to residential and outpatient treatment. Clients may count in professional aftercare along with sober living and transitional care.
Pros:
Rehab services since 2001;
Real-life experience of fighting back addiction;
Full-cycle rehab services.
Licenses and accreditations:
The Joint Commission, SAMHSA, Proud Organizational Member.
8. Steps Recovery Centers
Steps Recovery Centers is a rehab network with high-quality recovery facilities in three different locations across Utah. The network introduces a team of experienced medical service providers who develop personalized campaigns to treat drug addiction and alcoholism as well as prevent chemical dependency. Patients will appreciate efficient recovery plans in addition to affordable costs and a variety of insurance plans covered.
Address: 3638 Sugar Leo Rd, St. George, UT 84790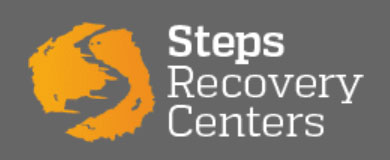 More Information on StepsRC.com
The professional team consists of experienced counselors and clinicians who will evaluate the type of addiction and decide on the most efficient and successful treatment program to ensure early recovery. The rehab center is certified by the Joint Commission. It offers 12-step programs to treat alcoholism and substance abuse in addition to all types of detox, level of care, drug rehab, and more.
Pros:
Effective 12-step programs;
Three facilities are located in Utah;
The Joint Commission accreditation.
Insurance plans:
Deseret Mutual, Tricare, Cigna, Molina Healthcare, Cigna, and more.
9. Lion's Gate Recovery
Lion's Gate Recovery is a rehab center with a comprehensive and holistic approach to the process of substance abuse treatment. Local experts have enough skills and experience to utilize the most innovative and advanced evidence-based programs and rehab plans to ensure intervention, intensive therapies, and efficient counseling. The medical staff consists of seasoned clinicians, psychiatrists, and therapists who implement a combination of methodologies and techniques. They include trauma-based plans, EMDR, 12-step facilitation, recreation, and spiritual therapies, etc.
Address: 535 S Main St #2, Cedar City, UT 84720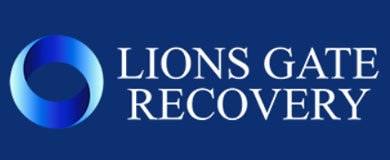 More Information on LionsGateRehab.com
Local therapists offer a selection of medical services. They are designed to treat dual-diagnosis along with mental health disorders and other mental and behavioral addiction side effects. Healthcare providers successfully utilize family programming along with individual groups and interventions. The main idea is to bring patients back to normal life and help them integrate with society.
Pros:
EMDR and trauma-based treatment;
12-step rehab programs;
4.8 reviews by clients.
Insurance plans accepted:
Aetna, Blue Cross/Blue Shield, United Healthcare, Cigna, and more.
10. Pathways
If you are looking for a special place to recover from chemical dependency or alcoholism, Pathways can be the right destination. Located in Glenwood, South-Center of Utah, the rehab center comes with safe private facilities to deliver high-quality addiction treatment programs along with IOP, residential treatment, plans to heal mental health, and other types of disorders. Local experts rely mainly on research and evidence-based treatment to remove pathologies and addiction symptoms, improve behavior, and let patients quickly socialize after the recovery.
Address: 189 E Center St, Glenwood, UT 84730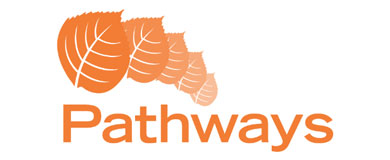 More Information on PathwaysRealLife.com
All medical services are offered to patients aged 18 and over. Local experts treat dual diagnosis, alcoholism, opioid and other addiction types, mental disorders, and other health problems. The range of therapies and clinical services involve CBT, NAD-IV therapies, dialectic and family system behavior, belief restructuring, strength work, and more.  Social detox helps to get rid of pain and discomfort as well as ensure a safe state of health to make the further recovery as efficient as possible.
Pros:
Convenient location in the heart in Utah.
5-star reviews on Google.
Accredited by the Joint Commission.
Insurance plans accepted:
All major insurance plans except for Medicare and Medicaid.
11. Ardu Recovery
Professionals at Ardu Recovery know how to treat both adult and young patients. They specialize in delivering a range of modalities to heal different types of dependency. Clients may choose from an array of medical services that involve an intensive 8-week rehab developed with a focus on purpose-driven treatment and intensive therapies. The team boasts vast experience in treating chronic relapses, co-occurring disorders, and other side effects of substance abuse.
Address: 1053 W 1020 S, Provo, UT 84601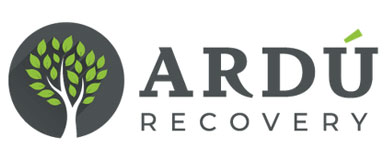 More Information on ArduRecoveryCenter.com
Patients may choose from different recovery options. They generally include IV amino acid therapies, individual and group counseling, oxygen therapies, MBSR, and other treatment plans with yoga, massages, and reiki involved. Recovery plans are developed for both men and women. The rehab center has several facilities including detox settings and accommodation for mental health treatment.
Pros:
Gender and age-specific treatment plans.
Several facilities for detox, IOP, etc.
Multi-level drug and alcohol detox programs.
Insurance plans accepted:
Tricare, Emi Health, Cigna, UMR, Molina Healthcare, Beacon, Aetna, and more.
12. New Roads Behavioral Health
New Roads Behavioral Health delivers full-cycle addiction treatment with a focus on women. Local experts have developed a unique WoRTH program with the aim of healing, supporting, and counseling females at every stage of their recovery. The main idea is to let them establish a strong foundation for a better future life with the help of dual diagnosis treatment, dialectic behavioral therapies, and other medical services delivered out of the box.
Address: 2450 Fort Union Blvd, Cottonwood Heights, UT 84121
More Information on NewRoadsTreatment.org
As stated earlier, local medical staff specializes in dual diagnosis in addition to borderline personality disorder. The program helps women to cope with different addiction symptoms in the face of suicidal ideation, BPD, substance abuse disorders, etc. The range of programs and therapies consists of 12-step group meetings, 1-on-1 and group sessions, relapse prevention, medical management, and more.
Pros:
Round-the-clock availability;
High-quality residential facilities;
Comprehensive DBT programs.
Insurance plans accepted:
Humana, United Healthcare, Cigna, Blue Shield/Blue Cross.
13. Odyssey House
Odyssey House is one of the longest-running rehab centers in Utah. It has been offering a full range of specialties and adult residential treatment services since 1971. It means more than five decades of medical practice in addition to high rates and recognition across the state. Local experts helped thousands of people to get back to normal life. They combine traditional and well-proven methodologies with innovative techniques and treatment concepts to heal substance abuse, mental disorders, poor life, and job skills, etc.
Address: 344 E 100 S, Salt Lake City, UT 84111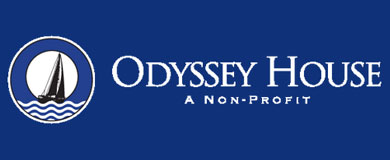 More Information on OdysseyHouse.org
The rehab center has a high-end and conveniently located facility that is easy to reach either by public transport or by car. Treatment services are developed to help patients improve mental health, rebuild or restore physical conditions, and renew relationships with family members. The main rehab programs involve teen addiction treatment, adult inpatient and outpatient plans, sober housing, medical cleaning, and some others.
Pros:
Treatment services since 1971;
Rehab plans for teens and adults;
More than 50 funding partners.
Treatment costs:
Low-cost free treatment services with Medicare insurance plans accepted.
14. Deer Hollow
Deer Hollow is a small Utah-based rehab network with two major facilities that include wellness and recovery center and outpatient services. Located near the Wasatch Mountains, properties offer great views and landscapes in addition to high-end addiction treatment delivered since 2015. Serene surroundings make it fast for patients to settle and follow the path of early recovery supervised and monitored by a team of professional rehab service providers.
Address: 1481 E, Pioneer Rd, Draper, UT 84020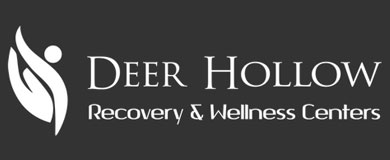 More Information on DeerHollowRecovery.com
For more than 6 years, local experts have been helping patients to struggle with different dependency types. They offer specialized programs developed for people who want to get rid of side effects, traumas, and mental disorders. All patients will receive continuing care along with tools to achieve mental, spiritual, and behavioral recovery.  Major treatment services include residential and outpatient options followed by monitored aftercare.
Pros:
Established in 2015.
Serene surroundings by the Wasatch Mountains.
Several facilities to meet different patients' needs.
Insurance plans accepted:
Beacon, First Health, Emi Health, Aetna, GEHA, Cigna, etc.
15. Annie's House
Annie's House is a trusted and well-recognizable recovery center in Utah. It welcomes patients who require co-occurring symptoms and mental health treatment delivered by experienced medical experts. The center boasts a unique facility with not only efficient treatment plans but also success guarantees. If the program did not help, you are free to come back and continue the course. This is what makes Annie's House different from other rehab centers.
Address: 1601 13200 S, Draper, UT 84020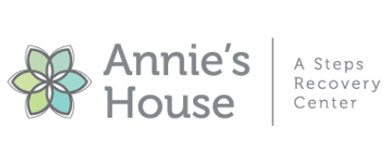 More Information on AnniesHouse.com
The rehab center offers all types of detoxification including alcohol and drug detox. The range of therapies involves psychodrama, experiential, and accelerated reprocessing therapies. The main focus is made on a 12-step rehab with major phases. The process starts with social and interventional detox. Then goes inpatient service followed by the lifetime aftercare guarantees and alumni programs.
Pros:
Success guarantees;
Intensive 12-step rehab;
A variety of therapies and medical services.
Licenses and accreditations:
UAATP, the Joint Commission, NAATP.
16. Utah Addiction Centers
Utah Addiction Centers deliver personalized residential and outpatient treatment. The rehab center boasts nine years of successful operation in addition to more than 2,500 patients recovered and over six decades of combined rehab practice. The medical staff consists of leading clinicians, doctors, therapists, and counselors. Together, they combine traditional 12-step approaches with innovative medical services and treatment plans to ensure good results and early recovery.
Address: 2590 Prairie View Dr, Eagle Mountain, UT 84005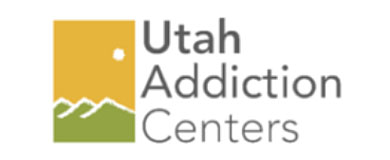 More Information on UtahAddictionCenters.com
With a holistic and individual approach, local experts developed efficient treatment services to heal various types of addiction. They include not only alcoholism and substance abuse with multi-level drug detox, but also sex addiction, eating disorders, and other health problems treated through equine and family therapies. The rehab center has been approved by the Joint Commission. It offers flexible payment options along with major insurance plans covered.
Pros:
More than 9 years of operation;
60 years of combined practice;
More than 2,500 graduates.
Licenses and accreditations:
Licensed by the Joint Commission.
17. First Step House
First Step House is a long-running rehab center with a rich history and impressive track record of patients recovered. It was founded by Alcoholics Anonymous back in 1958. It means more than 60 years of operation, which makes the center one of the rehab veterans not only in Utah but also across the country. Facilities initially had only 12 rooms from the start. Today, they plan to serve more than 5,000 residents by the end of 2028 turning into a growing community of medical experts and people seeking help with chemical dependency.
Address: 411 N Grant St, Salt Lake City, UT 84116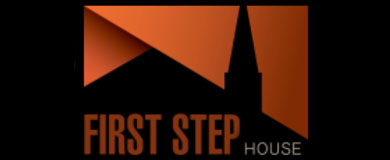 More Information on FirstStepHouse.org
The rehab center is located in Salt Lake City. It currently offers 78 bedrooms. The facility occupies the building of the renovated church. It comes with a kitchen, laundry rooms, gym, exercise facilities, common rooms, and recreational areas along with family meeting zones. Medical services include outpatient and residential services, treatment plans for veterans, long-term recovery, supportive employment, and more.
Pros:
Established in 1958;
78-bedroom facility;
Proven and time-tested treatment programs.
Additional benefits:
Supportive employment and events to get involved.
18. Volunteers of America
Volunteers of America is a non-profitable organization and human service created to help everyone in the need of addiction treatment. It consists of 150 employees who serve more than 10,000 clients annually. They develop and provide different programs aimed at helping the homeless, victims of domestic violence, the mentally ill, alcoholics, drug addicts, and other patients' groups.
Address: 697 W 4170 S, Murray, UT 84123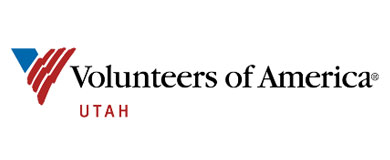 Despite the fact the rehab center claims to deliver programs with a focus on kids and women, it has additional plans with supervised detox for men as well. Medical services offer a variety of options to treat substance abuse, alcoholism, mental illnesses, crisis intervention, and more. Clients may always stay in touch thanks to the crisis resolution hotline and round-the-clock support delivered at zero cost.
Pros:
150 employees;
10,000 graduates every year;
Non-profitable human service organization.
Medical services:
Programs for homeless, women, and children, substance abuse treatment, detoxification, domestic violence services, and more.
19. The Phoenix
The Phoenix introduces a Utah-based network of recovery and counseling centers. It offers gender-specific treatment programs developed with a focus on men. They include male-specific rehab, inpatient and outpatient treatment, mental health treatment, PHP, BOP, IOP, bipolar disorder recovery, and many more. Local experts guarantee round-the-clock live assistance and personalized plans that consider gender-specific factors that play a huge role in the process of early recovery.
Address: 9980 S 300 W #105, Sandy, UT 84070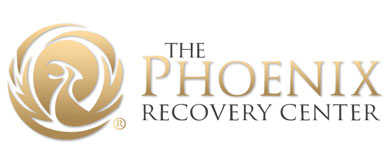 More Information on ThePhoenixRC.com
To help addicts and alcoholics, the rehab center offers a specific drug rehab plan with psychiatric and physical treatment involved. It consists of various medical concerns featuring guided pharmacological support in case of depression or anxiety, patients' and families' education, psychological treatment, community-based rehab systems, etc. Everything is made to make a positive impact on residents.
Pros:
A wide array of treatment services;
Men's and co-ed inpatient programs;
New facility coming soon.
Licenses and accreditations:
Accredited by UAATP and the Joint Commission.
20. Ascend Recovery
Ascend Recovery provides treatment to ensure lifelong sobriety. Established in 2008, the rehab center boasts over a decade of operation with years of combined experience shared by local experts. The majority of medical services are developed as a part of relation-based therapy. Different plans are designed to heal heroin and synthetic drug addiction, alcoholism, marijuana, prescription drug dependency, and more. Residents will enjoy high-quality facilities along with Wasatch front and picturesque landscapes.
Address: 6595 North 6000 West, American Fork, UT 84003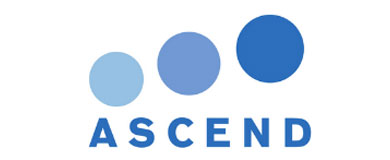 More Information on AscendRecovery.com
Unlike other rehab centers with numerous plans, Ascend Recovery offers a single yet flexible treatment program that consists of three major steps. The first one involves a residential level of care featuring relation-based individual and group therapies as well as assistance delivered by certified psychiatrists. The second step considers transitional care. At the last stage, clients learn to maintain the skills and knowledge they have learned during the previous two stages. Each phase of the rehab plan takes place in different premier facilities.
Pros:
A comprehensive and flexible rehab program.
Three different facilities at patients' disposal.
Established in 2008.
Treatment fees:
Residential treatment varies from $20 to $40, transitional and other services cost from $80 to $100.
21. Triumph Youth Services
Triumph Youth Services is the male residential treatment center that delivers medical services aiming at boys aged from 12 to 21. Additionally, local experts developed programs for troubled young men aged 12-17. The main focus is made on sports and activities. Patients will have a chance to get involved in different community services to train strength and stamina as well as essential life skills. Established in 1998, the rehab center has been providing treatment services for adjudicated youth on behalf of the Utah Department of Human Services.
Address: 62 S 950 W, Brigham City, UT 84302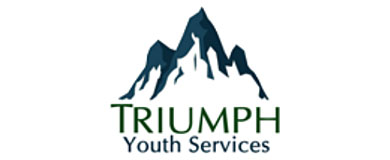 More Information on TriumphYouthServices.com
The main mission is to help teens resolve their issues. It can be achieved through a variety of treatment programs that include assessment and observation, PPC, essential life skills training, sports, and activities, etc. Major symptoms and issues to heal include obsession, depression, low self-esteem, bullying and aggression, and other matters.
Pros:
Activity-based treatment programs.
Medical services for bis aged 12-21.
A well-recognizable and trusted rehab center in Utah.
Insurance plans accepted:
School district funds, Union benefits, non-profitable community support, etc.
22. Wasatch Recovery
Located in Salt Lake City, Utah, Wasatch Recovery boasts a premier beautiful facility with a range of programs and rehab types to help patients struggle with different types of chemical dependency. It has a pool of well-trained and experienced staff in addition to proven and successful methodologies and well-structured organization. All plans are developed to cover three major issues. They include a mind therapeutic model, plans with a focus on body treatment and fitness balance, 12-step addiction, and alcohol recovery to heal mental disorders.
Address: 8420 Wasatch Blvd E, Cottonwood Heights, UT 84121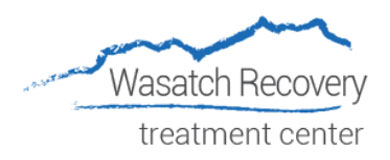 More Information on LivingAddictionFree.com
The core rehab comes with a focus on intensive inpatient residential treatment. It may vary in terms of time frames depending on the dependency level. Short-term plans generally take from 30 to 90 days featuring a full-time residence. Longer treatment involves round-the-clock support with intensive therapies, counseling, and aftercare to ensure the most favorable outcome.
Pros:
Beautiful facilities in Salt Lake City.
30–90-day treatment programs.
Comprehensive and informative knowledgebase.
Facilities include:
Comfortable rooms, a huge kitchen, gaming, and recreational areas, counseling facilities, meeting rooms, etc.
23. Recovery Ways
Recovery Ways introduces a team of dedicated and compassionate medical experts who specialize in treating depression, anxiety, bipolar disorder, PTSD, ADHD, and other side effects of substance abuse and alcoholism. Located in Copper Hills, the rehab center welcomes patients in its premier facility to ensure early recovery and successful mental treatment. Residents will feel safe and secure while following their individually conducted rehab plans developed by experienced clinicians and doctors.
Address: 385 4800 S, Murray, UT 84123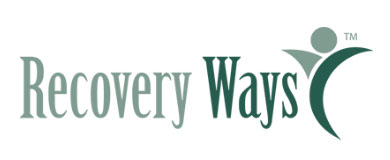 More Information on RecoveryWays.com
The main residential treatment program combines an evidence-based approach along with efficient therapies and innovative concepts such as sensory integration. Additional medical services and therapies involve mental health and addiction primary programs, residential treatment and partial hospitalization, IOP, multi-level detoxification, and more.
Pros:
Three facilities in different locations;
NAATP member;
Approved by the Joint Commission.
Insurance plans accepted:
Tricare, OPTUM, United Healthcare, Oxford Health Plans, GEHA, Beacon, and more.
24. Spirit Mountain Recovery
If you need an upscale inpatient and residential treatment to recover from substance addiction, Spirit Mountain Recovery will be the right option. Located in the beautiful area near the Wasatch Mountains, it offers amazing landscapes along with a safe and sober living environment. Premier accommodation includes nutrition-rich meals, beverages, and snacks designed by a local chef. Patients will feel at home while enjoying the atmosphere of comfort. Each resident is treated as a family member.
Address: 3181 E 3350 N, Eden, UT 84310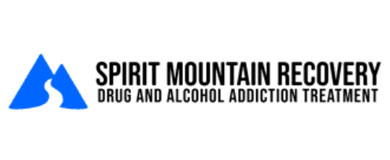 More Information on SpiritMountainRecovery.com
The rehab center provides medical services with a focus on the 12-step treatment program aimed at proper diagnosing, co-occurring symptoms healing, and mental health disorder treatment. Additionally, early recovery is delivered through evidence-based programs and a wide range of additional practices and methodologies. They generally include CBT, MET, MBSR, EAT, and other approaches with yoga, meditation, and massages involved.
Pros:
Great location near the Wasatch Mountains.
In-depth treatment programs and practices.
The Joint Commission Accreditation.
Insurance plans accepted:
Aetna, Tricare, Blue Cross/Blue Shield, GeoBlue, United Healthcare, and others.
25. Cirque Lodge
Cirque Lodge offers private and exclusive rehab in the mountains. It is recognized by other centers and healthcare organizations as one of the premium rehab centers in Utah. Conveniently located facilities will let patients feel the beauty of Utah's Rocky Mountains along with their pristine nature and scenic landscapes. Addicts and alcoholics seeking high-quality inpatient treatment will benefit from a range of successful practices utilized by local certified clinicians and therapists. They include personalized care, dual diagnosis, trauma-focused treatment, cognitive therapies, and more.
Address: 3114 Ida's Rd, Provo, UT 84604
More Information on CirqueLodge.com
The rehab center consists of two major facilities. The first one is the Studio with indoor and outdoor horse arenas, gardens, and innovative alcohol and drug addiction treatment plans. The second facility is the Lodge. It delivers a bit more authentic, cozy and luxurious residential experience with amazing mountain landscapes and the Lookout guest house with an overwhelming 360-degree view.
Pros:
Premium treatment programs;
Two types of facilities;
Amazing mountain views and landscapes.
Licenses and accreditations:
Approved by AIS, NAATP, and the Joint Commission.
26. Corner Canyon Recovery
Corner Canyon Recovery provides a variety of addiction treatment services with a focus on intensive residential programs. It comes as a mental and addiction health center featuring evidence-based and trauma-informed rehab for patients of mixed gender and age. The main mission is to deliver a comfortable and safe environment with personal care delivered round the clock.  Local experts successfully utilize different therapeutic methods including research-validated treatment with a blend of advanced technologies and innovative approaches.
Address: 1450 E, Pioneer Rd, Draper, UT 84020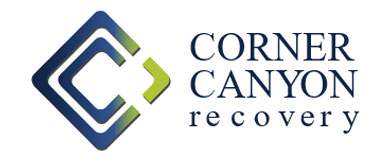 More Information on CornerCanyonRecovery.com
All programs are delivered to treat alcohol and drug dependency along with co-occurring symptoms including depression, anxiety, and others. The main concept is based on the approach of using a Gut-Brain connection that makes it possible to restore normal serotonin levels. As a result, patients will have all major organism functions corrected. The rehab center offers high-quality facilities for residential treatment where clients can uptake family healing, clinical and brain technology programs, inpatient drug and alcohol rehab, etc.
Pros:
Mixed-gender treatment plans;
Brain technology treatment;
Family healing programs.
Payment options:
Cash, insurance, bank wire, personal and cashier checks, etc.
27. New Haven
New Haven is not just a typical alcohol and drug rehab center. It offers high-quality residential treatment for girls. What's more, it is a boarding school for teenage females letting residents train the same life skills they want their future daughters to have. A variety of therapies and treatment programs help girls to heal the side effects of substance abuse and overcome related traumas. The focus is made on the family environment to make every patient feel at home.
Address: 2172 E 7200 S, Spanish Fork, UT 84660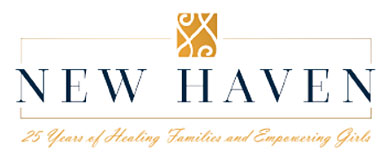 More Information on NewHavenRTC.com
The main idea is to help patients struggle with the main symptoms and side effects of chemical dependency. Local experts develop advanced methodologies to heal anxiety, traumatic stress, depression, eating disorders, emotional issues, mental health problems, substance abuse, and more. They offer relationship-based treatment, transitioning home, individual treatment, and other treatment plans. Patients will appreciate great living facilities within Saratoga Springs and Spanish Fork Campuses along with a healing animal experience.
Pros:
Personalized treatment services for teenage girls.
Several campuses are available for patients.
A wide range of therapies and treatment plans.
Additional benefits:
A comprehensive school portal and blog.
28. Willow Tree Recovery
Willow Tree Recovery is a team of certified and licensed medical experts with more than 100 years of combined rehab practice. The clinical team consists of experienced doctors, therapists, counselors, psychiatrists, and other specialists who work as a team to develop efficient treatment programs to heal substance abuse. With seasoned Clinical and Medical Directors in charge, the local staff delivers different treatment options and programs to ensure successful and long-lasting results.
Address: 145 1300 W, Pleasant Grove, UT 84062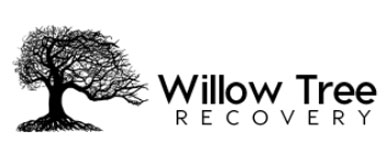 More Information on WillowTreeRecovery.com
The rehab center has successfully achieved accreditation by the Joint Commission to have its high-quality services approved by one of the most prestigious healthcare organizations. Patients will appreciate comfortable accommodation in premier facilities located in Central Utah near the Wasatch Mountains. They are designed to ensure a safe and secure mix-gender environment.
Pros:
Gender-specific treatment options.
Comfortable location in Central Utah.
More than 100 years of combined experience.
Licenses and accreditations:
Approved by the Joint Commission non-profitable healthcare provider.
29. The Heritage Community
The Heritage Community is different from other typical rehab centers. It introduces a community with a network of specialized continuum of care academies to serve different purposes and help people restore from substance abuse, mental disorders, and other health problems and dependency side effects. Here we have an example of an expert team that specializes in delivering residential, outpatient, and therapeutic treatment to teens and adolescents.
Address: 5600 Heritage School Dr, Provo, UT 84604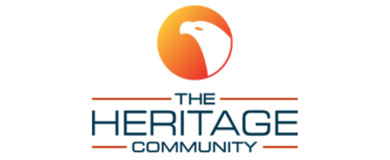 More Information on HeritageRTC.org
Residents are treated not as patients but as students. They will appreciate individual care and attention, home-like facilities, and different settings with a variety of activities to get involved in, evidence-based treatment programs, and other great features that will help them to overcome different health and mental disorders resulted in drug and alcohol addiction.
Our students thrive in our small, home-like setting, receiving intensive, individual attention and participating in specialized, evidence-based programs and activities that help them overcome their personal difficulties.
Pros:
Gender-specific programs;
Outdoor activities and horsemanship;
Performing art and academics.
Licenses and accreditations:
NATSAP, CHA, the Joint Commission, AdvancED, OBH Friend, etc.
30. Mountain Peak Recovery
Mountain Peak Recovery develops effective inpatient rehab to help people struggle with all kinds of addiction. All treatment programs meet the highest industry standards. They include not only treatment but also exercising and life skills practicing to ensure the most favorable outcome and early recovery. Patents may count on advanced therapeutic approaches designed for clients despite the background of dependency level.
Address: 14048 South Highway 89, Spanish Fork, UT 84660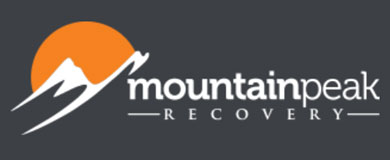 More Information on MountainPeakRecovery.com
The main mission is to introduce the culture of sobriety to patients. A team of certified experts has enough experience to provide programs that treat alcoholism, dual diagnosis, mental disorders, and other issues. The range of medical services includes efficient 12-step programs drug rehab, prescription drug care, codependency treatment, cognitive and dialectic behavior therapies.
Pros:
Two separate locations for inpatient and outpatient treatment.
Settings located in the mountains.
Home-like atmosphere.
Licenses and accreditations:
Approved by the Joint Commission.
31. The Haven
The Haven boasts one of the longest-running residential programs for addicts and alcoholics not only in Utah but also across the country. The rehab center has been operating since 1968. It means more than 50 years of rehab experience and medical services delivered to patients aged 18 and older. The center gained success and recognition thanks to efficient evidence-based programs and rehab models that make it possible for clients to recover from different types of dependency. Residents are welcome to the substance use disorder facilities to heal trauma-related issues, train life skills, reunite families, help with employment, restore mental health, etc.
Address: 974 E S Temple, Salt Lake City, UT 84102
More Information on HavenHelps.com
All treatment services are divided into three major groups. They include residential inpatient and outpatient treatment in addition to sober living.  The team of compassionate and dedicated experts includes Master-level therapists, psychologists, experts in substance use disorder counseling, peer support specialists, and other certified healthcare providers.
Pros:
DBT and MART therapies;
Clear admission requirements and guides;
More than 50 years of operation.
Licenses and accreditations:
Two Best of State awards and approval by the Joint Commission.
32. Balance House
Balance House is one of a few rehab centers in Utah to offer cutting-edge treatment methodologies and proven results. Medical services to heal addiction and alcoholism are designed to help teens and adolescents struggle with side effects and co-occurring symptoms. Apart from general admission, local experts teach residents to self-grow and show self-respect. Such an approach appeared to be efficient even in the case of the most treatment-resistant patients.
Address: 5170 Highland Dr, Holladay, UT 84117, United States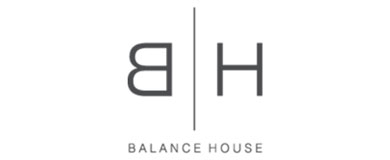 More Information on BalanceHouse.com
The range of services consists of various levels of care. They include primary and extended treatment, continuing care, transitional and independent living. The lasting recovery consists of several fundamental phases. It starts with inpatient treatment that may take from 75 to 90 days with 2-3 weekly therapies. All programs are managed by the founder and Medical Director Dr. Robert Simpson M.D. to ensure maximum efficiency when treating teens' substance abuse.
Pros:
Experienced medical specialists;
Multi-level lasting inpatient programs;
Proven results of success.
Additional benefits:
A detailed video tour around facilities.
33. Legacy Outdoor Adventures
Legacy Outdoor Adventures offers two separate facilities for men and women located in Utah. Both of them were created to help patients struggle with substance abuse and alcoholism as well as addiction side effects and co-occurring symptoms. The main programs involve residential treatment (RTC), outdoor behavioral Healthcare (OBH), and some other therapies and methodologies to ensure early recovery. The organization is officially licensed by the state authorities and non-profit healthcare institutes to develop and provide addiction treatment programs for males and females.
Address: 1764 Aspen Lane, Loa, UT 84747
More Information on LegacyOutdoorAdventures.com
The main benefit is the blend of outdoor activities and efficient treatment approaches. They inspire patients on personal growth and self-discovery revealing inner energy sources to cope with the disease under the thorough control of medical specialists.
Pros:
Focus on outdoor activities;
Efficient inpatient programs;
State-licensed treatment services.
Licenses and accreditations:
NATSAP, OBH Council, AEE member, LOA FUND, the Joint Commission, and more.
34. Utah Addiction Medicine
The history of Utah Addiction Medicine started many years ago. It appeared to be a brainchild of a group of medical experts who developed high-quality treatment programs with compassion and an individual approach. They believe that every person with the disease of addiction has a chance to receive premier treatment and early recovery. They have organized a premier inpatient and outpatient setting to provide an array of medical services that include MAT, in-house and outpatient detox, coordinated aftercare, and some others.
Address: 4659 Highland Dr, Salt Lake City, UT 84117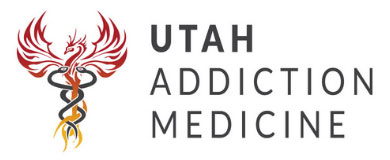 More Information on UtahAddictionMed.com
The path to recovery at the Utah Addiction Medicine rehab center starts with thorough evaluation of dependency levels and symptoms. This stage makes it possible for doctors to decide on the most appropriate treatment program to help patients recover from substance abuse disorder. The rehab involves co-occurring symptoms healing, evidence-based practices, outpatient detoxification, etc.
Pros:
Decades of combined experience;
Founded by compassionate medical specialists;
Outpatient detox programs.
Additional benefits:
Online appointments and patients' portal with a comprehensive Help Center.
35. MATR Behavioral Health
MATR Behavioral Health center claims to offer a different approach to healing addiction. The rehab facility boasts years of practicing in the niche of substance abuse rehabilitation and addiction with the main approach to treat not only side effects but also reasons for the dependency. Patients can benefit from some of the most trusted and proven treatment programs along with neuro-linguistic programming, CBT, hypnotherapy principles, human transformation theory, and other innovative and effective concepts.
Address: 265 State St, Mt Pleasant, UT 84647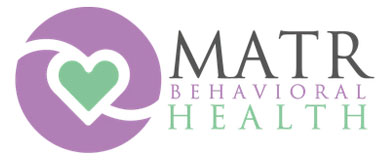 More Information on MATRBehavioralHealth.com
The main focus is made on teaching patients to understand themselves as well as realize dysfunctions with the consequences. Different approaches make it possible to get rid of self-limiting belief triggers that are often the reason for co-occurring symptoms and relapses. JRI certified facilities offer comprehensive CBT, MRT, detox, trauma therapies, inpatient and outpatient treatment, anger management, relapse prevention, and other crucial programs to cope with addiction at any level.
Pros:
JRI certified rehab facilities;
Three different locations across the state;
A growing social community.
Additional benefits:
The rehab center has a compatible mobile app to access services and start admission on the go.
36. Meridian Mentoring
With so many rehab centers in Utah, a few successfully utilize faith-based addiction treatment programs, which have proved to be efficient over the years helping thousands of people to get back to normal life. Meridian Mentoring is the kind of rehab center with Christian-based healing concepts. It is a state-licensed residential treatment center with a team of experts who utilize different mentoring and therapeutic approaches when treating substance abuse and alcoholism at different levels.
Address: 635 S Main St, Orangeville, UT 84537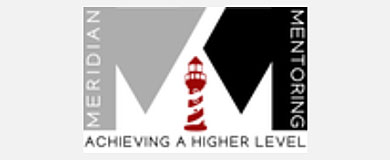 More Information on MeridianMentoring.com
A certified medical staff consists of experienced specialists who develop effective therapies that help patients to struggle with addiction to video games, drugs, alcohol, social media, and the Internet. Additional programs help to recover from eating and mood disorders, depression and anxiety, sexual assault, PTSD, abandonment issues, and other problems that usually result in individuals indulged in alcohol and drugs.
Pros:
Internet and Social Network addiction treatment.
Effective faith-based treatment.
An array of therapies for different issues.
Insurance plans accepted:
Aetna, Cigna, Humana, Providence Health Plan, United Healthcare, and more.
37. House of Hope
House of Hope is a non-profit volunteer organization that offers rehab services to drug addicts and alcoholics despite the background and social position. Patients will benefit from effective free services that generally include PHP and day treatment, residential treatment, and IOP with a focus on adult women. The rehab center boasts seven separate facilities. Four of them are located in the downtown of Salt Lake City. Three other facilities are situated in Provo.
Address: 857 E 200 S, Salt Lake City, UT 84102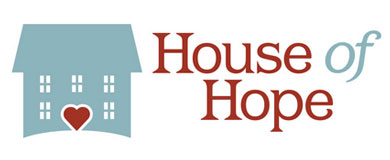 More Information on HouseofHopeUt.org
The main aim of local specialists is to ensure an early recovery and proper substance use disorders treatment. They help women to reveal inner strength and cope with the disease. Different therapies make it possible to reunite with families and strengthen relations. All services are delivered to empower women and train their life skills.
Pros:
Non-profit rehab centers;
7 facilities in Salt Lake City and Provo;
Free treatment services.
Additional options:
Donation and volunteering opportunities.
38. Sunrise Residential Treatment Center
Sunrise Residential Treatment Center offers high-quality addiction recovery for teenaged girls. The range of programs varies to ensure not only fast rehab but also the ability to socialize and interact with other people. When the treatment program is over, your daughter will be able to manage her temper and emotions, excel in school thanks to proper mentoring, and manage her day-to-day life activities.
Address: 65 N 1150 W, Hurricane, UT 84737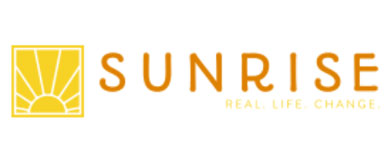 More Information on SunriseRTC.com
The main selection of medical services involves recreational, dialectic behavior, equine and systems therapies along with smart recovery and shame resilience. What's more, the rehab center offers accredited education to excel in such fields as math, English, fine arts, healthy lifestyle, and many other crucial subjects.
Pros:
Rehab programs for teenage girls;
Accredited education;
Life skills training and events.
Licenses and accreditations:
Cognia, NATSAP, the Joint Commission, and others.
39. Better Help Addiction Care
Better Help Addiction Care is the rehab center that delivers personalized and customized 90-day treatment programs to heal substance abuse. These methods have proved to be the most efficient when it comes to struggling with dependency at any level. 90-day lasting recovery comes with better results if compared to short-term rehab. This is why experts from Better Help Addiction Care successfully utilize them to help patients recover from addiction side effects.
Address: 32 200 S #144, Salt Lake City, UT 84101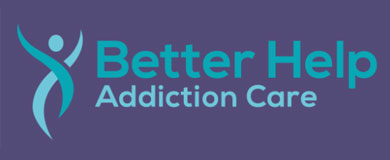 More Information on BetterHelpAddictionCare.com
Patients will have two major paths to recovery. The first one involves residential inpatient treatment, which means clients will have to spend most of the time inside the comfortable and safe facility. The second path is represented by IOP programs and partial hospitalization depending on patients' needs. With long-term attention and intensive therapies, clients will quickly reach sobriety.
Pros:
Effective 90-day rehab;
Inpatient and outpatient facilities;
Early recovery guarantees.
Facilities:
5 premier rehab facilities located in Provo, Moab, St. George, Ogden, and Logan, Utah.
40. Davis Behavioral Health
Davis Behavioral Health is a multi-purpose and full-cycle treatment center with effective programs developed for adults, kids, adolescents, and families looking for a fast recovery from chemical dependency and mental health disorders. A local team consists of experienced healthcare providers and medical specialists who ensure proper recovery management, continuing care, and intensive therapies for all groups of patients despite age or gender.
Address: 934 S Main St, Layton, UT 84041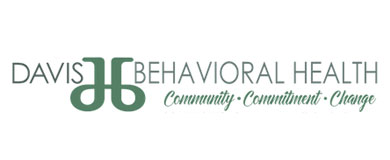 More Information on DBHUtah.org
The range of treatment options includes proper case management to help patients choose the right direction to move on, clubhouse programming to make it possible for communities to find fast and cost-effective mental illness treatment solutions, MAT and crisis support, outpatient and residential mental health treatment, relapse and addiction prevention, etc.
Pros:
Treatment for all patient groups;
Evidence-based practices;
Programs for kids, adolescents, and families.
Additional benefits:
Round-the-clock crisis hotline and self-support.
The Situation With Drug Addiction
Drug addiction and alcoholism are terrifying diseases that affect each aspect of people's lives. Every year, hundreds of people in Utah die because of overdose and side effects resulting in chemical dependency. The situation becomes even worse with more and more teens and adolescents indulged in substance use. It leads to mental health disorders, behavioral, and physical problems that prevent people from living normal lives.
The situation with illicit and other types of drug usage looks even more threatening. For example, only in 2018, 437 deaths in Utah from overdose involved opioids. The worsening situation can be observed with prescribed drugs, benzols, marijuana, and some other substance types.
Major Side Effects of Chemical Dependency
It is not quite hard to identify substance abuse or alcoholism. Like any other disease, they have specific symptoms and side effects that resulted in a variety of health disorders. The main problem with drugs and alcohol is their ability to negatively affect not only people's physical but also mental state.
Generally, experts highlight three major groups of side effects depending on the health area they affect:
A Physical Effect – the group consists of common side effects that damage patients' organisms in general as well as some of its organs in particular. In other words, addicts and alcoholics start feeling physically worse because of the weekend immune system. It usually results in liver damages, severe and chronic pains, blood and other infection types, fast weight loss or an eating disorder, worsening eyesight and memory, and more.
A Mental Effect – drugs have a negative effect on our brain and nervous system. Different substances increase the level of serotonin in peoples' brains, sending false signals and making them feel pleased all the time without any reason. Addicts get used to that permanent feeling and want it to last for as long as possible. As a result, addiction occurs. Major mental side effects may include anxiety, depression, bipolar disorder as well as some other variations of mental illnesses, low self-esteem, and more.
A Social and Behavioral Effect – a combination of all side effects harms every aspect of our lives. We start losing temper being unable to get on well with friends, family, or colleagues. Addicts fail to improve their life skills and keep jobs. Impulsiveness and the inability to socialize are the most common behavioral side effects.
A combination of different treatment programs will help to restore physical and mental health as well as life skills, behavioral and social abilities. Trusted rehab centers offer full-scale rehabilitation to cover each and every issue and heal all substance abuse side effects within a single recovery plan.
Defining Addiction Treatment Challenges
Substance abuse rehab is a complex system of actions, therapies, and other medical processes brought together in a single sober ecosystem individually designed and delivered to the patient. Some medical centers offer traditional treatment programs while others show up with a combination of plans and methodologies. Some doctors rely on proven tactics while others tend to utilize more advanced and innovative techniques.
You need to clearly understand, which approach will meet your particular requirements and how it will eventually help. To do so, patients need to clarify several baseline treatment models adopted by modern rehab centers. They include:
Counseling treatment – a bit broader term that includes not only counseling, individual and group therapies, but also faith-based recovery, sports activities, art therapies, animal experience, yoga, acupuncture, massages, and other innovative methods that help patients get away from the addiction environment and get back to the pre-addiction level.
Medication guided treatment – a traditional rehab with monitored detox, medication guided rehab, therapies, and continuing aftercare. As a rule, the treatment program comes as a full-cycle plan with all phases already included.
Any of the above-mentioned options should never be considered as a stand-alone method. To make the most of available treatment options, it is better to combine various approaches and concepts. For this reason, the first step usually involves evaluation. Experiment medical supervisors and doctors decide on the most appropriate treatment type taking into account specific patients' needs, state, and other factors.
How Rehab Centers Can Help
Chemical dependency leads to ruined relations, lost earnings, and career opportunities. To take this challenge, people will need professional medical assistance in the face of efficient treatment programs delivered by certified and accredited rehab centers. They help not only to recover from substance abuse but also train new life skills and benefit from continuing aftercare.
All you need is to find a matching treatment option featuring high-quality facilities, licensed medical staff, affordable costs, and other factors we are going to discuss a bit further. The one thing you should always keep in mind is that addiction is a disease no matter how light or severe it may be. Some may think they can give up any time. However, the longer you indulge in alcohol and substance abuse, the harder it will be to get back to normal life. Fortunately, experienced healthcare providers and rehab specialists know what to do.
Trusted healthcare organizations and medical centers offer full-cycle rehab that may include both short and long-term recoveries with full or partial hospitalization and lots of activities to get involved and train life skills.
Types of Treatment Programs
To choose a proper method, it is vital to identify the main side effects and health problems. Different treatment programs apply to different levels of dependency. They may come as a combination of several approaches or a single plan with a focus on a particular disease. No matter what you choose, you need to consider the list of common addiction treatment types just to be aware:
Evaluation – the admission usually starts with consultations and evaluation to determine diagnosis and symptoms to treat. As a rule, the process is handled by the leading or executive doctor to apply the most efficient recovery plan. In some cases, individual programs are developed to meet clients' needs.
Multi-level detox – a process to remove chemical substances from the organism and ensure stable recovery afterward. As a rule, detoxification is supervised by healthcare providers to ensure maximum efficiency. Detox types depend on the substance. IT can be either drug or alcohol detox as well.
Residential treatment – also known as an inpatient, residential treatment means that a patient must stay in the facility and follow the entire treatment course. It usually lasts from 30 to 90 days depending on the addiction level and side effects' severity. It may include medication-guided treatment, therapies, detox, aftercare, etc.
IOP – the abbreviation stands for intensive outpatient treatment. It generally combines professional counseling, individual and group sessions, MAT, CBT, life skill training, family reunion, and more. A patient should not stay in the facility all the time. Clients generally visit 1-on-1 or group therapies several times a week in a separate setting.
As a rule, trusted and well-established rehab centers offer several types of addiction treatment. This fact ensures flexibility for patients without the need to switch between healthcare providers. Clients may benefit from a full-scale approach with all needed rehab tactics and methodologies to help them recover as early as possible.
Factors to Consider When Choosing a Rehab
Now, when you know what to heal and what types of treatment to look for in the rehab center, let's consider several crucial factors before choosing a facility:
Reputation – you should look at not only how long the center operates but also at available licenses, certifications, and accreditations. A rehab center must be approved by leading non-profitable organizations such as the Joint Commission and state authorities.
Treatment models – check the list of all medical services delivered. They should include the one that meets your needs. Otherwise, there is no sense in applying. Generally, the list of therapies and actions is presented on the website. Look it through.
Medical staff – make sure the medical team is licensed and certified, as you are going to entrust them to your future life and health.
Location – make sure it will not take you long to get to the facility, as you may need to visit it several times a week in case of partial hospitalization or IOP. If you plan to uptake residential treatment, the center must be easy to reach for friends and relatives as well.