Rehab centers appear to be the last resort for people with chemical dependency who are left alone with no place to live and work, with their families ruined and no one around to help. It is not just the patient who suffers from dependency side effects but also his or her family waiting for their loved one to return home.
Substance abuse is a horrible disease that affects every aspect of people's lives. It ruins not only the body but also the mind and soul. For this reason, addiction treatment must rely not upon only medication and conventional therapies but also some more holistic methodologies that help to recover behavioral and mental health.
Following the drug rehab program makes it possible to complete the detoxification recovery process in a friendly, caring, and safe environment. In or list, you will find 40 rehab centers with a variety of recovery plans for teens, adolescents, and adults.
1. The Recovery Village At Palmer Lake – A 110-Bed Rehab Facility
Located in Palmer Lake, Colorado, the Recovery Village is the leading healthcare and addiction service provider that serves adult individuals struggling with substance abuse, alcoholism, co-occurring symptoms, and other dependency side effects. The facility has 110 beds where patients may count in a serene and safe atmosphere along with time-tested treatment programs that include inpatient rehab and IOP, medical detox, PHP, family programming, aftercare planning, telehealth therapies, and other medical services.
Address: 443 S, CO-105, Palmer Lake, CO 80133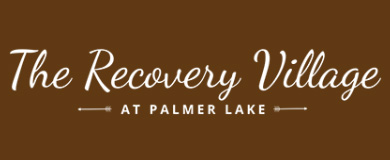 More Information on PalmerLakeRecovery.com
Comfort is the main priority of the medical team. The center has obtained membership in the National Association of Addiction Treatment Providers, which ensures effective healing plans followed by early and long-lasting recovery. What's more, the facility is a part of a bigger healthcare network also known as the Advanced Recovery System with representations in other states. The network was founded in 2012. It introduces a well-trained staff that managed to help hundreds of addicts including women, men, and adolescents.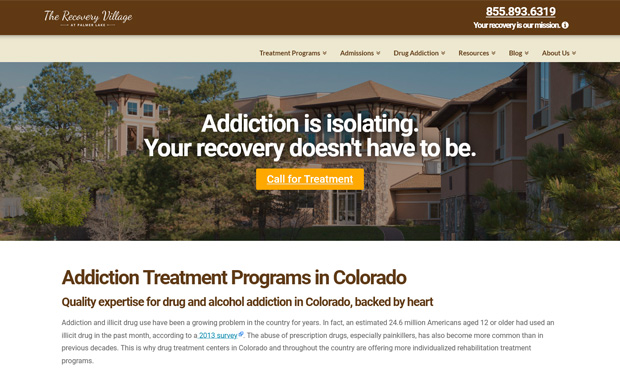 As a full-service setting, it specializes in treating different types of addiction. They include alcohol, cocaine, heroin, opiates, Xanax, marijuana, and other forms of dependency. Besides, patients will be able to take part in 1-on-1 therapies and group sessions. Huge attention is paid to evidence-based modalities and addiction education to prevent relapse and ensure safe transitioning to home. Unique residential programs and rehab plans guarantee great results after graduating. What's more, aftercare planning will keep former patients away from the risk of relapse.
Pros:
A part of the ARS network;
A 110-bed facility for adults and adolescents;
Approved by NAATP and the Joint Commission.
Insurance plans accepted:
Cigna, Healthcare Solutions, Humana, First Choice, Consolium, Rocky Mountain Health, and more.
2. Choice House – 90-Residential Treatment
At Choice House, addicted men will have three different ways to achieve sobriety and long-lasting recovery. They include professional primary treatment with medically guided detox and other therapies as a part of the local residential program. The second option involves a transitional program to ensure safe returning home. The last option is available in the form of intensive outpatient treatment. No matter which path you choose, medical experts at Choice House guarantee professional assistance and the most effective healing modalities at your disposal.
Address: 6901 Lookout Rd, Boulder, CO 80301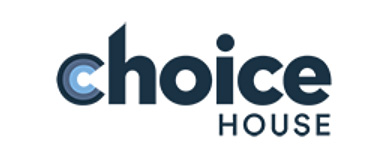 More Information on ChoiceHouseColorado.com
The facility is located in Boulder, Colorado. As stated earlier, local experts serve men who struggle with different forms and side effects of substance abuse. They may include co-occurring and mental disorders, behavioral issues, and other problems. Nestled near the Rocky Mountains, the center offers an array of outdoor activities and therapies to keep all patients engaged. As for the medical services, they offer alumni support, IOP, transitional living, and the 90-day residential plan as the most efficient and primary treatment.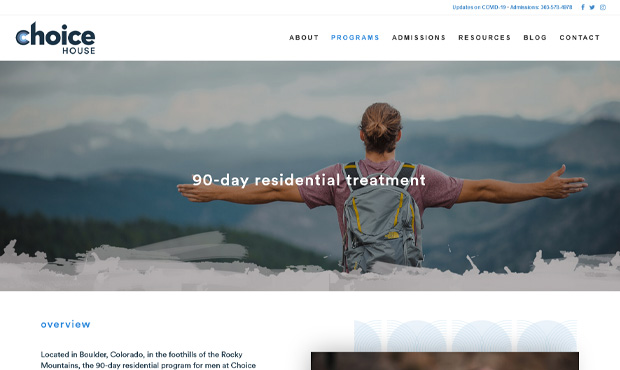 Inpatient treatment involves different healing modalities that include both time-tested and alternative approaches. Besides, all men will receive long-lasting support throughout the entire treatment course. All services are delivered by trauma-certified addiction specialists, who create a healthy environment to make the healing process as effective as possible.
Pros:
Located near the Rocky Mountains;
A 90-day residential program;
Different outdoor activities.
Licenses and accreditations:
Accredited by NAATP and the Joint Commission.
3. New Beginnings Recovery Center – 70% Success Rate
Founded and guided by the president Mary Brewer, New Beginnings Recovery Center is the leading addiction treatment facility in Colorado. It boasts a 70% success rate, which is the highest among all other rehab centers across the state. It means that 7 out of 10 patients get a chance to get back to normal life without indulging in alcohol and drugs. It is the best destination for those who want to build a powerful background on the way to sobriety. The rehab center acts as a non-profit organization. Besides, it accepts all major insurance carriers to let clients cover up to 100% of their treatment costs.
Address: 191 E Orchard Rd Ste B, Littleton, CO 80121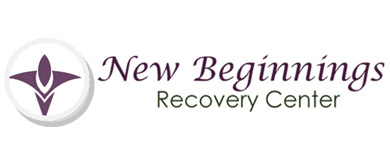 More Information on NewBeginningsRecoveryDenver.com
Local experts offer several types of treatment. First of all, patients can follow a full-scale residential program that usually lasts for 45 days. After completion, patients will benefit from expanded medical options with therapies, counseling, aftercare, and other services involved. Other plans are designed in the form of IOP plans and tools to treat the body and soul, different mental and behavioral disorders, etc.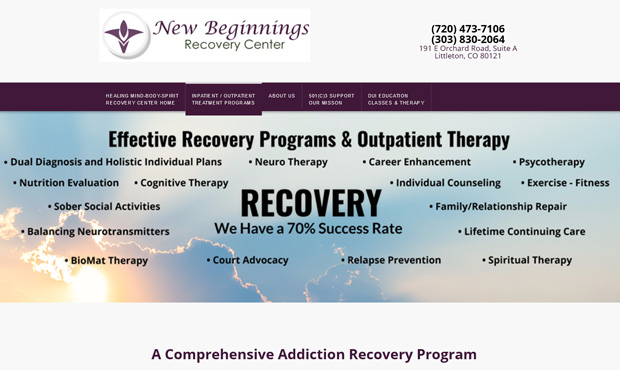 All programs and therapies utilized by experts at New Beginnings Recovery Center are mainly evidence-based. What's more, guided Vivitrol treatment is also available as a part of the medication-assisted program. The facility is registered as a non-commercial organization, which means affordable treatment and reasonable costs.
Pros:
A non-profitable organization;
70% success rate;
All major insurance plans are accepted.
Licenses and accreditations:
Quality assured by the Joint Commission.
4. Sandstone Care
Sandstone Care is a modern rehab facility located in Denver, Colorado. It serves different patient groups to deliver age-specific treatment solutions to adolescents and young adults who require assistance while fighting back the disease. The center has several separate facilities to offer continuum care as well as outpatient services including sober living, afterschool recovery plans, and other medical services delivered out of the box.
Address: 7555 E Hampden Ave #103, Denver, CO 80231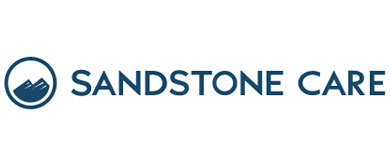 More Information on SandstoneCare.com
A selection of programs involves extended inpatient care, partial hospitalization and day treatment, IOP, parent support, medication-assisted treatment, and other treatment modalities approved by the Joint Commission and other leading healthcare organizations. Besides, the center follows the latest trends and currently offers telehealth and remote therapies to keep patients safe during pandemics. Medical detoxification is available not only for teens and adolescents but also for adults. Additional benefits include a convenient location not far from northern Colorado Springs.
Pros:
Treatment programs for teens and young adults;
Convenient location in Denver, Colorado;
Telehealth is now available.
Licenses and accreditations:
Approved by the Joint Commission, 4.9-star customer rating.
5. Peaks Recovery Centers
Located in Colorado Springs, CO, Peaks Recovery Centers is a local-based network with inpatient and IOP facilities founded by Chris Burns. He has enormous experience of working with addicts, alcoholics, and their families, Chris has enough expertise to cover such practice areas as family counseling and case management. He works as the leading program supervisor and service director along with his team of proven and state-licensed specialists. Patients will have full access to different treatment modalities along with detox and a unique stabilization model.
Address: 2270 La Montana Way, Colorado Springs, CO 80918
More Information on PeaksRecovery.com
A custom-tailored stabilization model consists of two major phases. The first one involves withdrawal stabilization by means of medically guided detox to remove harmful substances from the organism. The second phase introduces craving stabilization tools achieved through addiction education, counseling, therapies, and other treatment activities. Residential treatment is available for both men and women. It includes round-the-clock monitoring and support while staying in a spacious and comfortable inpatient facility.
 Pros:
94% satisfaction rate;
A 12.5-acre campus;
3 residential facilities for men and women.
Licenses and accreditations:
Accredited by the Joint Commission.
6. Stout Street Foundation
Also known as Serenity, Stout Street Foundation is a rehab center that provides addiction services with a focus on residential treatment. It serves adult men and women from Denver, Colorado. Also, it welcomes addiction victims from different state areas. The center was established as a not-for-profit privately-owned organization. It means that it does not rely on federal or governmental funding, which ensures an even more flexible and holistic way to heal chemical dependency.
Address: 7251 E 49th Ave, Commerce City, CO 80022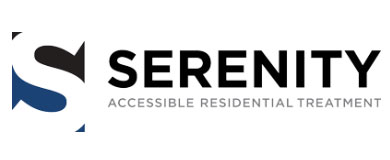 More Information on StoutStreet.org
Stout Street Foundation boasts a well-structured environment where people may count on lodging, specific therapies, and programs. Time-tested treatment modalities, and food.
Our program provides intensive inpatient services to adult men and women who have identified substance abuse as a major life problem. The program begins with a comprehensive psychiatric, emotional, social, family, and spiritual assessment. This is reviewed with each client who will participate with the treatment team in developing an individualized plan of care that addresses their needs and builds on their strengths. When opting for an inpatient plan, the minimum stay suggests at least 14 days that include alcohol and drug rehab to treat Xanax, heroin, cocaine, and other types of addiction treatment delivered to men and women.
Pros:
Gender-specific treatment plans;
A non-profitable organization;
12-step modalities and psychiatric assistance.
Additional benefits:
The rehab center assists in applying for a loan to cover treatment costs.
7. Denver Springs
Denver Springs is an up-to-date rehab center that follows the latest medical trends and offers multiple ways to engage with clients remotely. Local experts have recently introduced tele-visitation and tele-therapies to keep clients safe in the face of COVID-19. As for the medical services, they mainly rely on residential treatment and intensive outpatient care.
Address: 8835 American Way, Englewood, CO 80112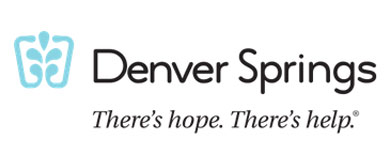 More Information on DenverSprings.com
The path to recovery starts with medication-assisted treatment as well as alcohol and drug detox. Although it does not guarantee full recovery, it helps to ensure a stable state during the withdrawal process. Besides, patients can rely on customized and individually-tailored inpatient and outpatient plans along with individual, group, or family therapies.
Pros:
Tele-visitation and tele-therapies;
Family and group sessions;
Multi-level alcohol and drug rehab.
Licenses and accreditations:
High-quality approved by the Joint Commission.
8. Red Rock Recovery Center
Red Rock Recovery Center has two separate facilities located in Denver, CO to serve patients who want to fight back substance abuse at different levels. Local experts deliver professional assistance to individuals who suffer from different disorders including mental, physical, and behavioral. All program centers ensure compassionate and evidence-based healing modalities along with a wide spectrum of medical services that include basecamp detox and inpatient plans, outpatient care, partial hospitalization, dual diagnosis treatment, and drug or alcohol rehab for men and women.
Address: 8805 W 14th Ave #200, Lakewood, CO 80215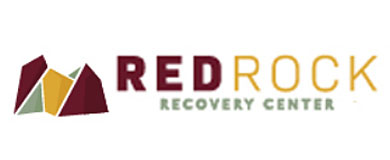 More Information on RedRockRecoveryCenter.com
All healing plans are provided through a community-based approach to keep clients always engaged within a supportive and non-judgment environment. Apart from baseline medical services, patients will have access to different specialty therapies that involve family counseling, relapse prevention, peer accountability, life, and coping skills training, help with employment, and more.
Pros:
Several rehab facilities for men and women;
12-step programs and life skills training;
A state-licensed rehab center.
Insurance plans accepted:
Humana, MultiPlan, Cigna, Aetna, Zelis, Anthem, and more.
9. Peak View Behavioral Health
Peak View Behavioral Health is a behavioral and psychiatric center located in Colorado Springs. It offers an array of medical services to treat side effects and consequences of chemical dependency. The list of services it offers involves residential treatment, alcohol, and drug addiction recovery, training and psychiatric programs for youth, family education, outpatient services, and more.
Address: 7353 Sisters Grove, Colorado Springs, CO 80923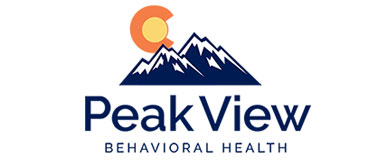 More Information on PeakViewBH.com
Local experts specialize in providing comprehensive mental treatment that includes different approaches and modalities. Addiction specialists will handle individualized treatment plans and medication management, recreational therapies, substance abuse education classes, discharge planning, and some other proven methodologies. Drug and alcohol recovery involves medically supervised detoxification along with dual diagnosis treatment and relapse prevention.
Pros:
Programs for adults and youth;
Medication management and group therapies;
Transitional assistance.
Licenses and accreditations:
Verified by Psychology Today, approved by the Joint Commission.
10. West Pines
Located west of Denver in Wheat Ridge, CO, West Pines is a full-service rehab center with a team of specialists who develop high-class behavioral treatment and other health services for individuals who suffer from drug use, addiction symptoms, or mental disorders. The team consists of qualified and state-licensed clinical and medical specialists with enough expertise to cover different practice areas including social, spiritual, physical, emotional, or well-being issues.
Address: 3400 N Lutheran Pkwy, Wheat Ridge, CO 80033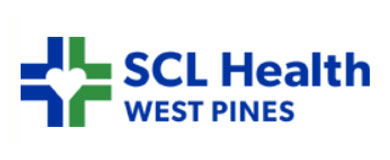 More Information on SCLHealth.org
Patients may select from multiple healing options with a residential program as one of the most effective solutions. It lasts for a minimum of 14 days with a chance to prolong the course if needed. All residential clients will get comprehensive on-site assistance and medical care, individual therapies, CBT, motivational, and psycho-educational classes, discharge planning, case management, aftercare, family counseling, peer support, and more.
Pros:
Conveniently located West of Denver, CO;
12-step groups and specialty therapies;
Occupies the campus of Lutheran Medical Center.
Additional benefits:
Operates in collaboration with different faith-based treatment providers including Good Samaritan Medical Center, Saint Joseph Hospital, etc.
11. Harmony
The story of the Harmony rehab center started back in 1969, which makes it one of the longest-running centers in Colorado. It was initially launched as the facility for men struggling with alcoholism and drug addiction to take part in AA meetings. In 2008, the facility expanded and turned into a fully-featured residential and detox center occupying 43 acres of land also known as the Harmony Ranch. This is how a rehab center got its name.
Address: 1600 Fish Hatchery Rd, Estes Park, CO 80517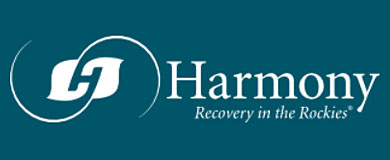 More Information on HarmonyFoundationInc.com
Today, local specialists provide full-scale medical assistance through a range of treatment programs and modalities. Patients may select from primary and intensive residential treatment guided alcohol and rug detoxification, outpatient care, specialty and recovery support groups. The center boasts a high satisfaction rate and real success stories shared by some of the graduates.
Pros:
43-acre campus near the Rocky Mountains;
Established in 1969;
Alumni support and educational resources.
Licenses and accreditations:
Accredited by NAATP, CARF, TPAS, Colorado Nonprofit Association, and more.
12. AspenRidge Recovery
AspenRidge Recovery has a facility in Lakewood located just several minutes from center Denver, CO. It makes it possible for patients to get here either by public transport or by car, which makes the facility location very convenient for clients. The rehab center provides a range of medical services that refer to different levels of care including residential treatment, continuum support, transitioning houses, and other treatment solutions for everyone struggling with substance abuse and alcoholism.
Address: 900 S Kipling Pkwy, Lakewood, CO 80226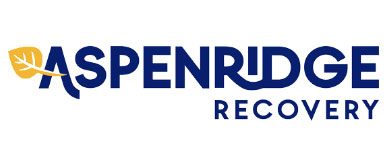 More Information on AspenRidgeRecoveryCenters.com
With every treatment program, patients get access to various types of medical assistance. They involve trauma therapies, psychiatric assistance, stabilization models for individuals and families, recovery housing, and other options. As for the treatment programs, local experts offer day treatment and partial hospitalization, IOP, recovery residence, and many other modalities to ensure early and long-lasting recovery inside and outside the facility when getting back home.
Pros:
Convenient location in Lakewood;
Depression and anxiety disorder treatment;
Trauma therapies and specialty programs.
Licenses and accreditations:
Approved by the Joint Commission, NAATP, CADCA Youth Leadership, LGBT Friendly.
13. The Raleigh House
The Raleigh House was founded by Eric Lapp in 2008 and eventually grew into the state-leading rehab facility in Colorado. Mr. Lapp is well-aware of all challenges and problems of substance abuse as he used to be an addict himself. While struggling with chemical dependency, Eric managed to recover only after the 14th effort. He decided to combine all his real-life experience and open his facility to provide direct and effective medical assistance to everyone struggling with dependency.
Address: 6870 W 52nd Ave #103, Arvada, CO 80002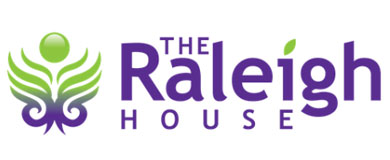 More Information on TheRaleighHouse.com
Today, Eric is in charge of a state-licensed professional team of addiction specialists. They develop personalized treatment solutions for adults. Clients will benefit from time-tested and proven modalities that include detox, inpatient treatment, outpatient mental therapies, IOP, dual-diagnosis and executive treatment, etc. The rehab center offers high-quality facilities with cozy and modern rooms, recreational areas, chef-prepared meals, and other high-quality amenities.
Pros:
Established in 2008;
Approved by the Joint Commission;
Opioid, heroin, cocaine, alcohol, and other substances treatment.
Insurance plans accepted:
Aetna, Blue Cross/Blue Shield, Cigna, Humana, MultiPlan, United Healthcare, and more.
14. NorthStar Transitions
NorthStar Transitions welcomes adult men seeking professional addiction treatment in the Lodge, which is a privately-owned luxurious, and gated rehab facility located not far from Denver, Colorado. It will take clients about an hour to drive to the center and benefit from a range of treatment programs and modalities served to patients aged 18 and over by certified and experienced medical specialists. A non-smoking location occupies 53 acres of scenic landscapes, while the 6,500-square feet facility provides a set of premium amenities with a perfect environment for fats rehab.
Address: 3004 Arapahoe Ave, Boulder, CO 80303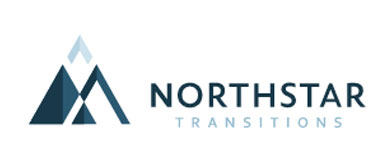 More Information on NorthStarTransitions.com
The range of treatment services involves dual-diagnosis treatment, residential programs for men and women, IOP, day treatment, sober living, military treatment, modalities for young adults, and other age and gender-specific patient groups. Along with professional addiction treatment, clients will benefit from scenic mountain views, spacious areas, a high-end kitchen with gourmet cuisine, a fire pit, an open patio, and other great amenities that ensure effective treatment.
Pros:
Breathtaking mountain views;
1-hour drive from Denver, CO;
Approved by the Joint Commission, NAATP, and other healthcare organizations.
Insurance plans accepted:
Anthem Blue Cross/Blue Shield.
15. ARTS
ARTS is the rehab center with one of the most effective and proven residential treatment programs also known as Peer I. For more than four decades, the program has been helping adult men to fight back substance abuse and alcoholism. Besides, it works with addicted males who were referred from the system of criminal justice. Over the years, the center has been gaining a reputation as one of the most trusted and sustainable facilities not only in Colorado but also across the United States.
Address: 3738 W Princeton Cir, Denver, CO 80236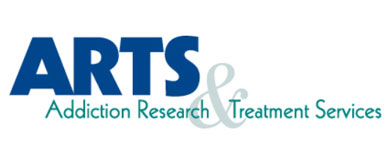 More Information on ARTSTreatment.com
Located in the campus under the Fort Logan name, a Denver-based center offers programs to treat not only dependency and alcoholism but also criminal behavior, co-occurring physical and mental disorders, behavioral issues, and other addiction symptoms. Fort Logan is an 80-bed setting where patients will benefit from long-term treatment modalities that consist of several stages including assessment and treatment planning taking about 30 days, baseline treatment that lasts for 4-6 months, and the final phase that involves transitional housing with life skills training, money management, and employment assistance.
Pros:
More than 40 years of rehab practice;
A high-end 80-bed residential facility;
Continuum care and recreational services.
Additional benefits:
Career opportunities and employment assistance after graduating.
16. CeDAR
CeDAR is a great destination for those who look for a safe environment to cope with alcoholism and drug use. The rehab center offers an effective and well-structured residential program that consists of effective stabilization and healing tools used by a team of multi-disciplinary specialists. They form a pool of trained nurses, certified physicians, experienced psychologists and psychiatrists, family counselors, therapists, and other addiction treatment experts.
Address: 1693 N Quentin St, Aurora, CO 80045
More Information on CeDARColorado.org
Patients will appreciate an evidence-based approach as well as a selection of programs. They consist of 1-on-1 and group therapies, regular medical appointments, comprehensive addiction education with detailed guidelines and presentations, family workshops and programming, etc. All these approaches were designed to help people cope with anxiety, depression, PTSD, bipolar disorders, trauma, insomnia, and many other substance abuse symptoms or side effects.
Pros:
An effective residential treatment;
Professional and certified medical staff;
Approved by SAMHSA, NAATP, the Joint Commission.
Insurance plans accepted:
Cofinity, Cigna, Aetna, Anthem, First Health, Tricare, and more.
17. Mind Springs Health
Mind Springs Health was opened to provide professional medical assistance to women suffering from different types of substance abuse. Located near Grand Junction, CO, it offers residential female recovery facilities with a range of treatment programs to choose from. Apart from holistic treatment methodologies, patients will have access to additional medical services that include transitioning housing, therapies and counseling, employment assistance and support, programs for kids, teens, and parents, etc.
Address: 405 Castle Creek Rd #207, Aspen, CO 81611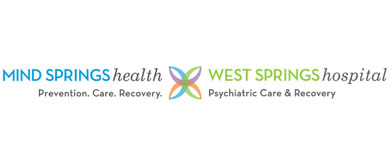 More Information on MindSpringsHealth.org
After opting for the recovery center, each client will be assigned a personal counselor to handle individual therapies during recovery. Patients will have to follow scheduled appointments and procedures on a daily basis. They generally include light therapies, relapse prevention, outdoor exercise, and other options.
Pros:
Addiction treatment for women;
Indoor and outdoor exercise therapies;
A personal counselor for every patient.
Additional benefits:
Telehealth and virtual 3D therapies.
18. Denver Recovery Center
Denver Recovery Center introduces a pool of Colorado-based addiction specialists who work with a focus on evidence-based treatment combined with holistic modalities to treat various types of chemical dependency. Local experts are sure that the only way to fight back the disease is to ensure a full-scale and continuum treatment approach with the use of such options as yoga, guided meditation, hiking, nutrition education, and other methodologies that ensure an early recovery that will last for long.
Address: 295 Interlocken Blvd Suite 400, Broomfield, CO 80021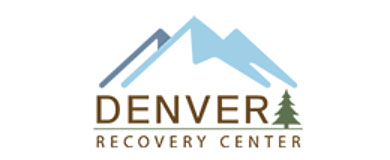 More Information on DenverRecoveryCenter.com
Local experts offer different options including separate addiction rehab programs for men and women, detoxification, residential treatment, partial hospitalization, and outpatient care. All services are provided by professional case managers to ensure great results and program efficiency, therapists to handle individual and group counseling, medical supervisors, nutritionists, and other specialists.
Pros:
Gender-specific addiction programs;
Well-trained medical staff;
Multi-level detox.
Additional services:
Outdoor exercises, guided meditation, and yoga.
19. The Rose House
The Rose House is the rehab facility that claims to be the destination where women get better. In other words, the rehab center operates with a focus on female patients who experience long-lasting drug and alcohol use. Established in 2007, it has been serving clients aged 18 and over for more than 14 years offering trauma-informed treatment and holistic modalities to heal different behavioral, mental health, and biological issues.
Address: 601 Snowpeak Ln, Lafayette, CO 80026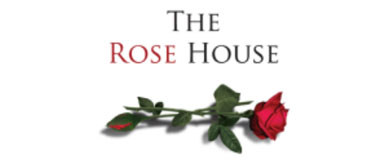 More Information on RoseHouseColorado.com
All programs are designed by experienced addiction specialists to heal various forms of substance abuse. They may include alcoholism, stimulant, marijuana, opiates, and heroin dependency. Besides, local psychiatrists have enough experience and tools to treat bipolar disorders, anxiety, personality disorders, depression, dual-diagnosis, and other side effects.
Pros:
Full-scale addiction treatment for women;
Simple and fast admission;
Accredited by BPW, NAATP, and the Joint Commission.
Insurance plans accepted:
Major PPO insurance plans except for Medicare.
20. Front Range Clinic
Front Range Clinic is a full-spectrum recovery network with more than 20 rehab clinics located across Colorado. Local experts offer an ultimate blend of medication services, counseling, and behavioral therapies to treat a variety of chemical dependency forms as well as their side effects. The four major healing directions involve outpatient care, medication-assisted treatment, behavioral health treatment, and community partnership to assist patients after graduating.
Address: 1120 E Elizabeth St building g suite 2, Fort Collins, CO 80524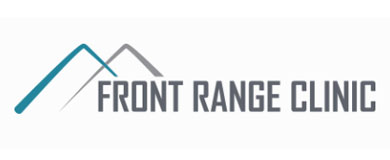 More Information on FrontRangeMD.com
The path to recovery starts with MAT with the use of FDA-approved medication including Suboxone, Vivitrol, and naltrexone. These therapies help to remove acids and chemicals from the organism. Certified psychiatrists and counselors deliver a range of behavioral services that can be accessed either inside the facility or via mobile treatment units available across the state.
Pros:
20 rehab facilities in Colorado;
80% of patients get back to normal life;
Mobile treatment units.
Insurance plans accepted:
United Healthcare, Cigna, Medicare, and Colorado Health First.
21. Mountain Springs Recovery
Mountain Springs Recovery introduces a team of competent and well-trained addiction specialists ready to provide help to you or the one you love. The rehab center follows the concept of evidence-based treatment when every stage of recovery is supported by research results and in-depth analysis. Each expert has a broad qualification to cover different practice areas when struggling with various substance abuse types. Patients will benefit from round-the-clock support and an array of effective medical services delivered 24/7.
Address: 1865 Woodmoor Dr, Monument, CO 80132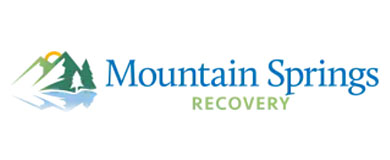 More Information on MountainSpringsRecovery.com
The rehab center boasts a pool of certified and state-approved specialists that consist of professional counselors and therapists, experienced nurses, case managers, doctors, clinicians, physicians, and staff managers who work as a team to ensure a multi-disciplinary approach and personalized treatment program for every client. The range of medical services includes MAT, drug and alcohol detox, 12 step and non-12 step programs, smart recovery, dual diagnosis treatment, and more.
Pros:
30-90 residential rehab;
High-quality facilities;
A growing social community.
Licenses and accreditations:
Approved by the Joint Commission, Best Rehab Facility in Colorado Springs 2019.
22. Health Solutions
Health Solutions is a multi-disciplinary medical network with different facilities located in Colorado. The organization has several medical centers to offer full-scale residential treatment in addition to behavioral health and recovery treatment settings. Apart from addiction and alcoholism treatment, Health Solutions offers local services delivered through the in-house educational center, relaxation amenities, and career horizon services that provide employment assistance.
Address: 41 Montebello Rd, Pueblo, CO 81001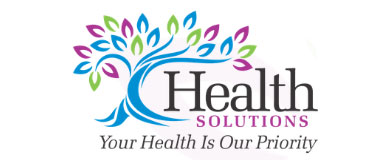 More Information on Health.Solutions
The most effective way to recover is to opt for the local Creston Residential Program. It comes as an intensive inpatient treatment service developed to help patients cope with different side effects and symptoms that may include co-occurring disorders, anxiety, depression, PTSD, and more. The treatment course involves nutritious food, recreational activities, vocational services, therapies, addiction education, fitness, relapse prevention planning, and family activities.
Pros:
Group and 1-on-1 therapies;
Acu-detox;
Management and medication evaluation.
Licenses and accreditations:
Accredited by Colorado Crisis Services.
23. Foundry Treatment Center Steamboat
Foundry Treatment Center Steamboat is a place where addiction treatment services are provided to meet specific clients' needs including mental, spiritual, and physical ones. The main mission of local specialists is not just to treat the cause of substance abuse but also to deliver knowledge and skills that will help to prevent dependency in the future and obtain new life-saving capabilities. After completing the rehab program, patients will benefit from a well-balanced and stable lifestyle.
Address: 1915 Alpine Plaza, Steamboat Springs, CO 80487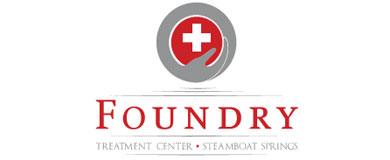 More Information on ForgingNewLives.com
The main philosophy lies behind the idea of delivering trauma-informed care. It means a combination of time-tested and holistic methodologies that include DBT and CBT, motivational interviewing, EMDR, outdoor experiential modalities and exercises, horticulture and aromatherapies, acupuncture, and more.
Pros:
12 step core values;
From 48 hours of an intensive weekly schedule;
Employment opportunities.
Medical services:
Residential treatment, IOP, detox, PHP.
24. Mountain View Recovery
Located in Colorado Springs, CO, Mountain View Recovery offers full-spectrum drug and alcohol rehab to recover from chemical dependency and benefit from a stable and well-balanced lifestyle without addiction. Local experts have developed various effective treatment modalities that ensure life-long sobriety. All you need is to choose the best-matching healing plan from a range of available treatment solutions.
Address: 5475 Mark Dabling Blvd #102, Colorado Springs, CO 80918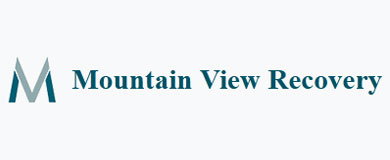 More Information on MountainViewRecoveryco.com
Patients will be able to select from several baseline options. They include partial hospitalization that consists of individual and group therapy sessions but are not limited only to them. Each client will have to complete at least 6 hours of therapies per day not mentioning psychiatric counseling and case management sessions handled on a daily basis. IOP plans offer actually the same functionality as PHP although focused mainly on group sessions and the ability of patients to socialize and engage. The outpatient program offers aftercare and continuum support.
Pros:
Psychiatric care;
Drug screening;
Various treatment modalities.
Additional benefits:
Outdoor activities and events to participate in.
25. Momenta Recovery
Momenta Recovery is the women-only rehab facility that was founded to provide female patients with a place to heal their minds, bodies, and souls. Hundreds of clients got their chance to have a fresh start and reunite with families and the ones they love. Local experts successfully implement trauma-informed and attachment-based treatment modalities making it possible for patients to obtain new life and coping skills or restore lost ones.
Address: 3302 S Grand Ave, Glenwood Springs, CO 81601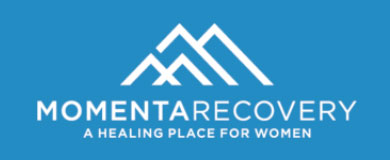 More Information on MomentaRecovery.com
The most effective way to get back to normal life is to complete a residential program that lasts for 90 days and consists of different time-tested and experiential approaches, therapies, and healing methodologies. During the treatment course, local specialists will try to establish a strong connection between a resident and the community. Additional medical services include co-occurring symptoms treatment, mental health therapies, and more.
Pros:
Women's only rehab center;
90-day residential program;
Mental health support.
Licenses and accreditations:
26. San Luis Valley
San Luis Valley is a widely spread behavioral health network with nine different facilities located across Colorado. Patients may choose from rehab centers in Alamosa, Monte Vista, South Fork, Del Norte, Luis Valley, and other cities across the state. The main mission is to deliver a comprehensive set of medical services aimed at relapse prevention, intervention therapies, addiction rehab services, outpatient and mental care, offender and judicial assistance.
Address: 8745 County Rd 9 S, Alamosa, CO 81101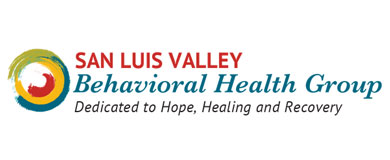 More Information on SLVBHG.org
Core programs are developed with a focus on behavioral health improvement and stabilization. Local specialists handle a variety of programs designed as a part of outpatient treatment, psychiatric assistance, crisis intervention plans, substance abuse rehab, and some other medical services. Besides, local specialists cover some other practice areas that include emergency services, walk-in crisis centers, specialty and care coordination services, etc.
Pros:
9 rehab centers in Colorado;
Therapies for individuals, groups, and couples;
Homeless Outreach Services.
Licenses and accreditations:
Accredited by Colorado Crisis Services.
27. Region Six Alcohol & Drug Center
Region Six Alcohol & Drug Center or RESADA for short was founded in 1977, which makes it one of the oldest substance abuse rehab centers in Colorado. It is located in the southeast of the state and serves patients from more than nine counties including Otero, Bent, Baca, and some others. The main philosophy is to ensure comprehensive treatment through intensive group programs, proper case management, drug screening, and testing, aftercare services, and other options.
Address: 11000 County Road Gg.5, Las Animas, CO 81054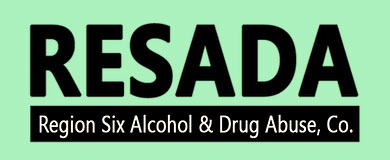 More Information on ResadaTreatment.com
A multi-level recovery program consists of several crucial phases. The first stage involves drug and alcohol evaluation. As a rule, patients are asked to complete written and oral tests describing dependency history, symptoms, and other important issues. Local experts use a breathalyzer to estimate alcohol in the client's blood. Then goes the stage of detoxification, case management, and aftercare. The center provides support to pregnant women and offers DUI education, relapse prevention, urinal screening, and other medical services.
Pros:
Established in 1977;
Serves in more than 9 counties across Colorado;
Multi-stage rehab programs.
Additional services:
Treatment for pregnant women, DUI therapies, and education.
28. Spero Recovery Center
Spero Recovery Center ensures sober living in a safe residential environment where patients get a chance to recover from chemical dependency and alcoholism. Local addiction experts generally specialize in providing high-quality residential treatment. They have developed separate rehab programs for men and women that are supervised and guided by experienced medical staff. It consists of former graduates and volunteers who managed to recover from addiction and know exactly how to overcome major challenges.
Address: 29997 S Buffalo Park Rd, Evergreen, CO 80439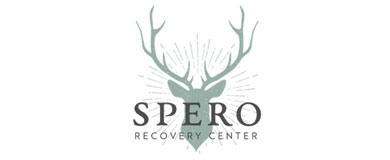 More Information on SperoRecovery.org
Patients may choose the length of the residential plan. However, the minimum stay is 30 days with a chance to prolong the treatment up to 90 days. The program consists of multiple therapies and modalities. They include time-tested and proven 12 step programs and AA meetings, sober living, addiction education, healthy life habits development, and other effective medical services.
Pros:
Gender-specific residential programs;
Sober living homes;
12 step programs and AA meetings.
Additional benefits:
A scholarship fund for military veterans.
29. Pathfinders Recovery Center
Pathfinders Recovery Center is a premier facility where clients may count on comprehensive medical support and substance abuse treatment. The center has two high-end facilities located in Colorado and Arizona. A Colorado-based setting is in Aurora. Local experts help patients to treat co-occurring disorders, alcoholism, and dependency from various chemical substances including cocaine, heroin, prescribed drugs, marijuana, and others.
Address: 12157 W Cedar Dr, Lakewood, CO 80228
More Information on PathfindersAZ.com
The team of local experts has been helping people for more than 25 years. Together, they boast decades of combined experience. They keep up with the latest technologies and most holistic treatment modalities, as addiction changes, transforms, and calls for advanced healing solutions. For this reason, clients at Pathfinders Recovery Center will receive cutting-edge treatment tools to guarantee early and long-lasting recovery.
Pros:
25 years of medical experience;
Rehab centers in Colorado and Arizona;
Advanced treatment modalities.
Levels of Care:
Detox, PHP, residential treatment, IOP, long-term rehab.
30. Jaywalker Lodge
Located in the Rocky Mountains of Colorado, Jaywalker Lodge is a rehab center with a well-structured and rooted rehab program designed to help adult men cope with substance abuse and alcoholism. The treatment here mainly relies on a 12-step program and some other medical services individually designed to meet the needs of every client. Patients will dive deep into addiction education to examine the impact of dependency and drugs. They will attend writing sessions where they can share their own real-life stories and gain support from other members of the rehab community.
Address: 811 Main Ct, Carbondale, CO 81623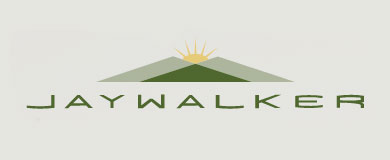 More Information on JaywalkerLodge.com
Also known as the Lodge, the core rehab program is developed to help men to prevent relapse. Some of the patients include individuals who have already graduated from other centers but failed to take the challenge after getting home. Here, they will receive multi-disciplinary healing with substance abuse and mental health programming.
Pros:
Intensive weekly schedules;
Outdoor activities;
12-step program.
Licenses and accreditations:
Accredited by NAATP and the Joint Commission.
31. NorthStar's Lodge Near Denver
NorthStar's Lodge Near Denver offers luxurious residential treatment with premier accommodation and high-quality recovery programs for adult men and women from Denver, CO. Here, they can benefit from individually-designed plans provided within a boutique environment and personalized care delivered round-the-clock. Local experts do not serve more than 15 patients at a time to ensure attention and care to every guest.
Address: 1127 Auraria Pkwy #201l, Denver, CO 80204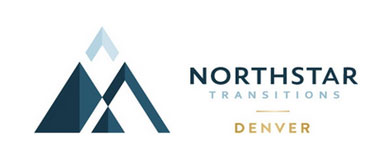 More Information on DenverAddictionTreatment.com
The campus occupies 53 acres of scenic land while the facility itself boasts 6,500 square feet of premier amenities with multiple indoor and outdoor community spaces. During the course, guests will have access to multiple therapies including CBT and DBT, relapse prevention therapies, motivational interviewing, acupuncture, life-skills training, guided meditations, outdoor activities, hiking, and more.
Pros:
Beautiful mountain views;
In-house gym and yoga studio;
Nutrition chef-prepared food.
Insurance plans accepted:
United Healthcare, Cigna, Aetna, Blue Cross/Blue Shield.
32. Homeward Pikes Peak
Homeward Pikes Peak is a place where everyone can find hope in an effort to overcome the challenges of substance abuse. It welcomes adult men and women with enough motivation to fight back addiction. The rehab center is a good destination for patients with special needs, homeless, and other categories that cannot afford luxurious treatment facilities. The center introduces a set of townhouses conveniently located in the central region of Colorado Springs. Individuals can benefit from sober living, transitioning houses, and some other services.
Address: 2010 E Bijou St, Colorado Springs, CO 80909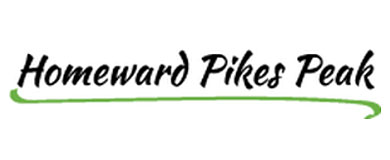 More Information on HomewardPP.org
The path to recovery at Homeward Pikes Peak starts with an intensive residential program. It lasts for a minimum of six weeks. When this stage is completed, patients get assistance with employment. Besides, they are offered comprehensive addiction education and a variety of training services to ensure their job readiness.
Pros:
Medical services to the homeless and patients in need;
A 6-week rehab program;
Employment assistance and education.
Additional services:
Up to 18 months of intestine treatment, employment, and life skills restoration.
33. Golden Peak Recovery
Golden Peak Recovery introduces two rehab facilities located in Denver and Lakewood, Colorado. It comes with an array of addiction treatment services and programs that range from intensive residential treatment and intervention support to medically guided detoxification, partial hospitalization, IOP, relapse prevention, and different specialized programs.
Address: 4411 E Kentucky Ave, Glendale, CO 80246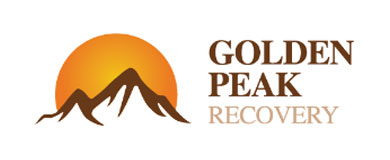 More Information on GoldenPeakRecovery.com
Residential treatment comes as a multi-phase program with several stages. It starts with detox to build a solid foundation for future recovery. Then goes residential rehab plan with intensive therapies followed by PHP, 1-on-1 and group therapies, aftercare, IOP, and other specialty therapies to make it easier for the patient to get back to normal life.
Pros:
Canters in Lakewood and Denver, CO;
Different levels of care;
Approved by the Joint Commission.
Insurance plans accepted:
Aetna, Anthem, Cigna, Humana, and Magellan.
34. Crossroads Turning Points
Crossroads Turning Points is a trusted and time-tested rehab network with 15 different facilities located across Colorado. They include separate detox centers, administrative buildings, prevention offices, detox facilities, DUI centers, and other amenities to serve patients from Pueblo, Trinidad, Lamar, Colorado Springs, and other regions.
Address: 4 Montebello Rd, Pueblo, CO 81001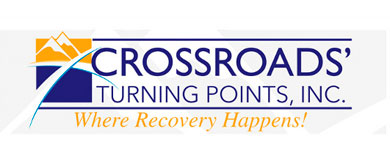 More Information on CrossroadsTP.org
Since 1979, local experts have been serving patients from more than 22 different counties. As a result, the rehab center has grown into one of the biggest evidence-based facilities in Colorado with a variety of treatment solutions to heal alcoholism and chemical dependency. The medical staff specializes in overcoming heroin and opioid addiction through guided detoxification, MAT, and other effective modalities.
Pros:
State-licensed rehab facility;
Serves patients from 22 counties;
15 centers across the state.
Licenses and accreditations:
Accredited by SAMHSA, CARF. Colorado Health Foundation, and other organizations.
35. Turning Point
Turning Point offers gender-specific treatment with a focus on youth. The selection of medical services involves residential programs for teens, behavioral and mental therapies, substance abuse treatment, and other tailored solutions for individual care. Local experts will help in case of extreme family conflicts, legal issues, and other situations.
Address: 1644 S College Ave, Fort Collins, CO 80525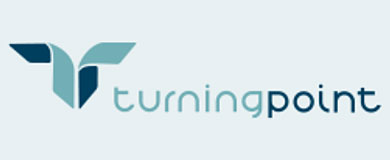 More Information on TurningPnt.org
The rehab center has two separate facilities for boys and girls featuring 20-bed male and 14-bed female residential settings. Treatment involves not only medical intervention but also transportation, outdoor activities, and a range of therapy opportunities delivered out of the box. They include group and individual therapies, milieu therapies, family programming, and other services.
Pros:
Rehab services for youth;
Residential facilities for boys and girls;
Various therapy options.
Licenses and accreditations:
Accredited by CARF, Realities for Children, and GuideStar.
36. Center of Hope
Center of Hope is a faith-based rehab facility offering two separate programs for men and women. The main focus is on discipline and Bible learning. The main idea is to provide an alternative way to recover from addiction without using medication. The homes of Center of Hope helped thousands of people get back to normal life overcoming challenges of substance abuse, domestic violence, alcoholism, crime, prostitution, homelessness, and other issues resulting from chemical dependency.
Address: 5303 W Kentucky Ave, Lakewood, CO 80226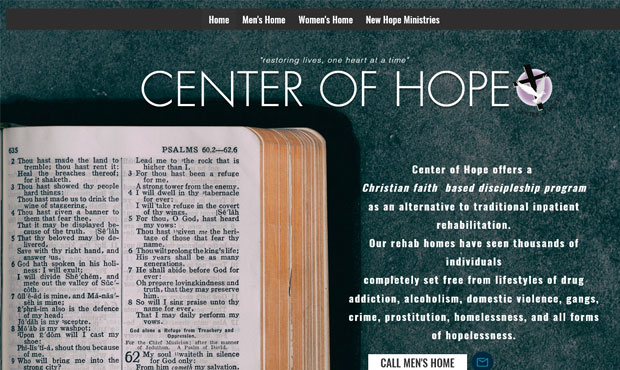 More Information on CenterofHopeDenver.com
The rehab center is a great destination to heal hopelessness in all of its forms. Each day comes with a scheduled treatment program. It generally consists of 1-hour prayer sessions, church services, and Bible studies. Local pastors teach patients and guide them throughout the entire course until they graduate. During classes, clients will learn character development, temptation overcoming, and baseline principles established by the Word of God.
Pros:
A faith-based rehab center;
Separate programs for men and women;
No-medication approach.
Additional benefits:
Regular church services and Bible studies.
37. Rocky Mountain Treatment Center
Rocky Mountain Treatment Center is located in a renovated facility and delivers efficient treatment programs to fight back alcoholism and substance abuse. All treatment plans are designed to incorporate a 12-step programming concept including AA meetings, reading, addiction education, group discussions, exploration of 12-step materials, and more.
Address: 5277 Manhattan Cir #114, Boulder, CO 80303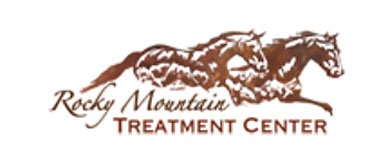 More Information on RehabRocky.com
The team of 52 addiction specialists develops a blend of various modalities that consist of equine therapies, mental health and behavioral counseling, family support, holistic therapies, and nutrition planning. Besides, patients will have a chance to treat their minds, spirits, and souls through guided meditation and yoga.
Pros:
Accredited by the Joint Commission;
35 years in business;
More than 6,000 satisfied clients.
Insurance plans accepted:
Allegiance, Cigna, Blue Cross/Blue Shield, United Healthcare, and Pacific Source.
38. Rites of Passage
Recovery at Rites of Passage will turn into a farm-style vacation. Patients will spend most of their time on a farm completing different tasks and taking part in various outdoor activities. Most of the therapy and rehab work you will do on a local farm. Besides, residents will have full access to a well-equipped kitchen, a yoga studio, a gym, a dance hall, and even an art room. You may spend time in local gardens taking care of different plants.
Address: 4979 4200 Rd, Crawford, CO 81415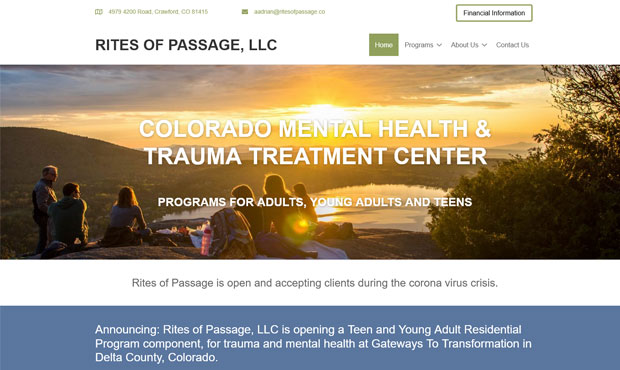 More Information on RitesofPassage.co
All new residents will be given a warm welcome by local farm animals. It is a great chance to make new friends and take care of them before graduating. Apart from core treatment services and modalities, patients will enjoy dancing sessions, horse riding, indoor and outdoor exercises, and other activities available on the 40-acre campus. Additional benefits include healthy food practices.
 Pros:
Farm-like residential treatment;
40 acres of farmlands;
Animals and plants to take care of.
Medical services:
The residential program, transitional living, OP and IOP, rehab for teens and kids.
39. 4Winds Farm
4Winds Farm is a rehab center with treatment programs focused on mental health stabilization and improved wellbeing. It is a women-only facility that offers long and short-term residential recovery with intensive plans that may last from 30 to 90 days. Patients will follow the course on 145-acre farmland surrounded by amazing views of the Rocky Mountains.
Address: 7906 4 Mile Rd, Glenwood Springs, CO 81601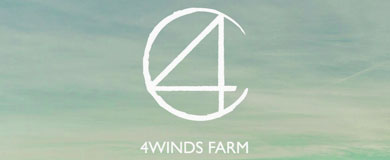 More Information on 4Winds.Farm
The rehab center welcomes patients who seek professional assistance in the effort to overcome depression, alcoholism, addiction, anxiety, trauma, and everyday life stress. Local experts utilize specific diagnostic categories to decide on the best-matching treatment modality that would consist of spiritual, psycho-emotional, and physical aspects.
Pros:
Rehab facility for women;
30, 60, and 90-day rehab programs;
145 acres of farmlands.
Additional services:
Qigong, healthy therapies, and Yin yoga.
40. 180 Ministries
180 Ministries is a well-established Rocky Mountain detox center that introduces a team of compassionate and supportive addiction specialists with decades of combined healthcare experience. They offer treatment programs that were catered to meet the individual needs of every client. The main focus is made on guided and supervised detoxification as the first and most important stage on the path to sobriety.
Address: 2634 S Broadway, Denver, CO 80210
More Information on 180Ministries.net
State-licensed doctors and certified specialists develop medical detoxification plans and consist of various programs that include inpatient alcohol and drug detox, group and 1-on-1 therapies, dual diagnosis treatment, aftercare planning, family programming, and other medical services.
Pros:
Multi-modal detox;
Family services;
24/7 monitoring.
Insurance plans accepted:
Blue Cross/Blue Shield, Aetna, Cigna, Humana, Value Options.
The Situation With Drug Addiction
Colorado is one of a few states with a stable number of deaths from drug overdose featuring 635 fatalities in 2018. The situation did not improve over the years. What's more, many new cases have been reported highlighting new types of drugs and substances involved. They include not only opioids but also fentanyl and analogs.
According to SAMHSA reports, only 10,414 clients with drug and alcohol addiction graduated from various rehab centers across the country in 2019, which is only 33.4% of all victims affected by the disease. The rest 77% are left on their own with chemical dependency and little chances to fight back the illness.
Major Dependency Side Effects
Dependency will inevitably change the way your body and brain operate. It will result in different types of side effects and disorders that require comprehensive treatment. For the majority of people, addiction will change the way they look, behave, and co-exist with other people. Considering this fact, we can highlight three major groups of substance abuse side effects:
Physical – addiction may lead to sudden and dramatic weightlessness and eating disorders. Patients are reported to have red eyes, chronic pains, tremors and shaking, damaged liver, slurred speech, and other physical health problems. Besides, neglecting personal hygiene may lead to even more serious consequences.
Mental – also known as psychiatric issues, these side effects generally refer to bipolar disorders, suicidal thoughts, changed sleeping patterns, anxiety, paranoia, depression, and more.
Behavioral – alcoholics and addicts usually suffer from unexpected and sudden mood swings or behavior changes. They fail to find a sense of interest in life. All they do is seek another dosage. It results in financial problems, loss of earning opportunities, etc.
The longer one takes drugs, the more severe side effects grow. As a result, a person fails to produce proper decision-making. People lose families along with essential coping skills. To restore them, they need to get involved in advanced learning delivered through addiction education and other programs.
Common Treatment Challenges
Successful and long-lasting rehab relies on multiple factors. They include not only the efficiency of clinical intervention and treatment itself but also the ability of the graduate to socialize when returning to normal life. Many people fail to cope with different challenges and start using drugs again. So, the main obstacles to overcome consist of:
Relapse – to prevent relapse, patients need to understand the core reason for their disease. Co-occurring symptoms and the lack of life sense after coming home from a sober environment may lead to a new episode of substance abuse in one's life.
Home Transitioning – while nothing threatens when staying inside the facility, an individual faxes the same problems when coming home. He or she faces the same reality. It may result in boredom and a lack of motivation to keep up sobriety.
Lack of Coping Skills – we all need to socialize all the time even after the rehab, The feeling of shame and embarrassment is quite normal. However, a few can cope with them when getting back to their families or relatives. This is where new coping and socializing skills are necessary along with support from the ones we love.
To take these challenges, rehab centers generally offer additional treatment programs along with family programming and support, essential skills restoration and training, counseling sessions, and other modalities that help patients find sense in life and improve their self-esteem.
How Rehab Centers Can Help
Rehab centers offer a range of treatment programs and ways to get back to normal life. A variety of medical organizations and centers provide assistance to different patient groups. They include not only adults but also teens, adolescents, seniors, and people with special needs. Experienced healthcare specialists develop multi-disciplinary modalities to heal all aspects of substance abuse including biological, mental, and behavioral.
Types of Treatment Programs
To make the treatment process as effective as possible it is very important to choose the right plan depending on side effects and symptoms. At the same time, the majority of clinics use baseline and time-tested methodologies although a bit changed to meet specific patient's needs. They cover several core phases that include:
Phase 1 – detoxification. It is used to alleviate withdrawal symptoms and remove chemicals from the organism.
Phase 2 – residential rehab. The idea is to make the patient feel comfortable inside the facility throughout the entire treatment program. Supportive and family-like environments, round-the-clock monitoring, intensive therapies, and other approaches help to get away from addiction triggers.
Phase 3 – partial hospitalization. PHP is needed to help patients during the process of transitioning to independent living. It includes regular meetings, group therapies, education, etc.
Phase 4 – IOP. Intensive outpatient treatment is to support a patient after coming home. It offers day and evening sessions, continuum care, and some other options.
Addiction specialists are supposed to ensure long-lasting support at every stage of the recovery process including drug testing, regular screening, and health monitoring, psychiatric assistance if needed.
Steps To Choose A Rehab Center
Your choice will define the overall treatment success. So, you need to be quite careful when choosing a facility depending on the types of services provided and the side effects you want to heal. Here is the list of main factors to take into account:
Location – the facility should be not far from main public services. Besides, it should be easy to reach either by bus or by car.
Treatment methods – the rehab center must specialize in the type of treatment that meets your expectations. Check the list of medical services offered.
Licensee – a facility must be state-licensed or accredited by major healthcare organizations such as CARF, NAATP, the Joint Commission, or SAMHSA.
Insurance Coverage – make sure you will be able to cover treatment costs with your insurance carrier.